I always get crazy cravings for fresh produce in the summer.  There's this head of cabbage sitting on our counter, and every time I walk by, I grab a cabbage leaf to munch on.  Yummy.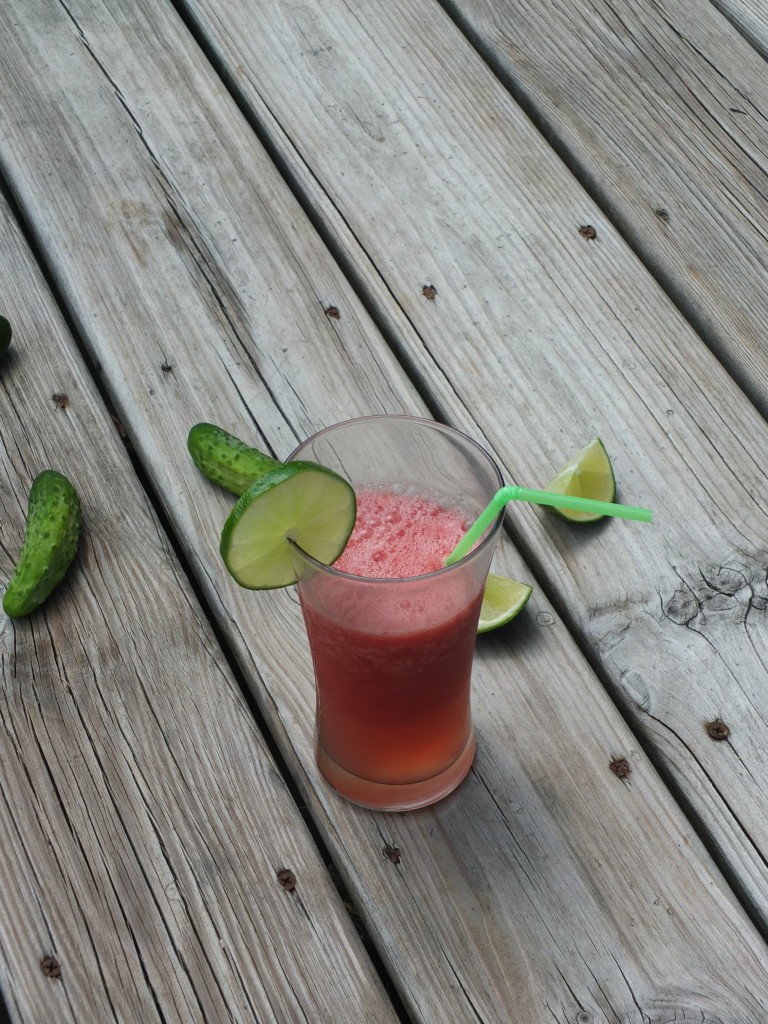 Seriously though, I really love to create fresh produce recipes in the summer.  This post is all about watermelon, obviously.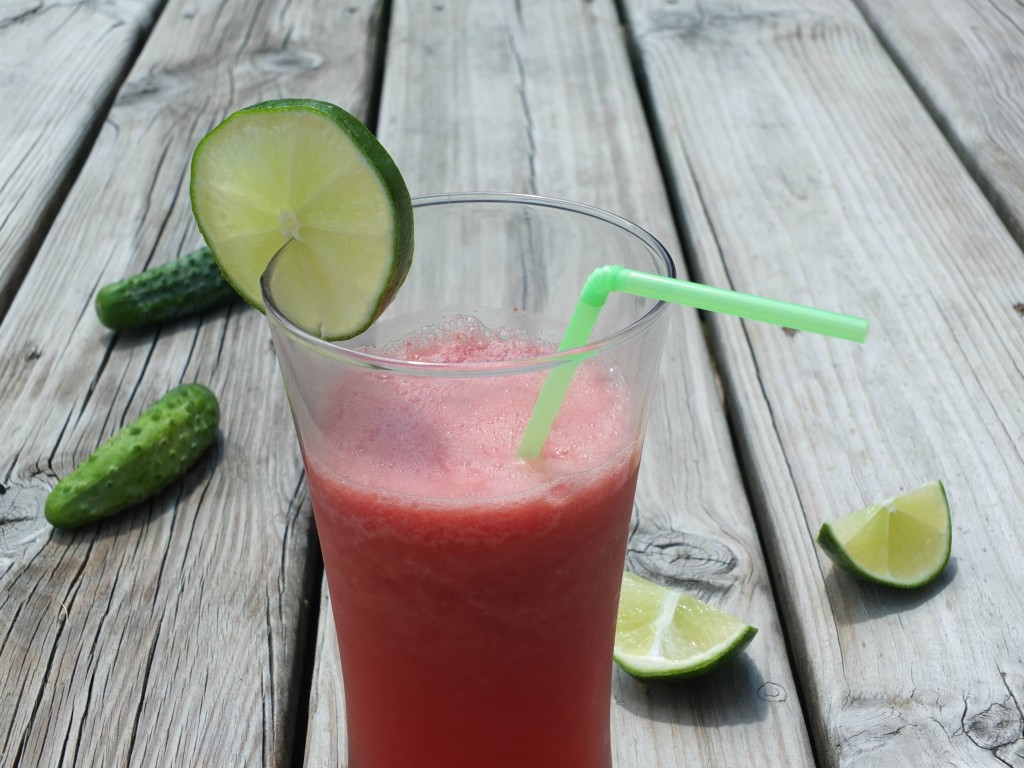 When I was little, I loved watermelon like nothing else.  I remember eating six slices in the one sitting once, and I had to pee all day.  It was worth it though.
This recipe is perfect for an afternoon treat when the sun is really hot, or you can whip up a big batch at a party (just call it Watermelon Mocktail!).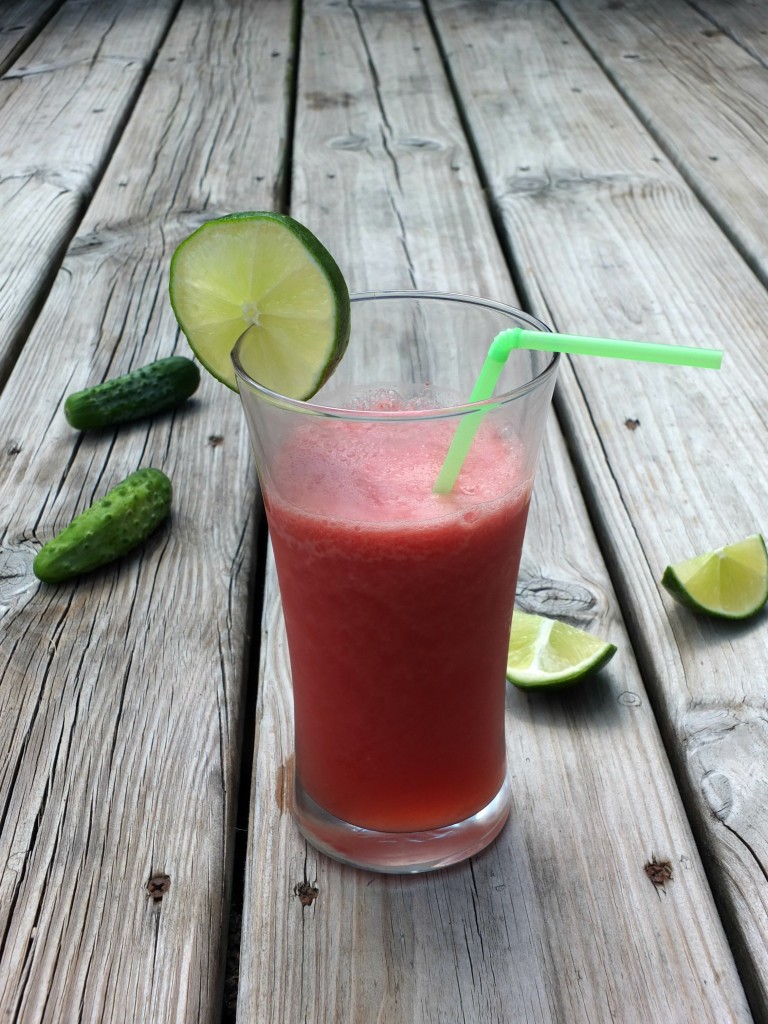 Shared at AIP Recipe Roundup 🙂
Watermelon, Cucumber, and Lime Slurpy
Recipe Type
:
Beverage/Smoothie
Author:
Prep time:
Total time:
Ingredients
watermelon – 1 cup cubed
cucumber – 1/2 cup peeled and sliced
lime – 1/2, peeled and chopped
water – 1/2 cup
ice cubes – a few
Instructions
Combine all ingredients in a blender and blend until smooth. Drink up!