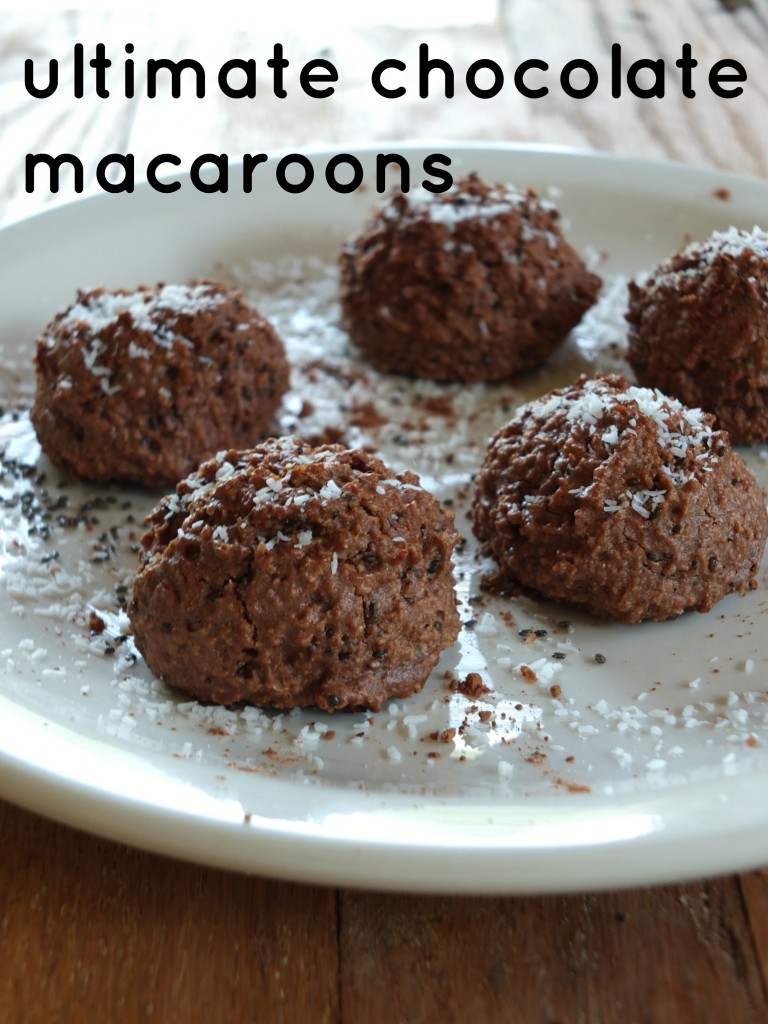 It seems like every third recipe that I post has something to do with chocolate.  I really am a bit of a chocolate fanatic.  Not just any chocolate, but real, dark, high quality chocolate.  If the chocolate is good enough, I can even eat it with no added sugar.  Just the pure goodness of chocolate……….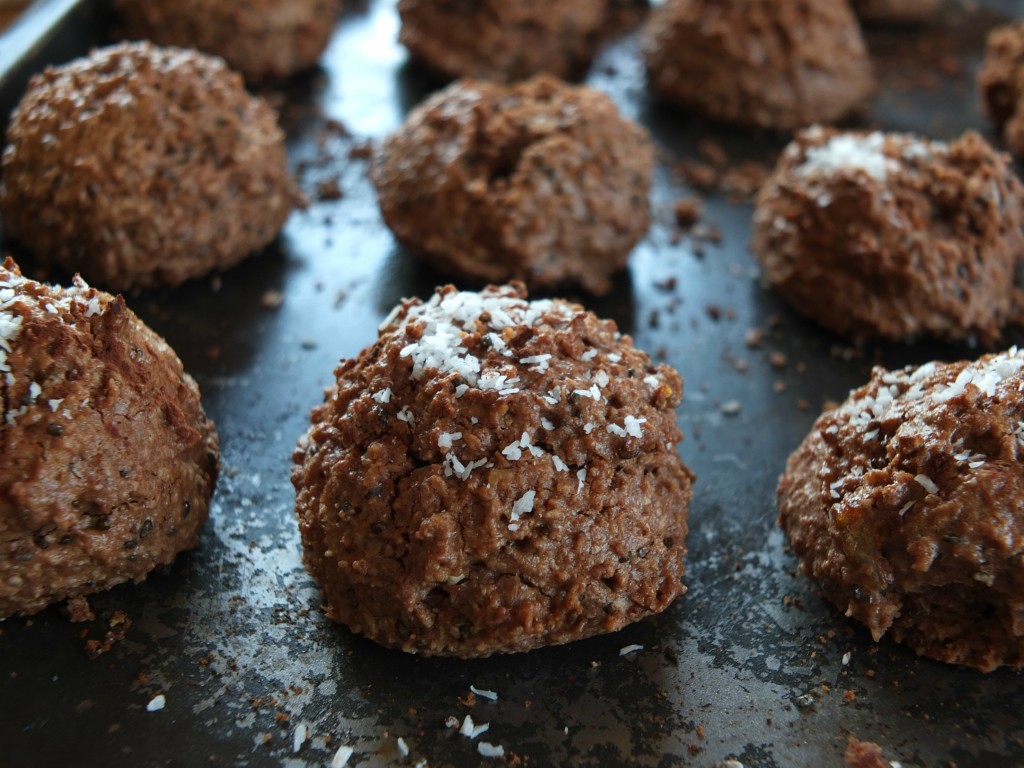 .
Sorry, zoned off a little there.  Seriously though, I really think there are three things in the world that make everything better: bacon, coconut oil, and chocolate.  (As a side note, coconut oil spread on a chocolate bar is a delicious snack.) I love that I can add healthy foods like coconut and chia seed in with cocoa to create a delicious and fairly guilt-free dessert.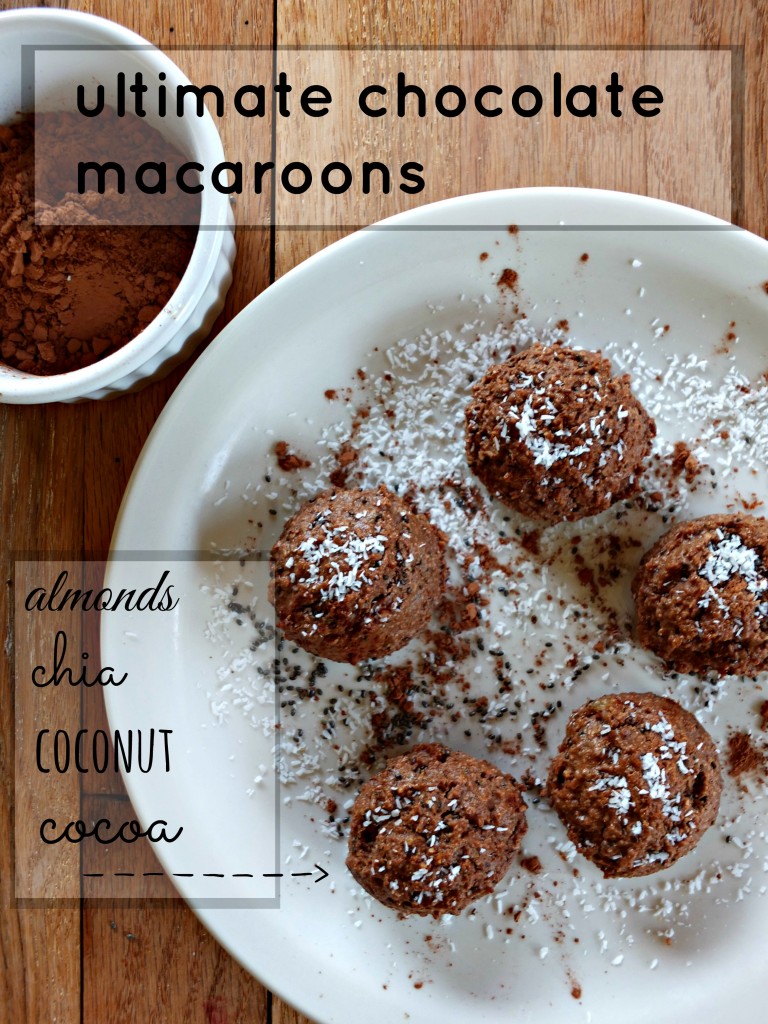 When Mom asked me what these cookies were, I said they were chocolate coconut chia almond butter macaroons.  She told me that title was too long, and that I should just call them Ultimate  Macaroons.  So I added the word chocolate in there and decided it was perfect – Ultimate Paleo Chocolate Macaroons!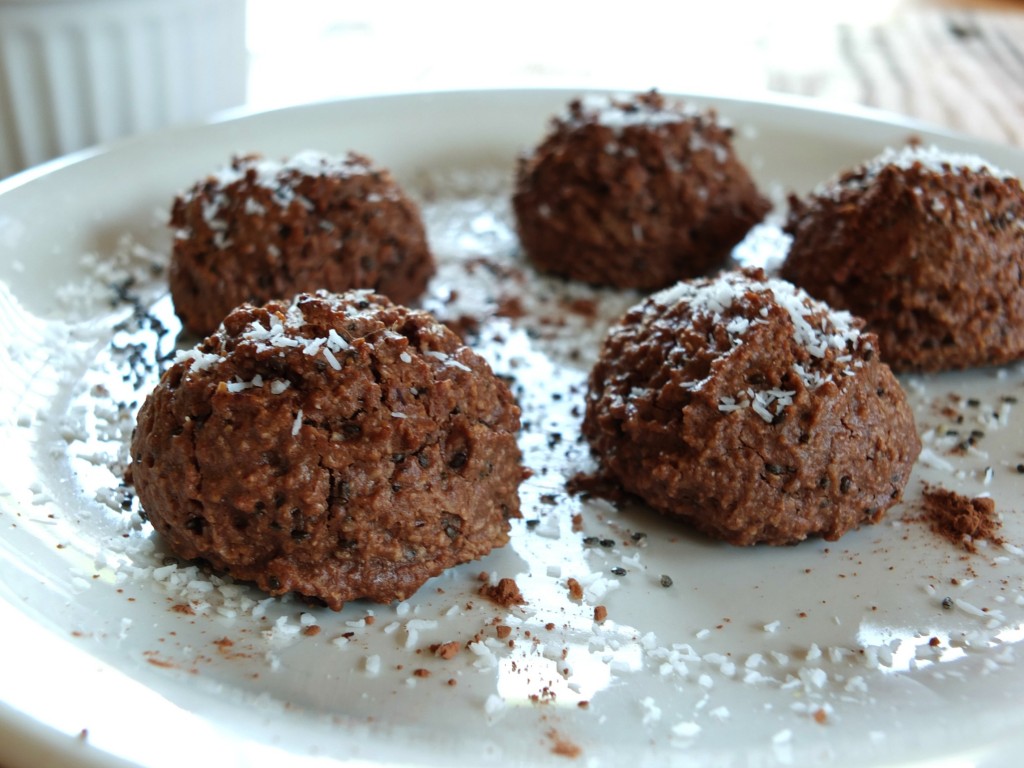 These are really addictive.  I've decided that if I just eat the large crumbs that I broke off during the photo shoot, the don't have any calories.  Self-deception is a powerful thing.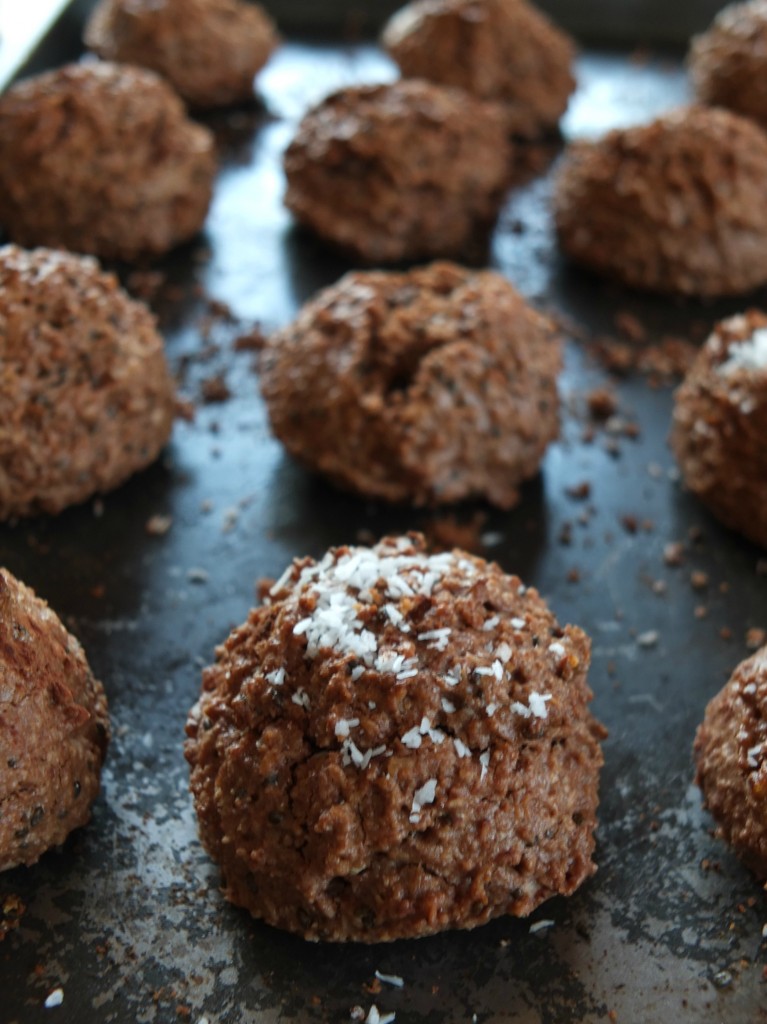 Shared at Naturally Sweet Recipe Roundup, Fat Tuesday, Fight Back Friday, Pennywise Platter,
Ultimate Chocolate Macaroons
Recipe Type
:
Cookies/Bars
Author:
Prep time:
Cook time:
Total time:
Ingredients
raw almonds – 1 cup
unsweetened coconut flakes – 1 cup
chia seeds – 1/4 cup
coconut oil – 2 tablespoons, softened
salt – pinch
unsweetened coconut flakes – 1 cup
coconut flour – 1 tablespoon
cocoa powder – 3-1/2 tablespoons
maple syrup – 1/4 cup
egg – 1
Instructions
In a food processor, combine the almonds, 1 cup coconut flakes, chia seeds, coconut oil, and salt. Process for about 10 minutes, or until smooth and buttery. (The chia seeds will stay whole.)
Scrape the nut butter into a mixing bowl. Preheat the oven to 375 degrees Fahrenheit and grease a cookie sheet with coconut oil.
Add the remaining ingredients to the mixing bowl with the nut butter and mix very well.
Use a cookie scooper to scoop tablespoonfuls onto the greased cookie sheet.
Bake for 20 minutes.
Serve warm or at room temperature. Enjoy!