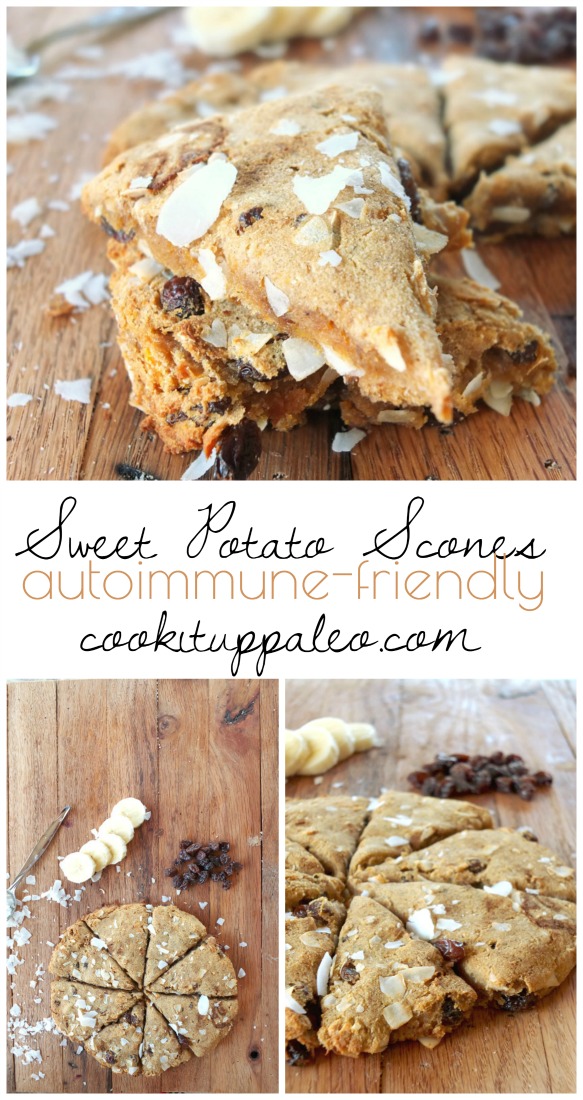 Sweet potatoes are one of those foods that you either love or hate.  I love them because they taste so sweet to me that I feel like I'm eating a treat and I can say I'm eating a vegetable; what? Win-win if you ask me.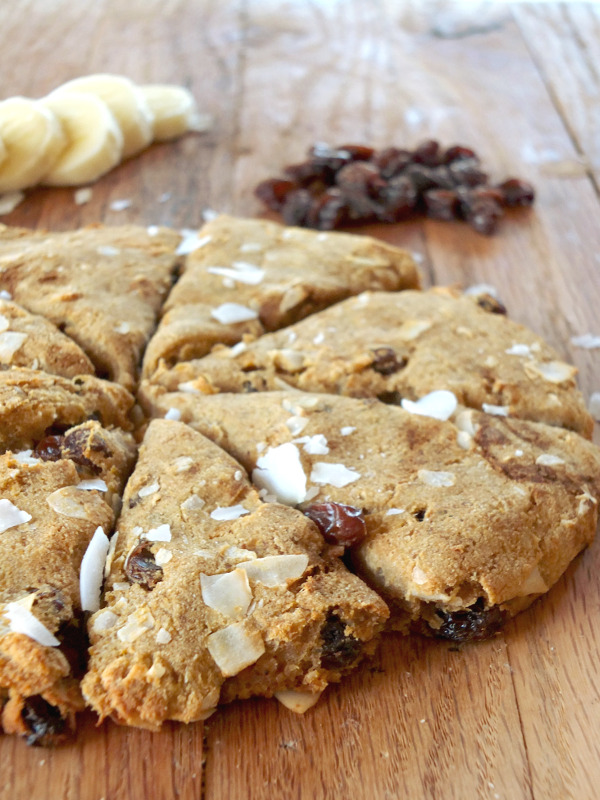 My dad, on the other hand, thinks that sweet potatoes taste like squash, which is silly because sweet potatoes are a root veggie and squashes are a fruit (I think? Maybe?) so therefore they are completely unrelated.  (On another unrelated note, my dad did once dip potato chips in my Butternut Squash Soup and loved it.)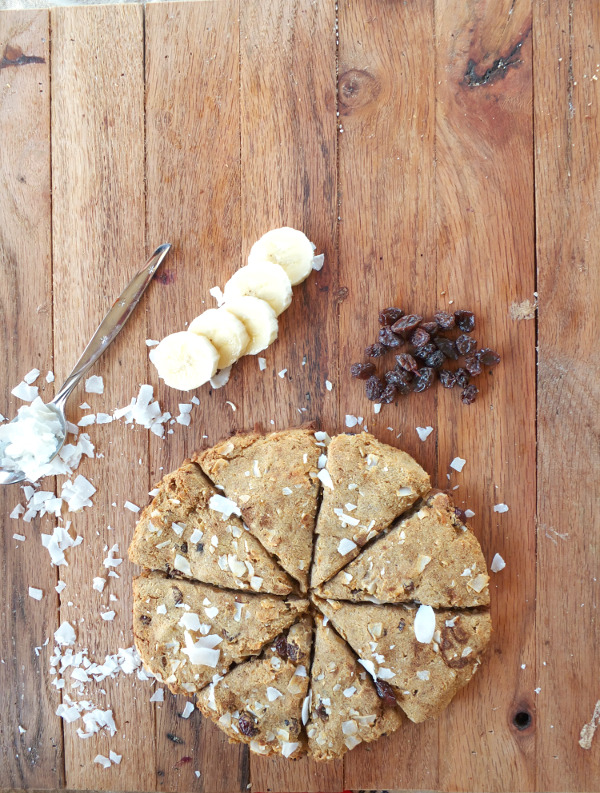 But if you're like me and love sweet potatoes, you'll love these yummy scones! They have a whole cup of sweet potatoes in them, plus coconut, which is the perfect food, and raisins, which are not necessarily the perfect food but are still totally delicious in this recipe.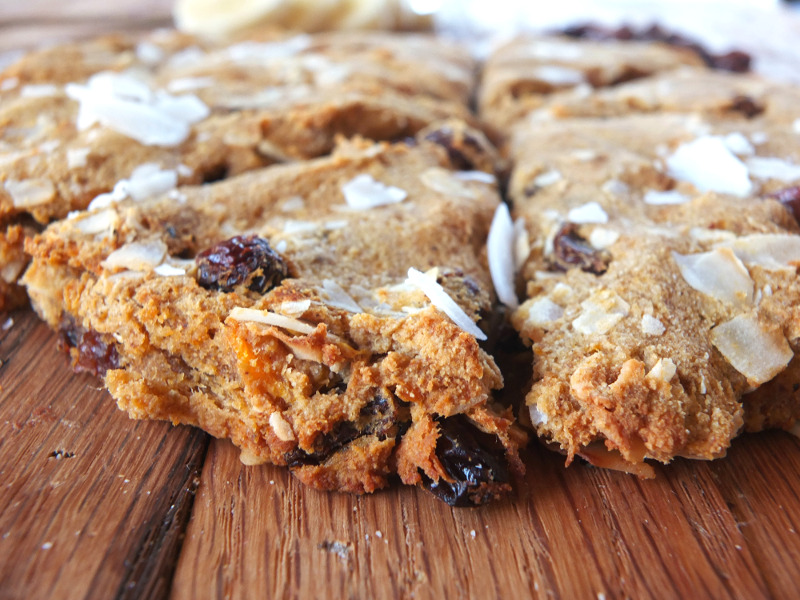 These scones would be an awesome way to use up leftover sweet potatoes from Thanksgiving!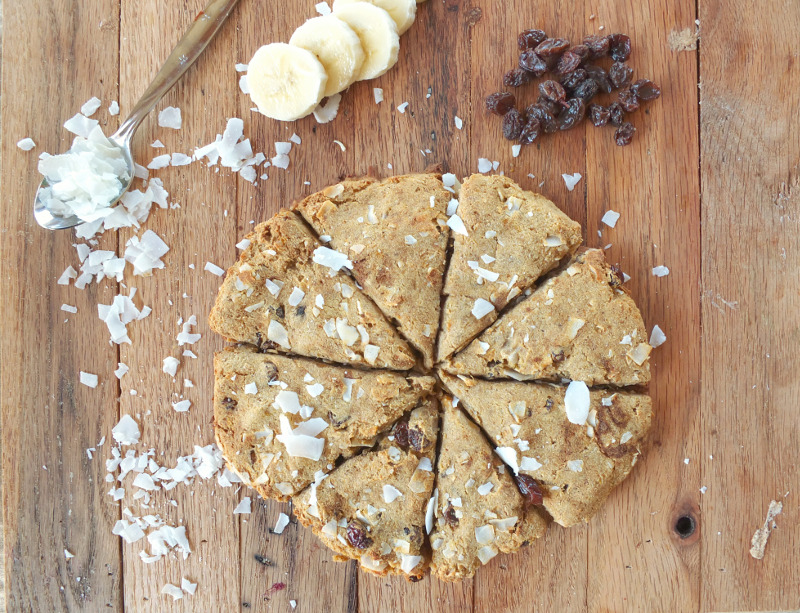 Sweet Potato Raisin AIP Scones
Instructions
Preheat the oven to 350 degrees Fahrenheit and grease a cookie sheet with a bit of coconut oil.
Mash the bananas in a mixing bowl and stir in the sweet potato, coconut oil, and maple syrup.
Add the coconut flour, coconut flakes, arrowroot, and cinnamon and mix well.
Mix in the raisins, salt, and baking soda.
Form into a 3/4" thick round on the baking sheet and cut into 8 scones.
Bake for 30 minutes.
Nutrition Information
Serving Size:
1/8 of recipe
Calories:
237
Fat:
13.2 g
Saturated fat:
11.6 g
Unsaturated fat:
1.6 g
Trans fat:
0 g
Carbohydrates:
30.4 g
Sugar:
15.6 g
Sodium:
191 mg
Fiber:
3.7 g
Protein:
2.3 g
Cholesterol:
0 mg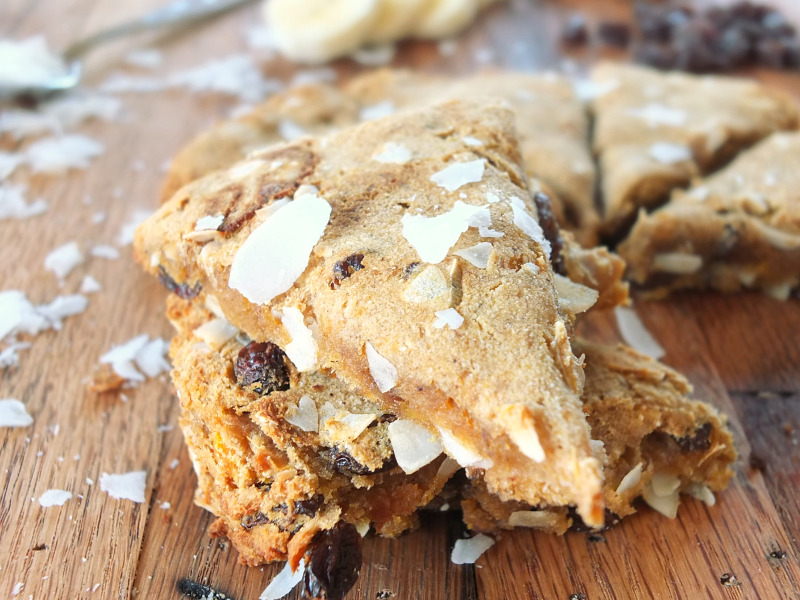 If you buy something through one of the links in my sidebars or posts, I may receive a small commission to support my blogging activities, at no extra cost to you. Thank you for your support.
Shared at Paleo AIP Recipe Roundtable, Allergy-Free Wednesday