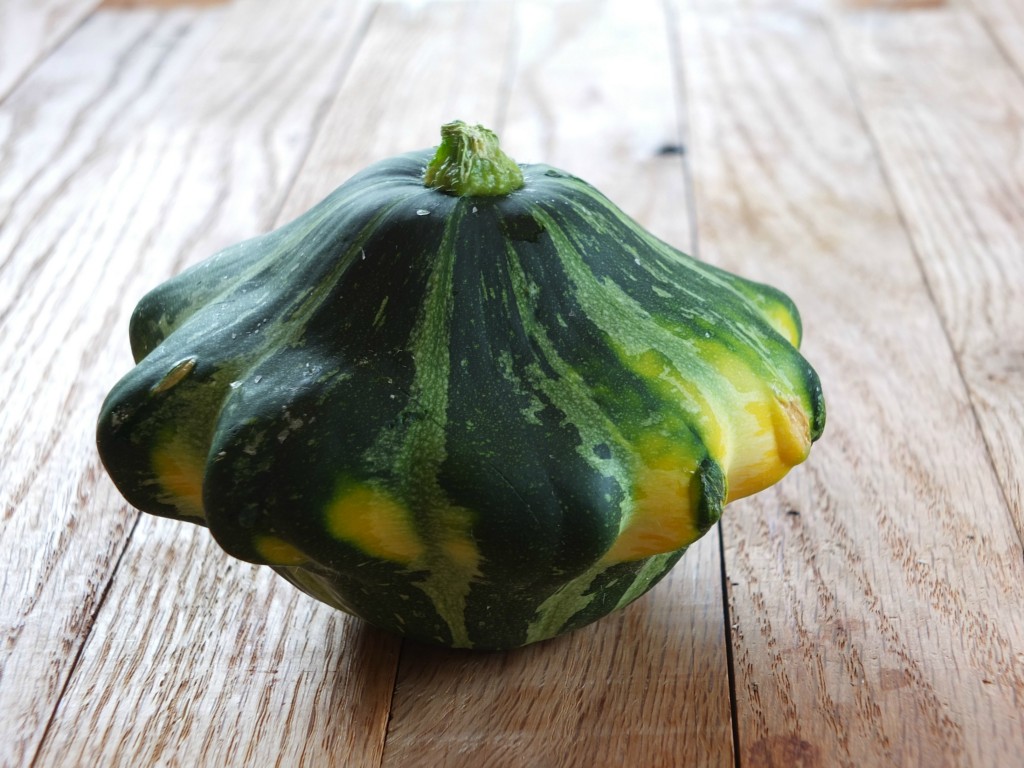 I remember the first time we got a pattypan squash.  It was last summer at one of our local farmers markets.  Pattypans are sooo cute, and we love to saute them or roast them with some garlic and sea salt.
Today was my day off though, and I felt like doing something a little fancier.  Whenever I am relaxing, I get in the mood to bake.  There's been days when I've made two or three paleo treat recipes just because I think it's really fun.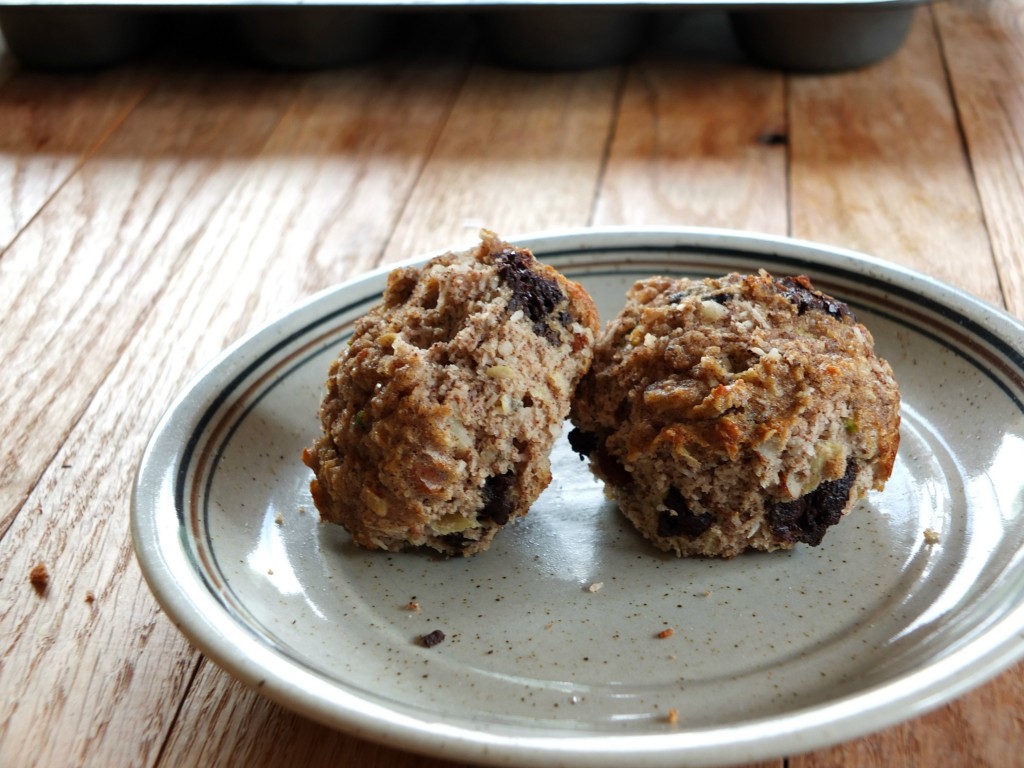 I keep telling myself I need to make some sort of dinner recipe for my blog, but my favorite things to make are baked goods and roasted veggies.  Unfortunately I don't think that could comprise a healthy diet.  Whatevs.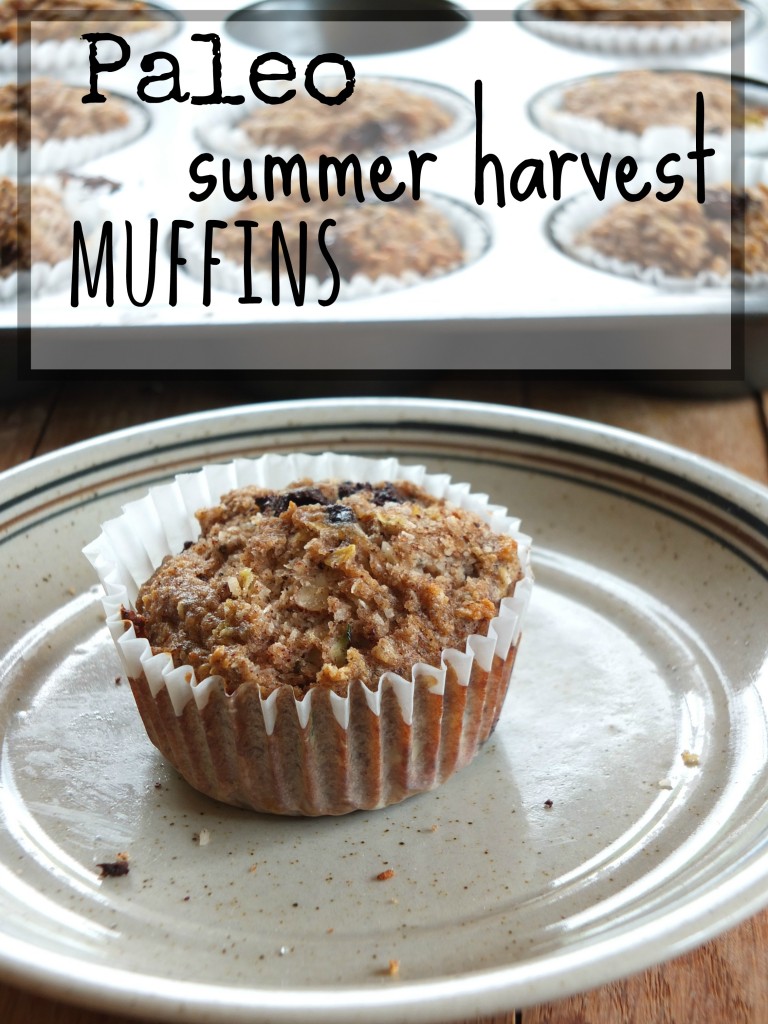 Anyway, I wanted to these muffins to be a summery version of harvest muffins.  They have bananas, pattypan squash, chia, almonds, chocolate (of course!), coconut, pretty much everything but the kitchen sink.  They are a perfect snack on the go or breakfast.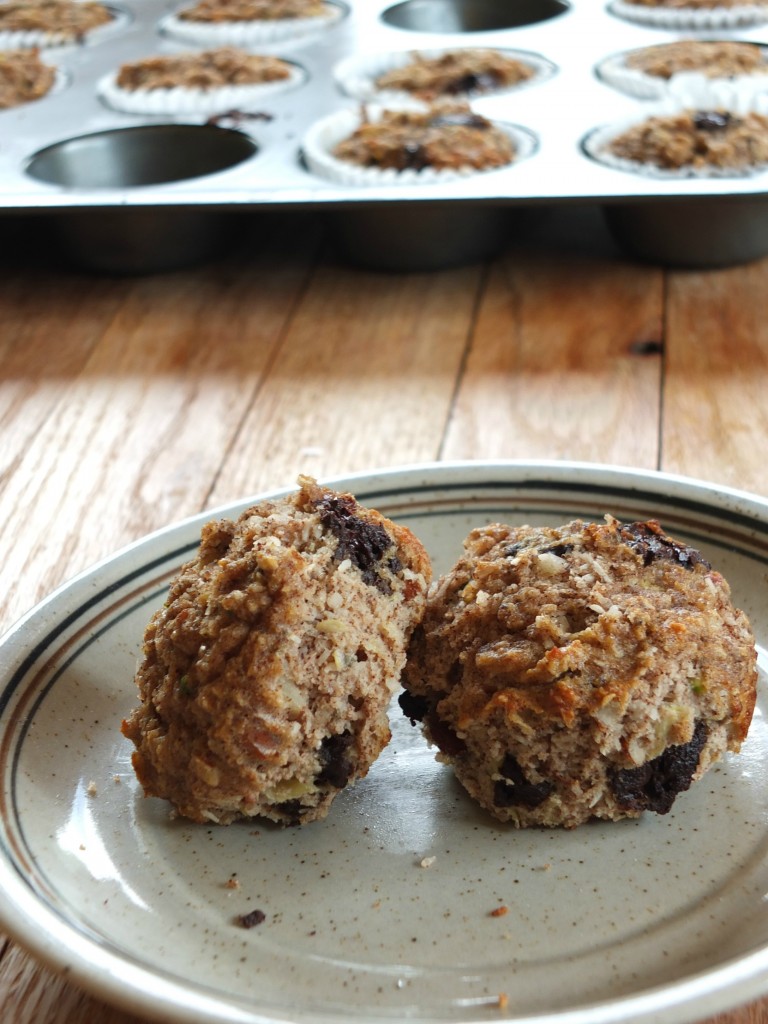 These moist muffins are also practically a vegetable because they are sweetened only with bananas and they have fresh squash.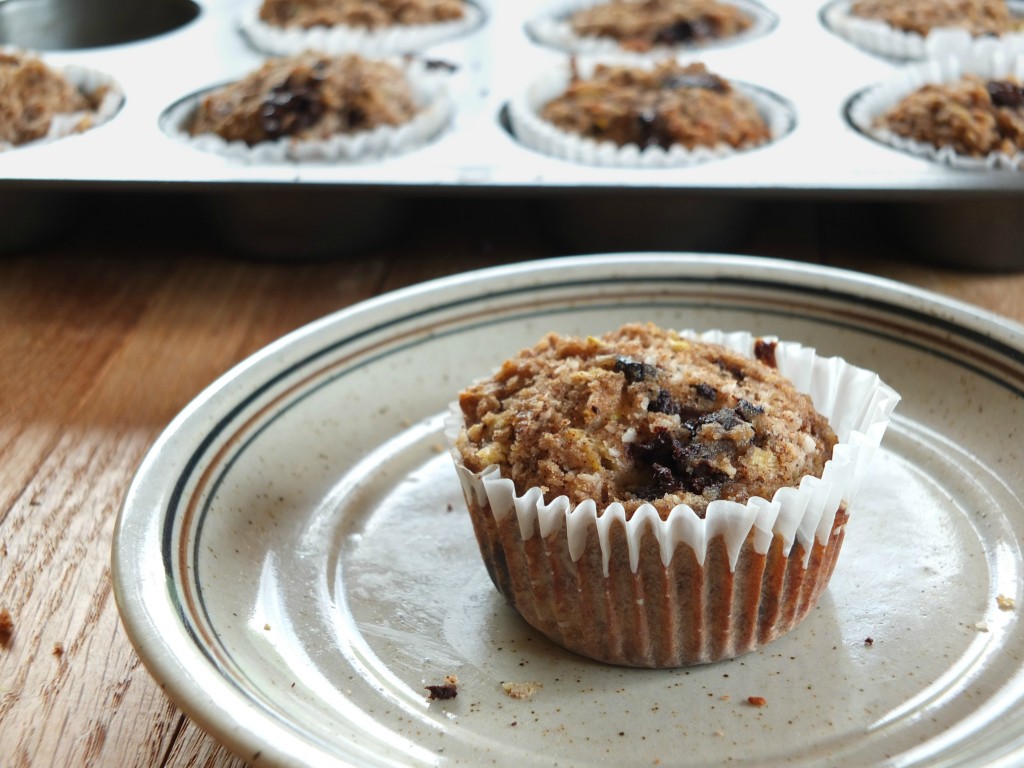 Shared at Naturally Sweet Recipe Roundup, Fat Tuesday, Fight Back Friday, Lou Lou Girls Fabulous Party, Allergy-Free Wednesdays, Pennywise Platter

Paleo Zucchini Muffins
Ingredients
overripe bananas - 2
pattypan squash or zucchini - 1 cup grated
eggs - 5
coconut oil - 1/4 cup, melted
blanched almond flour - 1 cup
coconut flour - 1/3 cup
almonds - 1/4 cup chopped
dates - 1/3 cup chopped
unsweetened coconut flakes - 1/2 cup
dark chocolate chips - 1/2 cup
chia seeds - 1 tablespoon
baking soda - 1/2 teaspoon
raw apple cider vinegar - 1/2 teaspoon
Instructions
Preheat oven to 375 degrees Fahrenheit and line a muffin pan with 12 paper muffin liners.
In a large bowl, mash the bananas. Stir in the eggs, squash, and coconut oil.
Stir in the flours.
Add the almonds, dates, coconut, chocolate, and chia seeds and mix well.
Add the baking soda and apple cider vinegar and mix well.
Scoop into the muffin cups.
Bake for 25 minutes, or until they pass the toothpick test.