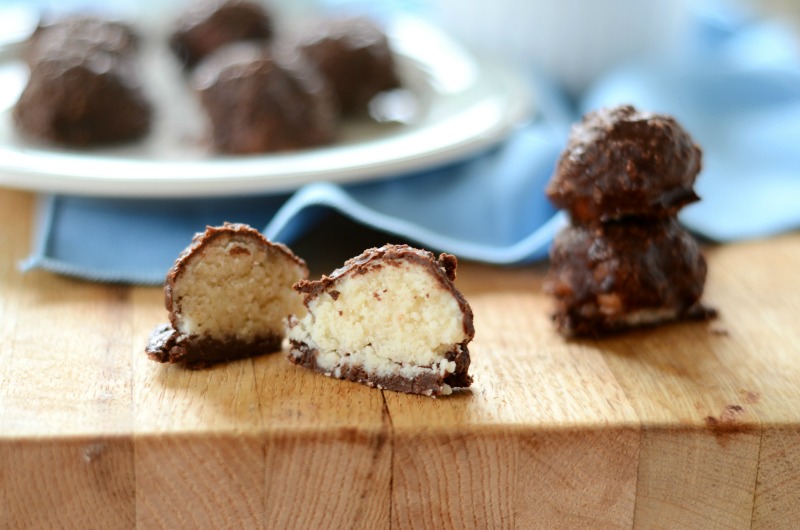 My family and I have this running kind-of-joke that some of the desserts that I cook are not sweet enough. In reality they'd probably like me to add probably 2 extra tablespoons of maple syrup to a recipe, but that extra 32 grams of sugar isn't something I usually think the recipe needs.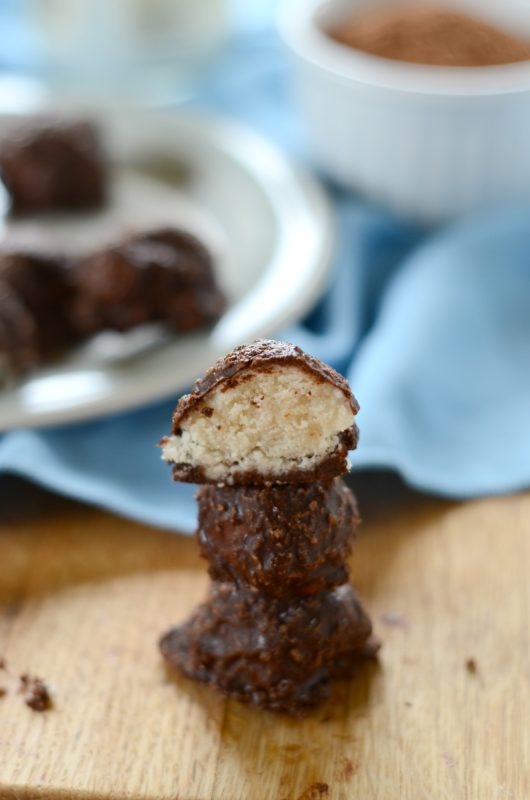 I think this issue is because I've done paleo for 5 years and the 21 Day Sugar Detox on top of that; I tend to enjoy a higher healthy fat level in desserts and a lower sugar content. I'll add a range of sweetness to some recipes out of sensitivity for people like the my family, but for me, the lower sugar, the blacker the coffee, and the darker the chocolate, the better!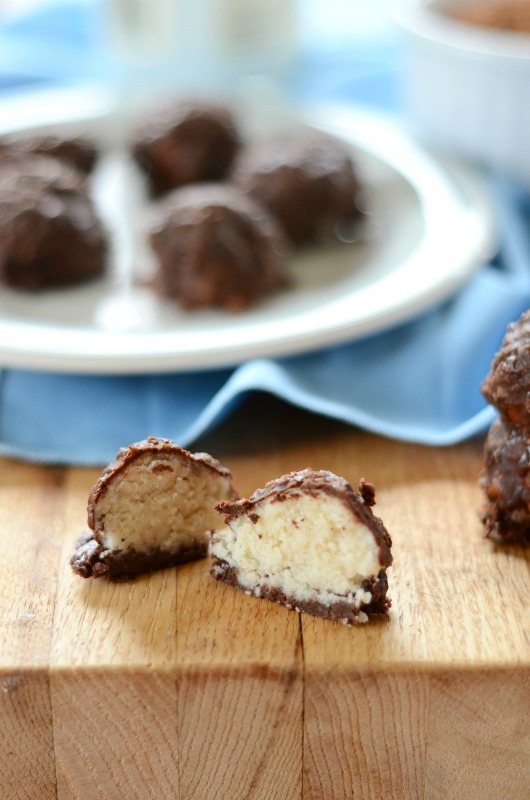 During my last sugar detox these were my favorite treat – very coconutty and chocolatey and not sweet at all (not allowed on the detox). So if you're like me and you love your desserts low in sweetness and high in healthy fats (meaning chocolate of course), then this recipe is for you!
And if you're not in that group and not on a sugar detox, then add a couple tablespoons of maple syrup to this recipe 😉

Sugar Detox Coconut Butter Truffles
Ingredients
Filling:
Coating:
Instructions
Filling:
Mix together the coconut butter and almond flour and form into 1 tablespoon-size balls. Place on a plate and pop in the freezer while you prepare the coating.
Coating:
Combine all coating ingredients except salt and melt together in the microwave for just a few seconds. You don't want the coating to be warm; you just want it to mix together.
Dip the coconut butter balls in the coating; place on a plate and freeze until set.
Repeat the dipping process 2 times more to get a thicker coating
Finish with a teensy bit of unrefined sea salt.
Nutrition Information
Serving Size:
1/8 of recipe
Calories:
192
Fat:
18.5 g
Saturated fat:
13.4 g
Unsaturated fat:
5.1 g
Trans fat:
0 g
Carbohydrates:
7.3 g
Sugar:
1.5 g
Sodium:
38 mg
Fiber:
4.7 g
Protein:
3.2 g
Cholesterol:
0 mg