I have the best memories of Mom's strawberry shortcake pancakes. She would whip up her amazing, fluffy, whole wheat pancakes, and then she would top them with fresh sliced strawberries and whipped cream. She only made it in springtime because that's when strawberries are on sale. I always knew it was spring when Mom made strawberry shortcake pancakes.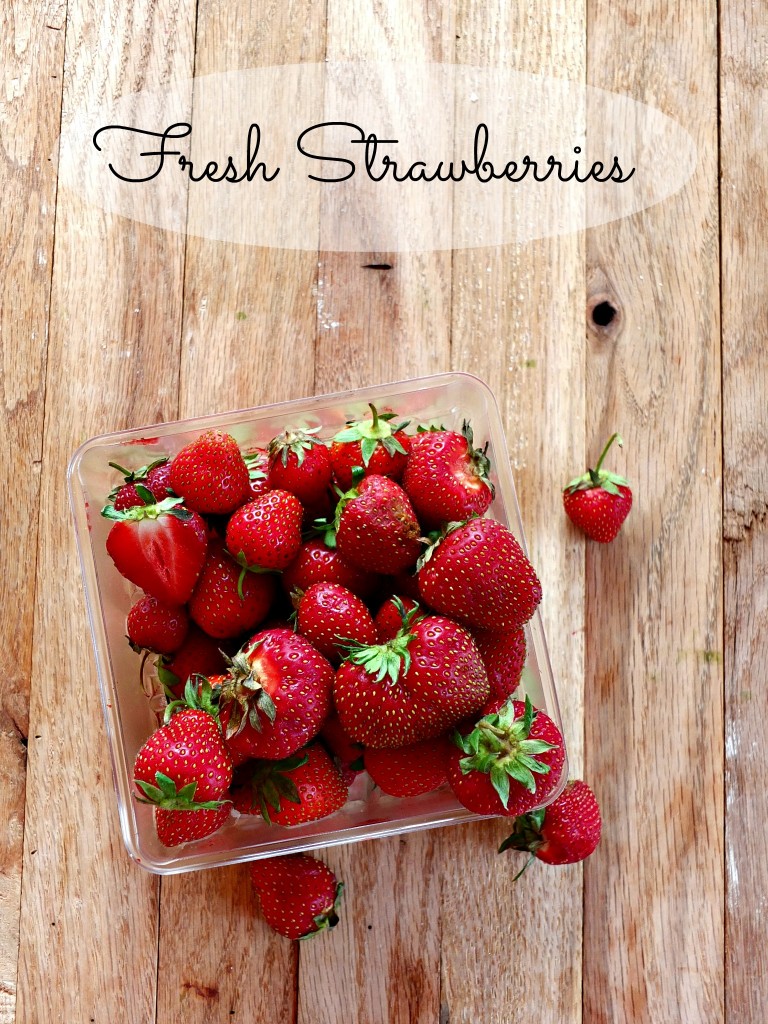 For the last couple of weeks, we have been buying fresh-picked organic strawberries from a local farmer. They are pretty much the best thing ever; juicy, sweet, and full of sun-ripened flavor. I knew I had to do a blog post about them.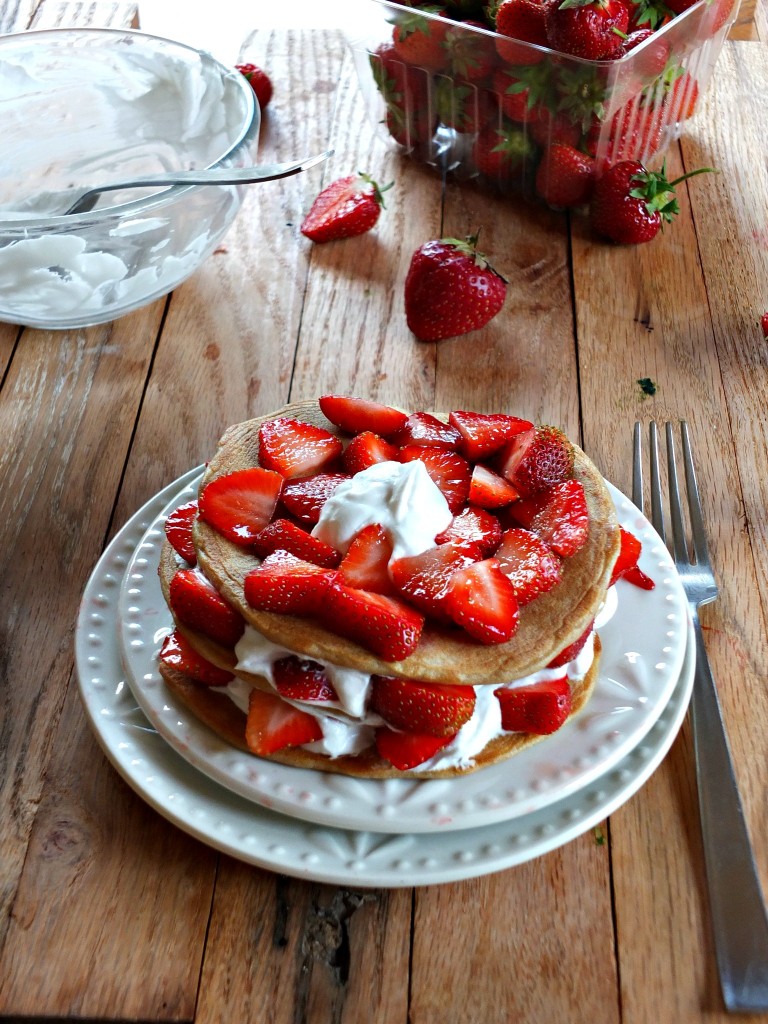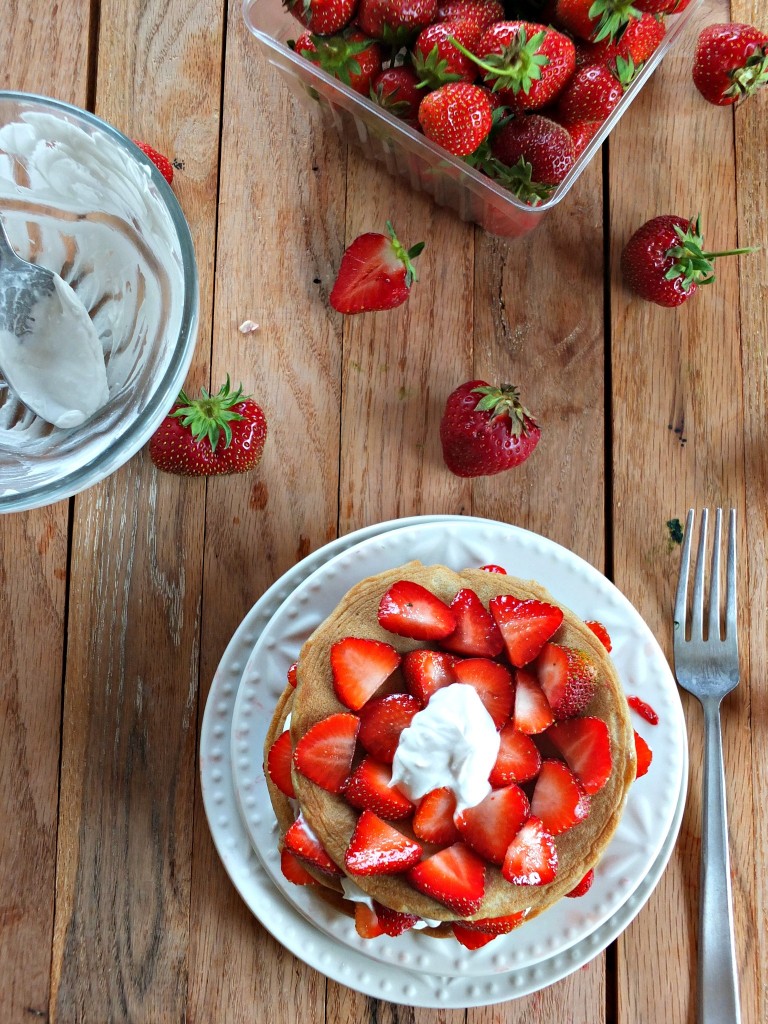 And what better way than to share the joy of strawberry shortcake pancakes with you?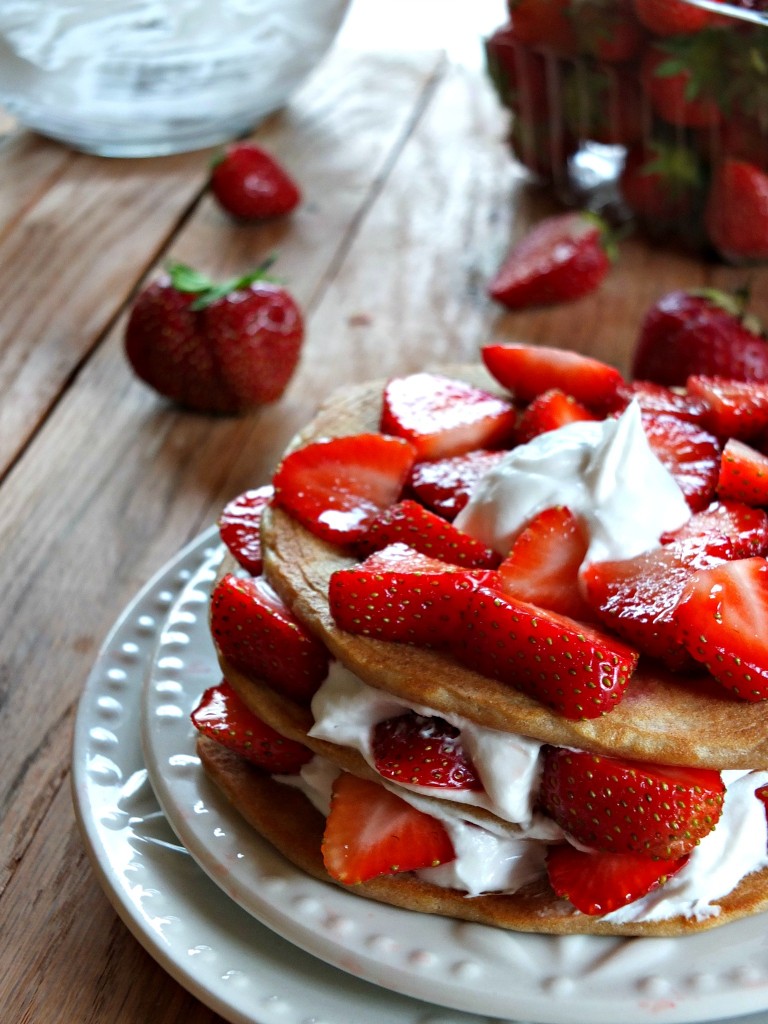 When I was photographing this paleo pancakes recipe, my mother was begging me for permission to eat it the whole time. After I was done, I left the pancakes on the counter and told my mother and sister they could eat them, then went to take a shower. When I got back, the pancakes were demolished.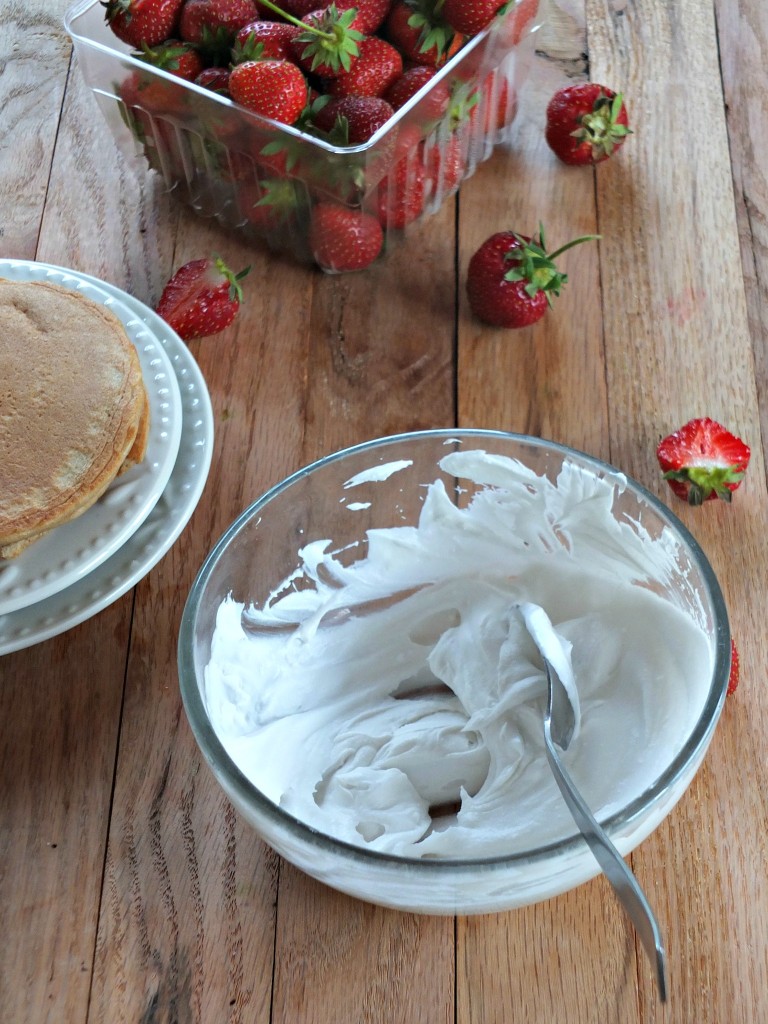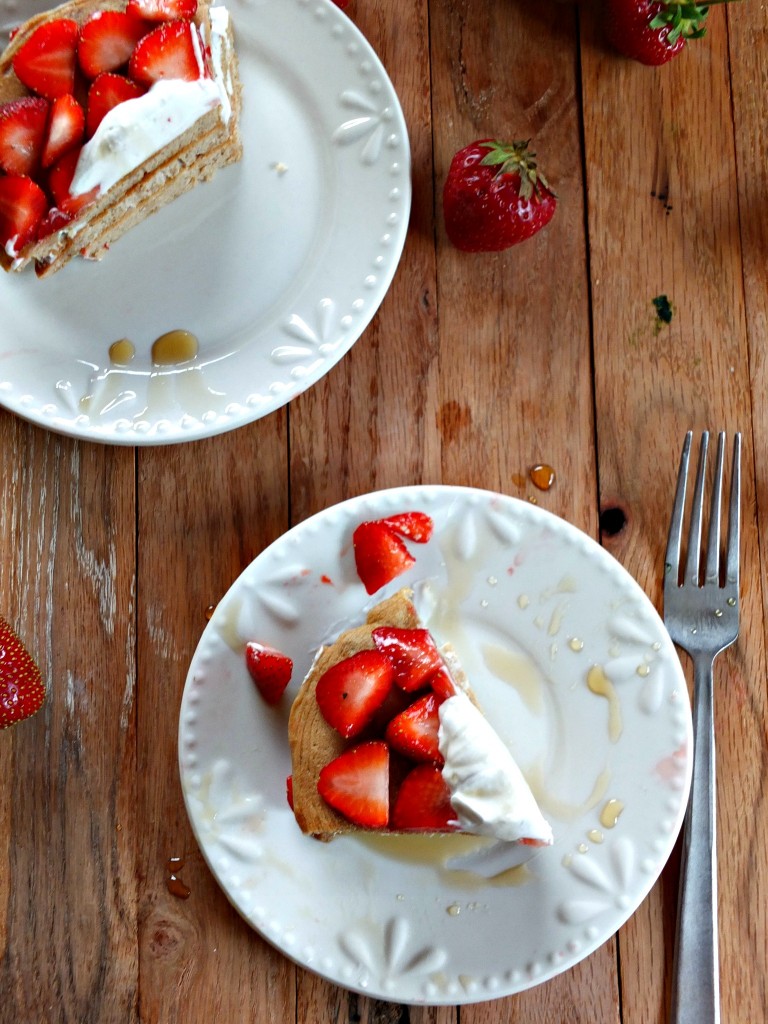 Recipe Notes:
Use the best strawberries you can find for this recipe.
Mix the batter well; chestnut flour can be lumpy.
Leave an unopened can of coconut milk in the fridge overnight; when you open it, all of the coconut cream will be on the top, and you can easily scoop it off to whip it.
Shared at Fat Tuesday, Naturally Sweet Tuesday, Allergy-Free Wednesday, Fight Back Friday
Paleo Strawberry Shortcake Pancakes
Ingredients
Pancakes:
eggs - 4
canned full-fat coconut milk - 1/4 cup
coconut oil - 3 tablespoons, melted
chestnut flour - 6 tablespoons
blanched almond flour - 1/4 cup
coconut flour - 2 tablespoons
baking soda - 1/2 teaspoon
apple cider vinegar - 1/2 teaspoon
Toppings:
canned full-fat coconut milk - 1 can, unopened and chilled overnight
liquid stevia extract - 2 drops, optional
fresh strawberries - 2 quarts, sliced
pure maple syrup - to drizzle
Instructions
In a medium-sized bowl, whisk the eggs with coconut milk and coconut oil. Stir in the flours. Stir in the baking soda and apple cider vinegar. 2. Pour by 1/4 cupfuls onto a hot nonstick griddle. Cook 1-2 minutes per side, or until golden brown. 3. Open the can of coconut milk and scoop out the coconut cream from the top of the can. Whip with a whisk or hand beater until stiff peaks form. Sweeten with a little stevia if desired. 4. Serve the pancakes with strawberries, whipped coconut cream, and pure maple syrup. Enjoy!