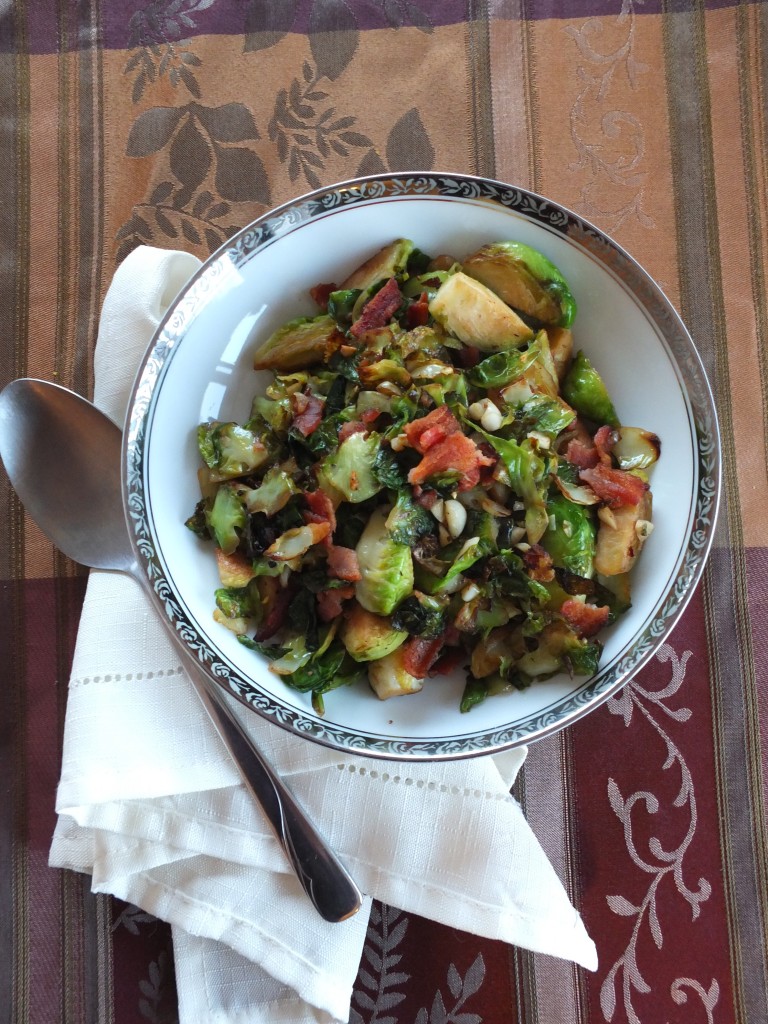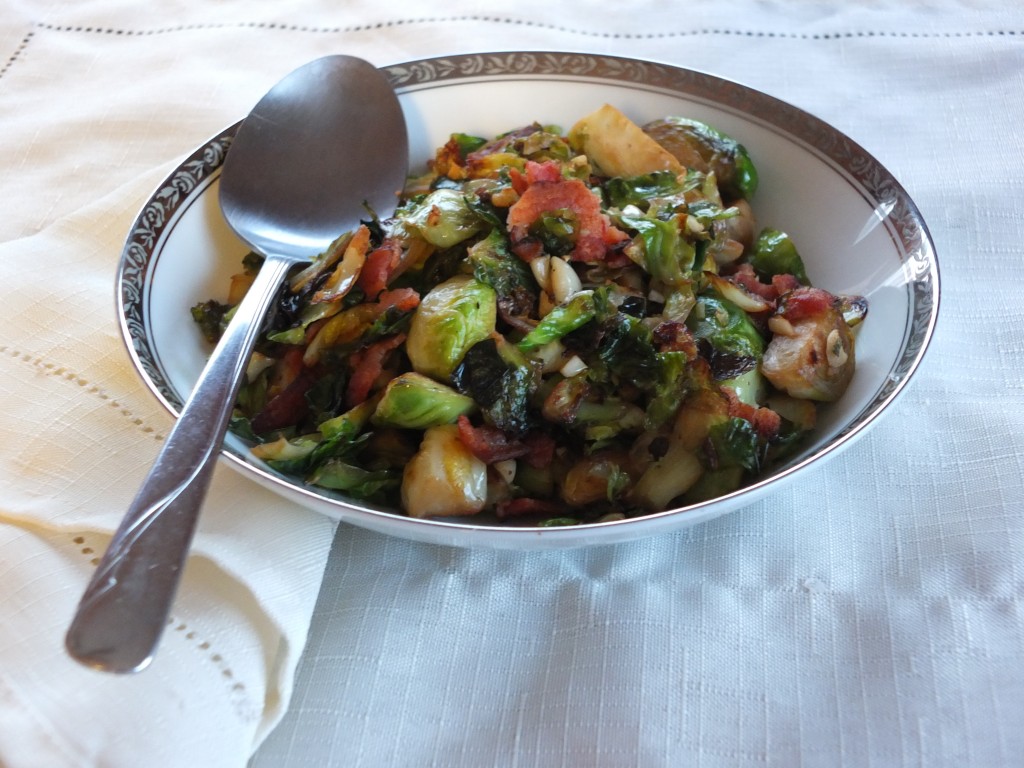 Simple is most often best.  I made these brussels sprouts with supper tonight and I sincerely wish I had make twice as much; that's how fast they went! We ate them with hamburger soup, but feel free to pair them with any protein.  These are so good that I could even see making them for a holiday! Easter brussels sprouts, anyone? Shared at: Fat Tuesday, Pennywise Platter, Allergy-Free Wednesday,  and AIP Paleo Roundtable.  
Stovetop Bacon Brussels Sprouts
Ingredients
bacon - 3 strips
brussels sprouts - 1 pound, stemmed and quartered
garlic - 3 cloves, minced
salt - to taste
Instructions
Heat up a medium-sized skillet and add the bacon.
Cook the bacon, flipping halfway through, until crispy.
Remove the bacon from the pan and crumble.
Add the brussels sprouts to the bacon fat and cook, stirring often, for about 10 minutes or so, or until the brussels sprouts are tender.
Add the garlic and saute 2 minutes more.
Mix in the crumbled bacon, salt, and serve.