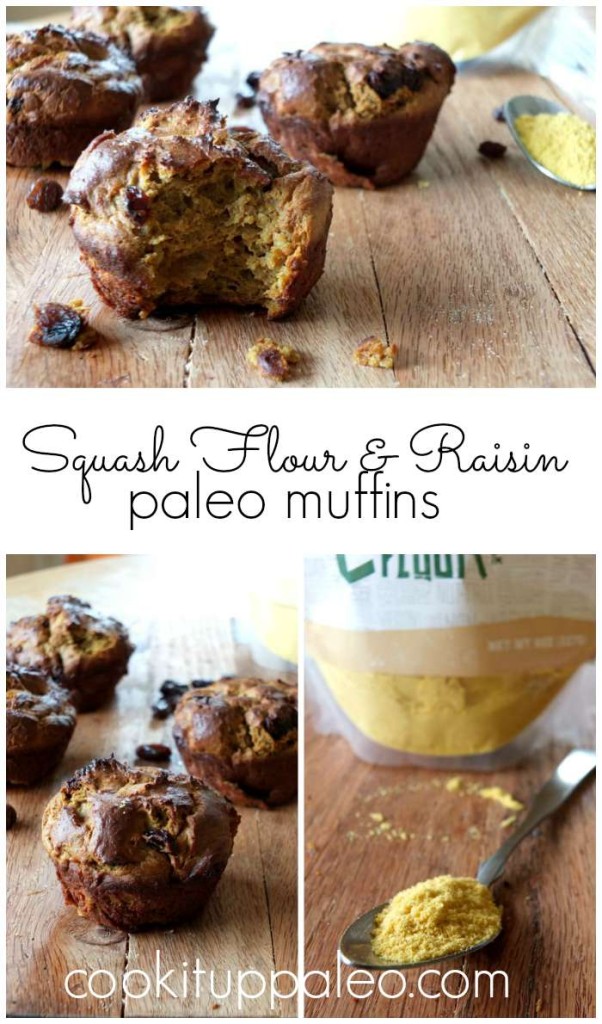 Anti-Grain foods is one of the most intriguing paleo companies out there.  I love what they're doing: Making vegetables into flour that I can bake with! It's awesome! Vegetable flours are crazy amazing because they can be ground really fine and they have some carbs but also some fiber and nutrients; making them taste delicious and good for you – so these squash flour muffins are awesome!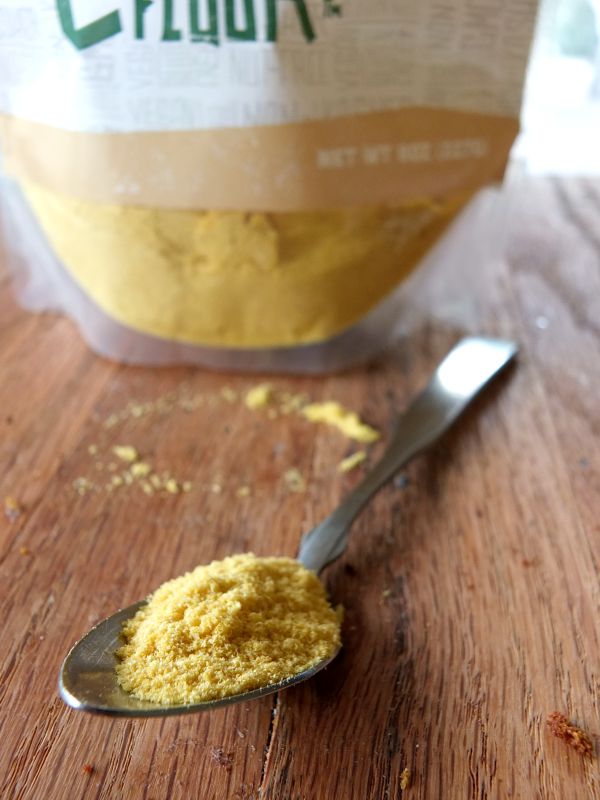 I have been trying to figure out what to make the the squash flour.  Just look at that beautiful, vibrant orange color! Fall is almost here, so I decided it that it was time to break this stuff out.  And just look at the squash flour muffins results!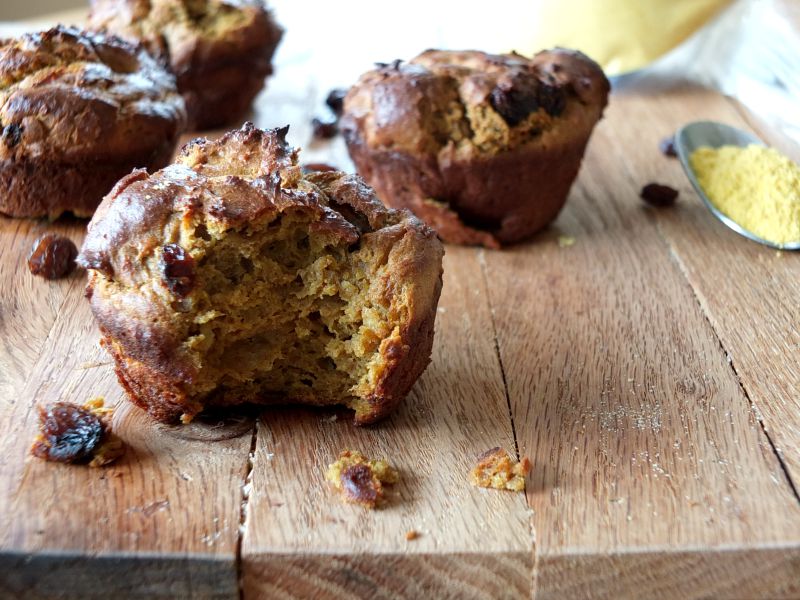 Big ol' fluffy, moist, cakey squash flour muffins sweetened only with green-tipped bananas and butternut squash flour, plus a few raisins, because why not?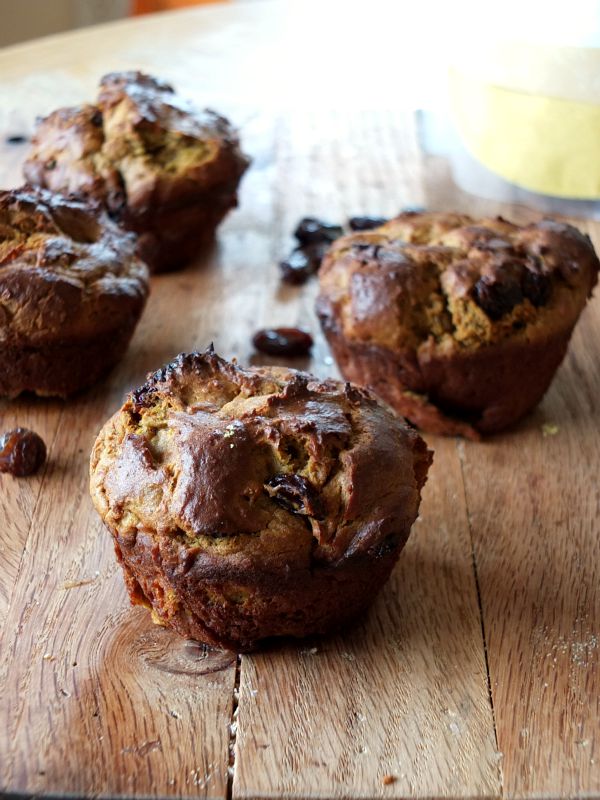 I was amazed at how well these squash flour muffins rose and baked up; they look like they are straight from a bakery! They taste like it, too…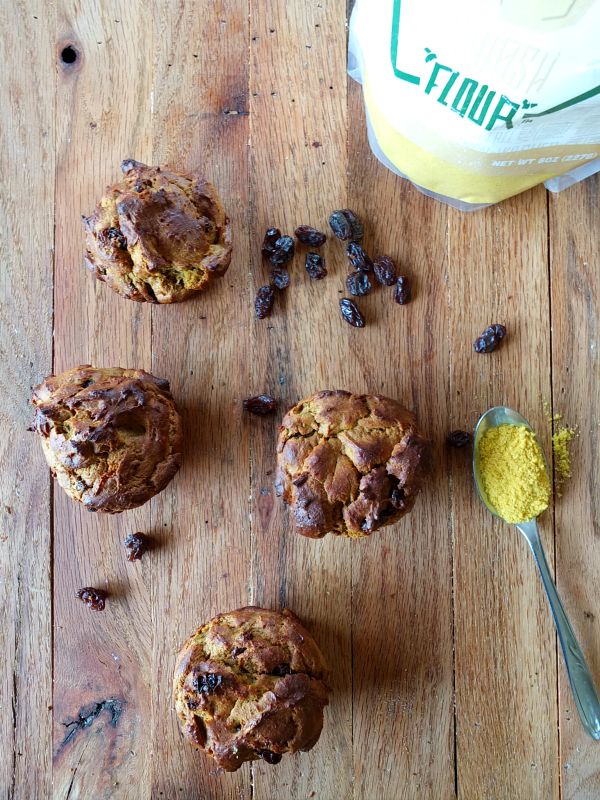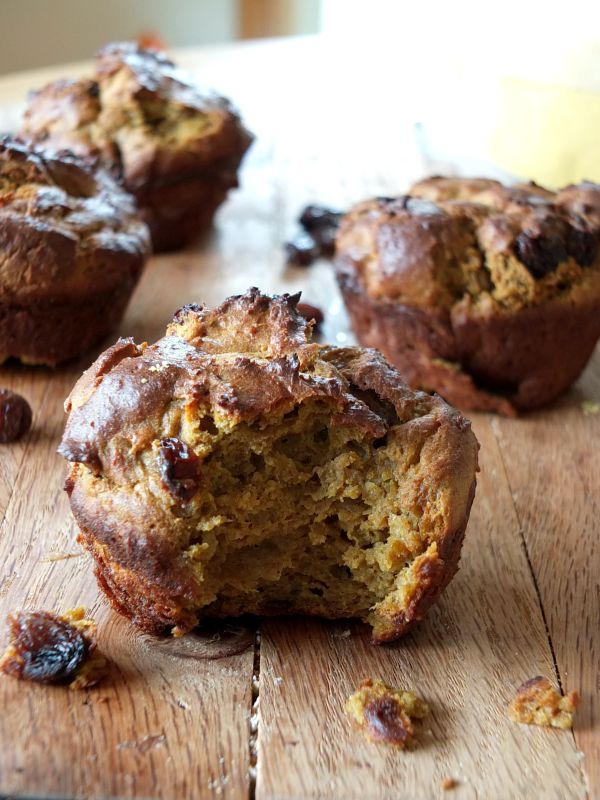 Squash flour muffins!!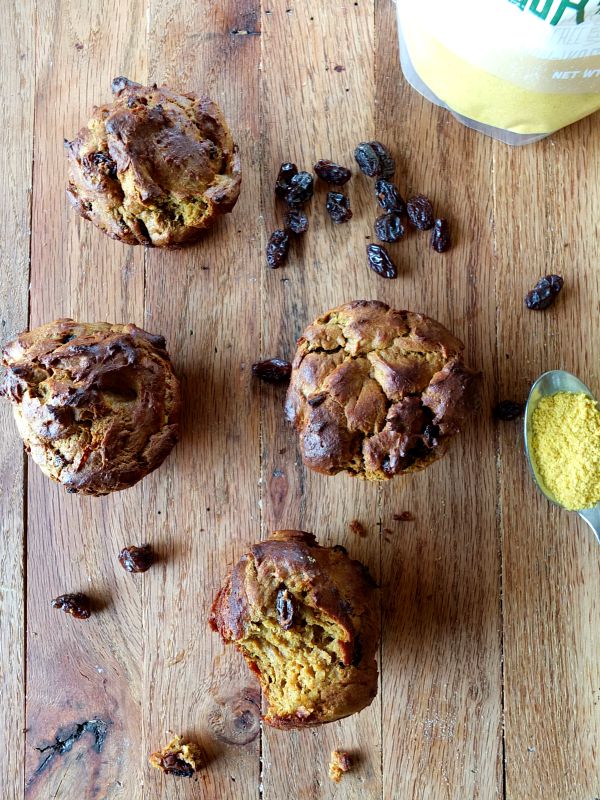 Where to find:
Squash Flour and Raisin Muffins (nut and coconut free)
Ingredients
3 small green-tipped bananas
6 eggs
1/2 cup grass-fed butter or ghee, melted
2 cups squash flour
2 tablespoons psyllium husk powder
1/2 cup raisins
2 tablespoons cinnamon
1/2 teaspoon each nutmeg and allspice
1/2 teaspoon salt
1 teaspoon baking soda
Instructions
Preheat oven to 375 degrees Fahrenheit and grease a standard-size muffin pan with some butter or coconut oil.
In a mixing bowl, mash the bananas and stir in the eggs and butter.
Add the squash flour, psyllium, and raisins and mix well.
Stir in the spices, salt, and baking soda.
Scoop evenly into 8 greased muffin cups.
Bake for 20-25 minutes, or until they pass the toothpick test.
Notes
I love to make my muffins with lots of batter in each cup to make them REALLY big and fluffy. If you'd like yours smaller, feel free to divide the batter between 10-12 muffin cups instead.
Nutrition Information
Serving Size:
1 muffin
Calories:
339
Fat:
16.8 g
Saturated fat:
9.1 g
Unsaturated fat:
7.2 g
Trans fat:
0 g
Carbohydrates:
44.1 g
Sugar:
14.4 g
Sodium:
364 mg
Fiber:
7.2 g
Protein:
6 g
Cholesterol:
156 mg
Shared at
Allergy-Free Wednesday
and
Fat Tuesday