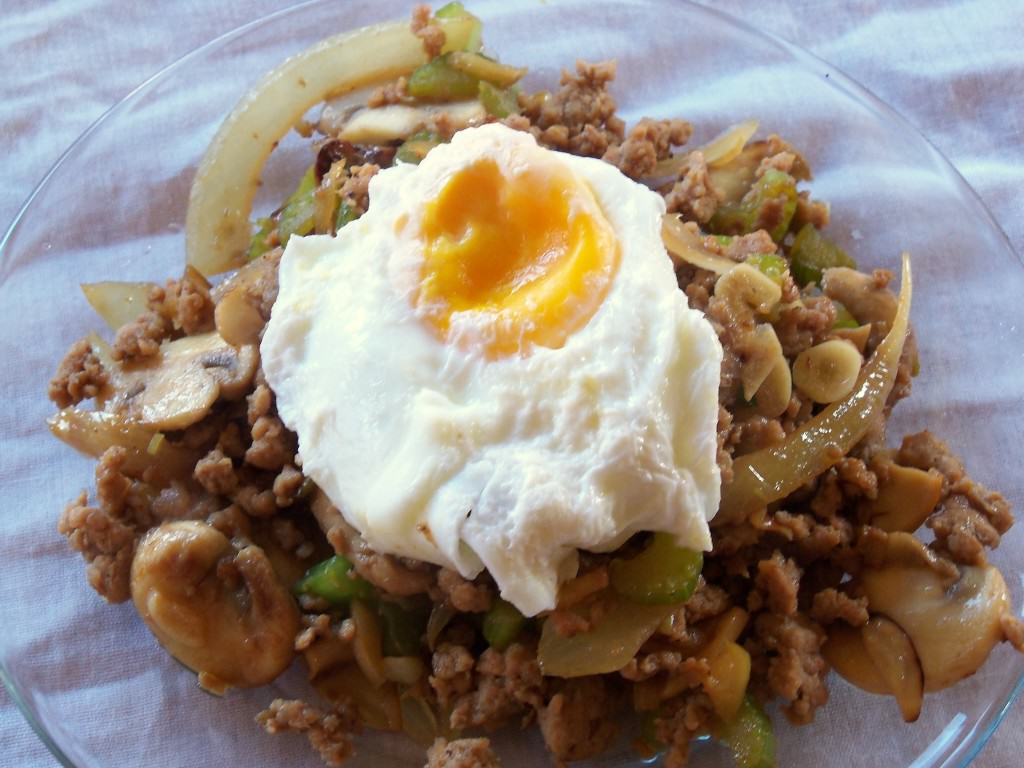 My mom loves to eat my food. Seriously, every time I make a new dish, she's in the kitchen asking me for some! As a result, I made two batches of this hash within the space of an hour yesterday. Her exact words: "Whenever you make something, just assume I want some." High praise indeed! Anyway, I made this hash with some grass/milk-fed pork sausage from a local farmer; quite delicious! I actually ate it for lunch, but it's easy enough to make for breakfast, especially if you cut up the veggies the night before. This recipe is fairly low-carb, but feel free to add in some grated sweet potato; whatever floats your boat. Some fresh herbs would be yummy too. The trick with this recipe is not to rush the sauteeing; allow ample time for all those flavors to mix and mingle.
Paleo Sausage Hash with Mushrooms
Ingredients
fat of choice - 2 tablespoons
onion - 1, sliced
celery - 8 ribs, sliced
mushrooms - 5-6 cups, sliced
apple - 1/2 cup finely chopped
garlic - 4 cloves, minced
sausage - 1 pound
poached eggs - 4
Instructions
Heat up a large skillet over medium heat and add the coconut oil. Add the onion and celery and saute until the onion softens. Add the mushrooms and apple and saute until the mushrooms start to brown. Add the garlic, sausage, salt the pepper and cook, stirring, until the sausage is cooked through. Serve immediately with poached eggs on top.