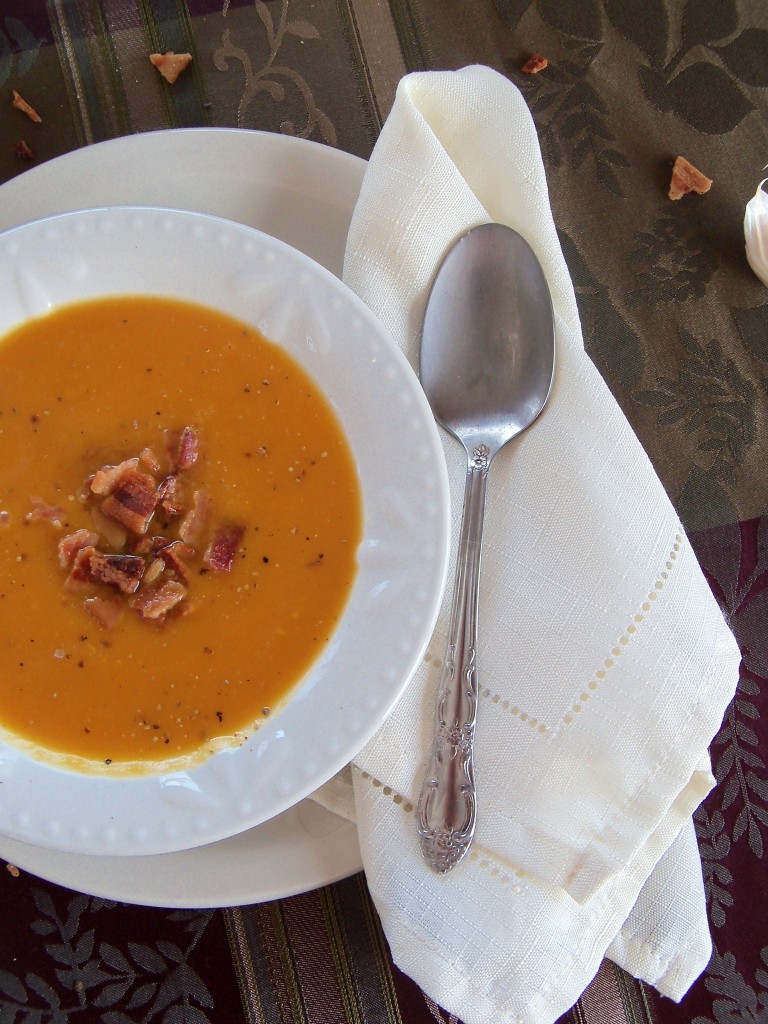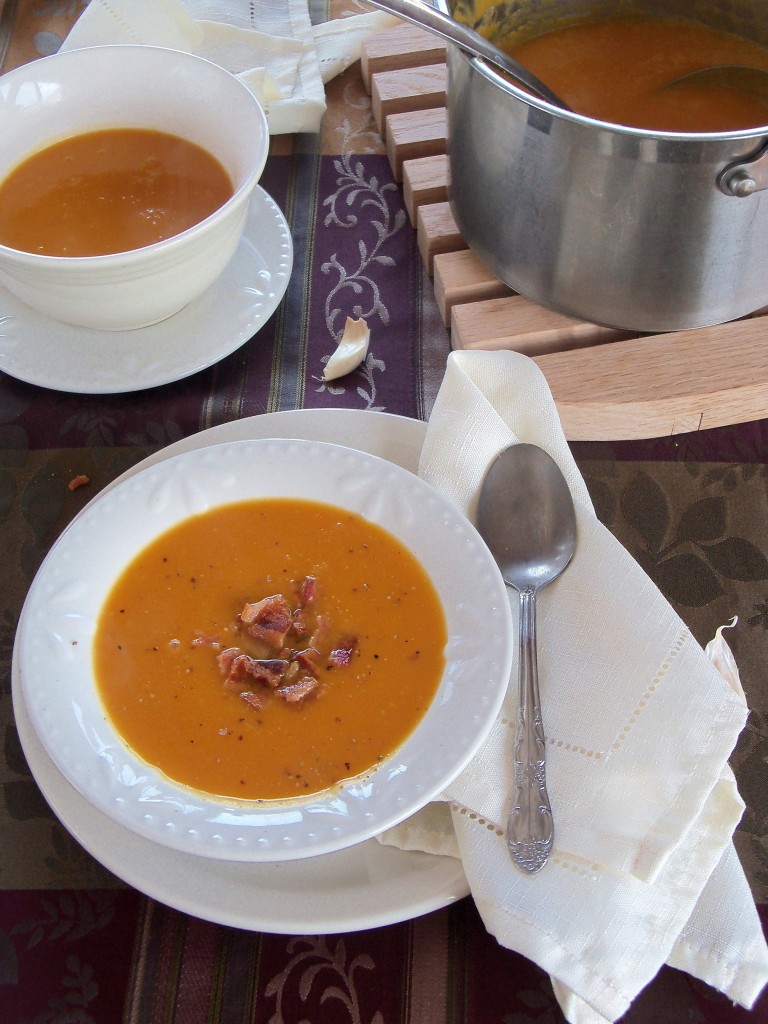 My dad loves this soup. I was totally shocked, because he hates squash. Like he will not touch a squash with a ten-foot pole. But he is dipping potato chips in it as I type. Not that I recommend that for health reasons, but still, I have never seen him even consider eating anything orange. So even if your family hates squash, make this soup. You may be pleasantly surprised.
Roasted Butternut Squash Soup
Author:
Prep time:
Cook time:
Total time:
Ingredients
butternut squash – 1 medium, peeled, seeded, cubed
garlic – 3 cloves, unpeeled
butter or bacon fat – 2 tablespoons
chicken broth – 4 cups
salt – to taste
black pepper – to taste
bacon – diced cooked, for garnish
Instructions
Preheat the oven to 400 degrees Fahrenheit. Place cubed squash and garlic cloves in a 9 inch by 13 inch baking dish. Toss with butter, salt, and pepper. Roast for 40 minutes, or until tender. Carefully peel garlic cloves. Place squash and garlic in a blender. Pour the stock over. Puree until very smooth. Pour into a saucepan and bring to a simmer. Serve topped with diced cooked bacon and additional black pepper.