Welcome back to Real Food Fridays! Real Food Fridays is a recipe link party for whole, natural foods only! Real food is delicious, nutritious, and powerful, and the word about it needs to get out! Every Friday, this linkup will go live and all you real food bloggers and cooks can share your recipes using only whole, natural ingredients!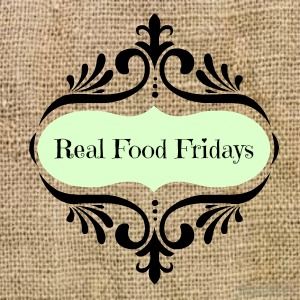 If you are interested in co-hosting you can email Mary at
mari_backtonature@yahoo.com
We're your hosts:
Life has been SUPER busy lately but I really wanted to have features this week, so here you are; my favs from last week's party!
Grilled Plantains from Strength and Sunshine – I ADORE plantains, and I also love anything grilled.
From Cacao to Chocolate
from Jennifer Weinberg, MD – I'm always really interested in how our food is made, and I'm pretty obsessed with chocolate, so I really enjoyed this post!
Homemade Larabars
from Lou Lou Girls – I love making homemade snacks, and this recipe looks so easy to play with to come up with lots of fun bars!
Leave me a comment because I <3 comments! Please follow your hosts and consider adding the Real Food Friday button. If your recipe contains non-food, it will be deleted.