Welcome back to Real Food Fridays! Real Food Fridays is a recipe link party for whole, natural foods only! Real food is delicious, nutritious, and powerful, and the word about it needs to get out! Every Friday, this linkup will go live and all you real food bloggers and cooks can share your recipes using only whole, natural ingredients!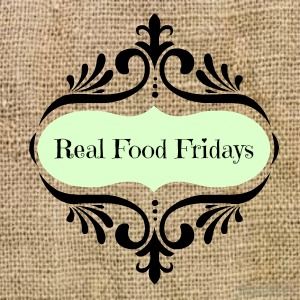 If you're interested in co-hosting let us know!
You can email Mary at mari_backtonature@yahoo.com
And just so we're clear, Real Food is NOT:
Refined sugar
GMOs
Mixes/prepackaged convenience foods
Margarine/ fake butter
Pretend eggs, pretend whipped cream
Artificial food dyes and flavors
Note: The recipes don't have totally paleo, just real-food.
If your recipe contains non-food, it will be deleted.
Throughout the week I will pin/tweet/share on Facebook/Google+ my favorite recipe links!
We're your hosts:
My Favorites From Last Week
These cookies are made with just almond butter, banana, baking soda,
and anything else you want to add! Genius!
Great recipe roundup for those starting out on GAPS!
This smoothie looks so delicious and healthy; what a great way to get
some green tea in the morning.  The post is complete with listings of the benefits
of green tea.  A great read for sure!
Link up your Real Food posts! And leave a comment because I <3 comments! Processed and "junk food" posts will be deleted.The party runs from Thursday at 7pm EST through Monday at Noon.