I have a confession: I never really liked stuffing that much.  It smelled delicious but I just couldn't take the soggy bread thing.  I also hated the taste of the store-bought whole wheat bread that we would make our stuffing with.  I tried a bite of stuffing at Thanksgiving every year, but never enjoyed it.  This plantain stuffing recipe is delicious, though!
When we went paleo and I was diagnosed with celiac, all obligation to try the stuffing was gone.  But I've had people ask me for a paleo stuffing recipe for Thanksgiving, and I knew it was time to revisit it.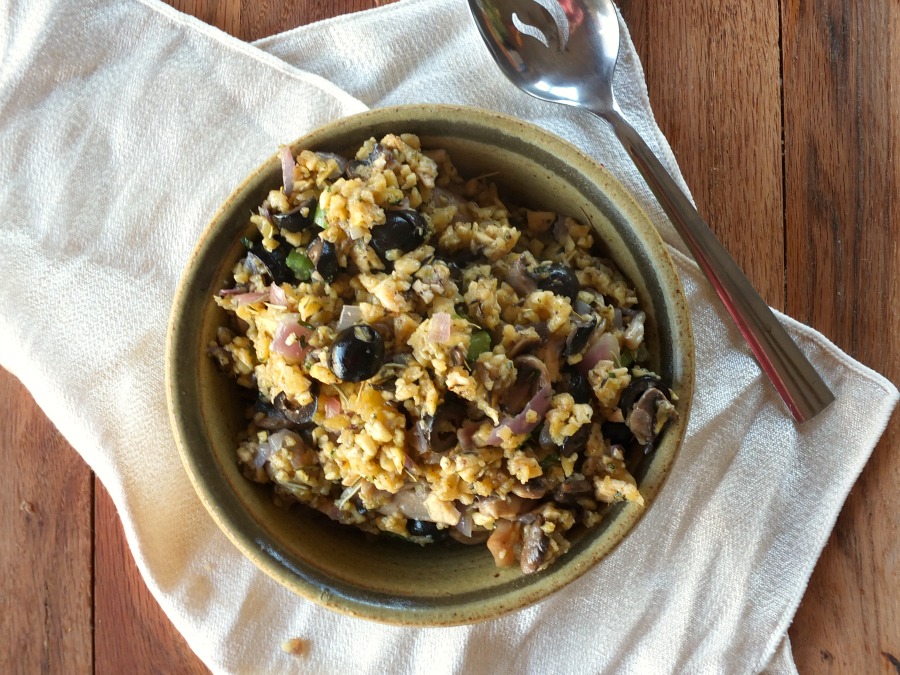 This plantain stuffing tastes eerily like a delicious rice stuffing and the plantains play so well off the savory veg and spices.
I am honored to be sharing this recipe on A Saucy Kitchen – get the recipe HERE!
Shared at Allergy-Free Wednesday
Shared at Savoring Saturdays