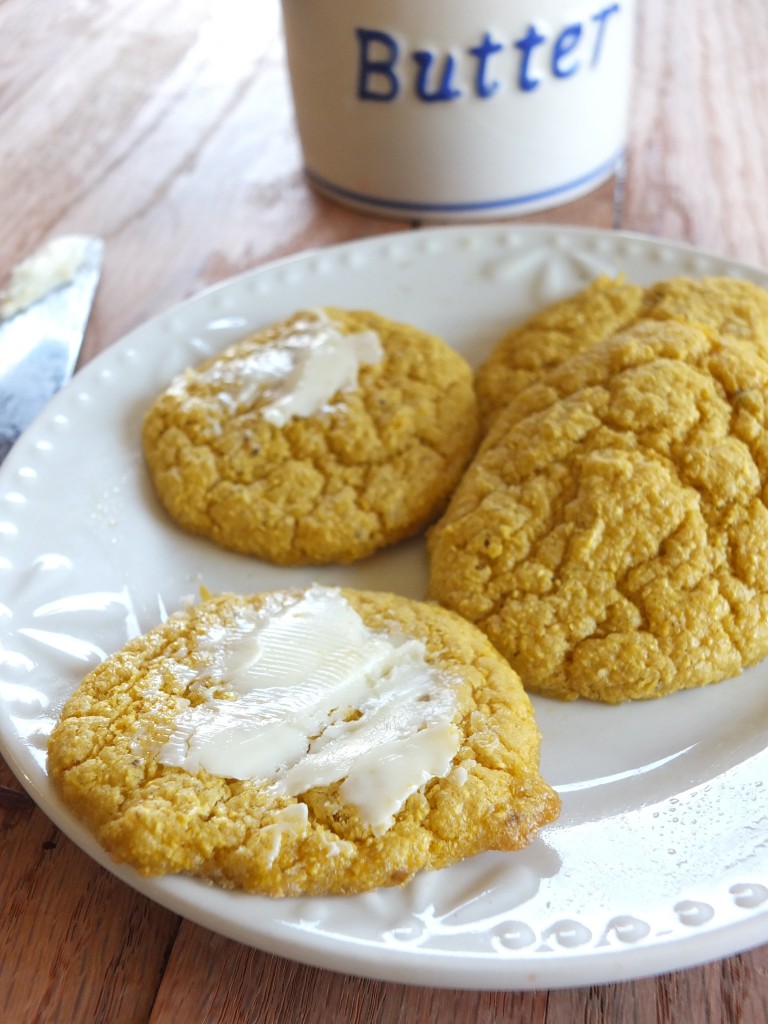 I love plantains. I adore them. I have dreams at night of Plantain Land, where all I ever have to eat is plantains. Ok, so maybe I don't dream about them, but plantains are definitely a staple in my diet and cooking.
Why do I love plantains so much? Well, for one, they are so versatile.  I can make fries, chips, pizza (recipe in cookbook!) and anything else I might dream up.  Almost, anyway.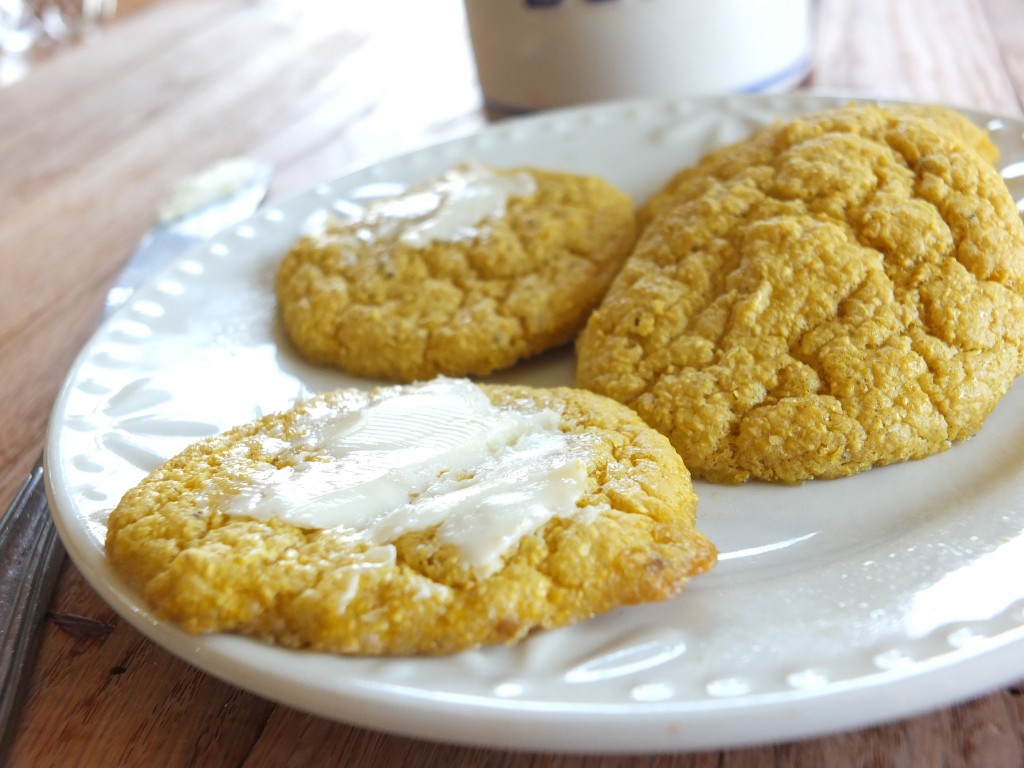 I also love them because they are a yummy source of starch to fuel my strength training!
These plantain biscuits are literally just plantain, egg, baking soda, and salt.  That's it.  Hardly an indulgence, if you ask me.  They are fairly soft and a bit chewy, perfect for serving with soup or salad or pasta (paleo pasta, of course!).
I think I have eaten 6 of these biscuits within the last 36 hours.
And I pride myself on self control.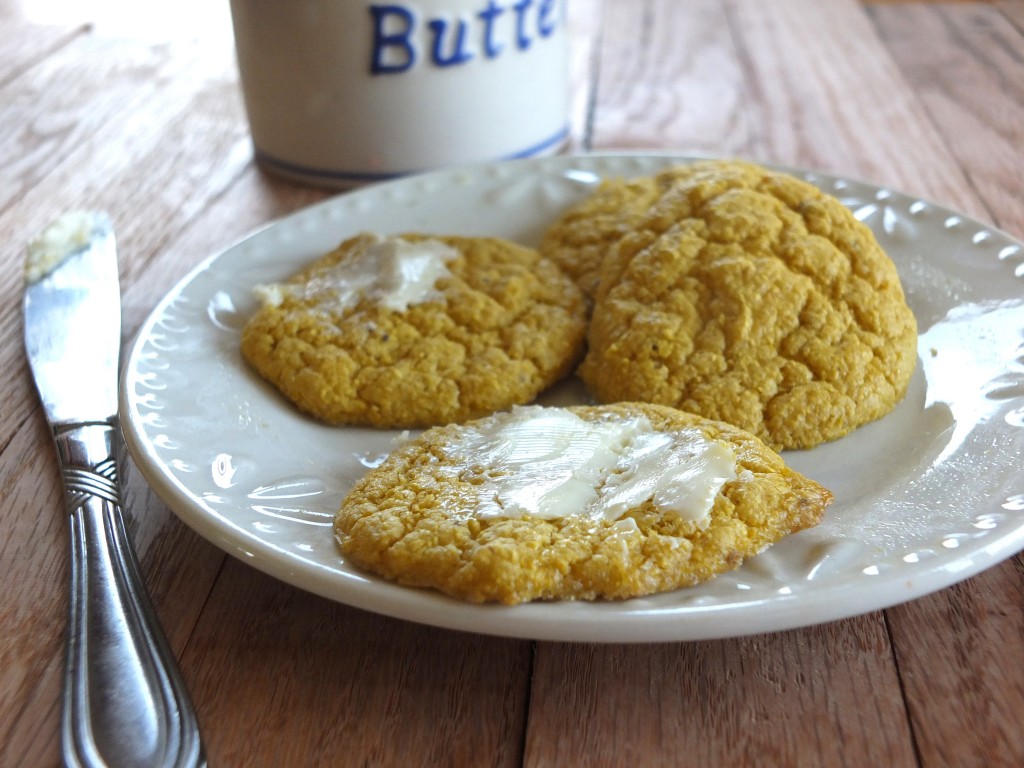 Recipe Notes:
You can think of plantain as bananas on steroids.  They're bigger, more versatile, and way better for jousting (seriously, these things are long!).  When the plantains are green, they taste like potatoes when cooked.  If you cook plantains when they are riper (yellow or black), they taste sweeter.
Make sure to get plantains that are green for this recipe.  No sweet biscuits for me!
If you're wondering where to buy plantains, you can get them at most Walmarts.  Don't worry about buying organic; plantains have thick peels that protect the fruit.
There are lots of uses for these biscuits.  Some ideas to get you started:  Try them as a base for eggs benedict, serve them with roasted meat, eat them with sausage for a great breakfast, make mini pizzas out of them, or use them as a base for strawberry shortcake.
Now let's get cooking!
Plantain Drop Biscuits
Author:
Prep time:
Cook time:
Total time:
Serves:
15-20 small biscuits
Ingredients
green plantains – 2
eggs – 2
baking soda – 1/2 teaspoon
salt – 1/4 teaspoon
Instructions
Peel and slice the plantains.
Combine the plantains, eggs, baking soda, and salt in a food processor.
Puree until the batter is very smooth.
Drop the batter in large scoops onto a greased baking sheet.
Bake at 375 degrees Fahrenheit for 10-13 minutes.
Serve with butter and honey if you're so inclined.
Serving size:
1/10 of recipe
Calories:
56
Fat:
1 g
Saturated fat:
0 g
Unsaturated fat:
1 g
Trans fat:
0 g
Carbohydrates:
11.5 g
Sugar:
5.4 g
Sodium:
135 mg
Fiber:
0.8 g
Protein:
1.6 g
Cholesterol:
33 mg