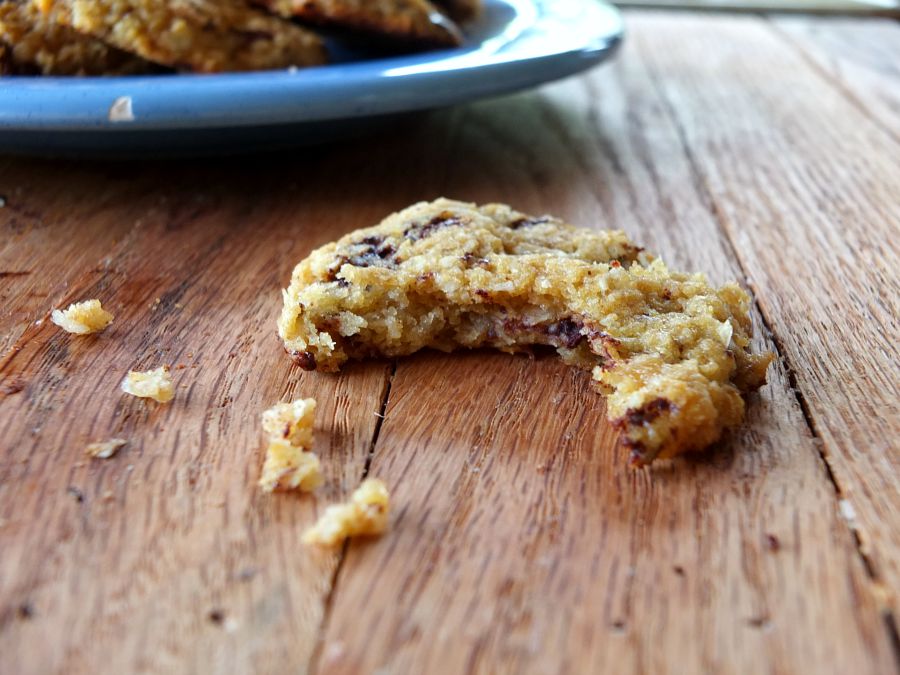 Does the paleo blogosphere really need another chocolate chip cookie recipe?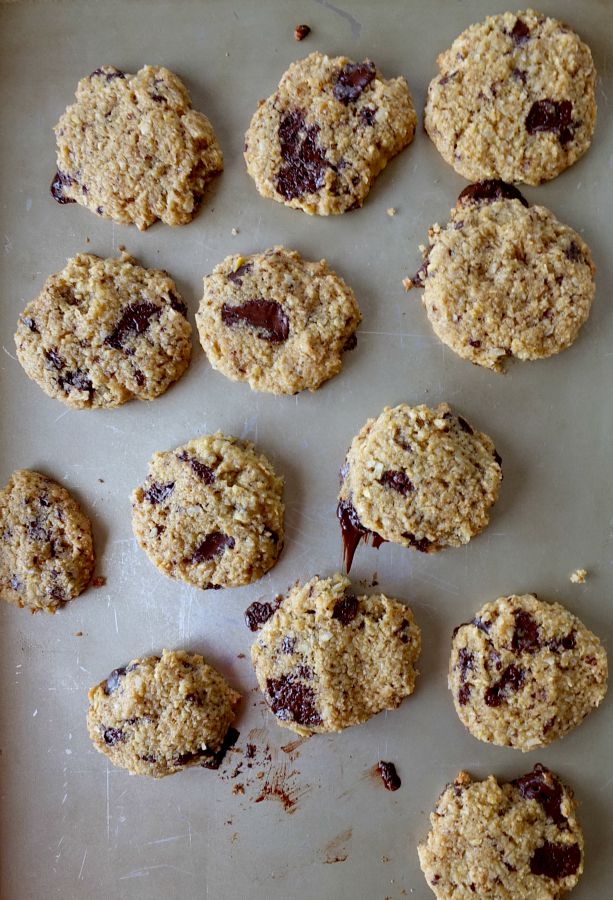 When it comes to this plantain chocolate chip cookies recipe, the answer is, in a word, YES! I've been baking with plantains more lately, and I just love that I can made nut-free baked goods with them without having to use eggs in many cases.  My dad can't eat eggs, and he loves chocolate chip cookies.  So I whipped up this recipe last night as a special weekend treat.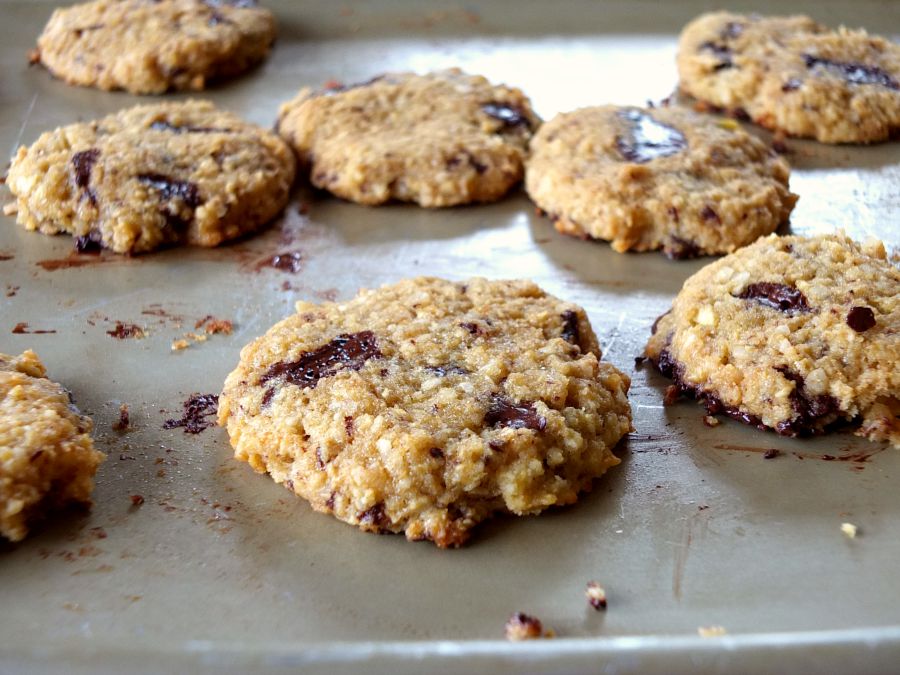 My family doesn't love plantain baked goods because you can taste the plantain a little, but these plantain chocolate chip cookies were gone within two hours of them coming out of the oven.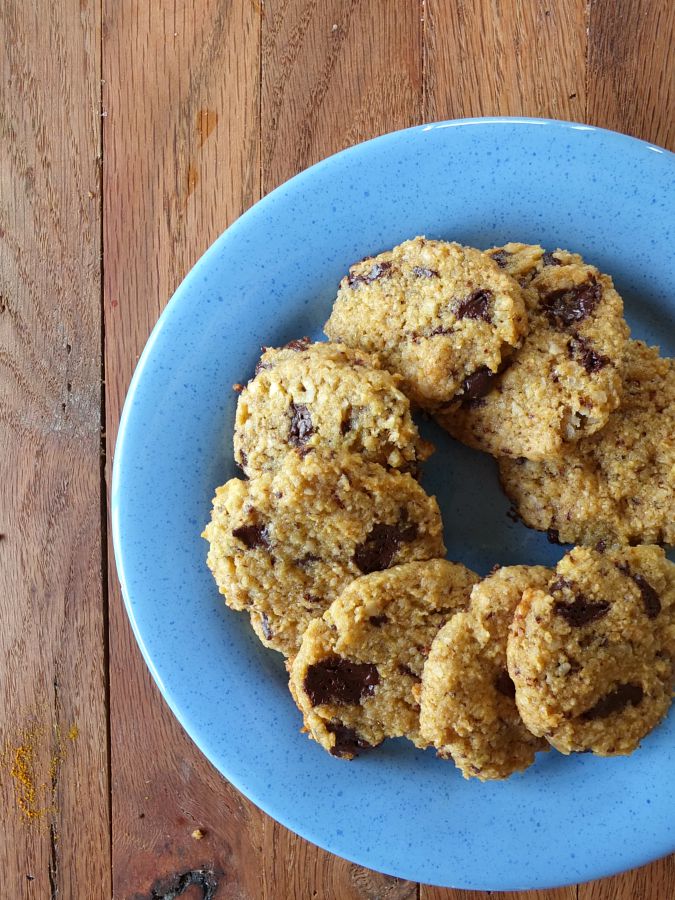 The reason I like these cookies is that they bake up really nice; they are soft and chewy on the inside but still light, though not cakey.  The outside is just a teensy bit crisp.  MMmmmmm….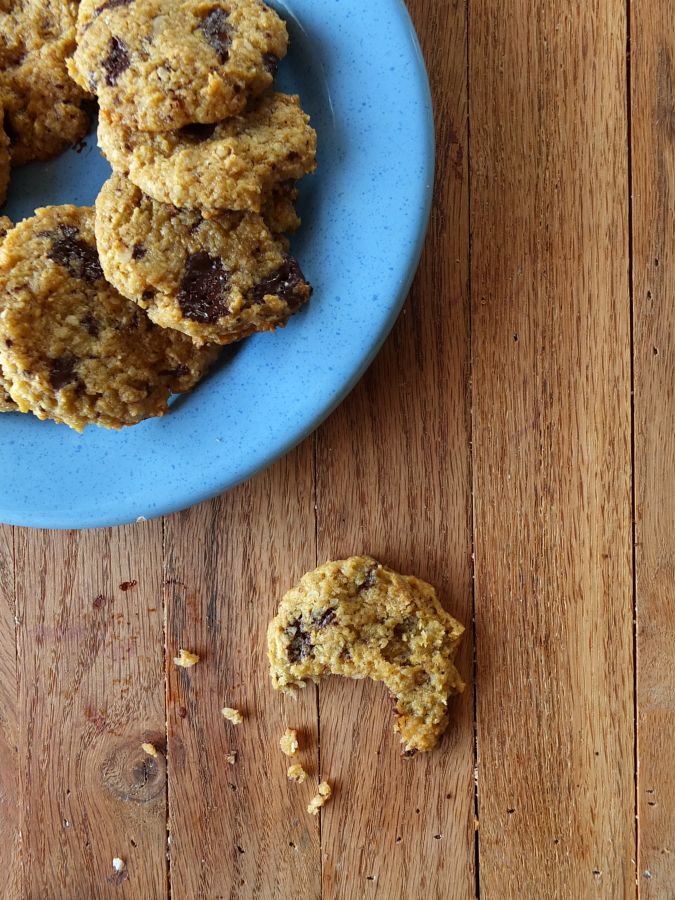 These are perfection with a tall glass of cold coconut milk!
Pin for later: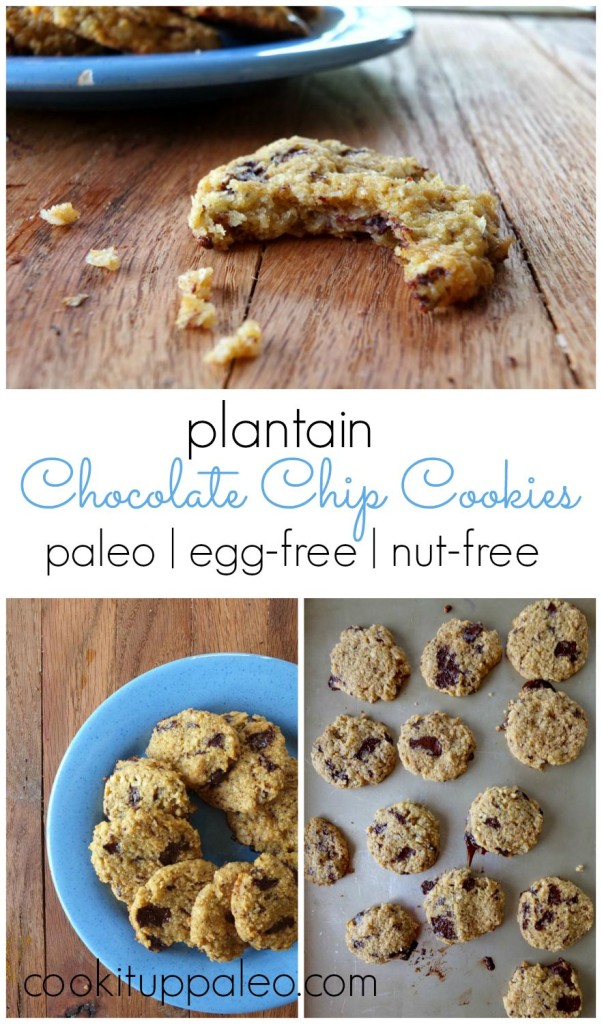 If you buy something through one of the links in my sidebars or posts, I may receive a small commission to support my blogging activities, at no extra cost to you. Thank you for your support 🙂 🙂 🙂
Shared at Fat Tuesday, Tasty Tuesday, Lou Lou Girls Fabulous Party, Allergy-Free Wednesday
Where to buy:
Plantain Chocolate Chip Cookies
Recipe type:
Cookies/Bars
Ingredients
green plantain - 1, peeled and sliced
organic brown sugar or coconut sugar - 1/3 to 1/2 cup (I used brown sugar because it's all I had)
large flake coconut flakes - 1/2 cup
ghee or coconut oil - 1/4 cup, melted
coconut flour - 1 tablespoon
unflavored gelatin - 1 tablespoon
salt - 1/3 teaspoon
baking soda - 1/4 teaspoon
chopped dark chocolate - 1/2 to 3/4 cup (I used 83% cacao)
Instructions
Preheat oven to 350 degrees Fahrenheit and grease a large baking sheet with some coconut oil.
In a food processor, combine the plantain, sugar, coconut, and ghee or coconut oil. Process until smooth. Scrape into a mixing bowl.
Stir in remaining ingredients and drop by heaping tablespoonfuls onto the baking sheet. Flatten out a bit.
Bake for 20 minutes.
Let cool a little and enjoy.