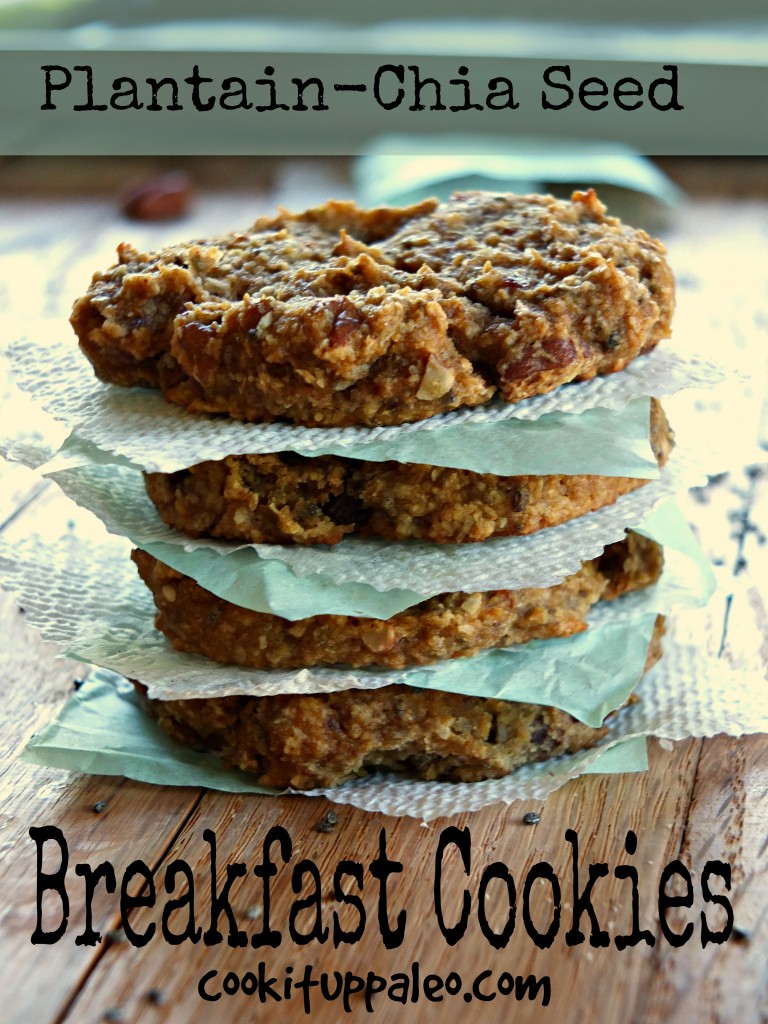 Do you ever go to the store looking for green plantains for a recipe only to find that the only plantains they have are way too ripe for any baking recipes? So annoying.  When I don't have green plantains around to fry up or make into baked goods, I actually crave them.  Weird, I know.
The other super-annoying plantain-related circumstance is when you do find green plantains at the grocery store, buy a million of them (we do this a lot…), then get caught up by life while your helpless plantains slowly but surely ripen on the counter.  Poor little plantains, they can't help it.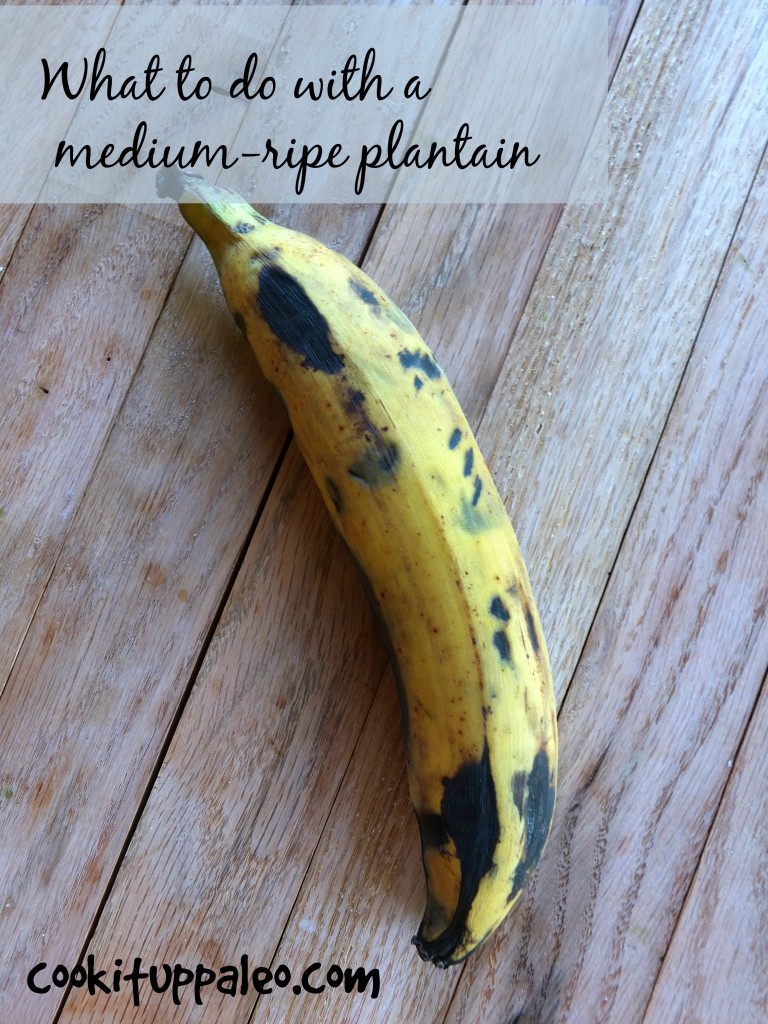 If you are ever afflicted with either of these circumstances, this recipe will save your life! Why? Because you MUST use a medium-ripe, fairly sweet plantain in order to make the cookies sweet.  These breakfast cookies are sweetened only with plantain and a few dates, and taste kind of like a granola bar in cookie form (best of both worlds!!).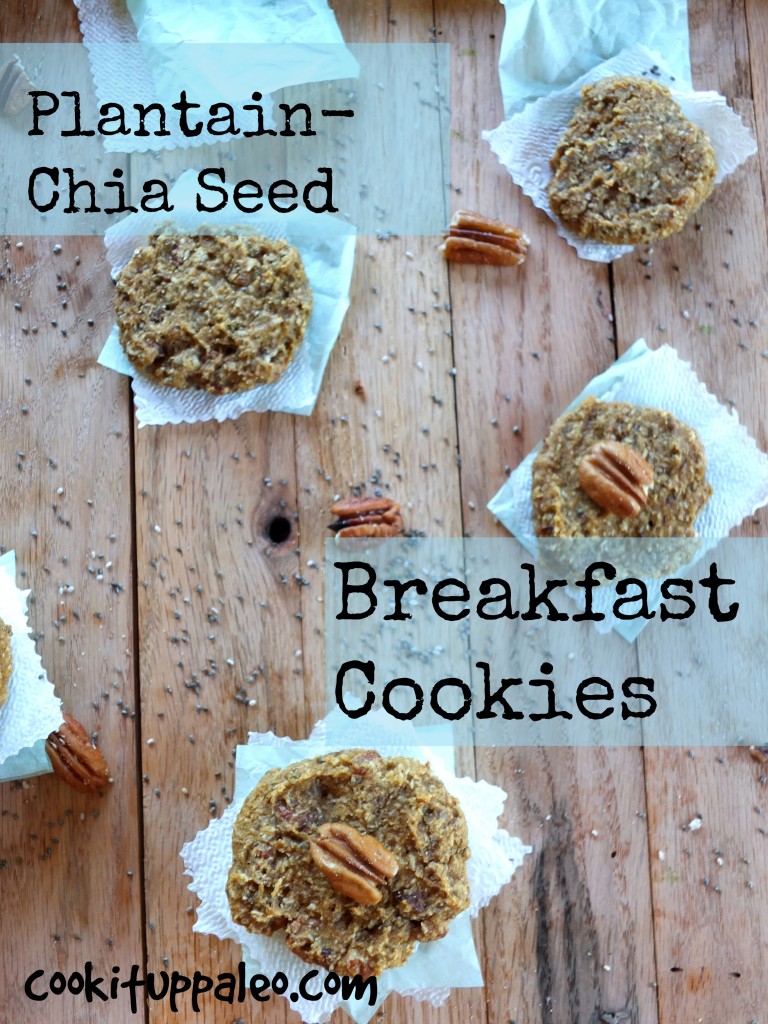 These cookies are also super-portable.  They aren't messy or melty or crumbly or gooey, just cookie-ish granola bar-ish yumminess.  They are also good for you, because they contain chia seeds, almonds,and healthy carbs.  They are perfect for breakfast with hard-boiled eggs or a quick snack that will sustain you through all your active summer activities.  (Has anyone gone swimming yet? I really want to because it's getting pretty hot here!)
The cookies also have chia, which I know is kind of trendy right now.  I don't think of chia as a superfood, but I think it is great for cooking and it does contain some nutrition.  Plus it just makes you feel kind of superior to eat chia seeds in your breakfast.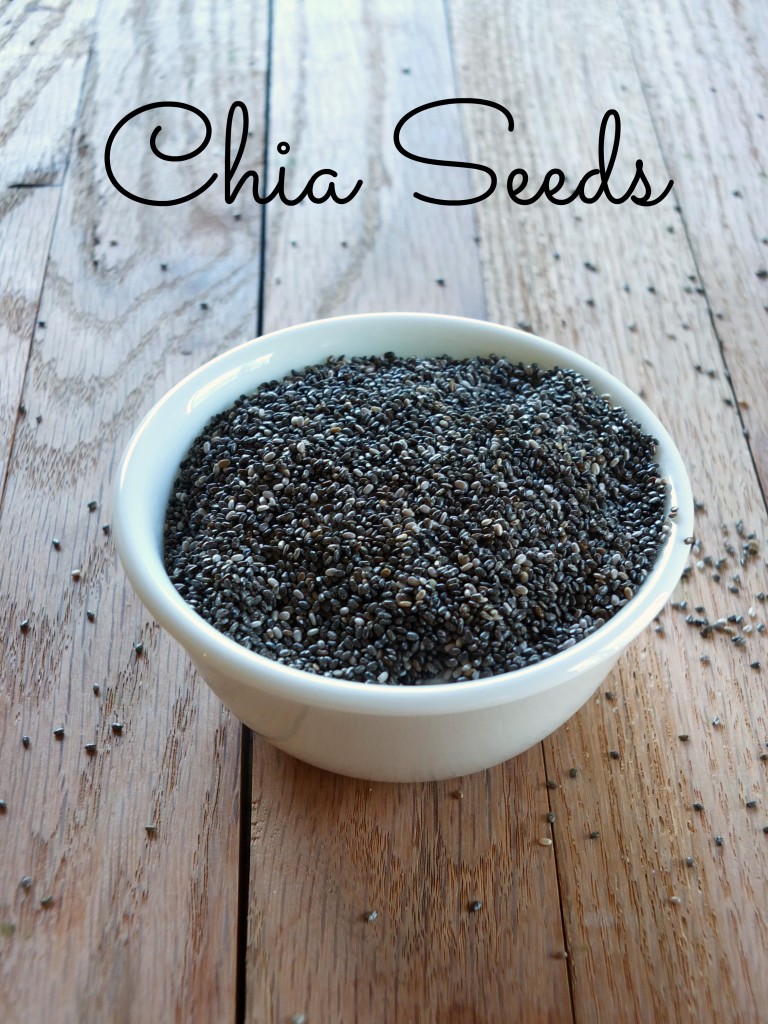 Let's get cooking!!!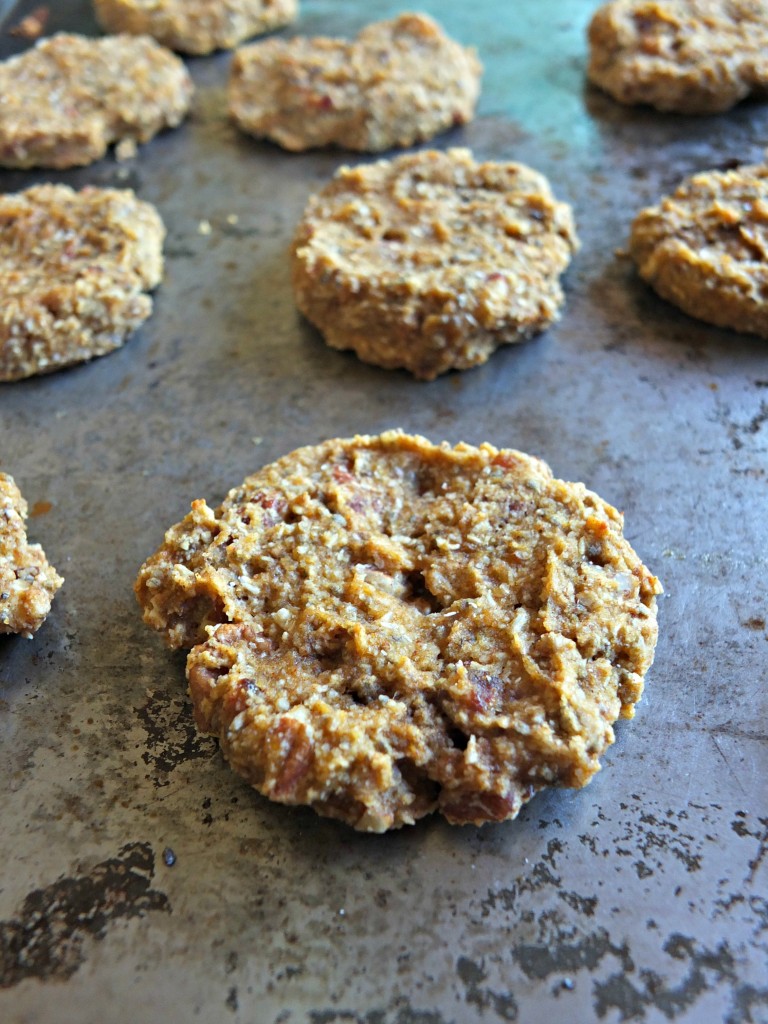 Recipe Notes:
You're probably wondering what exact ripeness your plantain should be at for this recipe. You'll want one that is yellow with a few black spots.  It will still contain some starch to bind the recipe, but it will have enough simple sugars to yield a pleasantly sweet cookie.
I know some people will be wondering if they can use bananas instead of plantains in this recipe.  You might be able to if you use fairly yellow bananas that are not uber-ripe.
Chia seeds can be found on Amazon.com.
[Tweet "I want to try these Plantain-Chia Seed Breakfast Cookies from cookituppaleo.com!"]
*Disclosure: I may receive compensation if you buy products through the links in my blog posts.  I do not link to products I would not personally buy and use myself.
Shared at Naturally Sweet Tuesdays. 
Plantain-Chia Seed Paleo Breakfast Cookies
Recipe Type
:
Cookies/Bars
Author:
Prep time:
Cook time:
Total time:
Ingredients
medium-ripe plantain – 1, peeled and cut up
egg – 1
chia seeds – 2 tablespoons
unsweetened coconut flakes – 1/4 cup
medjool dates – 4, pitted and chopped
blanched almond flour – 1/2 cup
ground cinnamon – 1 teaspoon
pure vanilla extract – 1/2 teaspoon
baking soda – pinch
raw pecans – 1/3 cup finely chopped
Instructions
Preheat the oven to 375 degrees Fahrenheit.
Grease a medium-sized baking sheet with a bit of coconut oil.
To the bowl of a food processor, add the plantain, egg, chia, coconut, and dates. Process until smooth.
Scrape the batter into a bowl and stir in the almond flour, cinnamon, vanilla, and pecans.
Drop the batter by tablespoonfuls (I use a cookie scooper) onto the greased baking sheet. Flatten out with the back of a spoon.
Bake for 10-13 minutes.