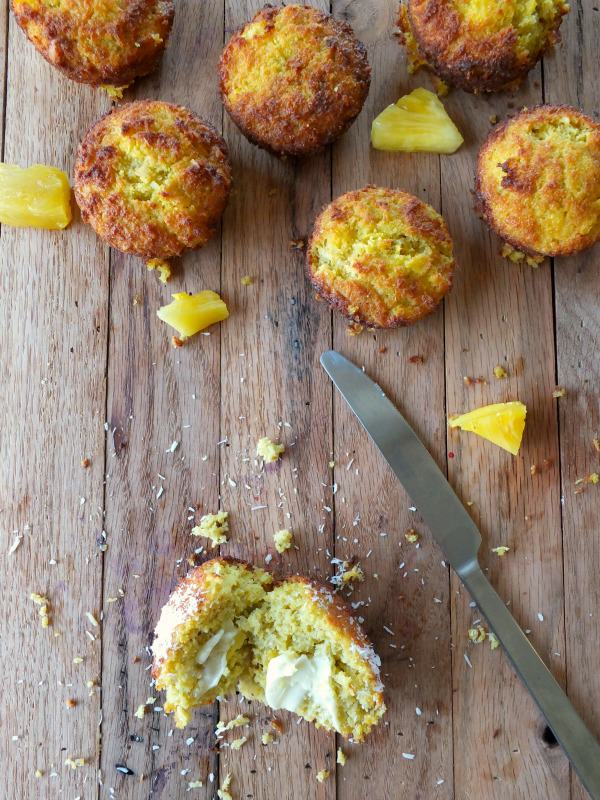 Pineapple is one of my favorite fruits.  I don't know what it is, but I could eat whole pineapple in one sitting, except that my mother and friends love it just as much as I do.
I also have an affinity for coconut.  I just can't understand people not liking coconut.  To each their own, but I like to put some form of coconut into almost everything I cook.  This recipe for pineapple muffins have coconut oil, coconut flour, coconut cream, and coconut flakes!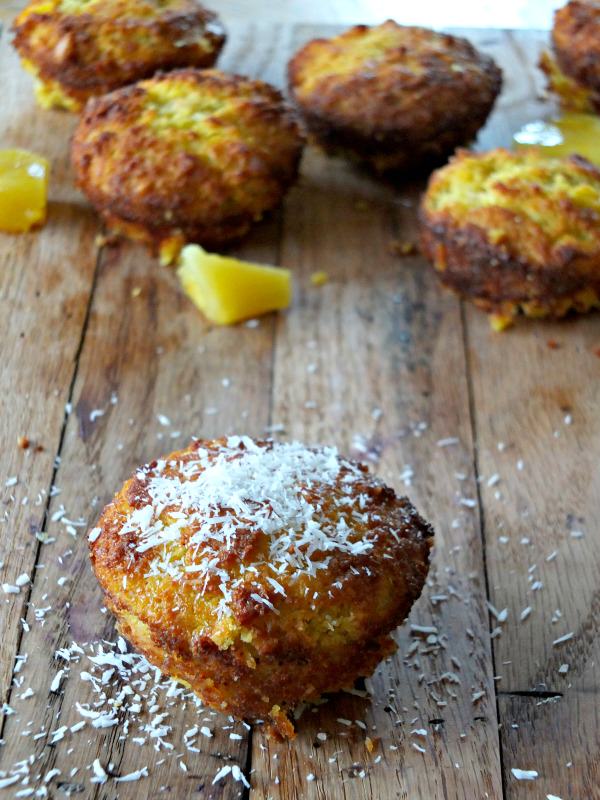 These muffins are moist, pineapple-y, coconutty, and so delicious! I shared this recipe in a guest post on Hold The Grain.
Check it out here!