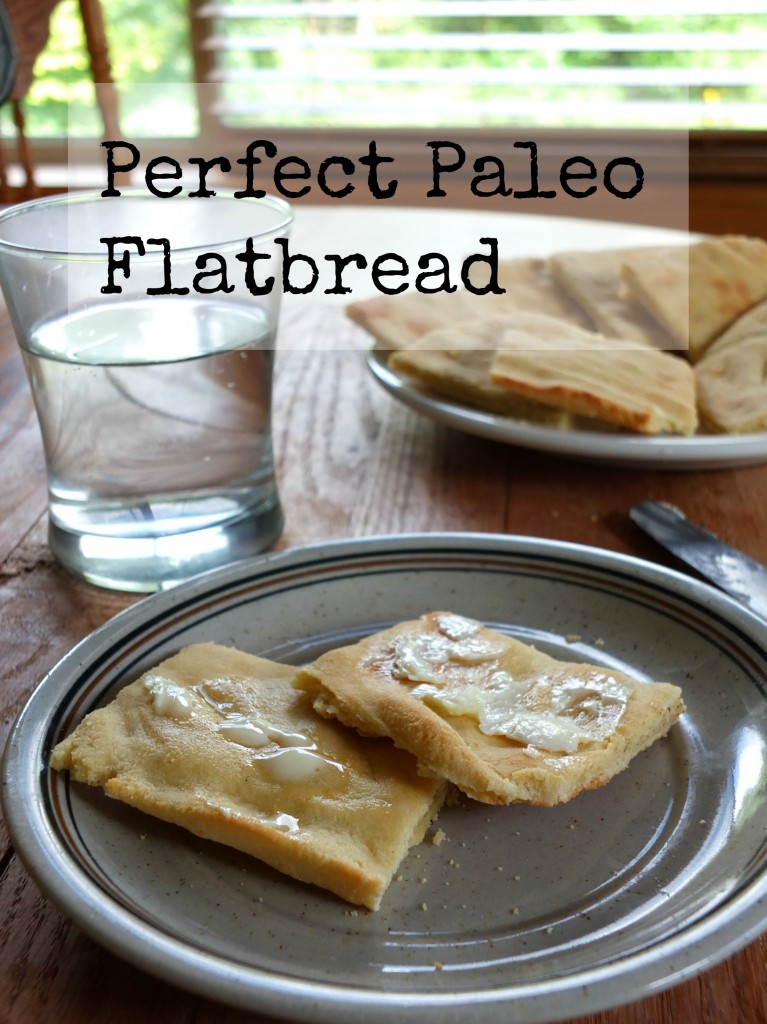 It's not often that I make a recipe more than once before posting it, but this recipe has gotten made in our house three times in the last three days.  And there are only four pieces left as I type.  I keep finding excuses to make it, and we all find excuses to eat it.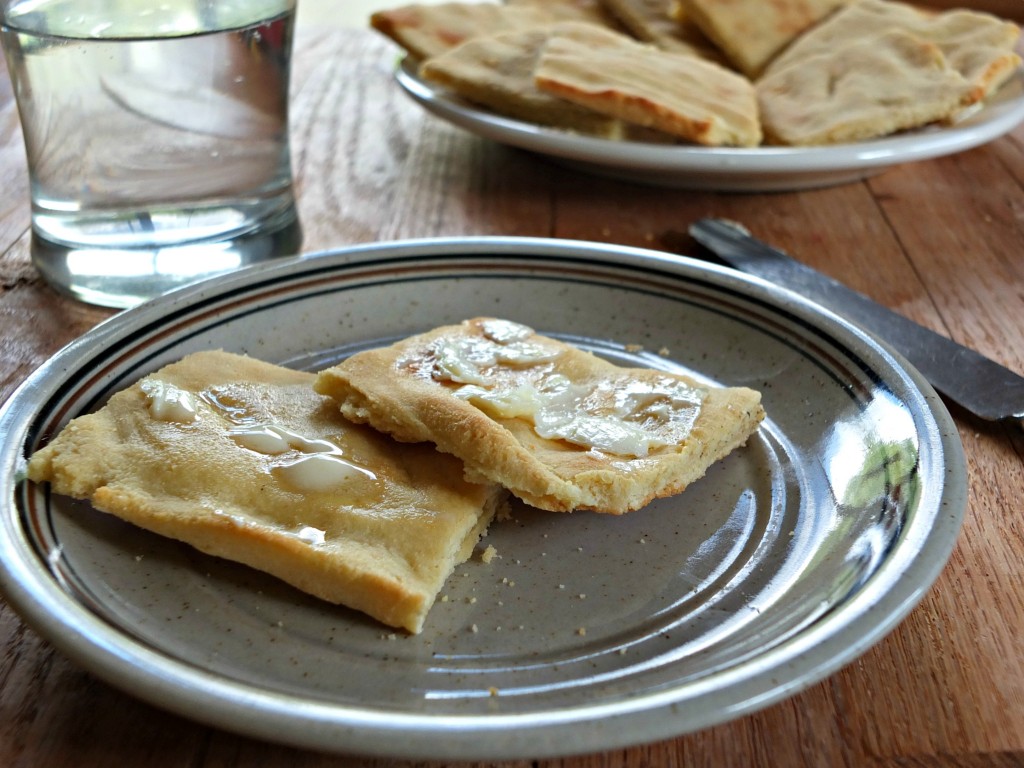 I even made a variation on this recipe and added some Italian herbs to the paleo flatbread recipe to make an herbed flatbread.  This recipe is perfect spread with butter, honey, jelly, or all of the above.
The first time I made this paleo flatbread, I actually made it into rounds and told my family it was "sandwich thins." Perfect back-to-school  staple to have in the fridge for busy mornings when all you want to pack for lunch is a sandwich!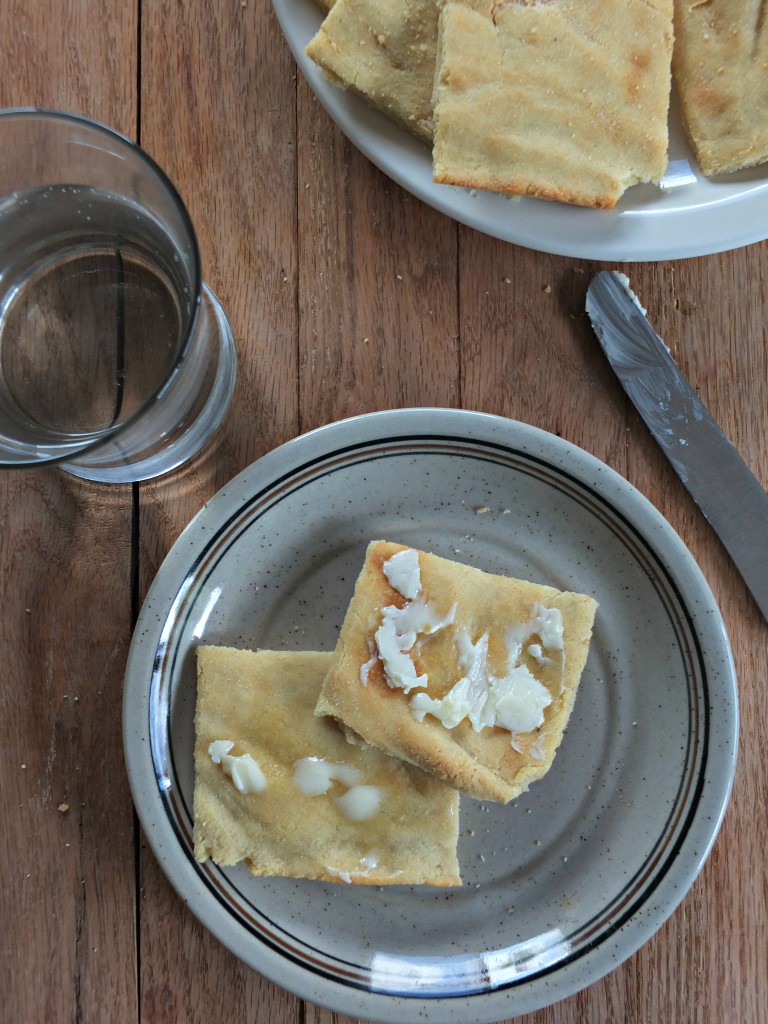 I also a have a sneaking suspicion that this recipe would make perfect pizza, or it would be good with a drizzle of fine olive oil.  So many possibilities!
Shared at Fat Tuesday, Lou Lou Girls Fabulous Party, Tasty Tuesday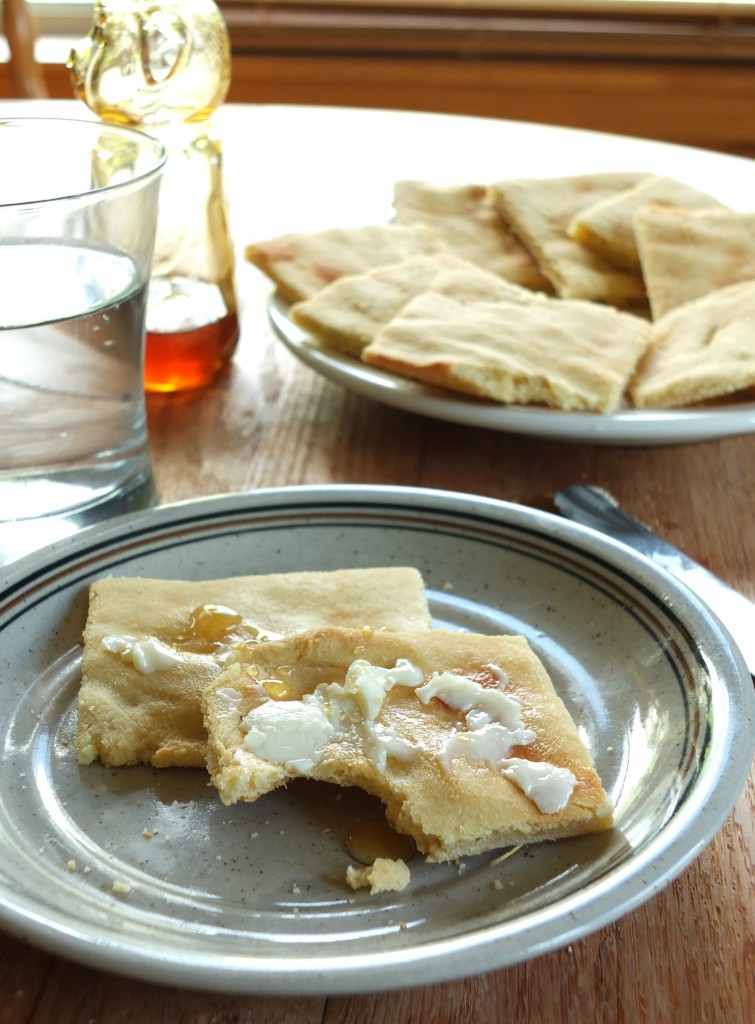 Perfect Paleo Flatbread
Author:
Prep time:
Cook time:
Total time:
Ingredients
lukewarm water – 6 tablespoons
honey – 1 teaspoon
extra-virgin olive oil – 2 tablespoons
active dry yeast – 2 teaspoons
egg – 1*
tapioca flour or a mix of arrowroot flour and tapioca flour – 1 cup
blanched almond flour – 1-3/4 cup
coconut flour – 2 tablespoons
salt – 1/2 teaspoon
Instructions
Preheat oven to 375 degrees Fahrenheit and grease a large baking sheet with coconut oil.
Place the lukewarm water in a large bowl and mix in the honey and oil. Sprinkle on the yeast and let sit a minute.
Whisk in the egg.
Stir in the flours and salt. Dough should come together.
Pat or roll dough out on the prepared baking dish, dusting with coconut flour as needed.
Bake for 15-20 minutes, or until golden.
*This recipe can be made egg-free quite easily. Just omit the egg and increase the almond flour to 2 cups and the coconut flour to 1/4 cup. Instead of an egg, use a "gelatin egg", which you can find instructions for here.