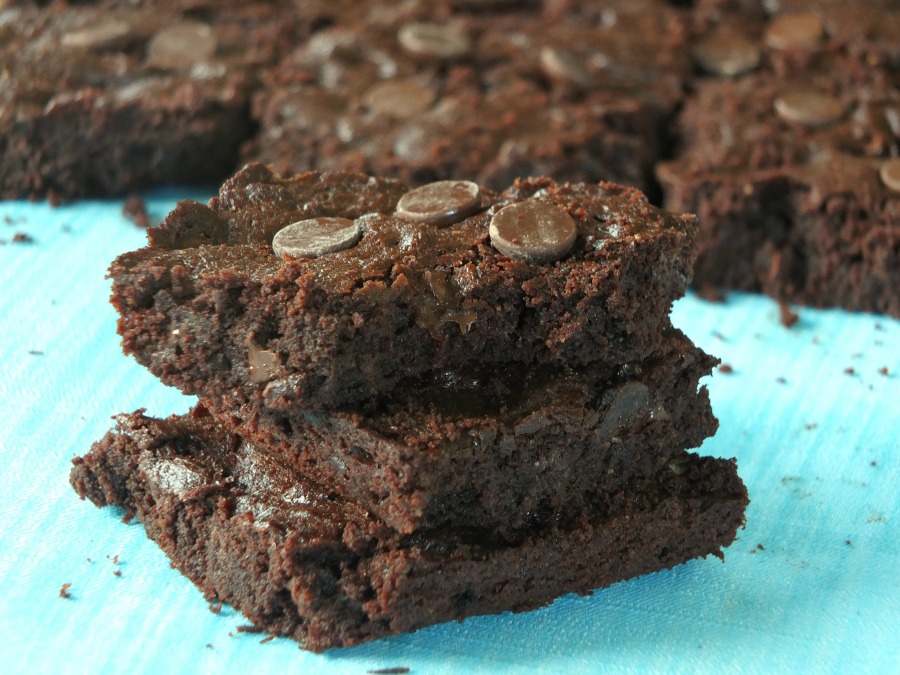 So let's talk about coconut flour. That's the point where I can feel your eyes glazing over because seriously who wants to talk about the isolated fiber of a coconut? Me, that's who! Why? Because I am a nerd. But also because the discussion involves brownies. Oh, are your ears perking up? Do you mean to tell me you are just reading this blog post for the brownies?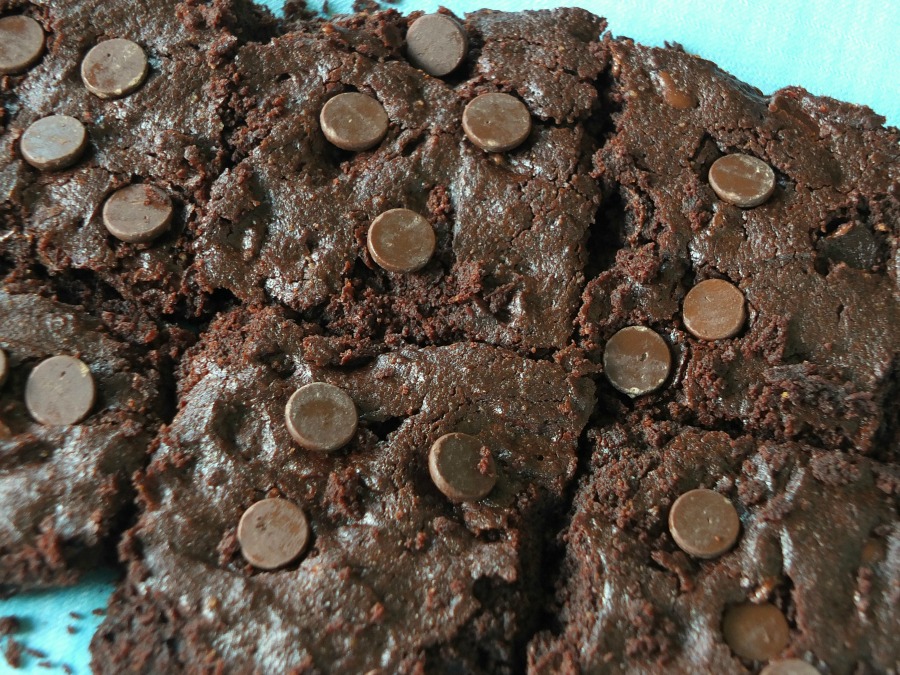 Well, I guess that's to be expected. So hang tight because we'll talk about brownies in a minute, first we need to do some bonding over mutual complaining. Because coconut flour is so annoying. Like seriously how can a few tablespoons of some powder make baked goods require so many eggs and often end up so dry? It's craziness and someone needs to do something about it.
There's this song by one of my favorite Christian artists Matthew West and there's a line in the song that goes, "If not us than whoooOOoo… ♫" And I've just decided that I am going to take matters into my own hands and remedy this dry coconut flour issue.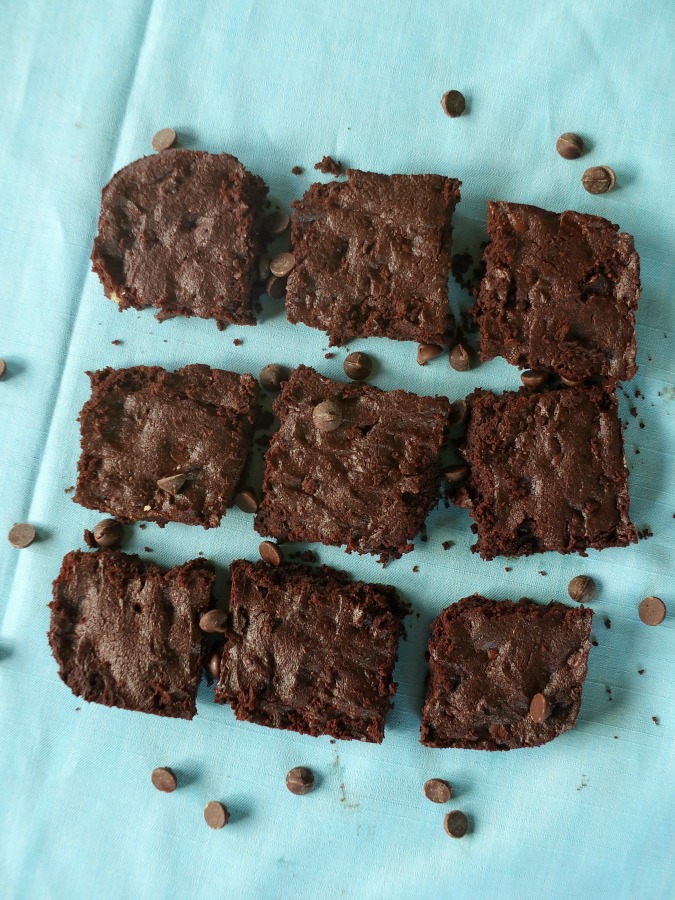 So with the help of cocoa powder, coconut oil, chocolate, chocolate chips, maple syrup, and maybe a little magic or something, I don't know, these brownies have the taste and texture of normal brownies even when the main flour is coconut flour!! You're welcome. See? We did get to talk about brownies. Aren't you glad you read my ramblings? Ok now go make these, but maybe invite some friends over to share them, because not to brag, but also, to brag, these are amazing!!
Perfect Coconut Flour Brownies
Recipe Type
:
Cookies/Bars
Author:
Prep time:
Cook time:
Total time:
Ingredients
¼ cup coconut oil, softened
¼ cup butter, softened
½ cup maple syrup
1 egg
½ cup [url href="https://www.amazon.com/Organic-Anthonys-Certified-Gluten-Free-Non-GMO/dp/B00F7SU64K/ref=as_li_ss_tl?ie=UTF8&qid=1473301828&sr=8-3&keywords=cocoa+powder&linkCode=ll1&tag=coituppa-20&linkId=91ccbbae85ebd52c6af81ded91b88d9b" target="_blank" rel="nofollow"]cocoa powder[/url]
½ cup chocolate chips
4 tablespoons [url href="https://www.amazon.com/Organic-Coconut-Anthonys-Certified-Gluten-Free/dp/B00BSZBEAG/ref=as_li_ss_tl?ie=UTF8&qid=1473301805&sr=8-1&keywords=anthonys+coconut+flour&linkCode=ll1&tag=coituppa-20&linkId=476bf1399800b95935d0512246c12d1a" target="_blank" rel="nofollow"]coconut flour[/url]
¼ teaspoon baking soda
¼ teaspoon salt
Instructions
Preheat the oven to 350° F and grease an 8"x8" glass baking dish.
In a mixing bowl, combine the coconut oil, butter, maple syrup, egg, and cocoa powder; mix well.
Add the chocolate chips, coconut flour, baking soda, and salt; mix well.
Spread evenly in the prepared baking dish.
Bake for about 20 minutes.
Cool and enjoy.