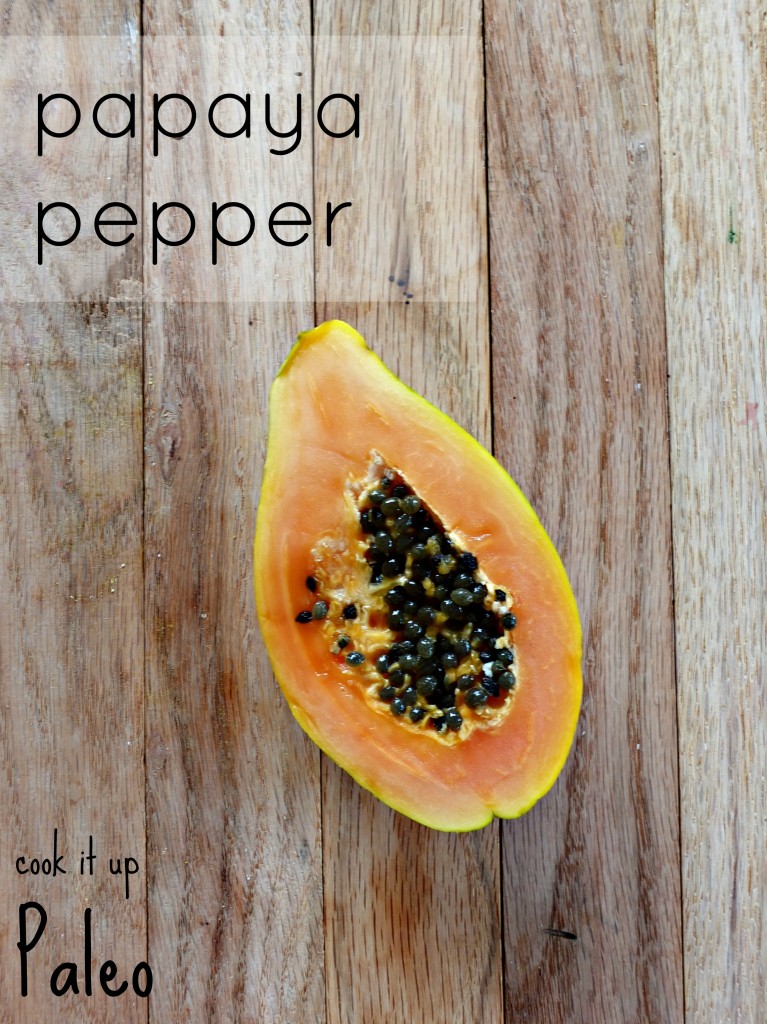 We are a very meat-and-potatoes family.  Give us a nice roast, some baked potatoes, and lots of butter, salt, and pepper, and we are happy campers.  Sometimes though, I like to sneak in little surprises.  Like putting beef heart in stew, or adding liver to meatloaf (I actually haven't gotten the courage to try that yet though).
I've often heard that it was possible to make pepper from papaya seeds.  I was intrigued, but it's hard to find papayas in the Midwest.  I finally got my hands on one, and I was so excited to try to make papaya pepper.
Basically what I did was cut open the papaya and try the fruit (delicious!).  Then I tried eating the skin.  It was the most bitter thing I have ever eaten, and I promptly spit it out.  Lesson learned.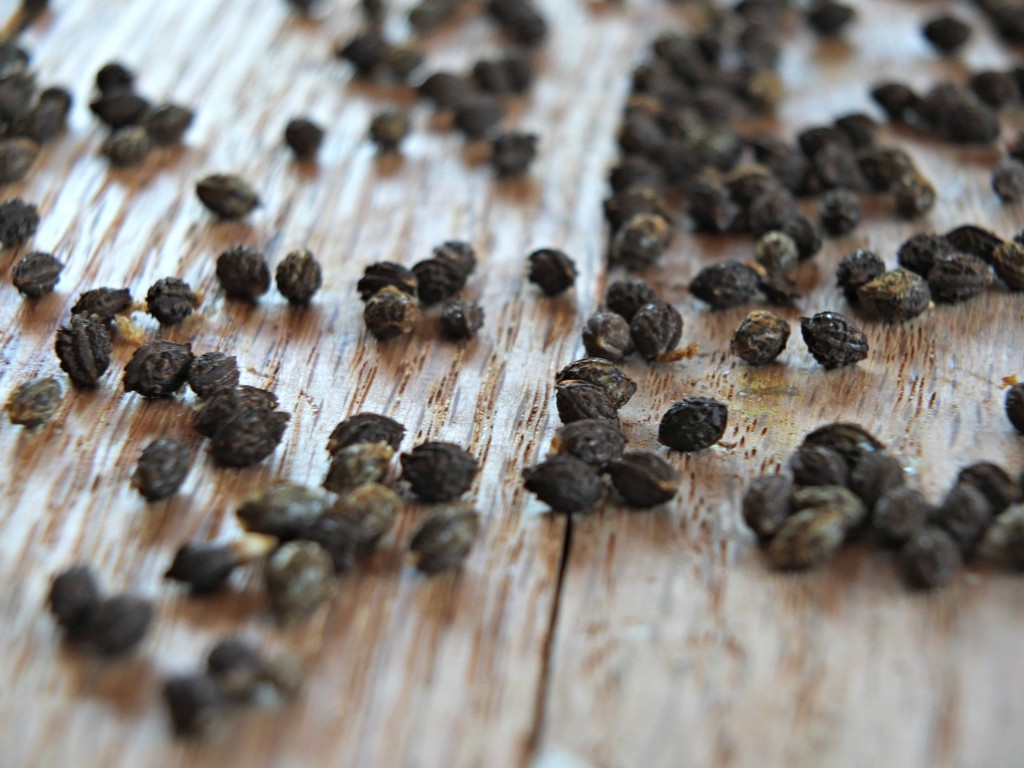 I then scooped out the seeds and rinsed off as much membrane as I could, and roasted them in a hot, dry skillet until they started to shrivel and turn black.
I then let them cool completely.  I actually put the seeds in our regular pepper grinder and didn't tell my family.  They didn't notice the difference between the papaya pepper and regular pepper! I actually think Dad grilled a turkey breast seasoned with papaya pepper without knowing it.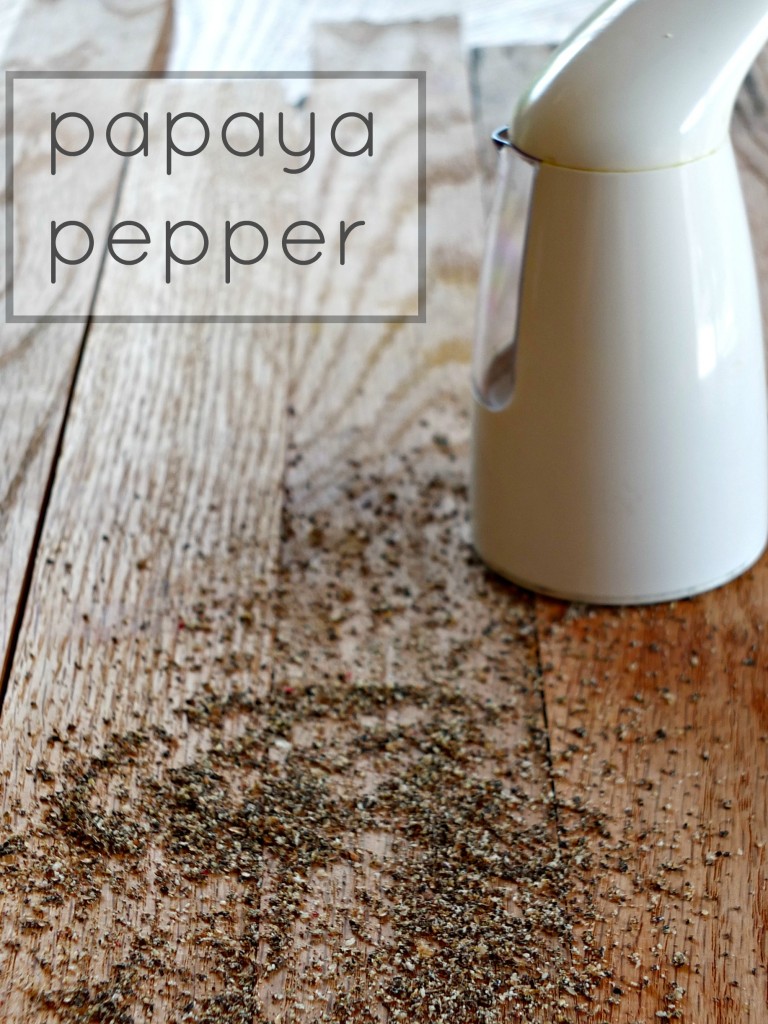 Making papaya pepper was a really fun project, and it was cool knowing exactly where my food seasoning was coming from.  I will definitely do it again.  Now I just have to figure out what to do with the diced up papaya sitting if the fridge.  Smoothie maybe?
Shared at Fat Tuesday, Naturally Sweet Tuesdays, Allergy-Free Wednesdays, Fight Back Fridays, Pennywise Platter, Lou Lou Girls Fabulous Party

Papaya Pepper
Instructions
Start by cutting the papaya in half.
Scoop out the seeds.
Rinse the seeds in a mesh strainer to remove most of the membrane.
Heat up a dry skillet over medium-high heat.
Add the papaya seeds and toast, stirring often, until they shrivel and turn black. They may start to pop.
Remove the seeds to a plate and let cool completely.
Grind in a pepper grinder and use like regular pepper.