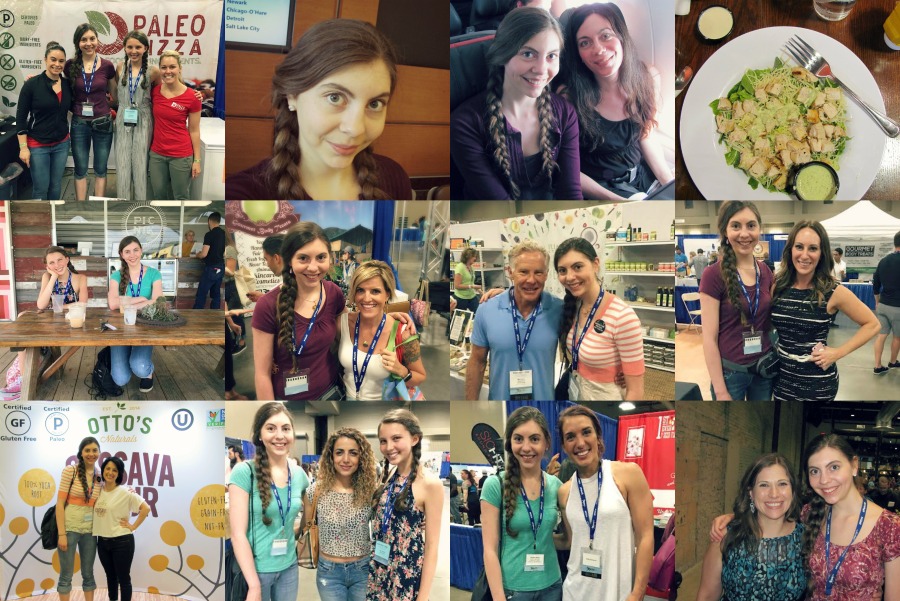 So this weekend was amazing. And I don't mean amazing like; oh yeah, it was cool, but amazing like ALL THE COOLEST THINGS EVER ALL SMOOSHED INTO ONE WEEKEND. And I don't use all caps often, so you know it's legit.
So why all this legitness? Because this last weekend was the 5th annual Paleof(x) – this first one I've ever been to!!
My mother and I flew down to Austin on May 26th. The flight went really well and with every second of the journey I was getting more and more excited!
Here's me in the Madison airport: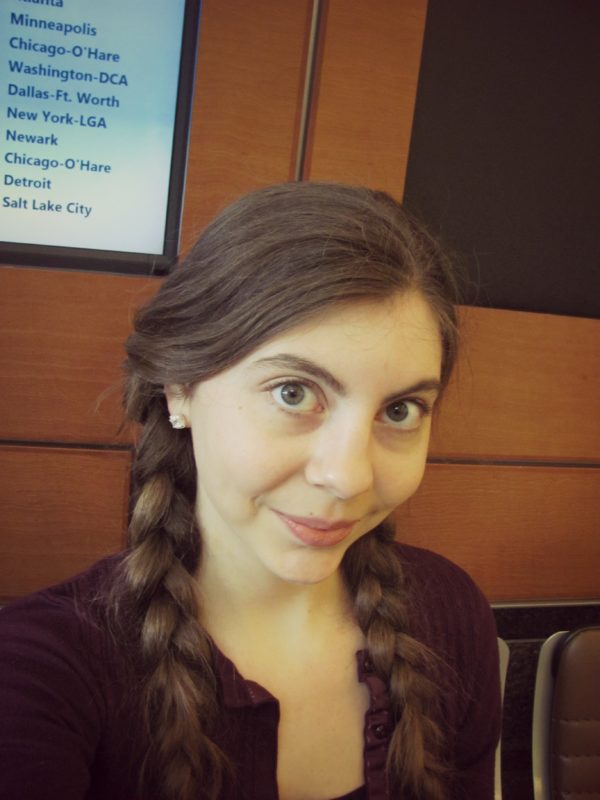 Here's the lunch in the Madison airport; Caesar salad with the best pesto aoli ever. I had amazing plans to take pictures of all my food at Paleof(x) – naturally this is the only food pic I took. #yesthatscheese #callthepaleopolice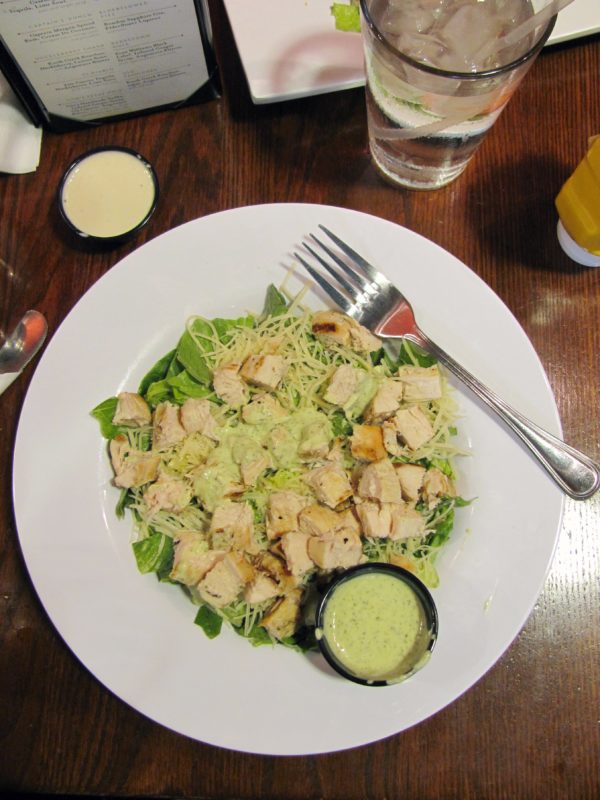 On the plane! My mom came too; and yes I know we basically look like twins.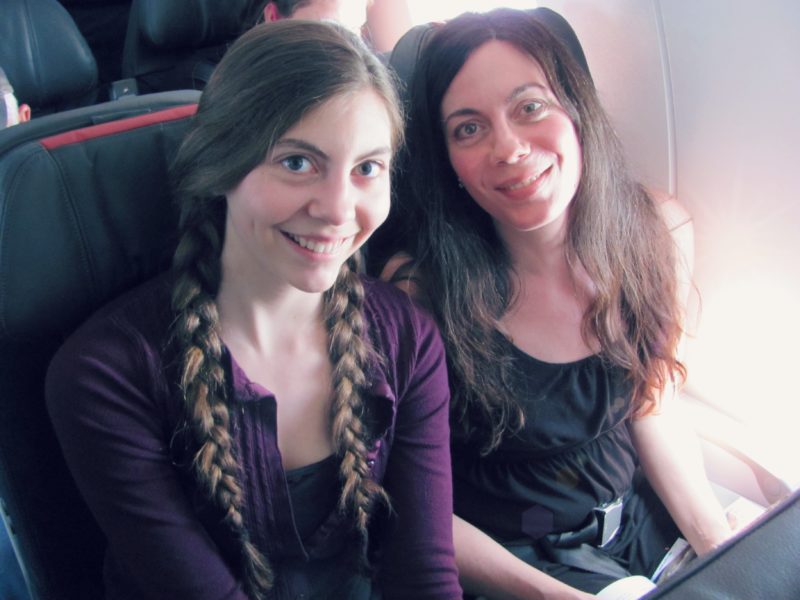 Austin skyline ✔️
On a side note, the storms that first night were crazy.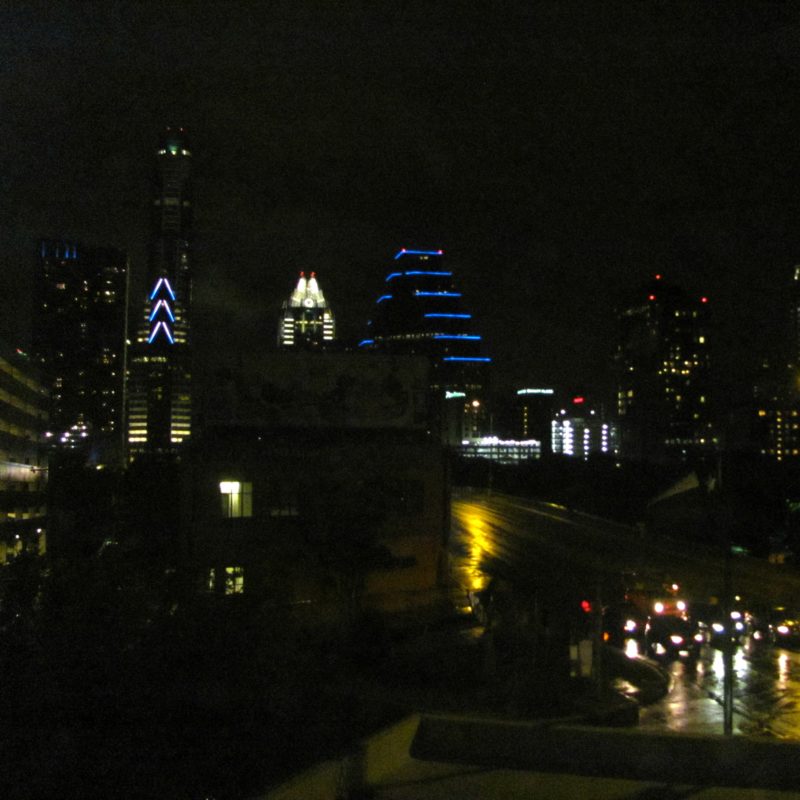 First day at Paleof(x): Met the amazing folks over at Paleo Pizza – their chicken pizza was bomb.
Speaking of food, I bought the Picnick Austin meal plan but pretty much only ate half the food because the floor was packed with a bazillion amazing paleo companies all giving out free samples!! The amount of paleo companies blows my mind; I remember when Caveman Cookies were the only grain-free product on the market. Goes to show how far this movement has come.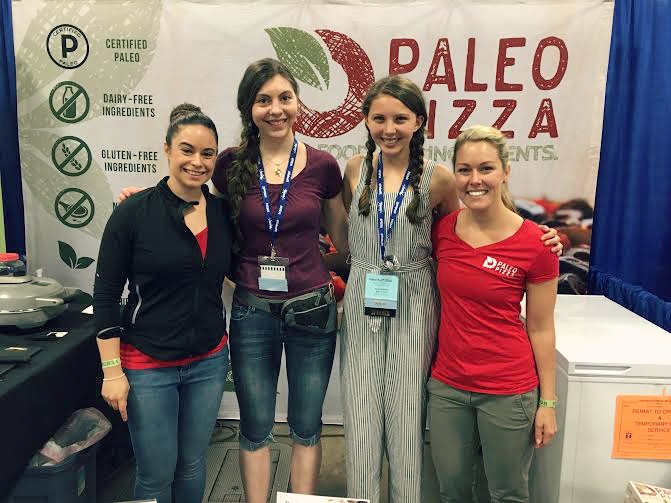 Met the amazing people over at Eating Evolved; I definitely ate more than my share of coconut butter cups samples.
Finally got to meet Sadie from Otto's Naturals! The folks at Otto's are the best; amazing product and so passionate about what they do. And their chocolate chip cookies were on point 😉
Sarah Fragoso's Everyday Paleo was the book that got me started on paleo, which inspired my blog, and it was an honor to meet her. She is so kind and wonderful! I also got to meet Jason Seib and his wife Cheryl, and Mark Rogers, both of whom I really respect and have awesome websites/podcasts, the AltShift podcast and Simply Human Lifestyle.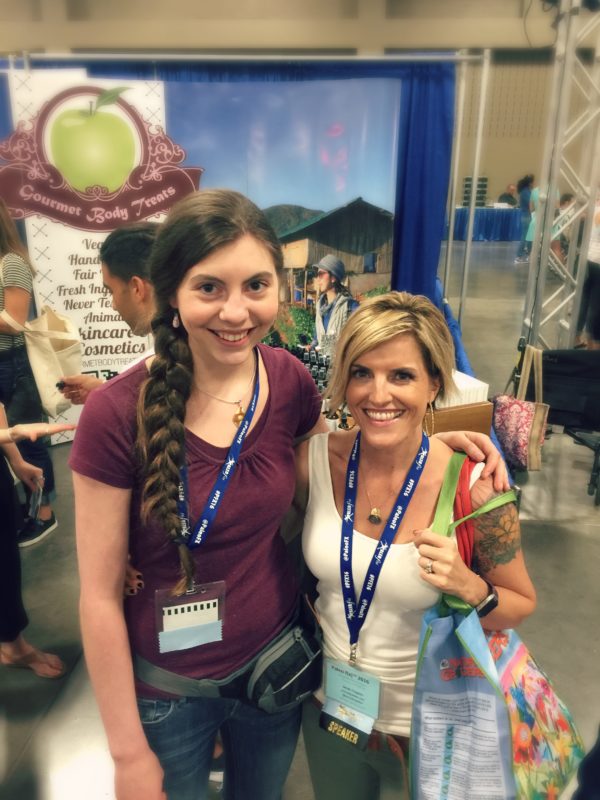 Meeting Diane Sanfilippo  was so awesome; I've listened to her all her podcasts and Practical Paleo is the paleo book I recommend to everybody! She was so nice and funny!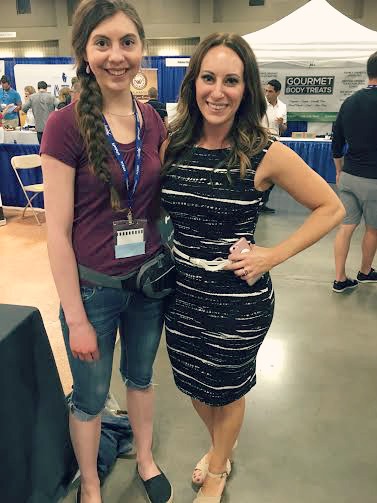 Such an honor to meet Emily Schromm! A couple days before the event she made and shared my Paleo Pop Tart recipe on her Instagram so it was so cool to meet her; she's awesome!!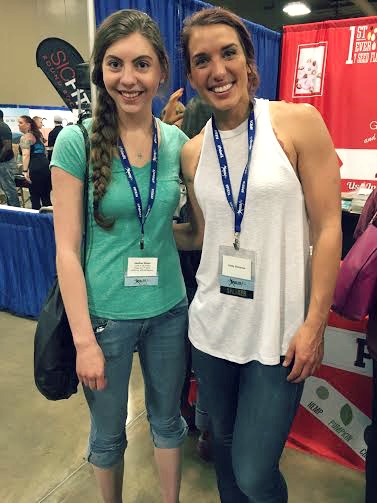 Jimmy Moore is basically the nicest guy ever and I love all his podcasts! I was on his podcast with The Foodie Teen quite awhile ago; Sadie Radinsky's (Goodies Against the Grain) mother took this photo. Photobombing is my awesome friend Michelle of Thriving on Paleo.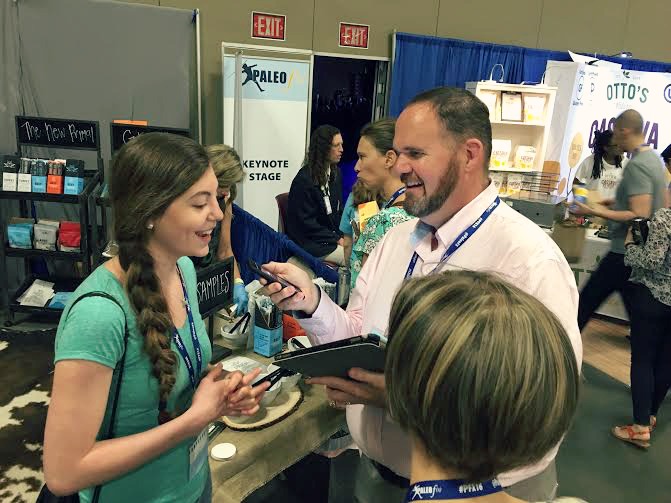 It was so cool to hang out at Paleof(x) with my fellow teen blogger friend, Sadie of Goodies Against the Grain! Her mother was kind enough to drive us to Picnik Austin. We both had an iced Mayan Mocha and a blondie. I'd heard so many good things about this place and it still exceeded every expectation. They have paleo coffee, coffee drinks, muffins, blondies, and even lasagna and wraps! (on a side note; dozens of people thought Sadie and I were sisters; we're not but I was flattered to be thought to be related to the beautiful Sadie and her mother!)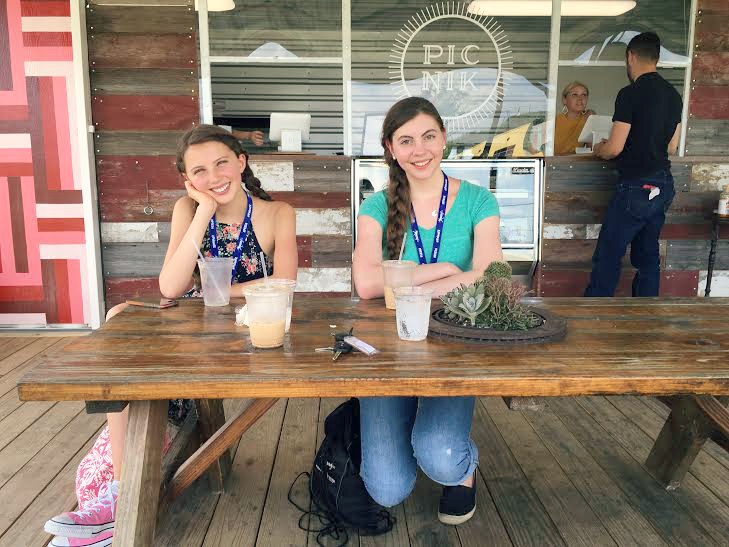 Meeting Mary the Paleo Chef! She's awesome; and totally want her hair.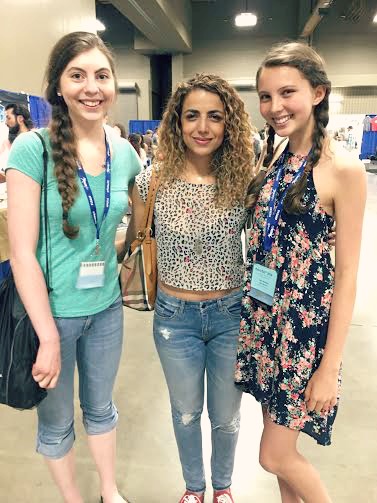 This picture was taken at the charity barbecue at the end of the second day. The food was delicious; ribs; brisket; sausage, and two kinds of veggies. We learned a lot about two amazing causes, the Farm to Comsumer Legal Defense Fund and Urban Roots.
After I grabbed my food I was filling up a cup with ice water and it almost spilled; behind me I heard a voice saying 'oh no; that was close' and I turned around and it was Sarah Ballantyne, The Paleo Mom! She was super nice and it was so cool and an honor to meet her!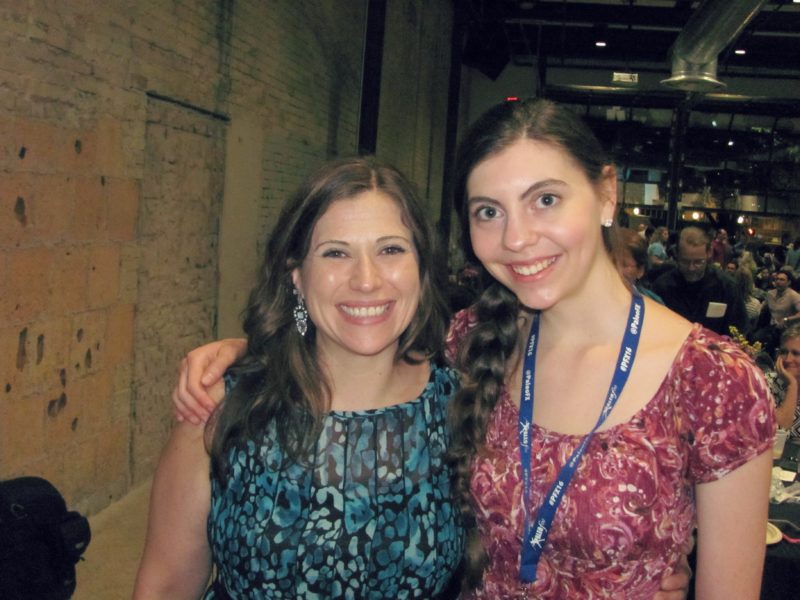 Meeting the super sweet Charissa of No Cook Paleo!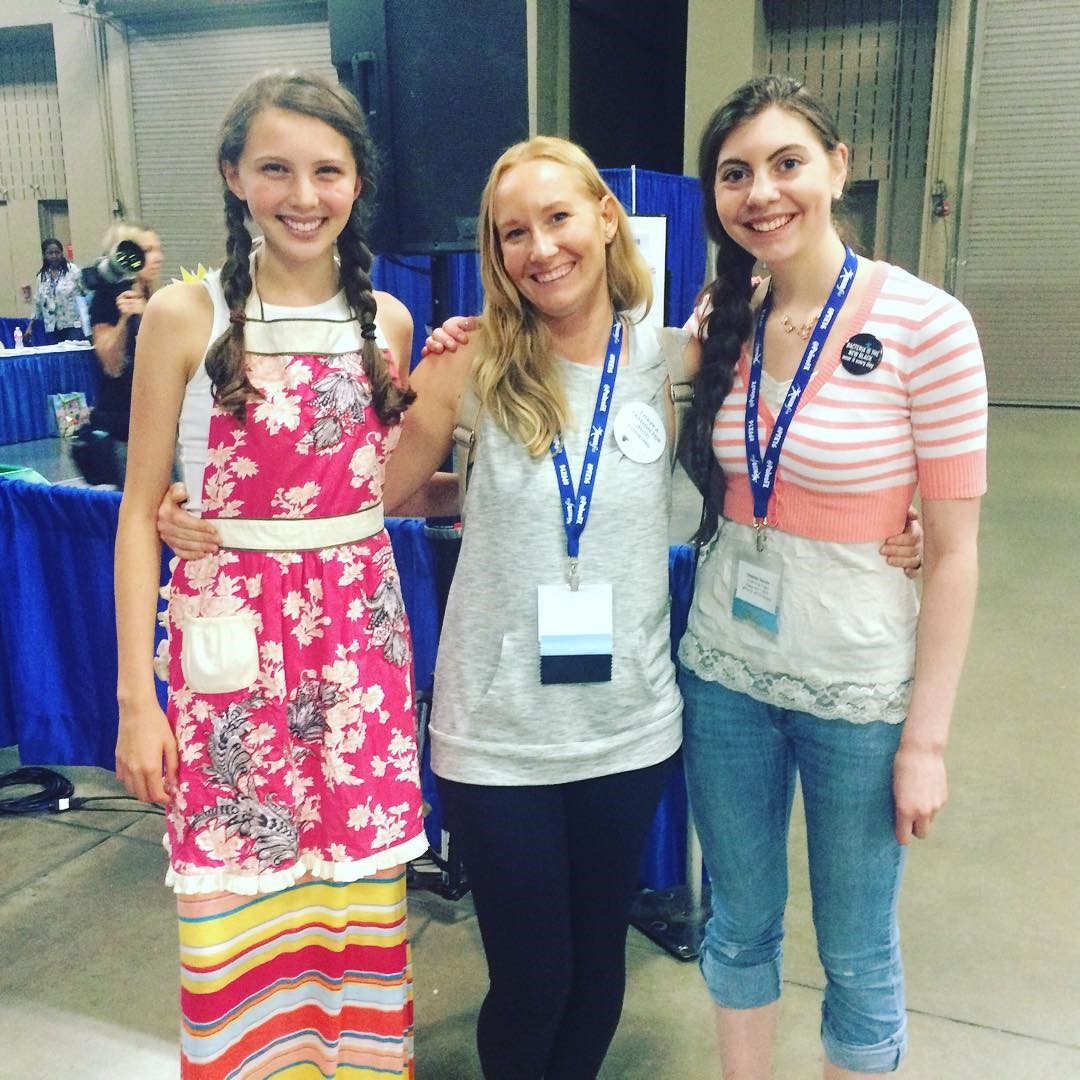 At Paleof(x) you see cavemen, cavewomen, and dinosaurs.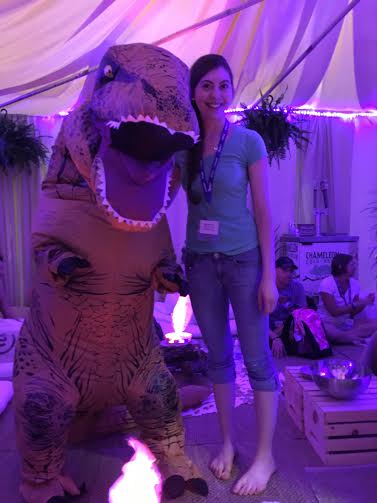 At the paleo photo booth with Sadie!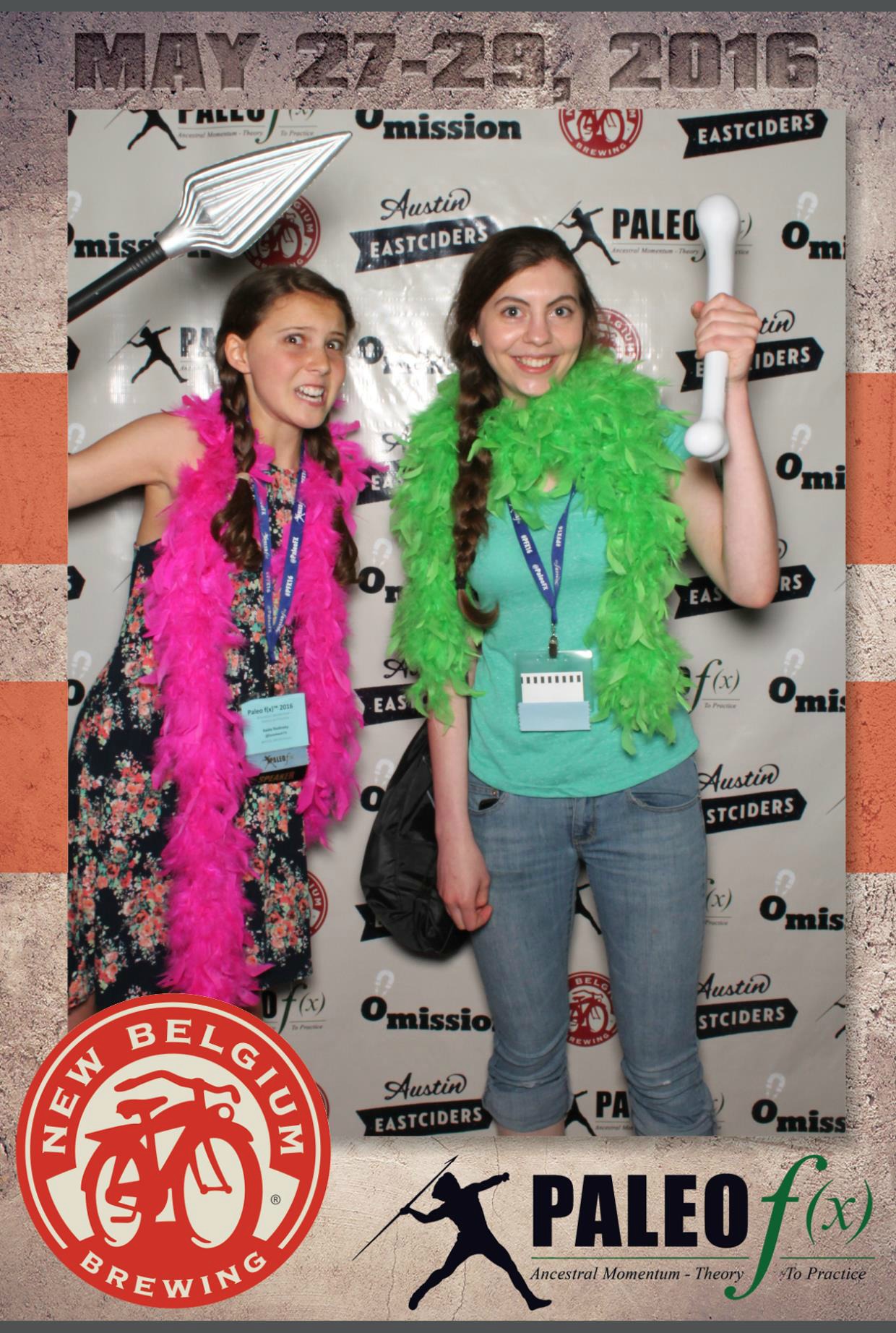 The face I'm making is lovely in the below picture; lol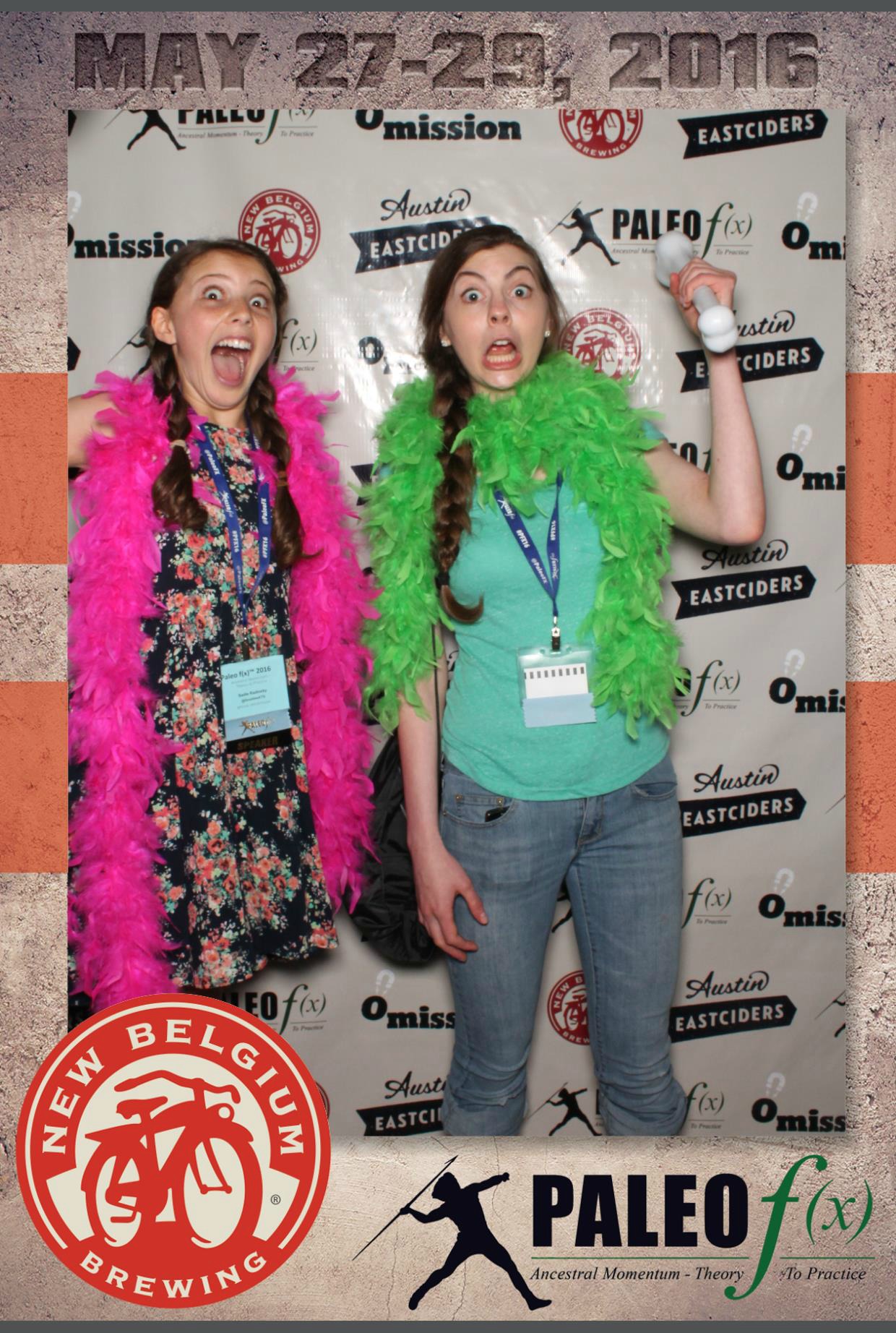 Meeting Mark; the guy who needs no introduction. He's awesome!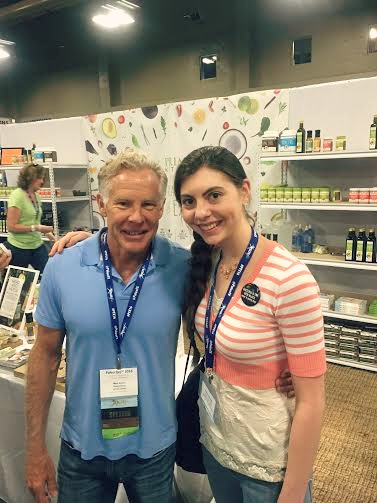 Sadie and I did a FB live video at the event; and Sadie got recognized in the video!

People keep asking my what my favorite things were about this event but it's so hard for me to choose! I'm going to try for you guys though:
Favorite talk: Ask the Paleo Experts Panel
Favorite moments: Meeting everybody I've been following, getting recognized!
Favorite Products: Otto's Cassava Flour, anything involving chocolate
Top 3 Takeaways:
I should probably invest in an iphone; most of these pictures were taken on others' phones.
Paleo is about HEALTH.
Paleo is an amazing community!
Now if you'll excuse me, I'm off to sleep for a week.