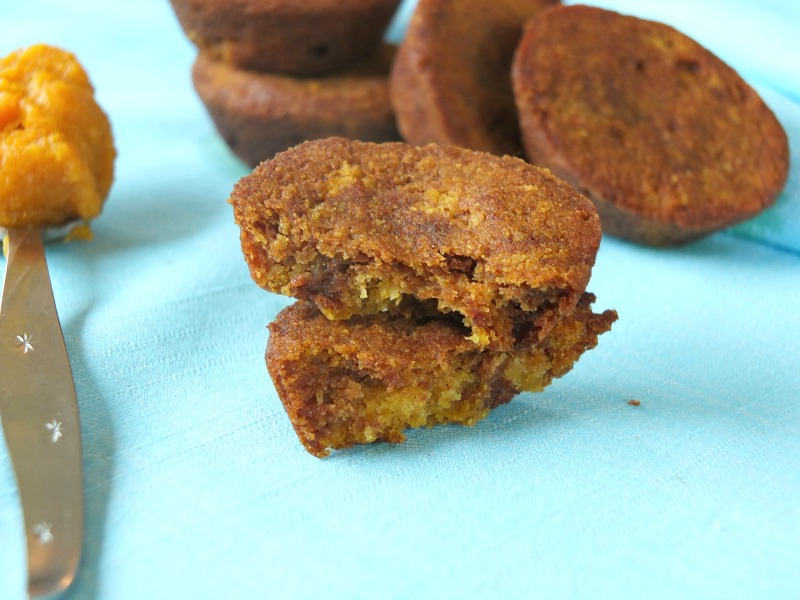 It's October. Which means one thing. PUMPKIN EVERYTHING!!
I mean I'm sure October means other things too. But right now it just means pumpkin, because it's my blog and I make the rules.
Ok now that that's established, let's talk about these pumpkin muffins shall we?
That's a rhetorical question. We're talking about pumpkin muffins whether you like it or not.
Because it's taken me many, many tries throughout my life to make the perfect eggless pumpkin muffin. But it was worth it because these are the perfect texture, plus so easy to throw together and bake.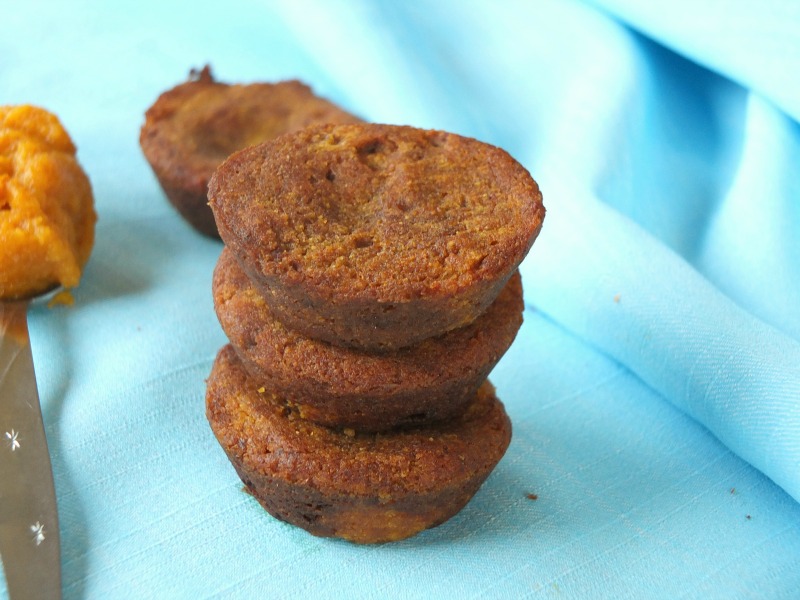 Enjoy this recipe and stay tuned for more pumpkin recipes coming soon!

Paleo Vegan Pumpkin Mini Muffins
Ingredients
1/3 cup pumpkin puree
3 tablespoons coconut oil, softened
2 tablespoons coconut sugar
2 teaspoon psyllium husk powder (not flakes)
1 teaspoon cinnamon
2 tablespoons coconut flour
1/2 teaspoon baking soda
Instructions
Preheat the oven to 350° F and grease a mini muffin pan.
In a mixing bowl, combine the pumpkin puree, coconut oil, coconut sugar, and psyllium; mix well.
Add the coconut flour and baking soda; mix well.
Divide between 6 mini muffin cups.
Bake for 25-30 minutes.
Cool and enjoy.