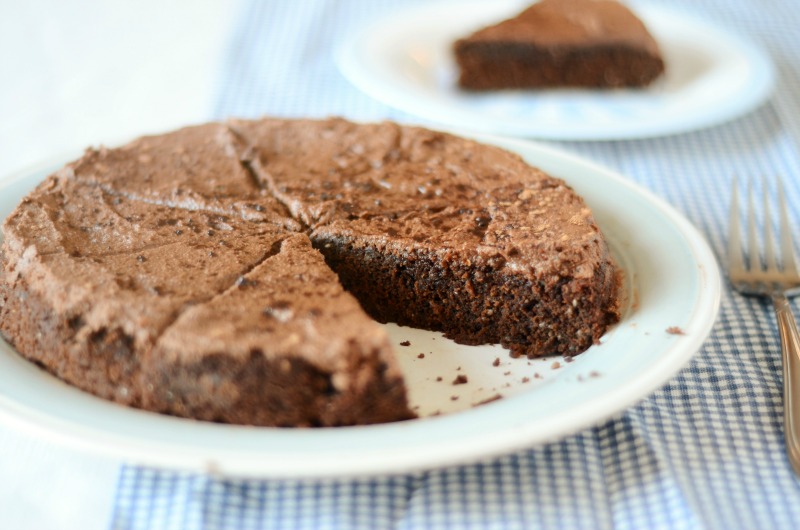 As I've mentioned before, February is the month of birthdays in our house.  We always have a big family birthday bash with cake and presents for everybody.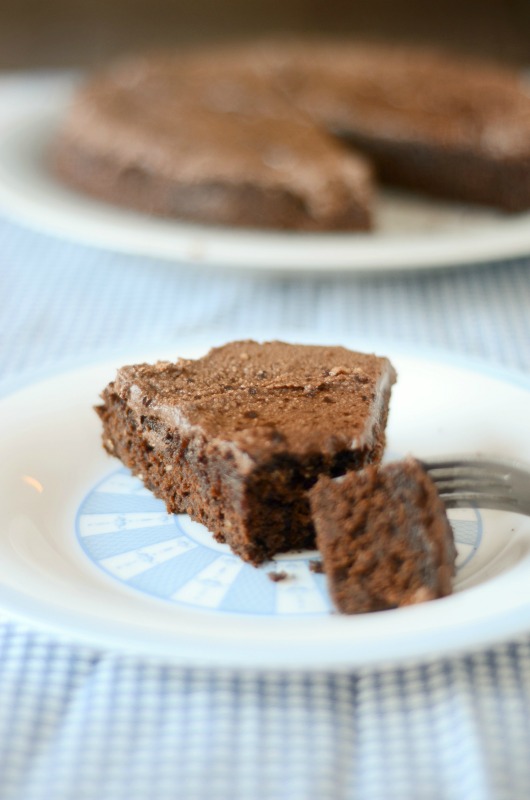 As the allergy-free cook of the family, I was put in charge of making the birthday cake.  No grains, eggs, or dairy are allowed in said birthday cake! I'll actually probably make a couple of cakes, one of them this recipe with chocolate ganache instead of frosting so that my coconut-intolerant sister can have birthday cake.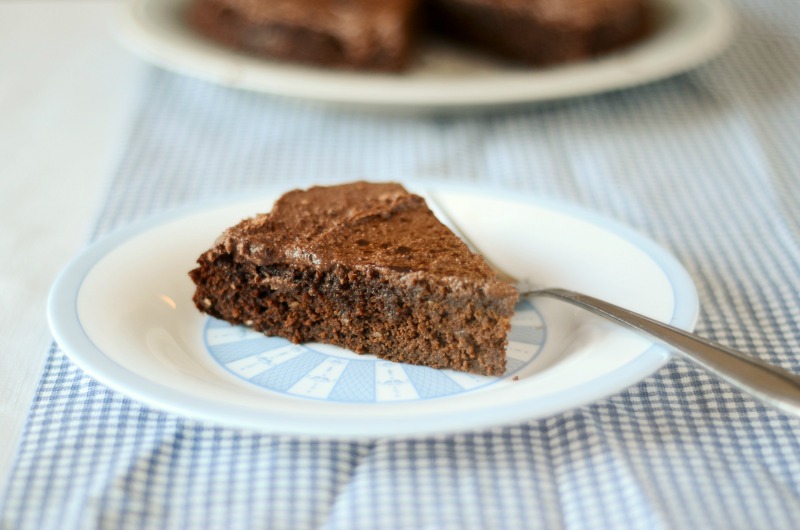 I was so happy with how this recipe turned out; moist, fudgy, and delicious! You'd never know it's free of eggs, grains, and dairy! You can also make this a nut-free cake by substituting coconut milk for the cashew milk.  If you use tigernut milk then the cake will be nut and coconut free!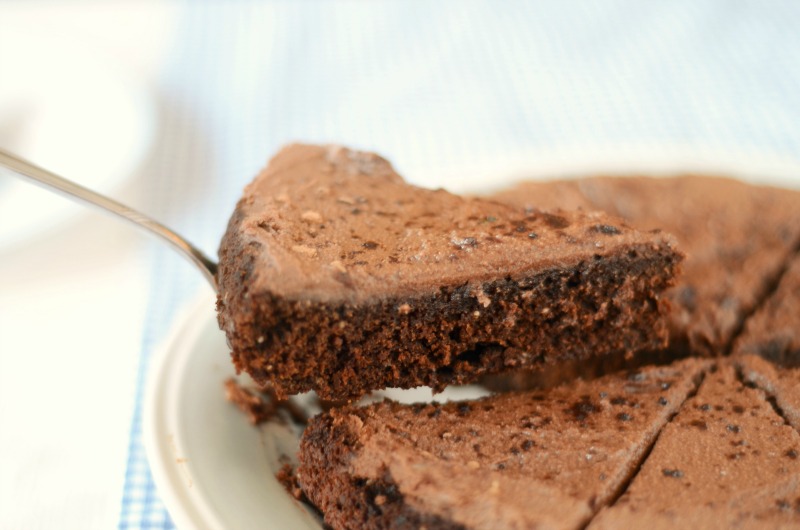 In this recipe I use three of my favorite flours for eggless baking: plantain flour, banana flour, and water chestnut flour.  I highly recommend stocking your pantry with these if you want to bake egg-free paleo goodies!

Paleo Vegan Chocolate Cake
Ingredients
Cake
Frosting
Instructions
Cake:
Preheat the oven to 350° F and grease a 9" cake pan.
In a mixing bowl, mix together the pumpkin, olive oil, cashew milk, honey, and chia seeds. Let sit a minute.
Add the cocoa, flours, salt, baking soda, and apple cider vinegar.
Mix well and transfer to the cake pan.
Bake for 30-35 minutes and cool completely.
Frosting:
In a small bowl, cream together the coconut oil, cashew milk, cocoa, maple syrup, and coconut flour.
Frost cake and dust with cocoa.
Notes
For a coconut-free cake, use cashew milk and try topping the cake with chocolate melted with a bit of olive oil to make a ganache, instead of the frosting.
Nutrition Information
Serving Size:
1/8 of recipe
Calories:
321
Fat:
22.6 g
Saturated fat:
10.7 g
Unsaturated fat:
11.9 g
Trans fat:
0 g
Carbohydrates:
31 g
Sugar:
17.3 g
Sodium:
322 mg
Fiber:
6.6 g
Protein:
4 g
Cholesterol:
0 mg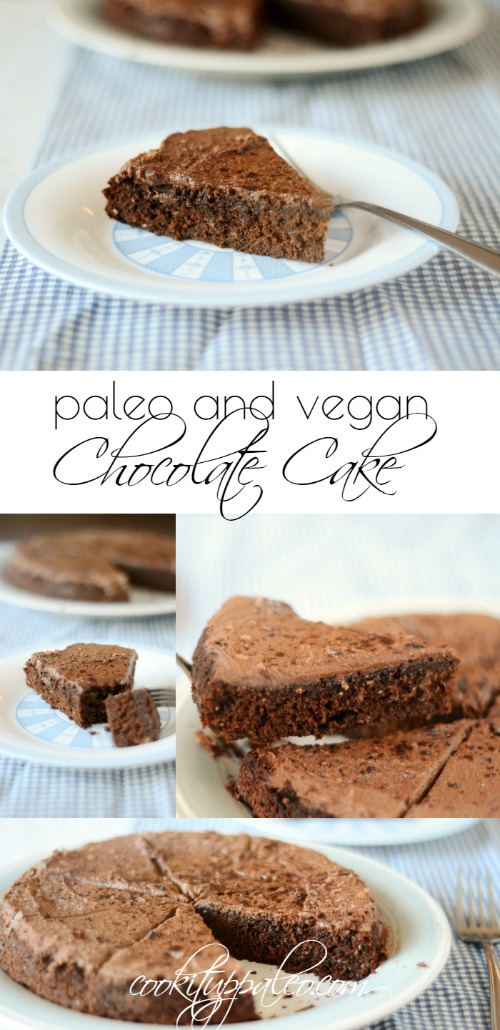 If you buy something through one of the links in my sidebars or posts, I may receive a small commission to support my blogging activities, at no extra cost to you. Thank you for your support.