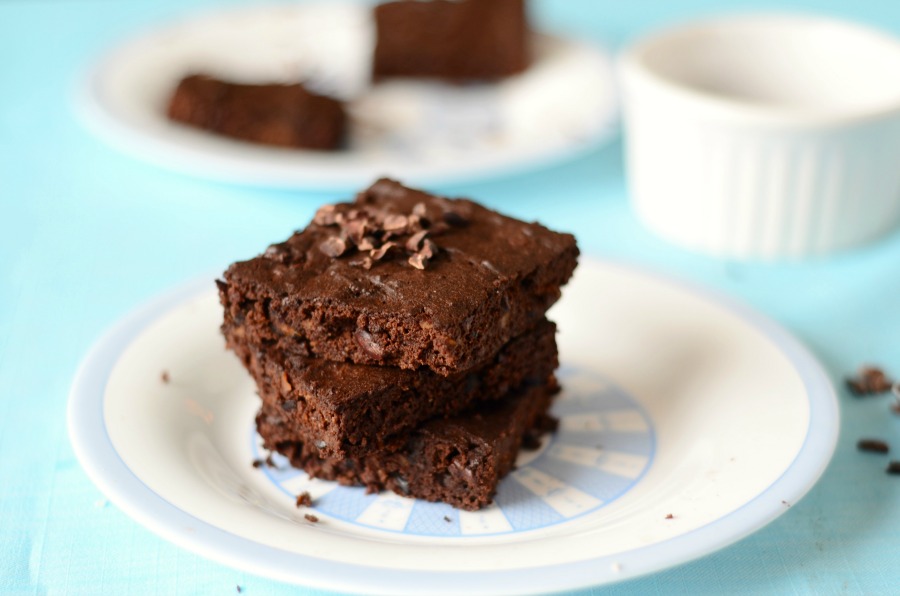 Well, today is my 19th birthday; it's been exactly 1 year since I became an adult.  I feel kind of old, but my parents just laugh at me when I say that 😛 😉
It's hard to believe that I started this blog fully 3 years ago; I remember I worked food service and blogged on the side; I would get excited if I got any more than about 60 hits a day.  Now recipe development is my job and I pinch myself every day to make sure it's real; like, Dude, I just got paid to make brownies.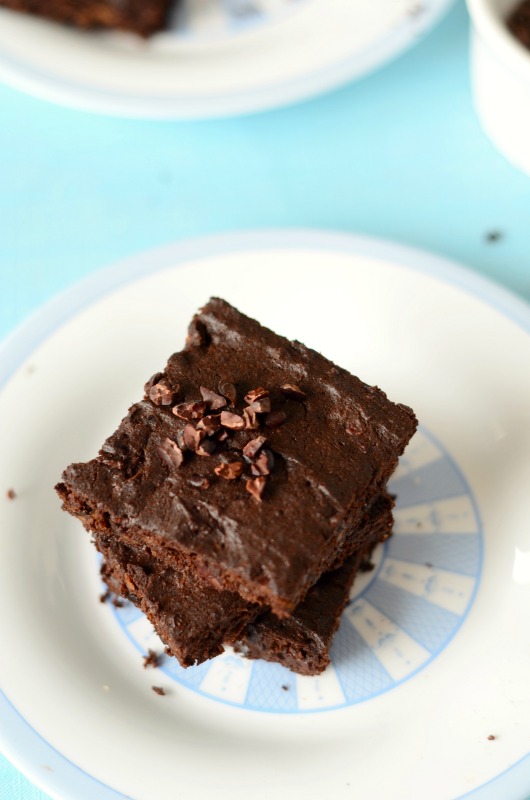 But anyway, it's my birthday and I want chocolate, darnit! More specifically, I want brownies.  Fudgy, chocolatey brownies.  But I don't want a lot of added sugar.  This recipe came to the rescue! (Well actually I came to the rescue because I made it; but that's semantics)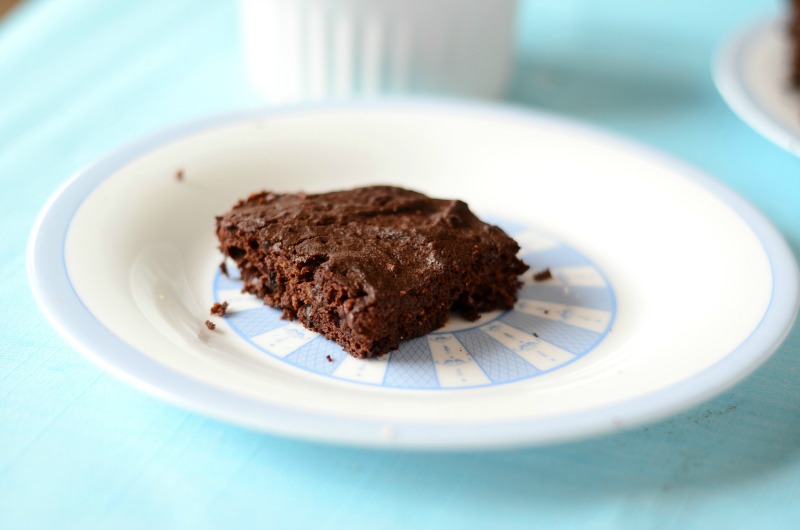 Now you'll have to excuse me while I eat brownies (it's my job) while taking quizzes to see which Psych character I am most like, because it's my birthday.  (So far I've gotten Juliet as the result of two of the quizzes and Karen as the result of one of them.  This can only be resolved by taking exactly 1 million more quizzes.  Birthdays are serious business.)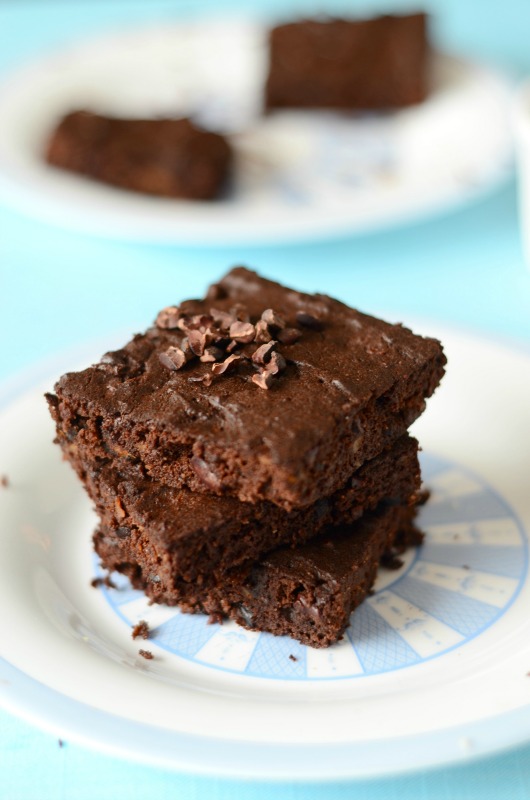 Paleo Sweet Potato Brownies
Recipe type:
Cookies/Bars
Instructions
Preheat the oven to 350° F and grease an 8"x8" glass baking dish with a little coconut oil.
Whisk the eggs with the coconut oil, sweet potato, coconut cream, and stevia.
Add the cocoa powder and nibs and mix well.
Add the coconut flour, salt, and baking soda. Mix well.
Transfer to prepared baking dish.
Bake for 20 minutes.
Cool, cut, and enjoy.
Nutrition Information
Serving Size:
1/9 of recipe
Calories:
201
Fat:
18.9 g
Saturated fat:
13.4 g
Unsaturated fat:
5.5 g
Trans fat:
0 g
Carbohydrates:
9.5 g
Sugar:
2.7 g
Sodium:
25 mg
Fiber:
2.8 g
Protein:
3.3 g
Cholesterol:
36 mg