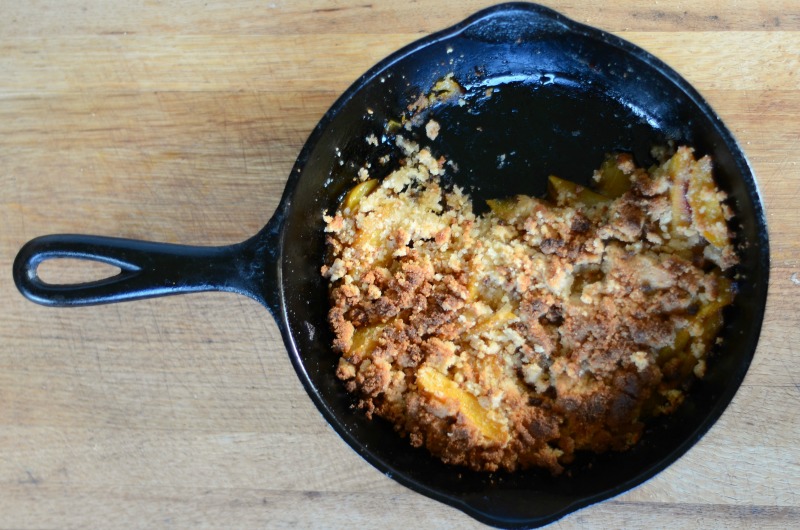 So it's confession time: When I see ripe and delicious fruit sitting on our counter, what do you think I see? A healthy paleo afternoon snack with a dollop of almond butter?  HAHA no. I see dessert. Not as in I'm so healthy I eat fruit as dessert, but I see the muffin or cake or crisp or doughnut or whatever that I know I can make with it. Good thing I lift weights and rock climb regularly because seriously I need to get it through my stubborn head that dessert is dessert whether it's made with wheat or with all my healthified flours.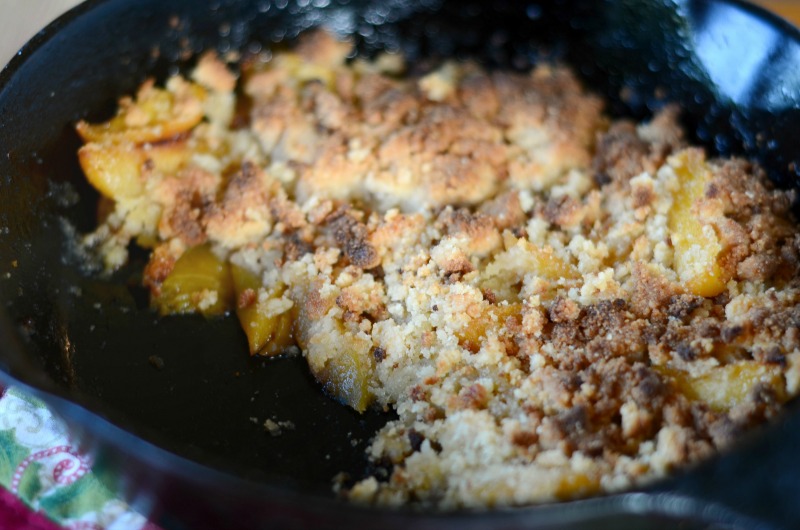 OK so now that I've confessed and I'm all vulnerable and hopefully you don't hate me, here's a dessert recipe! Seriously though I'm not sure if sweets get much easier than this. Caramelized peaches with a buttery almond flour, topping, pop in the oven. Dangerously easy, but so delicious, especially if you have a thing for caramelized peaches which I know you will once you try this recipe, otherwise I'm not sure can be friends. (just kidding; please be my friend, I need this)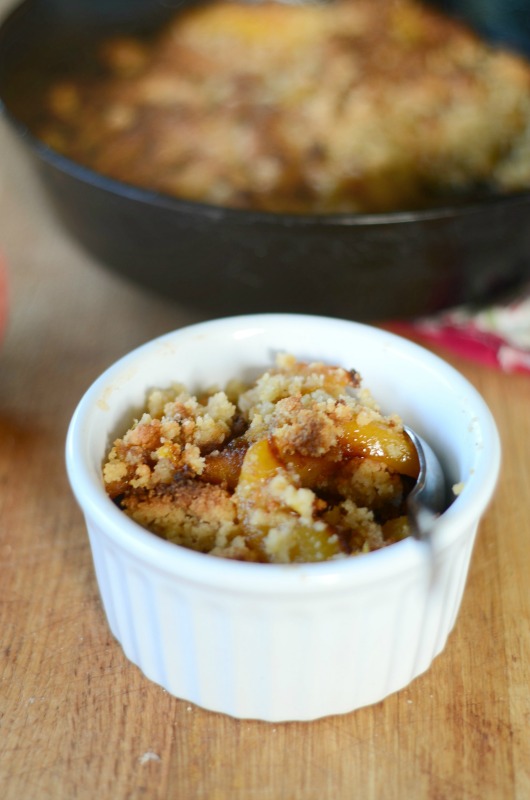 Another confession, I just realized that when I've had a ton of coffee and am writing about food, the run-on sentences that I put in my blog posts are fairly atrocious. Oh well, I guess I just need to fit in all the big words and stuff that I learned in homeschool (there's a stereotype for you; but seriously big words are my jam).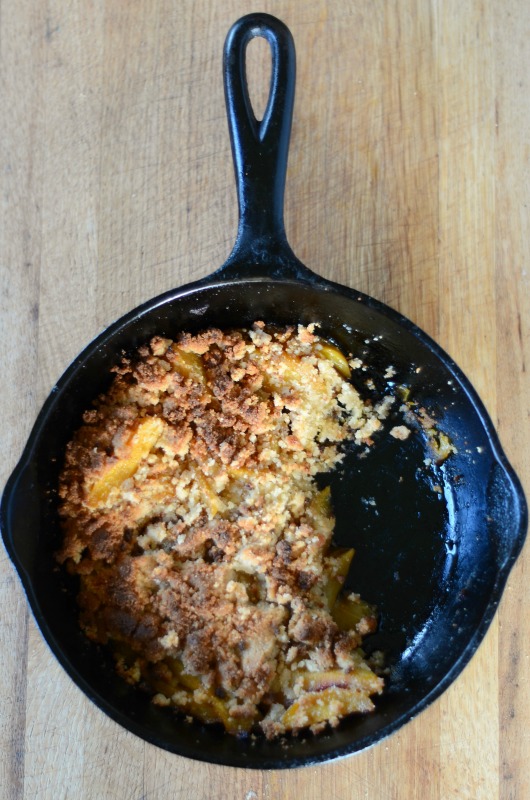 At this point in writing I'm not even sure what this post is about anymore or what my end goal for it was, so here's a peach crisp recipe and have a good week!

Paleo Skillet Peach Crisp
Recipe type:
Fruit Desserts
Ingredients
Filling:
Topping
Instructions
Filling:
Heat up a small cast iron skillet over medium heat and preheat 425° F.
Melt the coconut oil in skillet and add the maple syrup.
Add the peaches and saute until they start to caramelize.
Topping:
Meanwhile, combine all the topping ingredients in a mixing bowl and mix well.
Crumble over the peaches in the skillet.
Transfer to oven and bake for about 20 minutes.