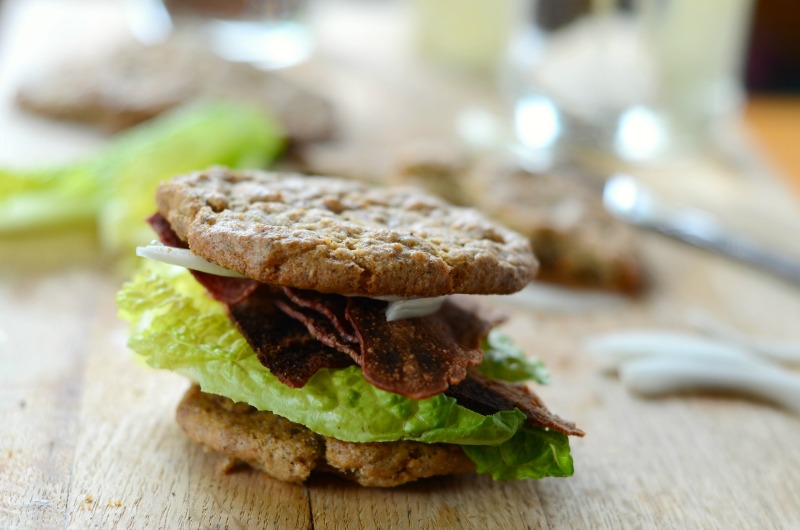 The day after I got back from Paleo f(x) my dad grilled delicious beef burgers and we ate them with lettuce leaves as usual. But while we were eating Dad made a comment that he missed burger buns; and that was all I needed to get the wheels of my brain turning.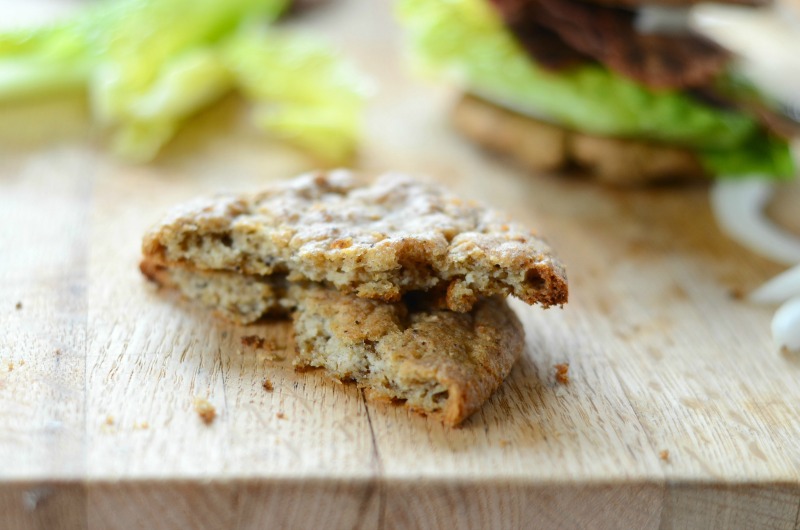 I was super excited to try out the 7 seed flour from Guiltless Superfoods that I had got at Paleo f(x) and I suspected the the high flax and chia content of the flour would make great egg-free breads.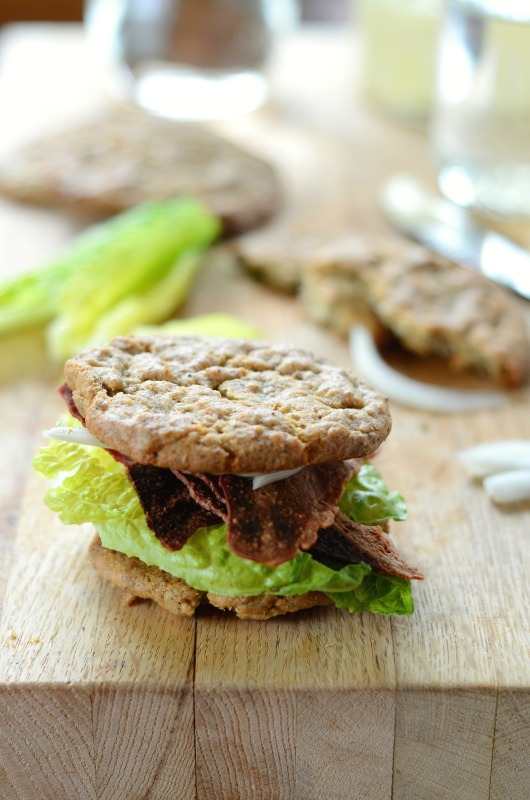 I was right! These are super easy to make, moist and delicious, and bit a crisp on the outside. Low in carbs and packed with fiber, Guiltless Superfoods flour seems to be a great almond flour substitute for nut-free folks.

Paleo Sandwich Thins
Instructions
Preheat the oven to 350° F and grease a baking sheet.
In a mixing bowl, combine the coconut milk, olive oil, maple syrup, and vinegar; mix well.
Add the flours, baking soda, and salt; mix well.
Let sit a couple minutes to thicken.
Drop by 1/4 cupfuls onto the baking sheet into 6 mounds.
Bake for 35-40 minutes, or until browned.
Let cool (they'll have better texture) and enjoy!
Notes
5 g net carbs per bun
Nutrition Information
Serving Size:
1/6 of recipe
Calories:
246
Fat:
22.9 g
Saturated fat:
10.6 g
Unsaturated fat:
12.3 g
Trans fat:
0 g
Carbohydrates:
9.8 g
Sugar:
3.7 g
Sodium:
184 mg
Fiber:
4.8 g
Protein:
3.6 g
Cholesterol:
0 mg