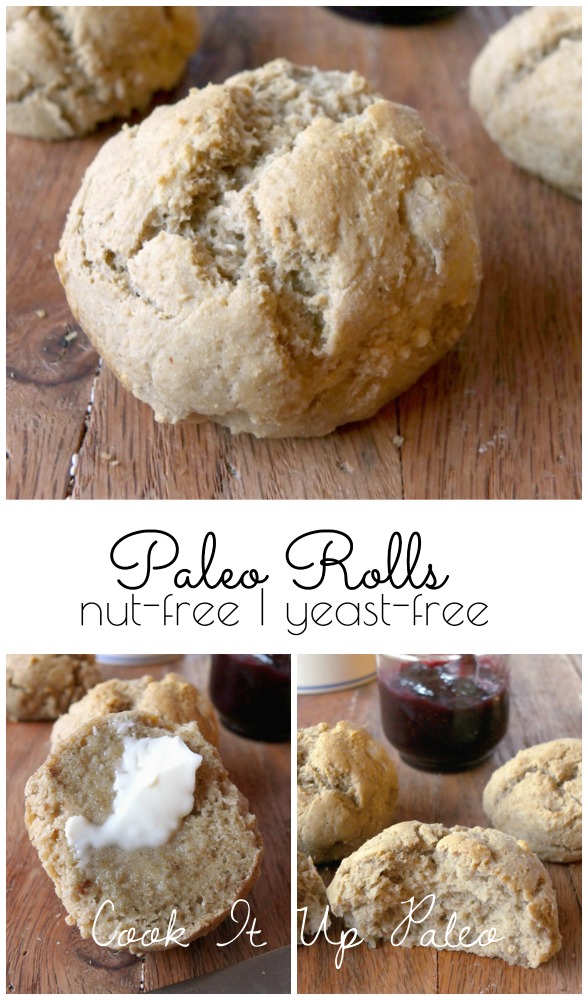 A good roll is definitely a must in our house when the holidays roll around.  Before paleo, we would all eat Grandma's delicious homemade whole wheat rolls, and before I was diagnosed with celiac, I definitely still cheated on Thanksgiving and ate one slathered with butter.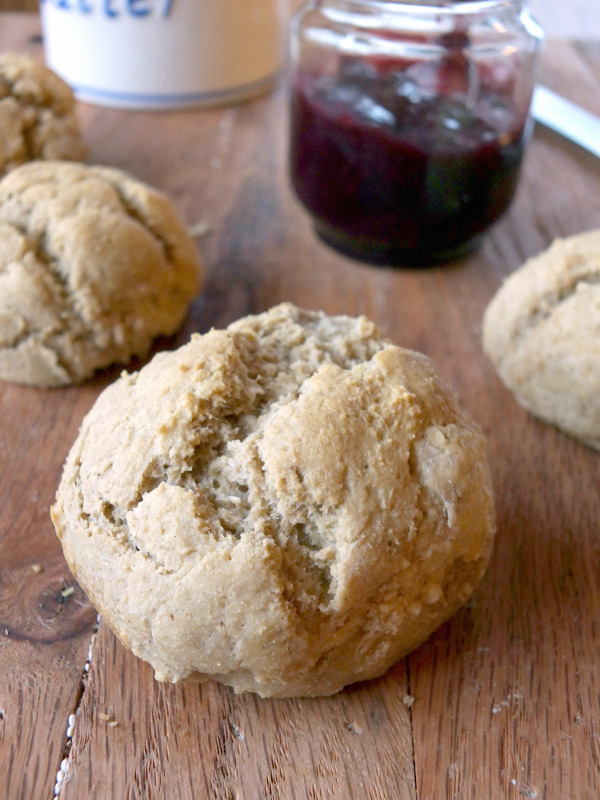 I'm now to the point where touching bread makes my hands itch and become red, so gluten rolls will never be an option for me.  I developed this recipe as a softer and lighter version of this recipe that I made last year:
They were good but these are so much better not only because they rise higher and are lighter and softer, but because they are yeast and coconut-free!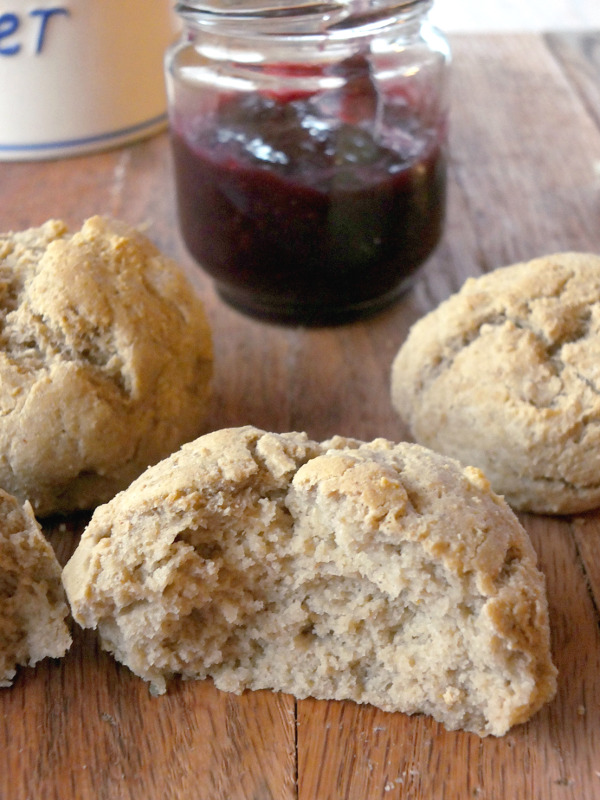 As soon as my mother bit into one of these rolls fresh from the oven, she proclaimed it the best paleo roll that she'd ever had! I humbly agree, and my little sister loved them too.  These come highly recommended from the entire family and this is what we'll be enjoying with our Thanksgiving turkey!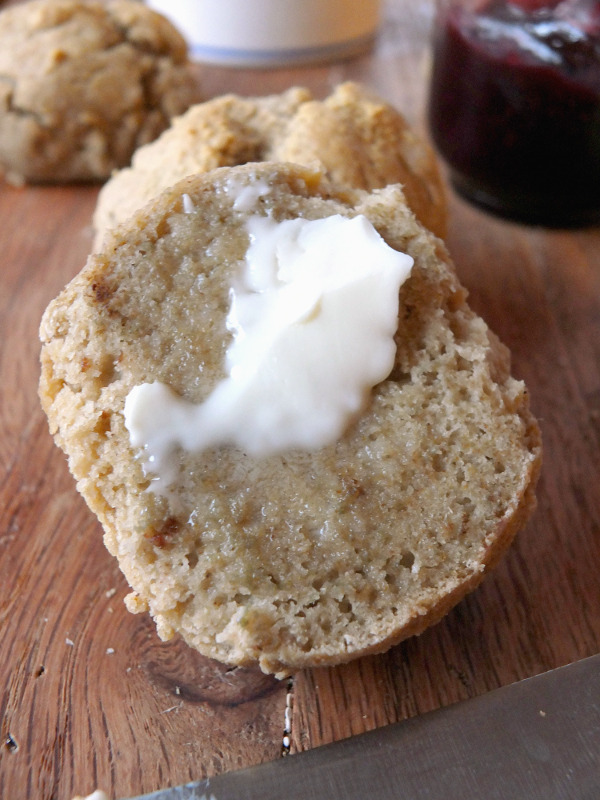 Pretty sure these would make LEGIT leftover turkey sandwiches too…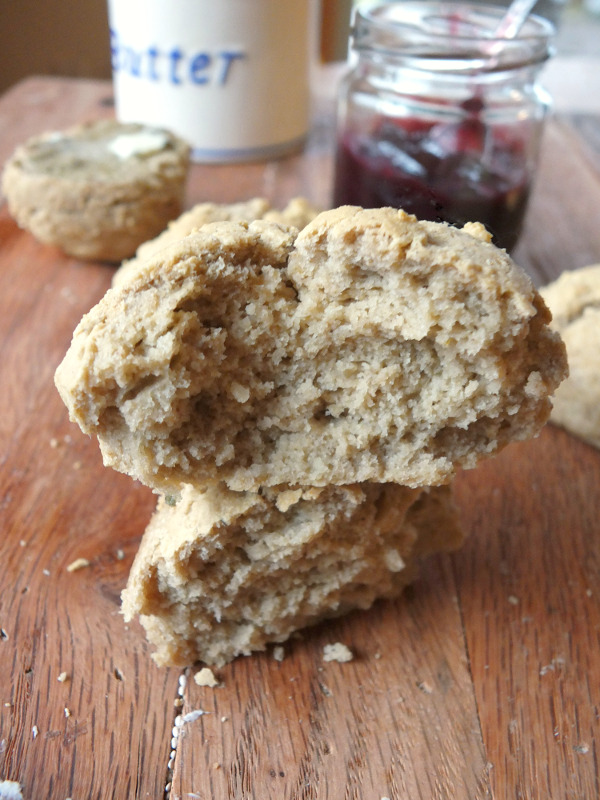 Paleo Rolls (Nut-free, Yeast-free, Coconut-free)
Instructions
Preheat oven to 375 degrees Fahrenheit and grease an 8"x8" glass baking dish with a bit of olive oil.
In a mixing bowl, whisk the eggs with the olive oil, maple syrup, and apple cider vinegar.
Add in the cassava flour, arrowroot starch, psyllium husk, salt and baking soda. Mix well. You can let and dough sit for a minute to thicken up if needed.
Form the dough into 6 balls and place fairly close together in a baking dish (it's nice if they touch when they bake to create an authentic "roll" shape).
Bake for 20 minutes, or until they pass the toothpick test.
Serve and enjoy!!
Notes
I have made these without the psyllium by using 1/2 cup of tapioca starch instead of the 1/3 cup or arrowroot.
Nutrition Information
Serving Size:
1/6 of recipe
Calories:
214
Fat:
11.6 g
Saturated fat:
2.1 g
Unsaturated fat:
9.5 g
Trans fat:
0 g
Carbohydrates:
24.7 g
Sugar:
2.2 g
Sodium:
419 mg
Fiber:
4.5 g
Protein:
4 g
Cholesterol:
109 mg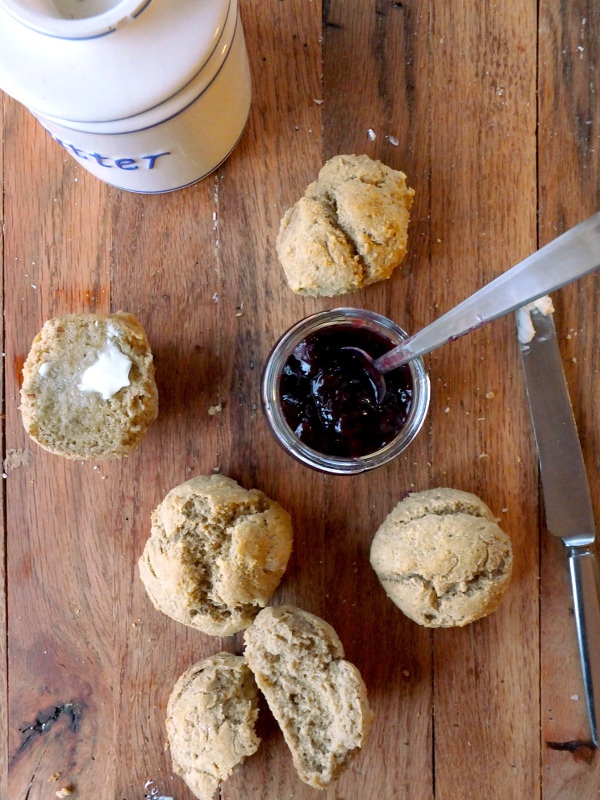 If you buy something through one of the links in my sidebars or posts, I may receive a small commission to support my blogging activities, at no extra cost to you. Thank you for your support.
Shared at Savoring Saturdays, Allergy-Free Wednesday