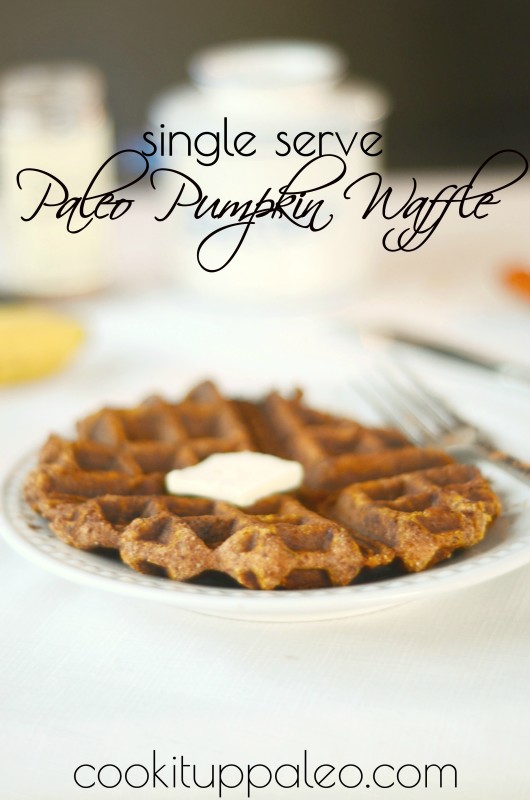 I had quite the time making this recipe.  The first test batch that I made I forgot to put any sort of oil in, so the waffles with quite dry.  And twice I accidentally dumped in Penzey's Galena Street Rub spice mix (which is very savory) instead of cinnamon! Needless to say, when I finally finished perfecting this recipe, I had used almost an entire can of pumpkin and we were clean out of eggs (and as a result, we had no eggs for breakfast this morning).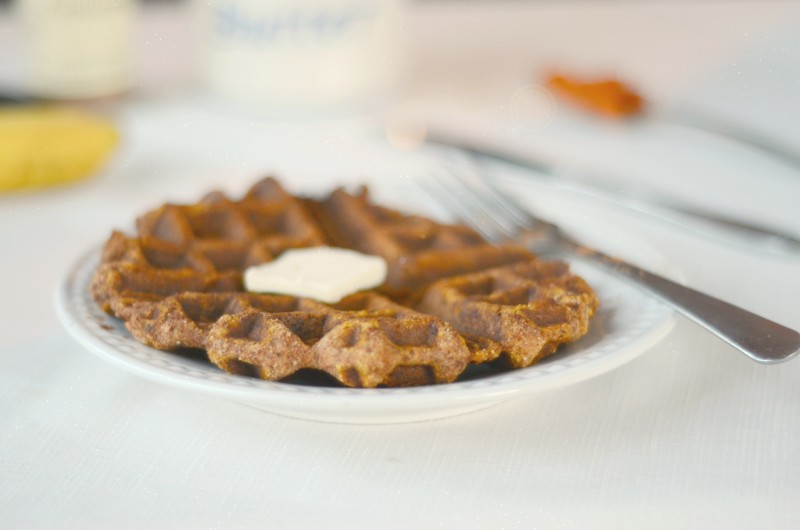 But it was entirely worth it because now I have a 5-minute, one-bowl, single serving waffle recipe that I will be making as soon as the egg shelf in our fridge gets restocked! This waffle is super-easy and super-fluffy.  I love it with a pat of butter and some extra sliced bananas!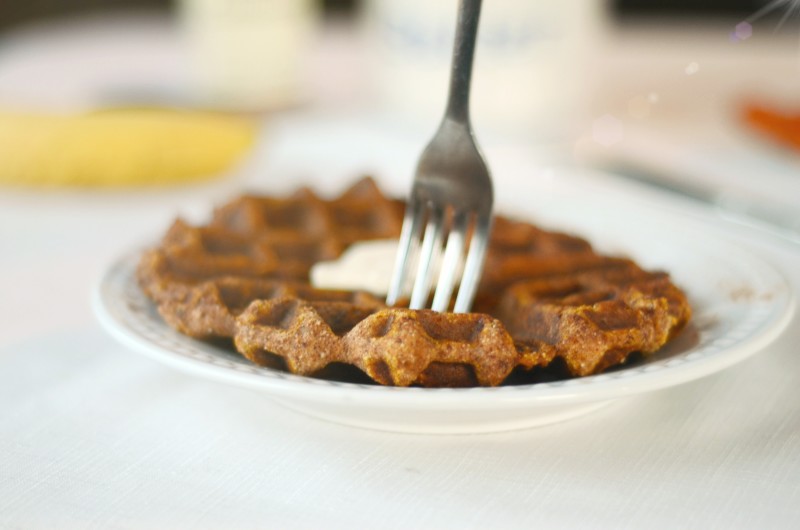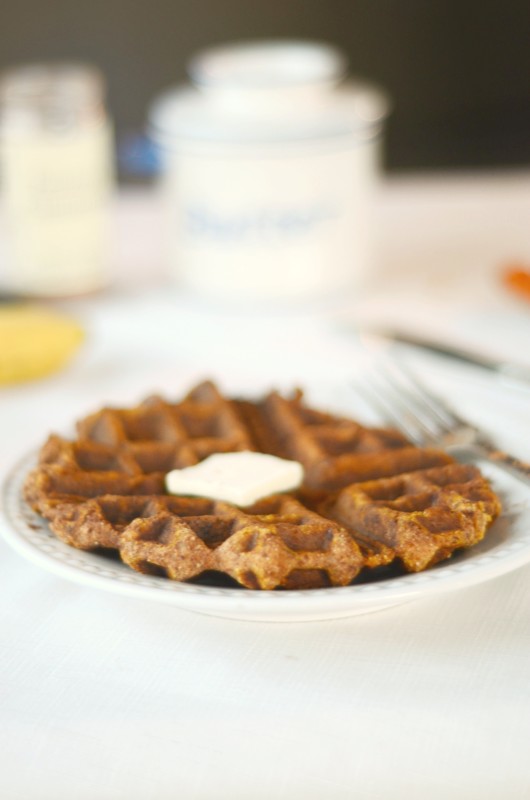 Paleo Pumpkin Waffles - single serve
Instructions
Mash the banana in a bowl and mix in the egg, pumpkin, butter, and vanilla.
Add the coconut flour, cinnamon, baking soda, and salt and mix well.
Plop in the middle of a preheated waffle iron and cook per manufacturer's instructions.
Nutrition Information
Serving Size:
1 recipe
Calories:
310
Fat:
18.3 g
Saturated fat:
10.8 g
Unsaturated fat:
7.5 g
Trans fat:
0 g
Carbohydrates:
29.5 g
Sugar:
10.5 g
Sodium:
961 mg
Fiber:
10.5 g
Protein:
9 g
Cholesterol:
194 mg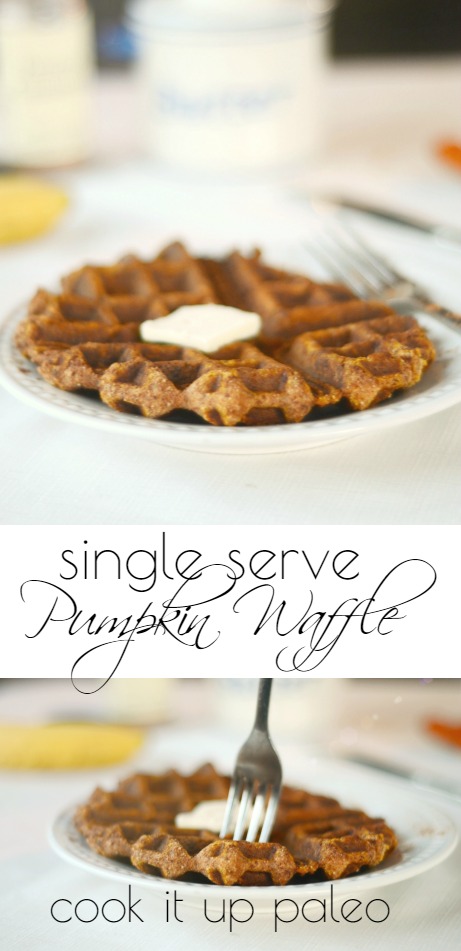 If you buy something through one of the links in my sidebars or posts, I may receive a small commission to support my blogging activities, at no extra cost to you. Thank you for your support.