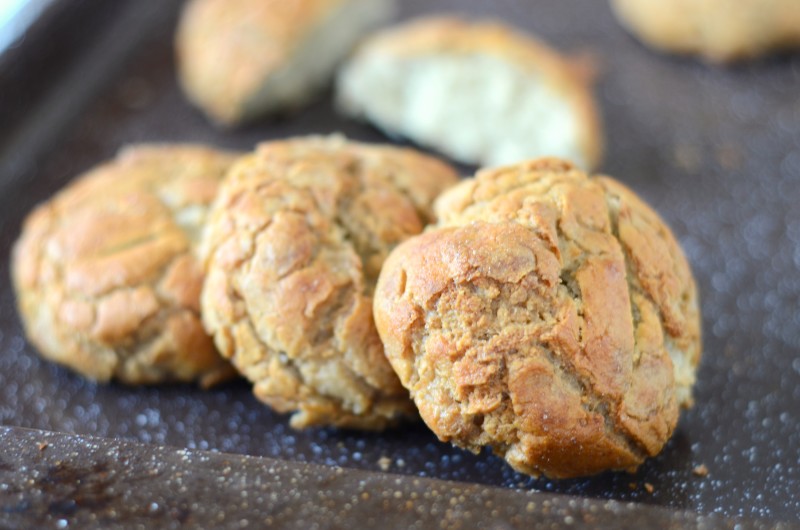 These rolls are a cross between my two most popular cassava flour recipes: French Bread and Paleo Soft Pretzels, and they capture the best of both worlds.  With these amazingly chewy rolls with the crispity-crunchy and salty crust, I can enjoy one of my favorite bread items, soft pretzels, and eat bread with butter! At the same time!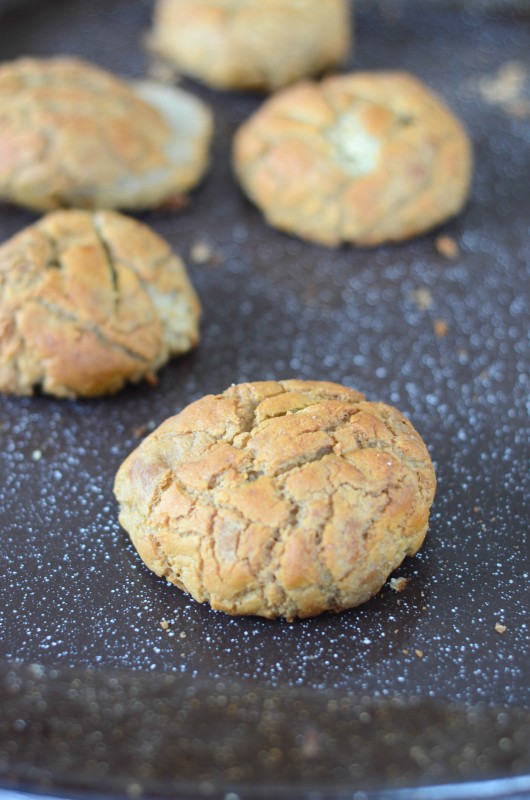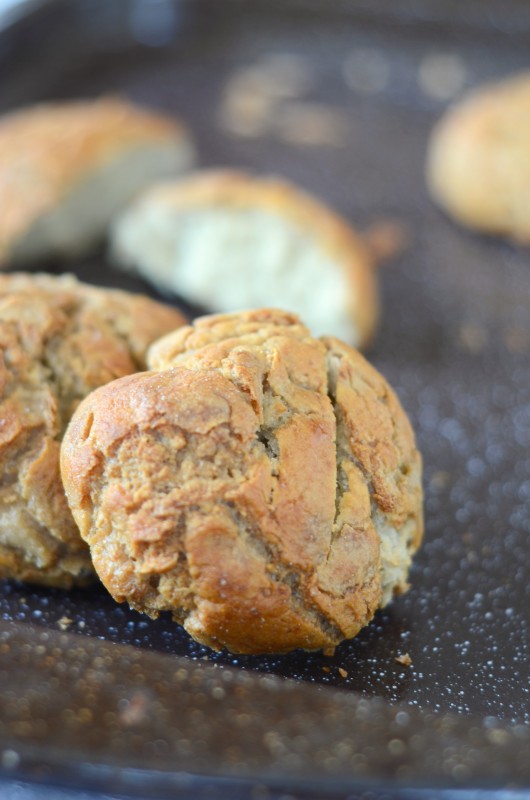 Seriously though, these pretzel rolls make any sandwich amazing.  The outside really does taste like a pretzel, and the inside is delightfully chewy.  You'd never be able to guess that these are free of grains, nuts, and coconut.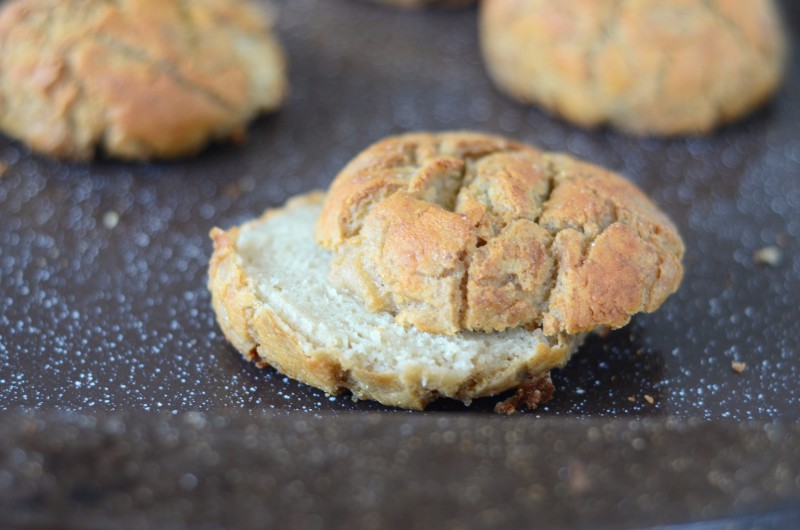 These pretzel rolls will rock your world; you have to make them!

Paleo Pretzel Rolls
Ingredients
Water bath:
1-2 quarts water
3-4 tablespoons baking soda
Instructions
In a mixing bowl, combine the water, maple syrup, olive oil, and yeast. Let sit for a minute.
Whisk in the egg whites and eggs.
Add the cassava flour and salt and mix well.
Knead a few times on a cassava-floured surface.
Divide into 6 balls and let rest in a warm place for 15-20 minutes.
Preheat oven to 350 degrees F.
In a saucepan, combine the water and baking soda. Bring to a simmer.
Drop each dough ball individually into the boiling water and let it cook for about a minute, turning every now and then for even cooking. Remove with a slotted spoon. Repeat until all dough balls have been simmered.
Place on a greased baking sheet. Slash the top of each roll a couple times with a bread knife and sprinkle with salt.
Bake for 20 minutes.
Turn up the oven to 400 degrees F and bake for another 5-10 minutes, or until nicely browned.