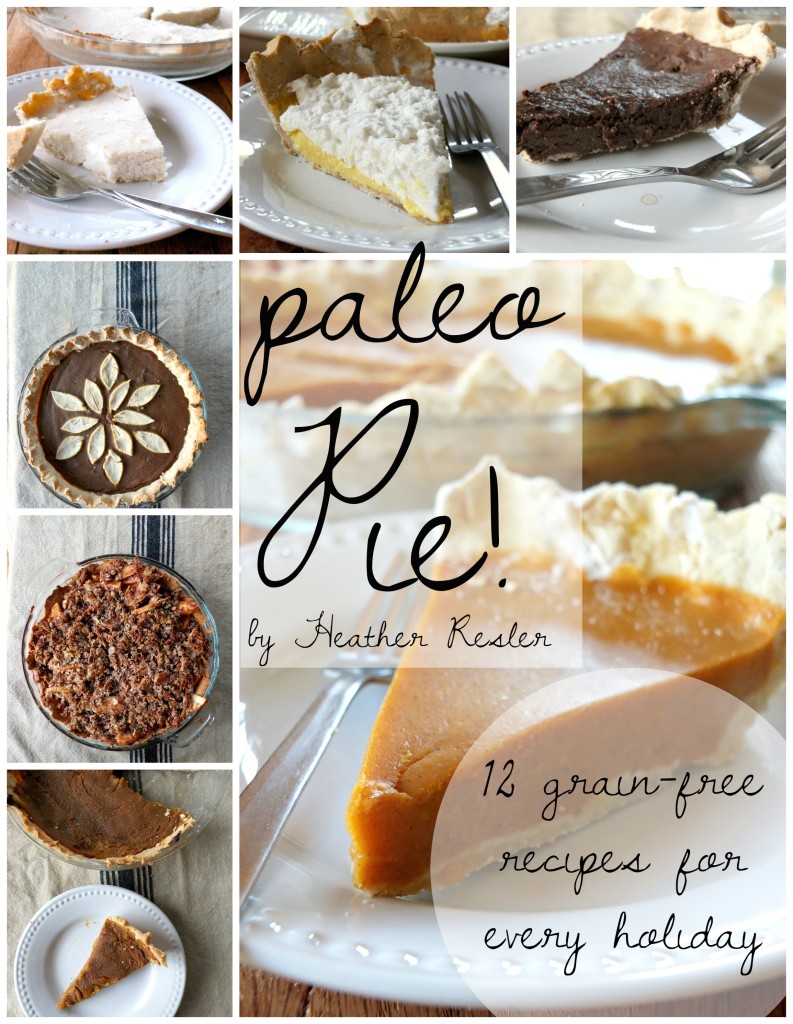 $4.00
Paleo Pie
What if you could make and eat allergy-free paleo pie that actually tastes good? Pies that have yummy, flaky crusts and sweet, delicious fillings that you can customize to your dietary needs?
I wrote Paleo Pie as the ebook that I wish we had when we first tried to cook paleo on the holidays.  There are three crust recipes to choose from depending on your dietary restrictions, and paleo-friendly recipes for every pie from pumpkin to lemon to apple.
You can customize almost all of the recipes to fit every dietary need.  We have people in our family who can't eat dairy, eggs, and of course gluten, and we're going to be able to eat real pie this year.
But most importantly, the recipes are amazingly delicious.  
I went through dozens and dozens of crust recipes to come up with the crusts that are in the ebook, and you better believe that I tested the fillings until they were on point.  We'll be cooking out of this ebook for all of our holiday pies from now on!