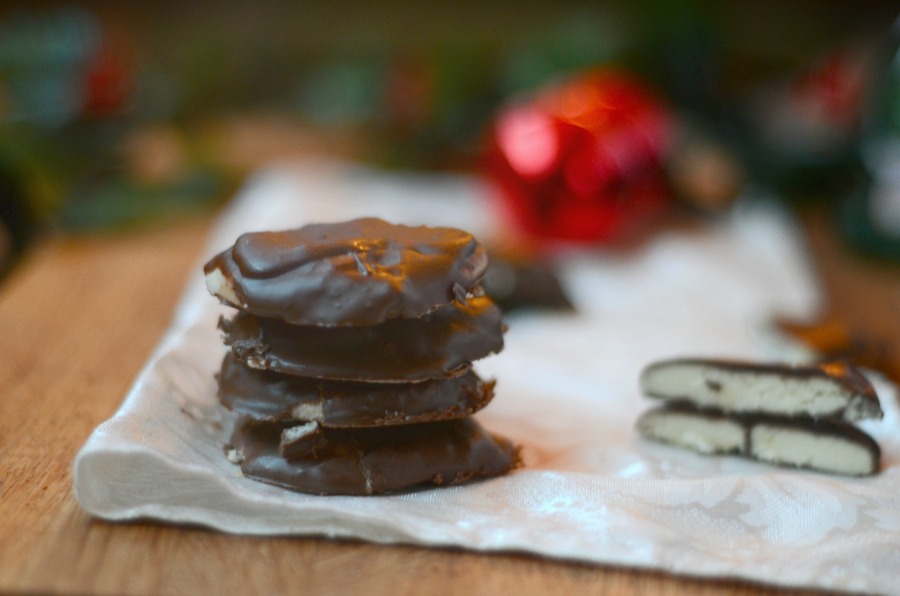 The cool taste of peppermint patties always brings back memories of being a little girl and grocery shopping with my mother. I've always been domestically inclined, and when I was only 4 or 5 I enjoyed "helping" my mother do the family grocery shopping each week. After the food for our family of five was completely collected, we'd often buy a York peppermint patty and split it in the car on the way home.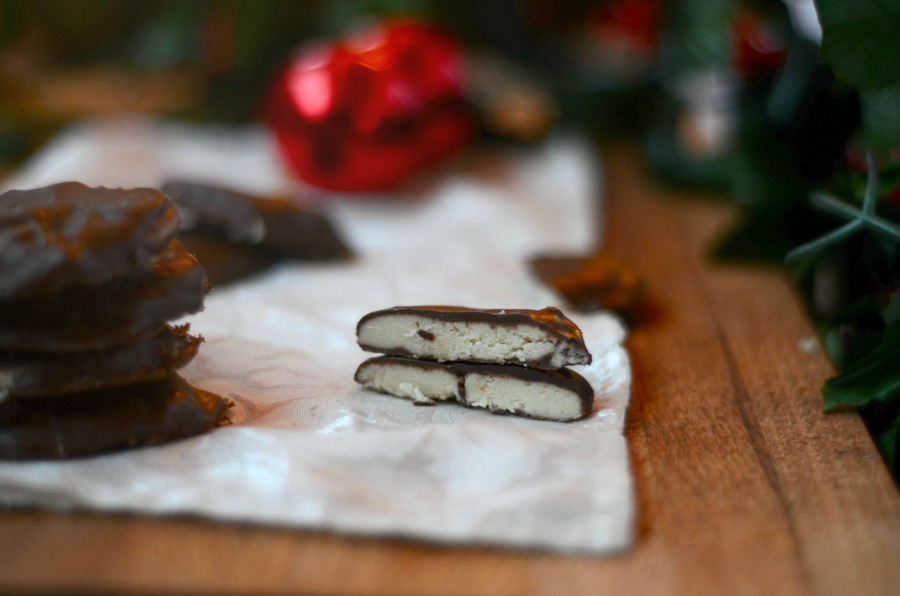 And so peppermint and chocolate, to me, tastes like evenings of shopping and spending time with my mom. The sugar content of peppermint patties is considerably too much for me these days, so I created with recipe with the goal of staying as true to my beloved York candies as possible, while keeping the sugar low and the healthy fats and proteins high.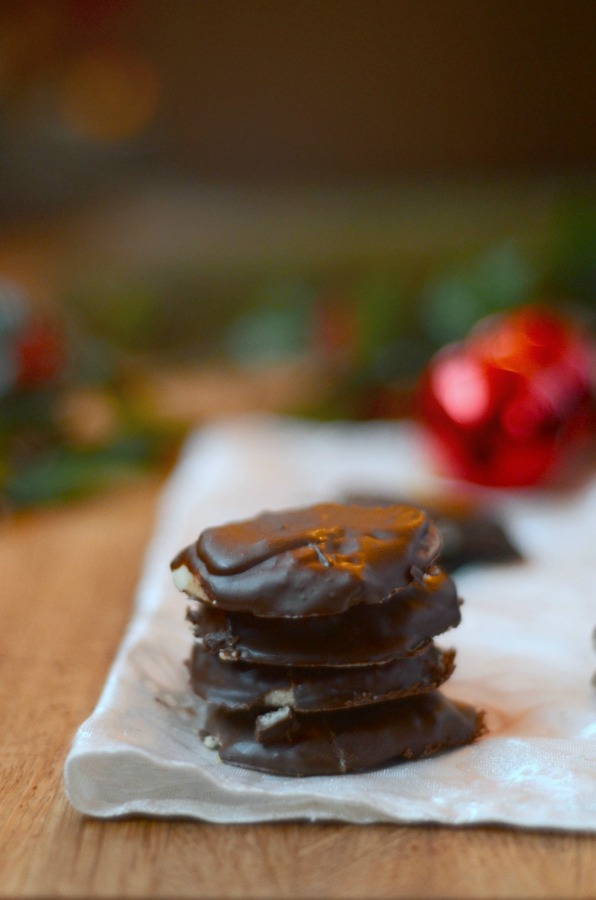 Needless to say, my mom and I ate most of these quite soon after I'd finished the recipe. They're so easy to make and I'm sure I'll be whipping up more batches throughout the holiday season.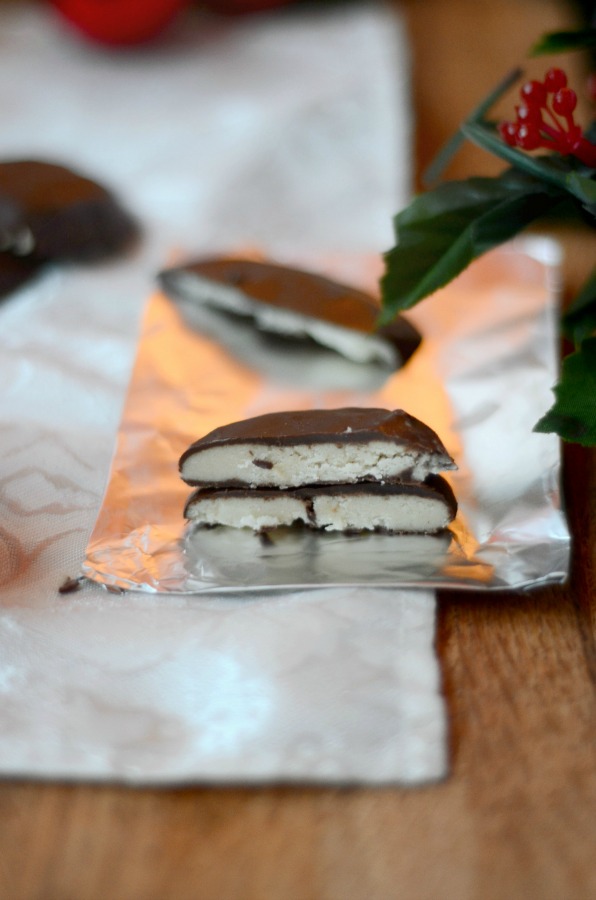 I hope that you get to spend lots of time with your loved ones this holiday season, remembering old treasured memories like I do, and making new ones as well. I also hope there are lots of delicious sweet treats involved!

Paleo Peppermint Patties with Collagen Protein
Ingredients
Filling:
Coating:
Instructions
Filling:
In a food processor, combine all filling ingredients and process until smooth and buttery.
Form into balls using tablespoonfuls of dough and place on a cookie sheet. Flatten out a bit into patty shapes.
Freeze until firm.
Coating:
In a small saucepan, heat and stir the chocolate chips and coconut oil just until melted.
Coat each peppermint patty in chocolate and place back on cookie sheet.
Freeze until set.
Store in an airtight container in the fridge or freezer
Nutrition Information
Serving Size:
1/12 of recipe
Calories:
183
Fat:
12.1 g
Saturated fat:
8.9 g
Unsaturated fat:
3.2 g
Trans fat:
0 g
Carbohydrates:
14.7 g
Sugar:
13.1 g
Sodium:
48 mg
Fiber:
0.7 g
Protein:
4.6 g
Cholesterol:
3 mg