Note from Heather – please give a warm welcome to the awesome ladies from over at Athletic Avocado! I love these girls' great recipes – they're all awesome healthy food with  a twist! Some recipes that look especially amazing are these S'mores Protein Bars, Zucchini Brownies, and Cherry Pie Chia Pudding!
This Paleo Peach Crumb Coffee Cake makes it acceptable to eat cake for breakfast! So easy to make and made with REAL ingredients!
Hey guys! My name is Bethany, and I blog over at Athletic Avocado with my twin sister Rachel. We are super excited and blessed to be guest posting for Heather today! We look up to her and adore all of her delicious recipes!
We are both college athletes who have always been interested in nutrition. I'm majoring in nutrition while Rachel is majoring in OT, but we are both health and fitness freaks. Ever since the start of our gymnastics career at age 11, we have grown to love whole, natural foods instead of processed and artificial stuff. We realized how much more energized we were from eating a piece of fruit before a practice in place of a store-bought muffin. While we aren't specifically paleo, we do love to make paleo recipes on our blog! You can check out our instagram, Facebook and Pinterest as well!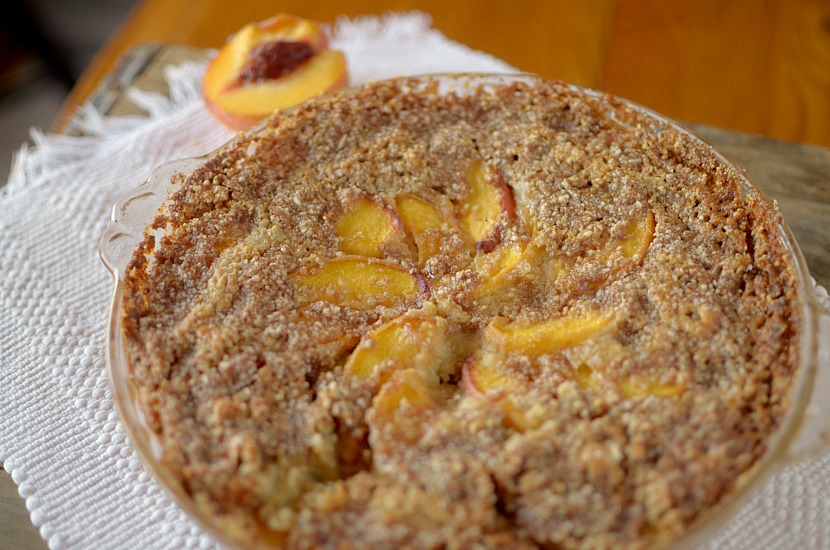 I am super excited to share this recipe with you today, mainly because it includes my favorite summer fruit! Ugh, there is nothing better than a ripe summer peach. You can argue with me on this one, but I'm right. 😉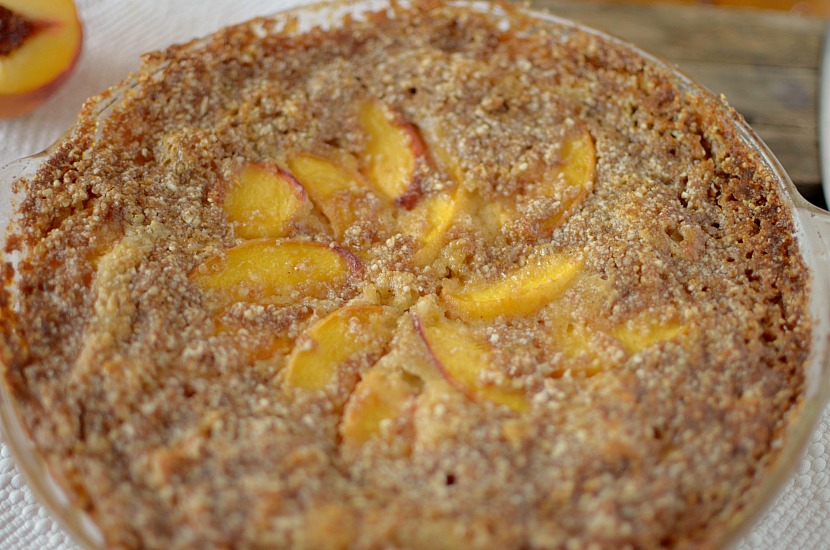 Yeah, peaches are good by themselves, but even better in this crumb coffee cake. It tastes like peach crumble and coffee cake in one, hence the name. But of course, this coffee cake is free of gluten, dairy, grains and refined sugar. Perfect for breakfast with a cup of coffee, an afternoon pick-me-up snack and of course dessert!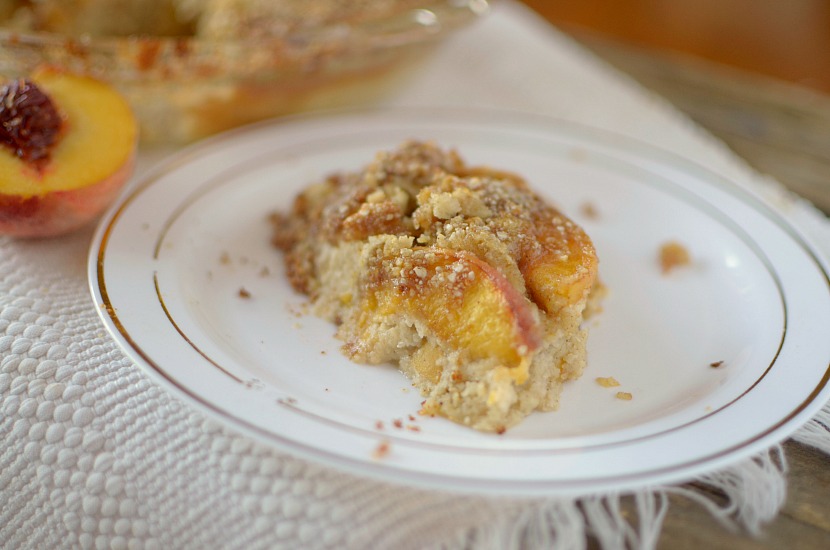 Peach Coffee Crumb Cake
Fresh peaches combine with crumb coffee cake to create a sweet and filling breakfast that goes perfectly with a cup of coffee or tea! You won't believe that it is gluten-free, grain-free, dairy-free and paleo friendly!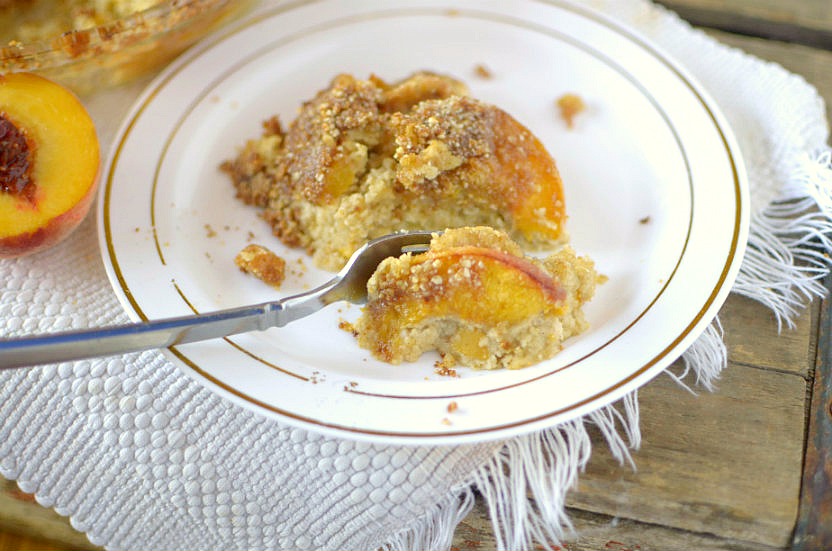 Paleo Peach Coffee Cake - Guest Post from Athletic Avocado
Recipe type:
Fruit Desserts
Ingredients
Cake:
Topping
Instructions
Preheat oven to 350 degrees.
In a large bowl combine flour, baking powder and cinnamon.
In a separate bowl mix together the milk, maple syrup, egg and vanilla. Add to dry ingredients and mix together well.
Fold in diced peaches.
Rub a glass pie pan (or other pan) with coconut oil and pour in batter.
Add sliced peaches on top.
For topping, combine almond flour, coconut sugar, cinnamon and coconut oil. Crumble over cake.
Bake for 35-40 minutes or until slightly golden.