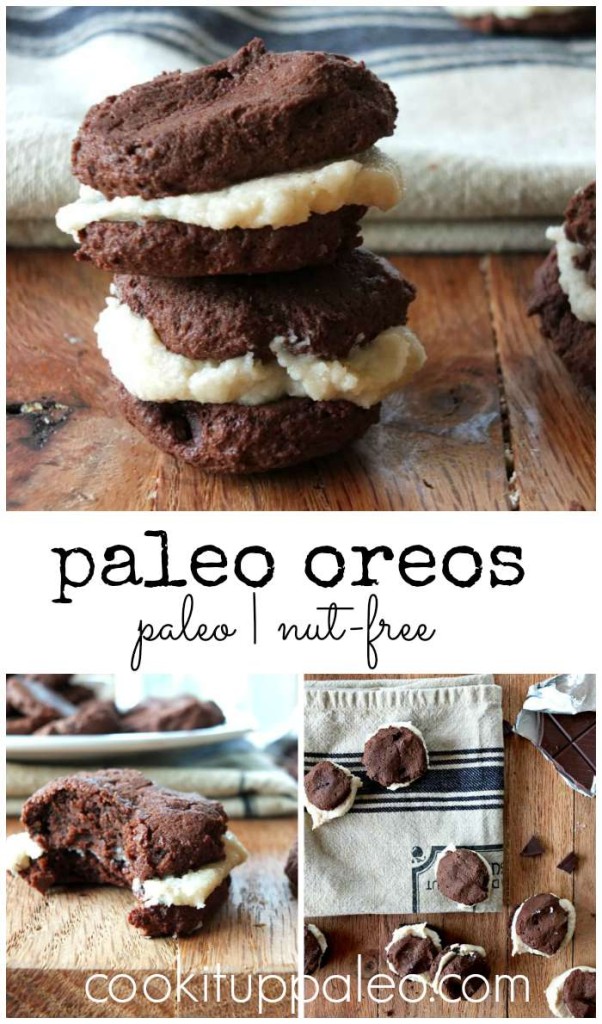 As a kid, I loved oreos. But not really the chocolate cookie. My favorite thing was to eat all the "stuff" inside.  Actually, my favorite kind of oreo was the kind that had vanilla cookies.  The stuff inside seemed creamier or something.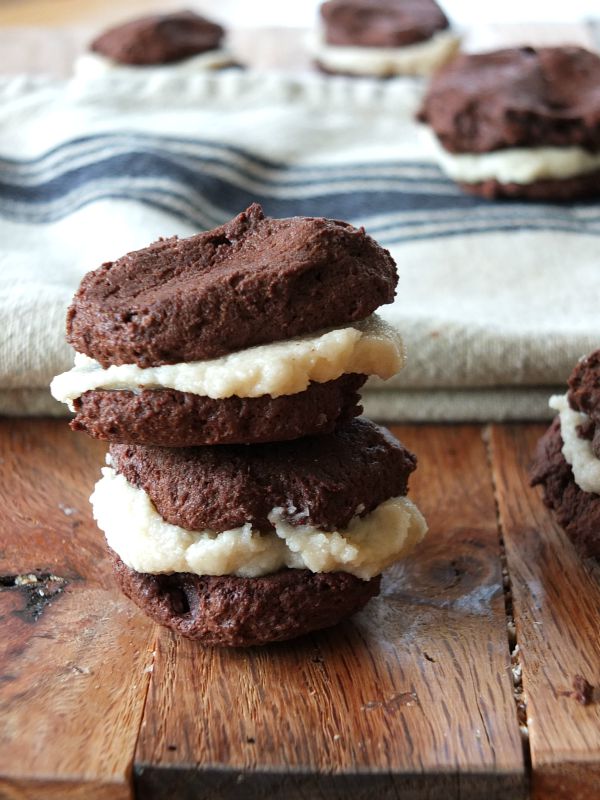 Thankfully I've wisened up and learned to appreciate a good chocolate cookie.  My friends and family have been asking for a paleo oreos recipe for quite some time.  I finally decided to get in the kitchen and make them.  Boy am I glad I did!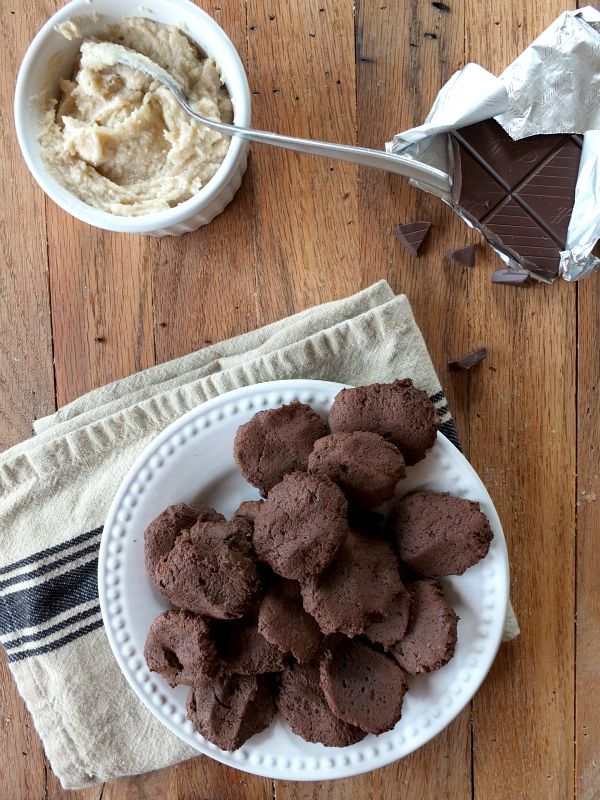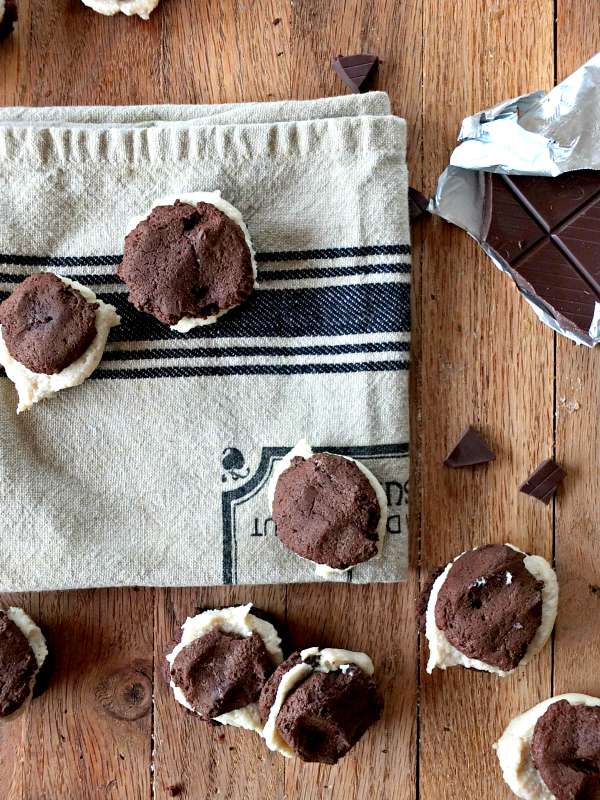 The chocolate cookies have a bit more softness to them than traditional oreos, giving them a "homemade" flair.  The cream is creamy and pairs perfectly with the cookies; the end result is pure paleo oreos deliciousness!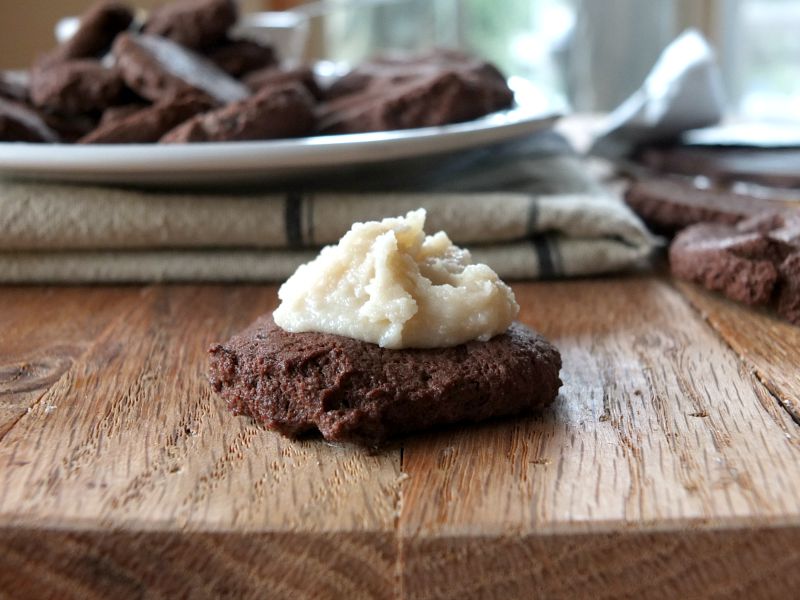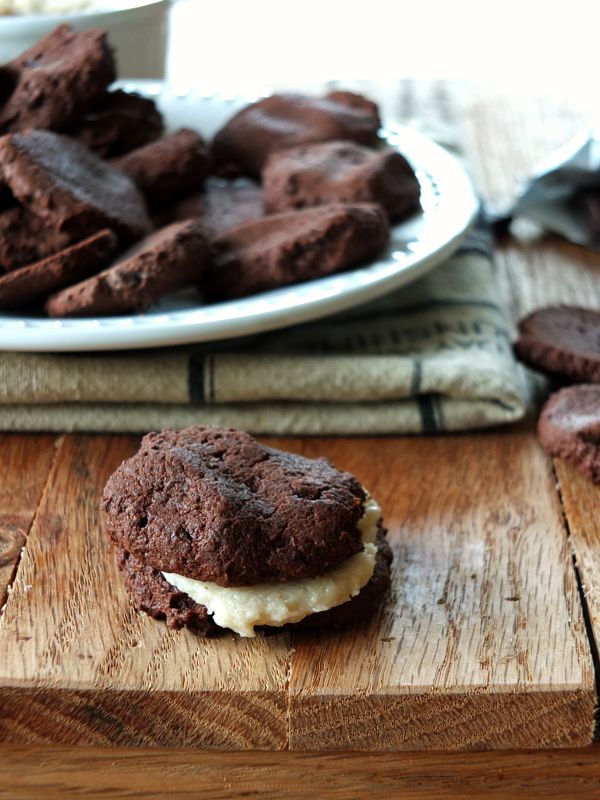 I use Vital Proteins Collagen Peptides to add extra protein and gut-healing properties to these paleo oreos.  It also makes everything the perfect texture! Guys, this stuff is amazing and I love putting it in everything from coffee to muffins to smoothies to cookies!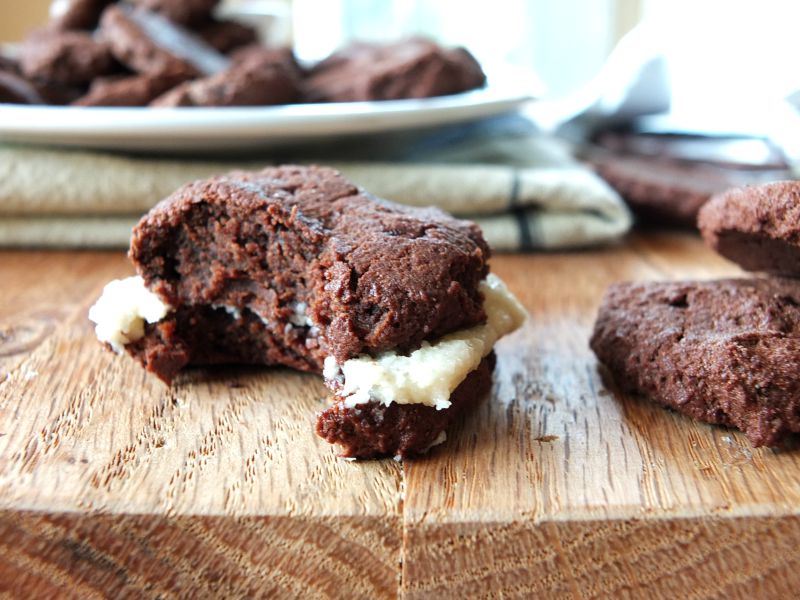 Paleo Oreos
Recipe type:
Cookies/Bars
Ingredients
Cookies:
Cream:
Instructions
For Cookies:
Preheat oven to 350 degrees Fahrenheit and grease a large baking sheet with a bit of coconut oil.
Whisk the eggs, coconut oil, maple syrup, and melted chocolate in a large mixing bowl.
Add the cocoa, coconut flour, cassava flour, collagen, salt, and vanilla and mix well.
Drop on the baking sheet my scant tablespoonfuls and flatten out a bit.
Bake for 15 minutes and then cool completely.
For the Cream:
In a medium-sized bowl, stir together all of the "cream" ingredients.
Assembly:
Sandwich a generous scoop of "cream" in between 2 cooled cookies and repeat until all of the cookies are gone. You will probably have a little extra filling.
Nutrition Information
Serving Size:
1 oreo
Calories:
187
Fat:
10.6 g
Saturated fat:
8.4 g
Unsaturated fat:
2.2 g
Trans fat:
0 g
Carbohydrates:
20 g
Sugar:
12.2 g
Sodium:
103 mg
Fiber:
2.9 g
Protein:
4.2 g
Cholesterol:
29 mg
If you buy something through one of the links in my sidebars or posts, I may receive a small commission to support my blogging activities, at no extra cost to you. Thank you for your support.
Shared at Fat Tuesday and Allergy-Free Wednesday