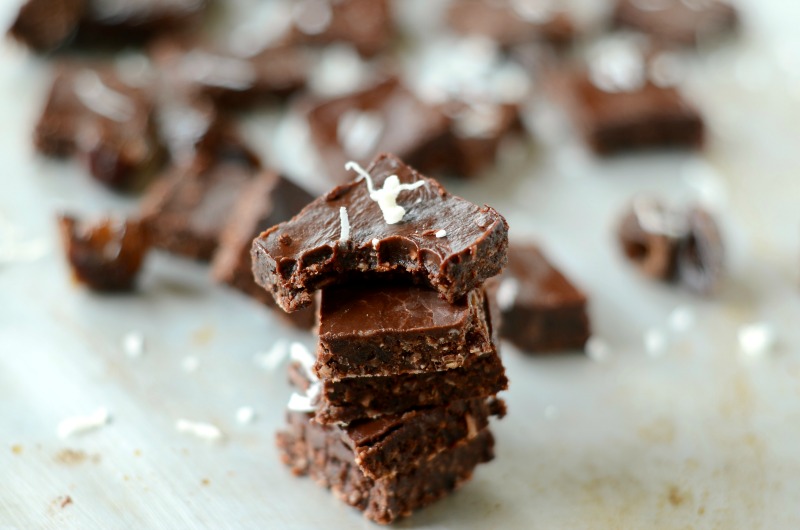 So something momentous happened a couple of days ago that has nothing to do with brownies. And actually it has nothing to do with me. Well actually it sort of does. But not really.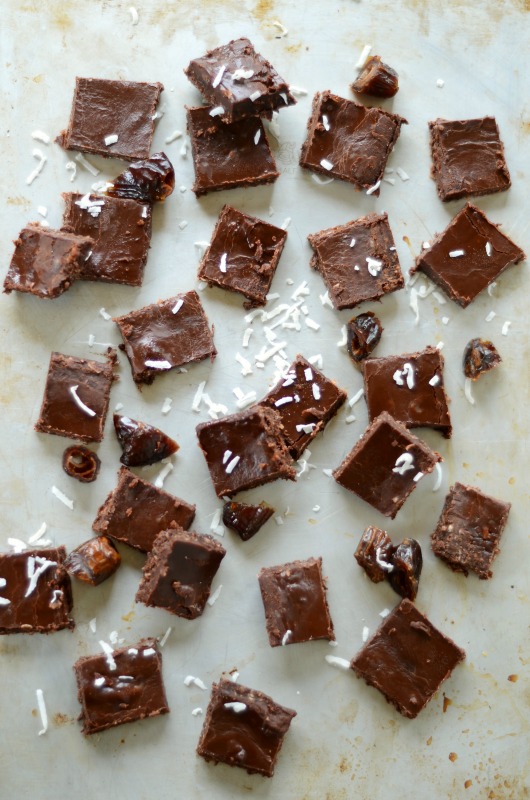 Heather, quit babbling and tell me what it is!
Ok fine, if you're going to be like that. My little sister, who's 15 years old, started a YouTube channel! Julia got all the talents that I didn't; imagination, creativity, and humor. On her YouTube channel she uses those talents to give useful tips for other people in a hilarious and entertaining way. Check it out here!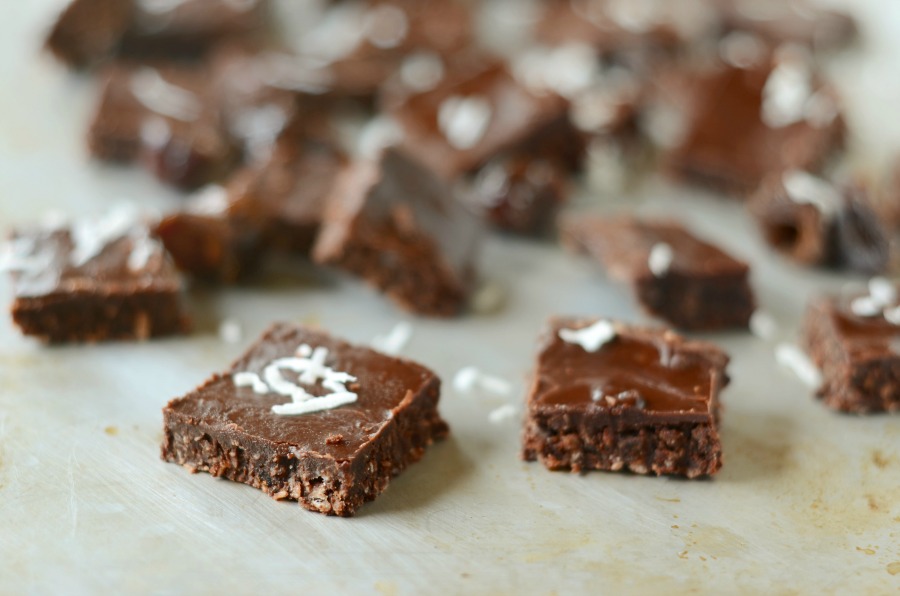 Ok now that you've subscribed to my sister's channel, let's talk about brownies. I do a lot of baking all year round. Even in the summer when it's like 90 degrees (about the hottest it gets here in Wisconsin). So I have a tendency to heat up the house. But not so with this recipe! The only appliance required here is a food processor.  Just blend the brownies, place in pan, frost, and freeze! Boom! Perfect for hot summer days!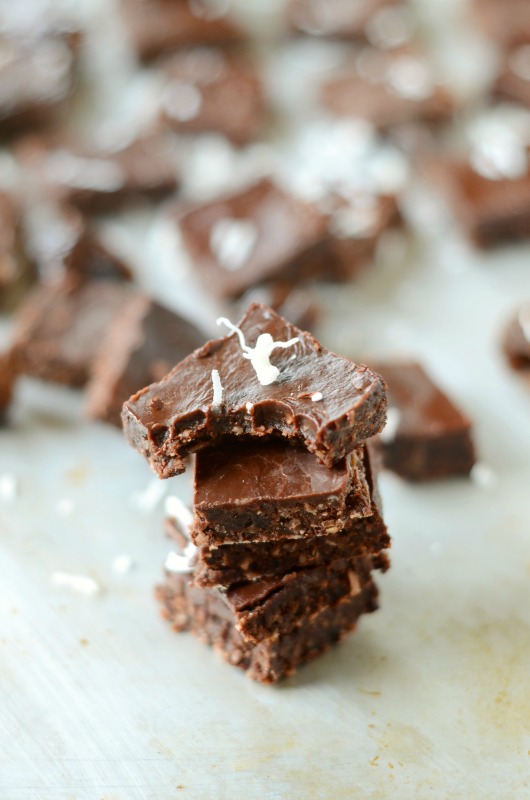 These brownies are rich, chocolaty, and downright delicious. They're sooooo easy; you have to make them!!

Paleo No Bake Brownies
Recipe type:
Cookies/Bars
Ingredients
Brownies
Frosting
Instructions
Brownies
In a microwave-safe bowl, cover the dates with water and microwave for 2 minutes. Drain and place in food processor.
Add remaining brownies ingredients.
Process until well chopped and mixed; a dough should form.
Press into a 8"x8" glass baking dish.
Frosting:
In a small bowl, combine the coconut oil, maple syrup, and cocoa; mix well.
Spread over brownies.
Freeze until set.
Cut into brownie bites and store in an airtight container in the fridge.
Nutrition Information
Serving Size:
1/25 of recipe
Calories:
102
Fat:
7.9 g
Saturated fat:
6.1 g
Unsaturated fat:
.8 g
Trans fat:
0 g
Carbohydrates:
8.8 g
Sugar:
5.7 g
Sodium:
2 mg
Fiber:
1.8 g
Protein:
1.1 g
Cholesterol:
0 mg