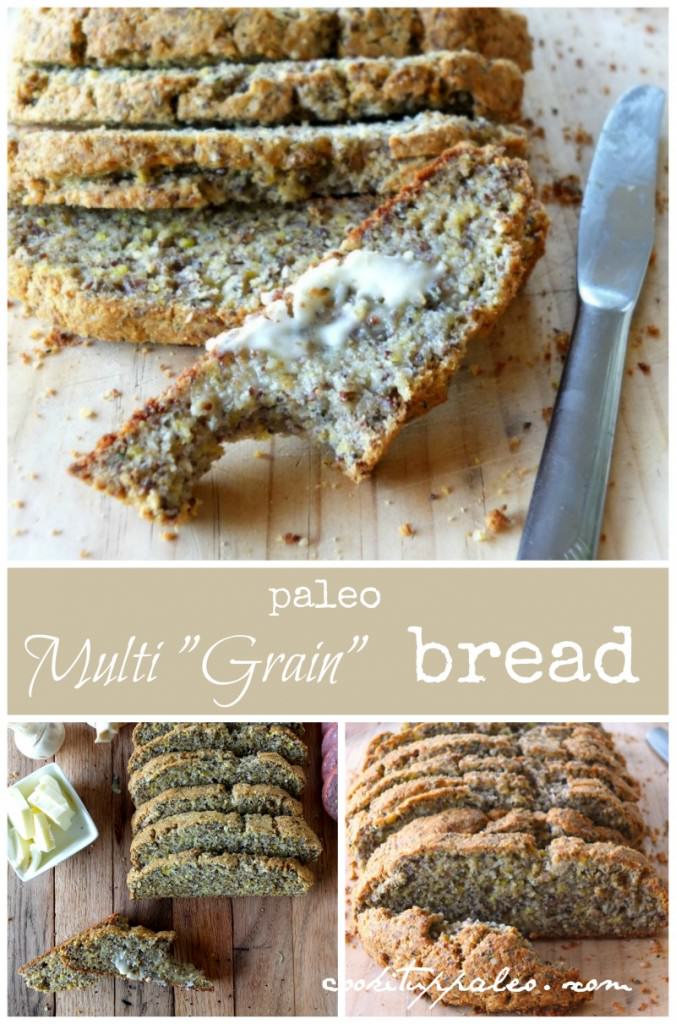 It's ironic; before I went paleo, I actually hated bread.  The reason being mostly that my family would always buy the "all-natural, 100% whole grain, no-high-fructose corn syrup" bread from the grocery store.  Man that stuff was terrible.  It might have been free of high fructose corn syrup, but I'm pretty sure there was dirt in there.  A lot of it.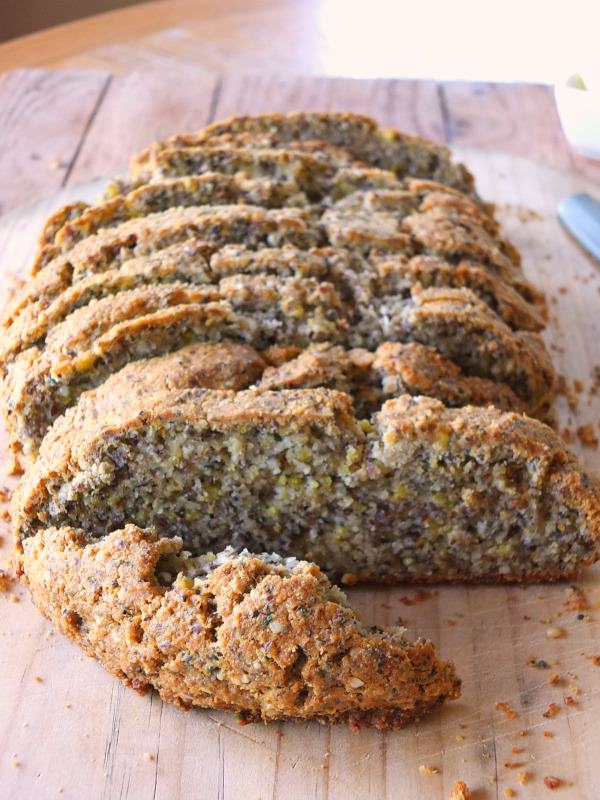 Then when I went paleo, I realized I actually missed bread.  Not the yucky kind, but the homemade kind.  Bread fresh from the oven slathered with butter and plenty of local honey.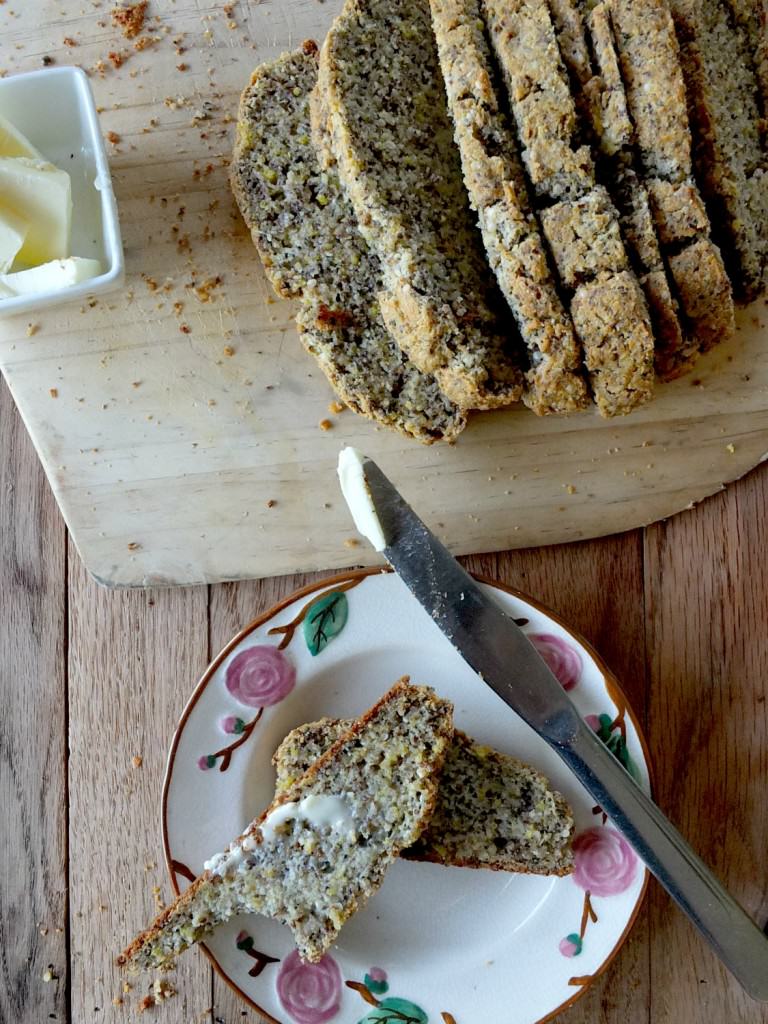 The other reason I tried so hard to create paleo multi grain bread was that is was a challenge.  It seemed so impossible – Paleo bread?! That's an oxymoron if there ever was one! So naturally I had to conquer this impossible task.
And I've actually succeeded; this is the third installment of my paleo bread journey (it's the three-hundredth attempt…).  The first was my Paleo Crusty Bread, the second being my Paleo French Bread.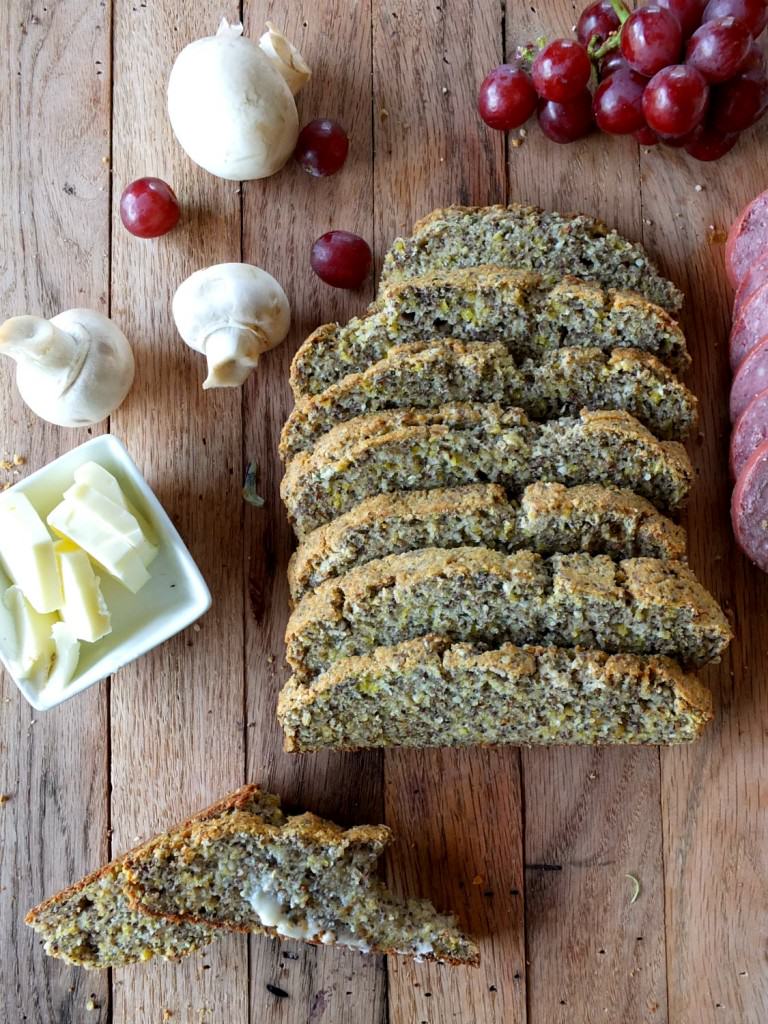 Those recipes were for a white-style bread.  This recipe is their multi-"grain" counterpart.  It's kind of the bread that I wish I remembered from childhood.  Dense yet soft, filling and full of nutritious seeds.  Break out the butter and honey for this paleo multi grain bread!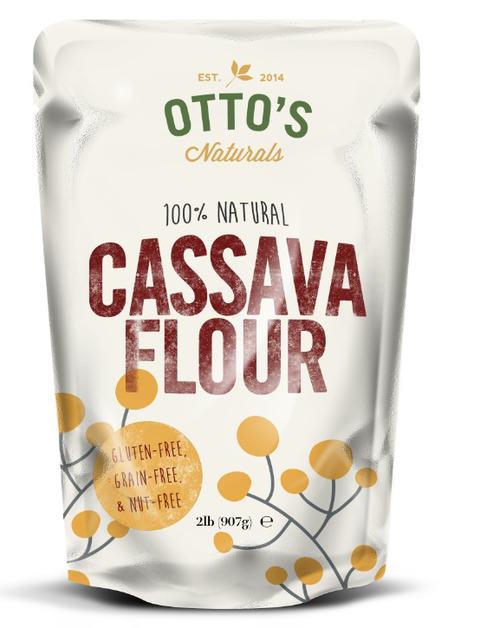 If you buy something through one of the links in my sidebars or posts, I may receive a small commission to support my blogging activities, at no extra cost to you.
Where to find:
Paleo Multi "Grain" Bread (nut-free)
Ingredients
eggs - 5, separated
cassava flour - 1 cup
flax meal - 1/2 cup
hemp seeds - 1/4 cup*
chia seeds - 1 tablespoon*
poppy seeds - 1/2 tablespoon
apple flour - 1/3 cup*
baking powder - 2 teaspoons
salt - 1/3 teaspoon
coconut oil - 1/3 cup, melted*
canned full-fat coconut milk - 1/2 cup
unflavored gelatin - 2 tablespoons
Instructions
Preheat oven to 350 degrees Fahrenheit and grease a cookie sheet with some coconut oil.
Place the egg whites in a large mixing bowl and the yolks in another mixing bowl.
In a third bowl, combine the cassava flour, flax, hemp seeds, chia seeds, poppy seeds, apple flour, baking powder, and salt. Mix well.
Beat the egg whites until stiff with an electric hand beater.
To the egg yolks, add the coconut oil, coconut milk, and gelatin. Beat this mixture on high speed into the beaten egg whites.
Carefully fold in the flour mixture, 1/4 of the mixture at a time.
Form the dough into an oval-shaped loaf on the baking sheet.
Bake for 50-55 minutes.
Slice and enjoy.