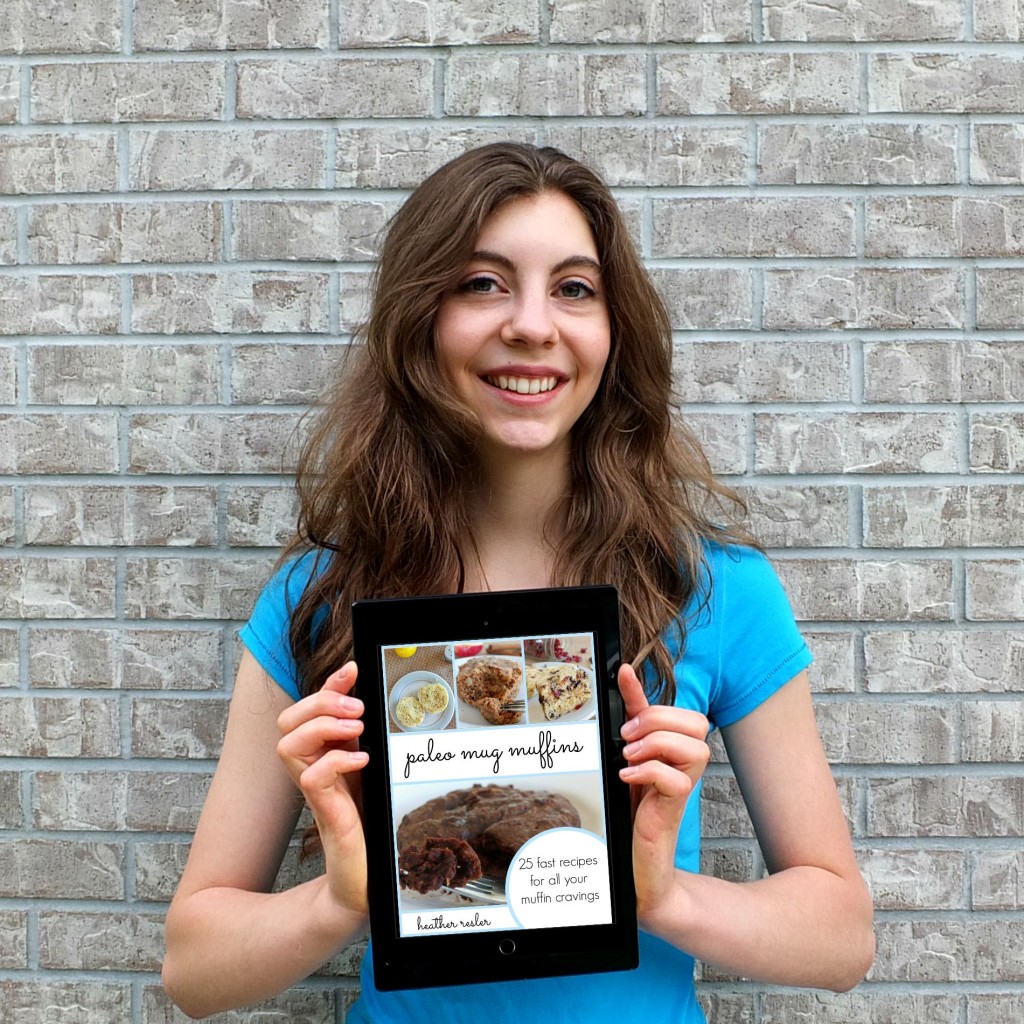 It's finally here!
My new ebook, that is.
I've been working very hard on my new Paleo Mug Muffins ebook, and it's finally here!
Do you love muffins? Of course you do! So do I! What I don't like about muffins is that they are full of grains and refined sugars and you have to bake a big ol' batch of them in the hot oven. Wouldn't you like to have a paleo-ingredient muffin that made a single serving and was ready in less than five minutes?
Now you can.
This is where my new ebook, Paleo Mug Muffins, comes in.

What's included?
25 fast and easy paleo single-serve muffin recipes
Beautiful PDF ebook
Mug Muffins 101 chapter to cover the basics
Resources page on the blog to make it easy for you to find all the ingredients
A page for microwave-to-oven conversions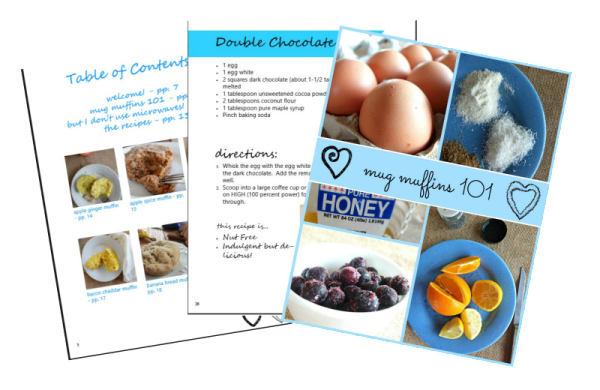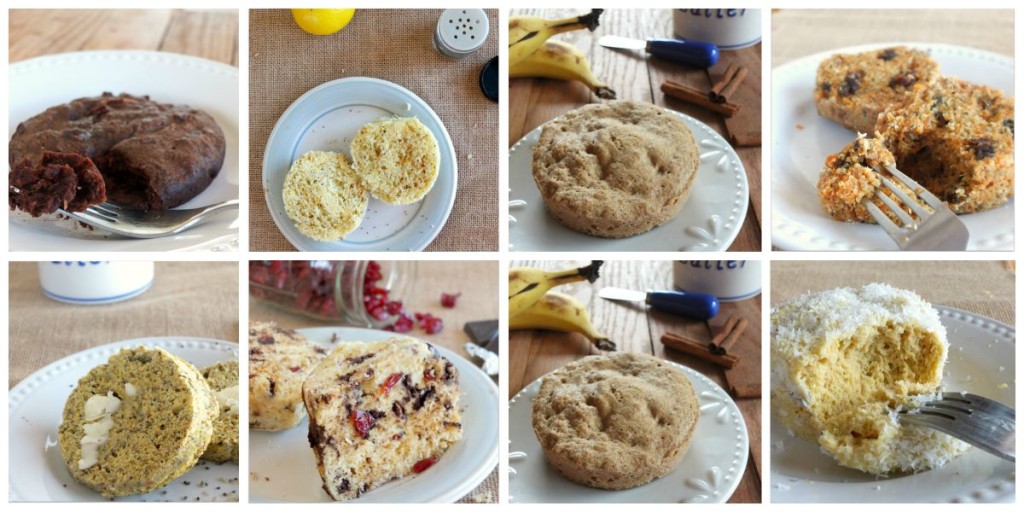 Food allergies?
All the recipes are gluten and grain-free
All the recipes except the Bacon Cheddar Muffin are dairy-free
The majority of the recipes are nut-free
There is a sprinkling of egg-free or AIP recipes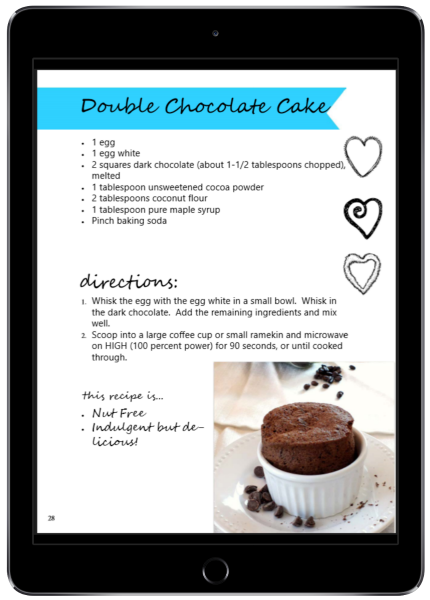 10 ways to enjoy mug muffins:
With breakfast
For dessert
As a snack
Serve as personal-sized birthday cakes
Serve slices of the savory muffins with dinner as bread
Make a sandwich
Make croutons from the savory breads
Make french toast
With a cup of coffee
With a cup of tea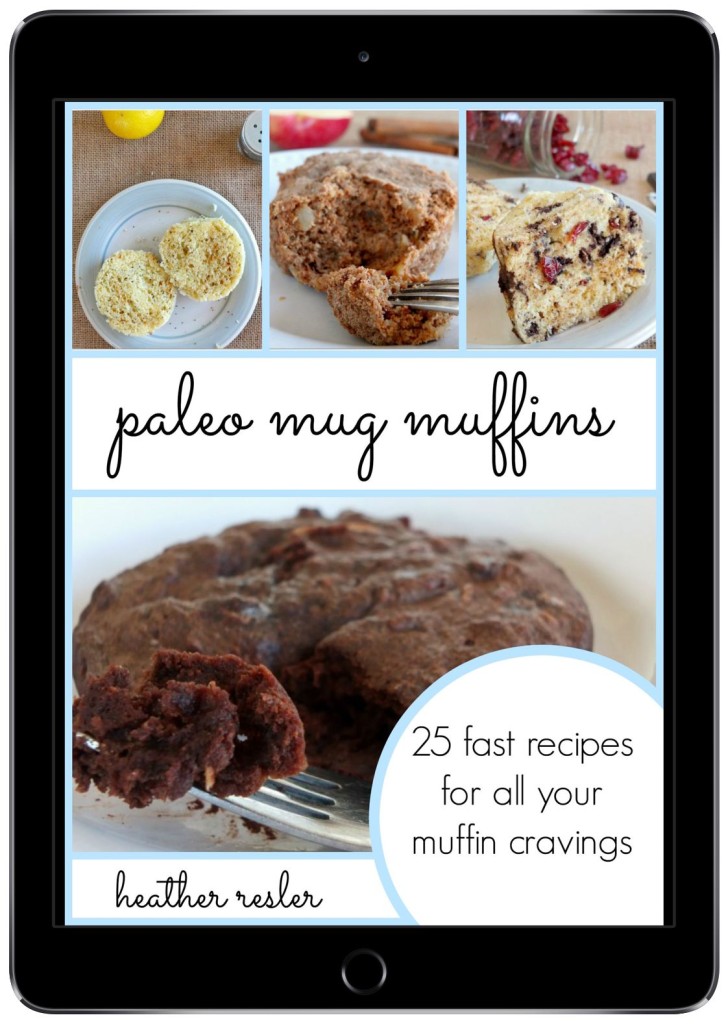 "All of the pictures in this ebook are beautiful, each recipe mouth-watering, just waiting to be devoured. And, the greatest part of the whole book? Each recipe takes only a few minutes of prepping, and only one or two minutes of cooking time! All the muffins are baked in the microwave, which makes it soooo easy!"
-Sadie from Goodies Against The Grain
"This ebook is filled with 25 amazing and easy muffins that are both paleo and delicious, and guess what!? they can be made in just minutes! So when a craving hits you can have yumminess in a mug in minutes!"
-Macy from Paleo Crumbs