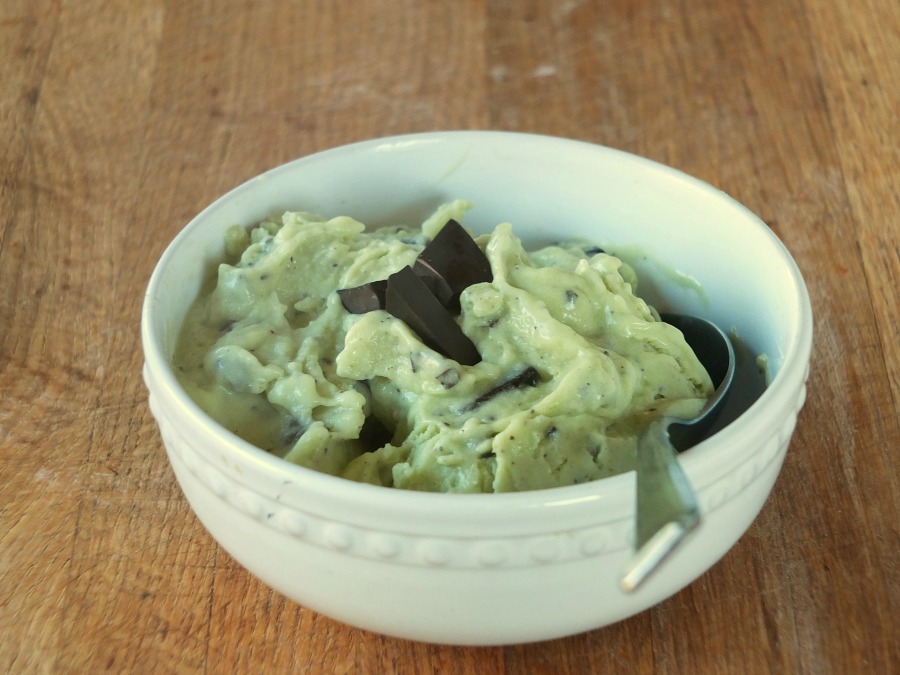 I just realized that I am posting an ice cream recipe in October. Kinda rebellious since the weather is cooling down, but that's how I roll.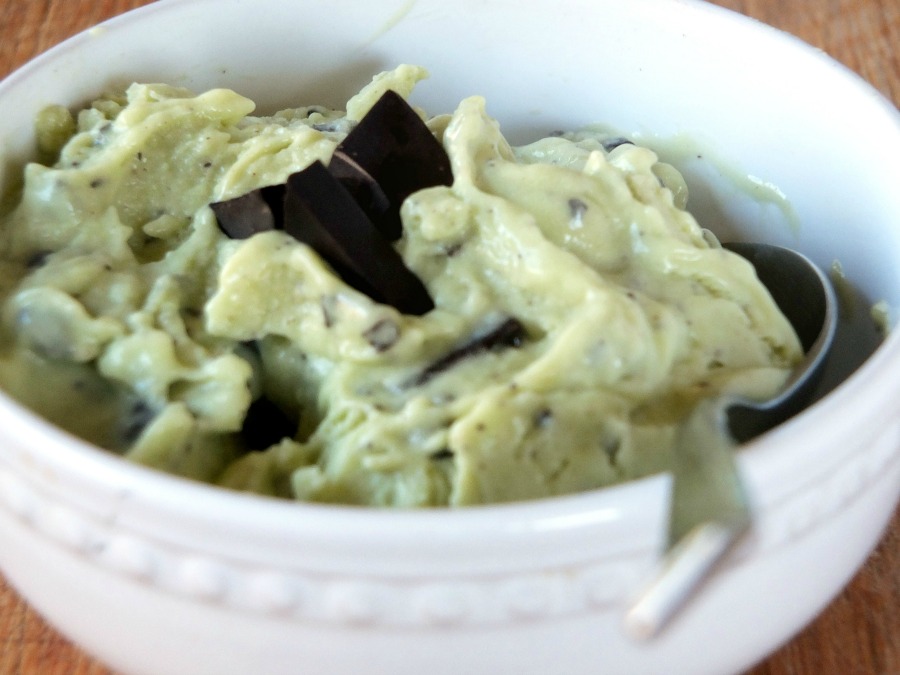 Because who doesn't want to sit inside as the trees turn yellow and red and chow down on deliciously creamy mint chocolate chip ice cream? Plus this recipe is so easy, and it's low-carb. So basically you have no excuse not to make this. Enjoy!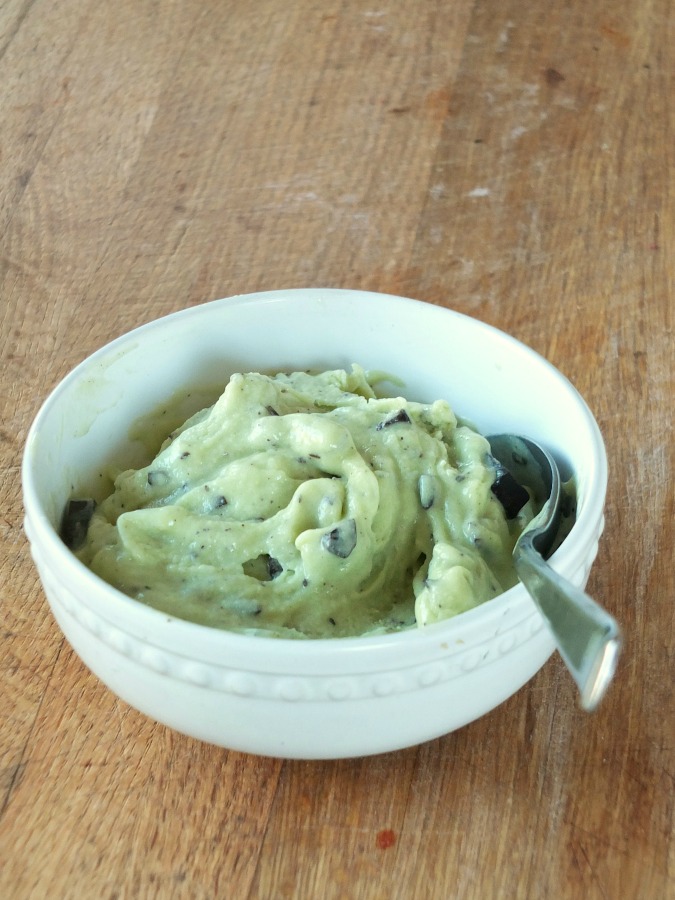 Paleo Mint Chocolate Chip Ice Cream
Ingredients
1 can coconut milk
1 ripe avocado, peeled and pitted
Stevia to taste
Pinch salt
1/2 to 3/4 teaspoon peppermint extract
3 tablespoons very finely chopped dark chocolate
Instructions
In a blender, combine all ingredients except chocolate.
Blend until smooth and fluffy.
Pour into a running ice cream maker and add chocolate.
Churn until desired consistency is reached.
Store in an airtight container in the freezer.