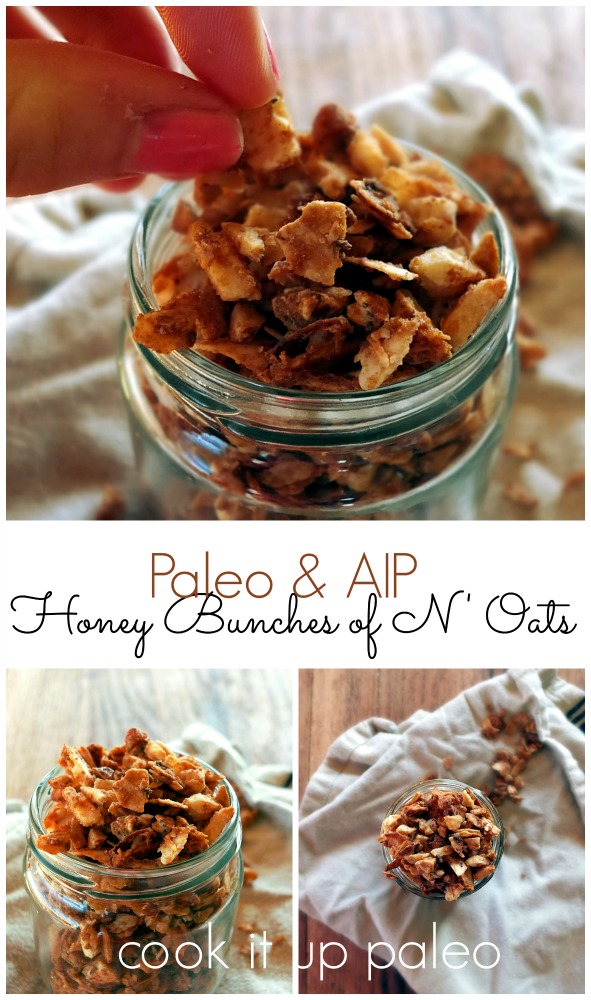 If there's one thing that I hate about using a food processor, it's having to stop the food processor and scrape down the sides because whatever food I'm processing invariably gets stuck to them.
So I thought of an amazing solution: I removed the cap attachment from the food processor cover so that the cover had an open spot while the food processor was running.  Then I stuck a spoon through the hole and scraped down the sides while the food processor was running! Genius!
Except for when I accidentally let go of the spoon handle and the spoon got caught in the running food processor, which bent the blade a little and produced this instagram picture:

You would think that I'd have learned my lesson, but when all I can think about is the creamy almond butter I'm making, my judgement seems to disappear.  Long story short, this happened next: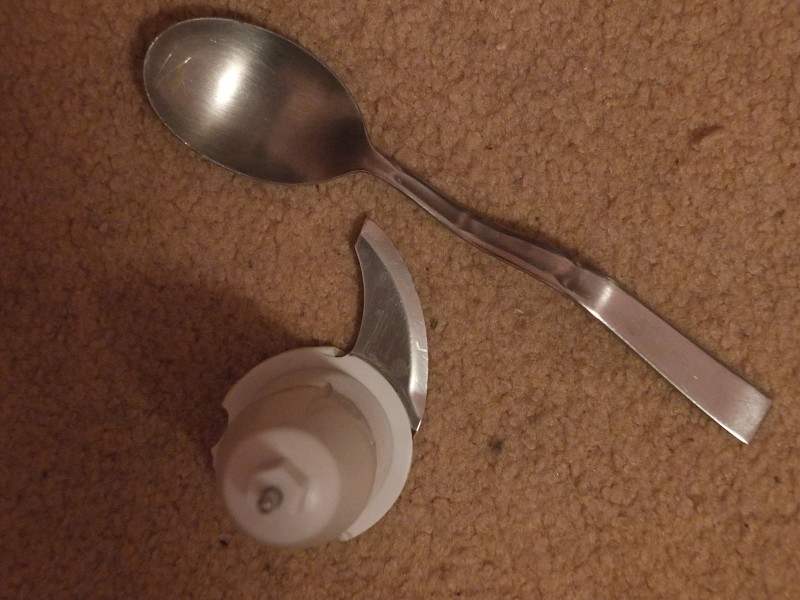 The food processor blade broke clean off.  I live with my parents and this is my mother's food processor.  So I needed to fix this before she found out.  So I went online and bought another blade, hoping and praying that it would arrive before my mother decided to use the food processor again.
$17.99 and two weeks later, the new blade arrived, and I luckily it fits in the new food processor perfectly.  My mom never suspected a thing until I told her the whole story; after the new blade arrived!!
What's the point of this story? Don't stick things into a running food processor; it's a huge waste of $17.99!
How is that related to honey bunches of oats? It really is not, except for I didn't have sliced tigernuts for this recipe, so I had to use a big ol' chef's knife to slice up the tigernuts and chop the banana chips because the food processor blade had not arrived!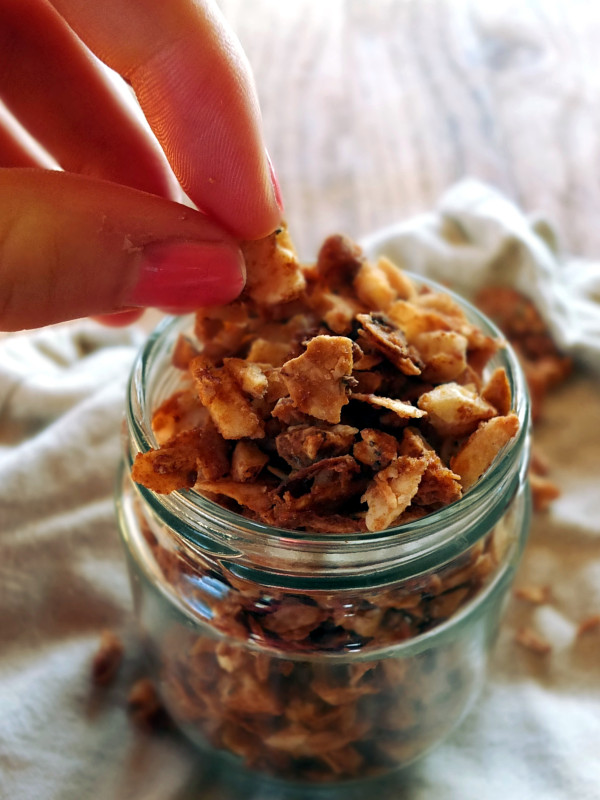 But it was totally and completely worth it, because honey bunches of oats were my favorite cereal as a child.  We didn't have them very often (off-brand Cheerios were "healthier"), but when we did it was breakfast heaven.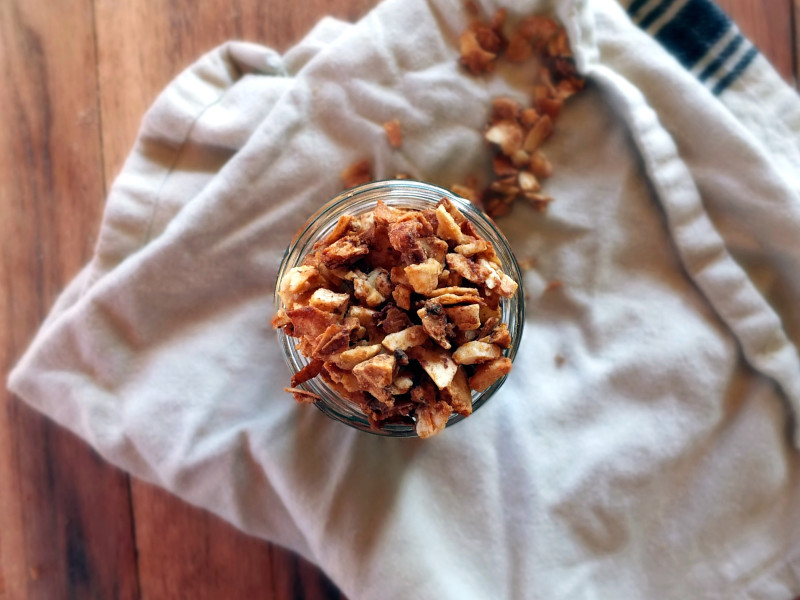 My paleo and AIP paleo honey bunches of oats version is totally delicious; crunchy and amazing with a "nuttiness" from the tigernuts and the perfect sweetness from the honey.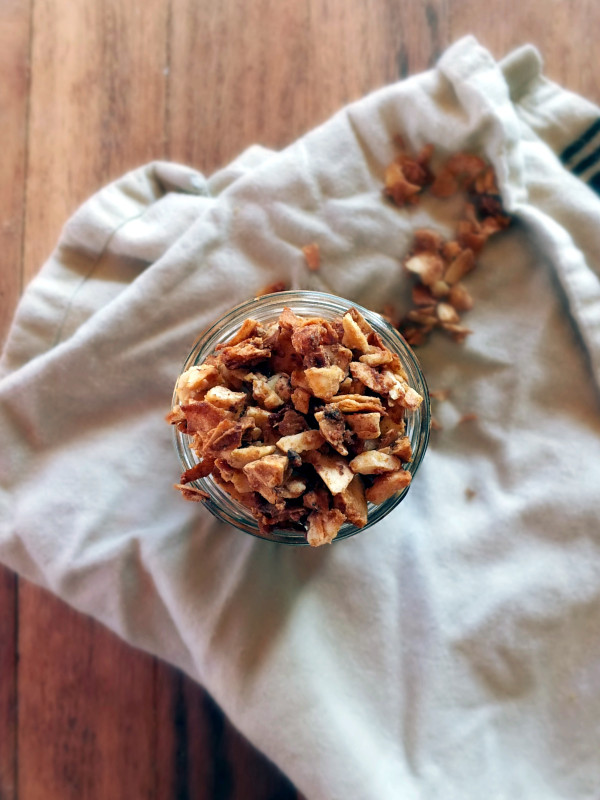 Paleo Honey Bunches of "N' Oats"
Instructions
Preheat oven to 350° F.
In a mixing bowl, combine all ingredients and mix well.
Spread out on a baking sheet.
Bake for 8-10 minutes.
Let cool to crisp up and enjoy!
Nutrition Information
Serving Size:
1/5 of recipe
Calories:
293
Fat:
16.1 g
Saturated fat:
12.4 g
Unsaturated fat:
3.8 g
Trans fat:
0 g
Carbohydrates:
38.1 g
Sugar:
13 g
Sodium:
125 mg
Fiber:
5.8 g
Protein:
1.9 g
Cholesterol:
0 mg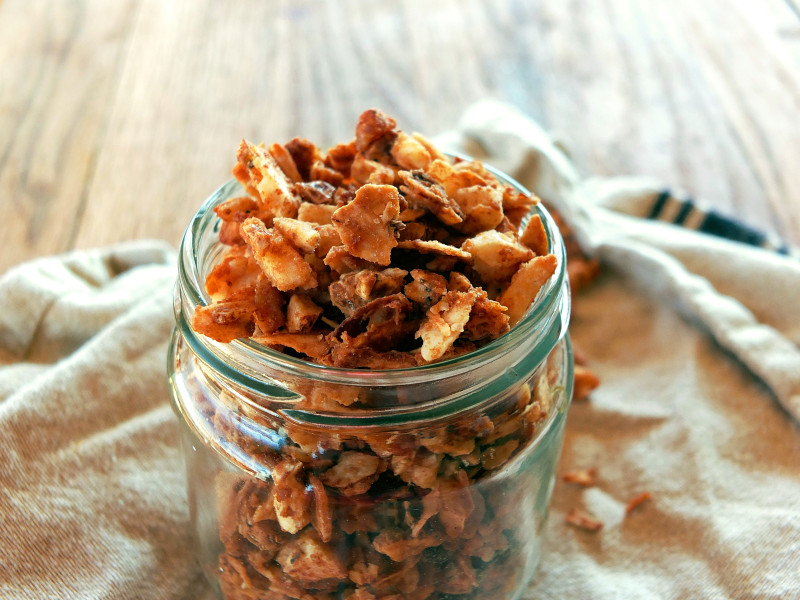 If you buy something through one of the links in my sidebars or posts, I may receive a small commission to support my blogging activities, at no extra cost to you. Thank you for your support.
Shared at Paleo AIP Recipe Roundtable, Allergy-Free Wednesday