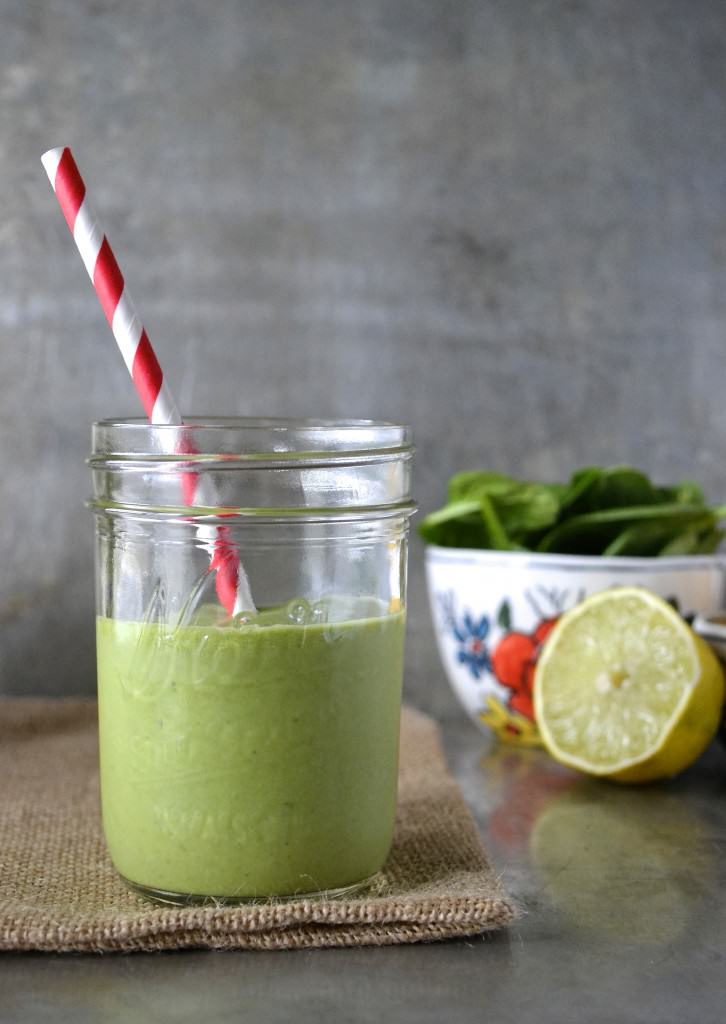 Note from Heather: I am so honored to have Macy Diulus guest posting on my blog.  I found her blog through Facebook, and as soon as I took a look at it, I was pretty much obsessed.  This girl is amazing.  She is only 16, has gastroparesis, but has a blog with amazing recipes and arguably better photography than I've ever been able to do! I love to find like-minded teen bloggers; and I am so excited to have found Macy!
You can find Many on her blog, Paleo Crumbs, on Facebook, Pinterest, Twitter, and Instagram.  Go follow her.  You can thank me later.
Take it away Macy…
Hi everyone! I'm Macy and I am a teen blogger over on my blog Paleo Crumbs!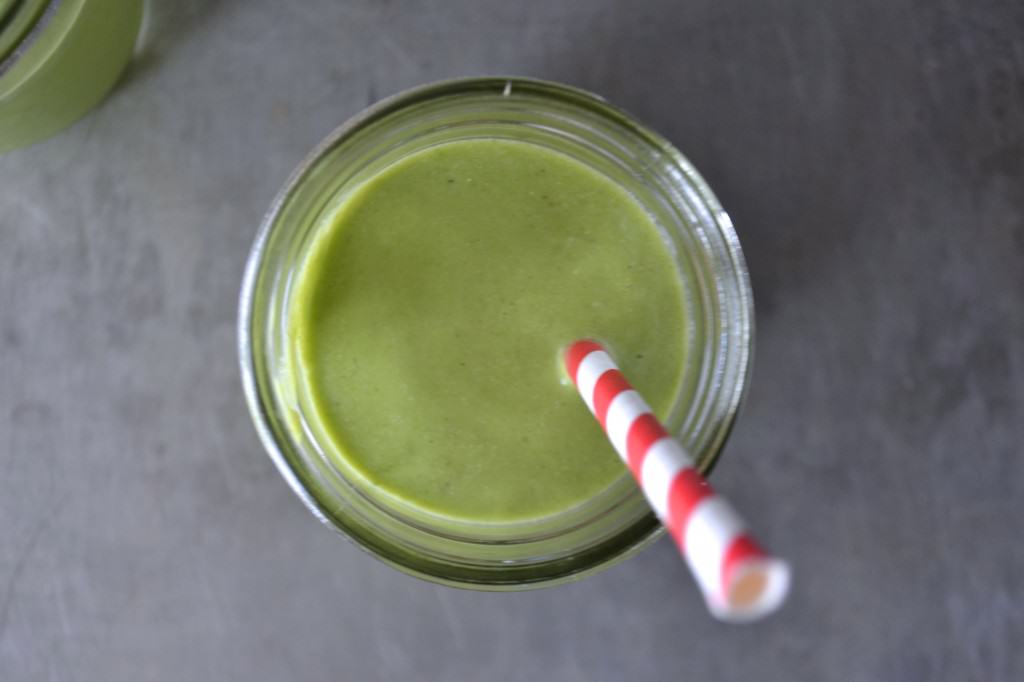 I was so happy when Heather sent me a message on Facebook , leading me to discover her beautiful blog and awesome e-Book! Heather could not be sweeter and I am glad to find another fellow teen blogging friend! 🙂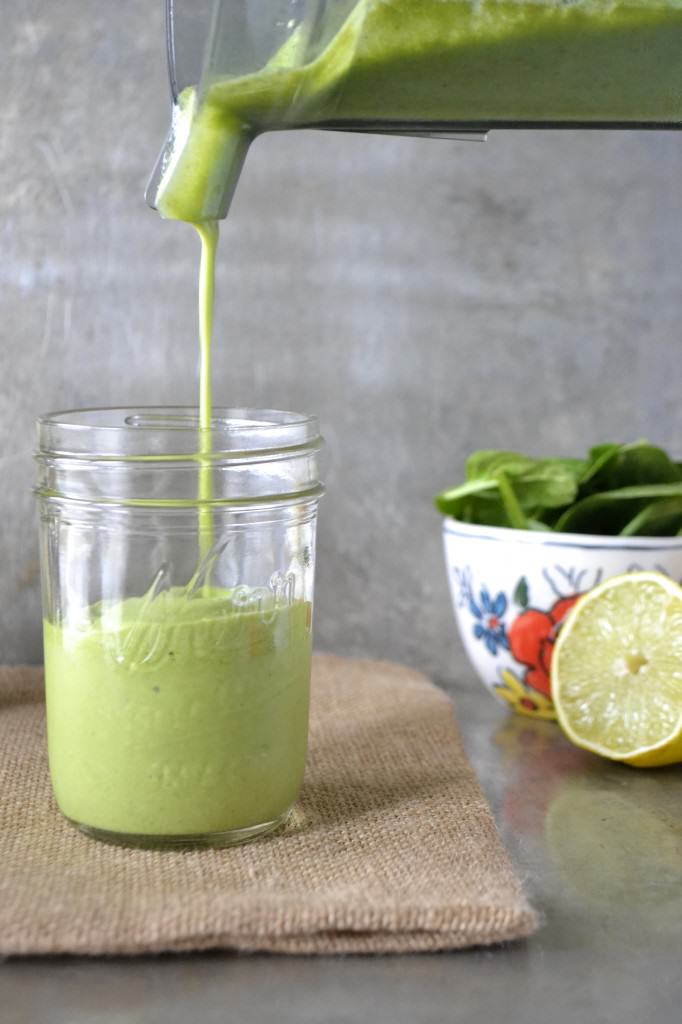 Now let's get to talking about this paleo green smoothie, shall we?! I bet the first thing you noticed was that it's green! But don't let that scare you away! I have to be honest with you green smoothies did kinda scare me at first, as I was skeptical that the green color would taste, well you know "green", haha! I've been doing a lot of smoothies lately as they are easier for my stomach to digest due to Gastroparesis, and recently I've started adding greens into them for more nutrients and vitamins! The first green smoothie I made was from a recipe I found online, and I was pleasantly surprised that it didn't taste "green" at all! It was actually a little too sweet for my taste buds, which is why after experimenting I've found my favorite combo for a creamy, yummy, paleo green smoothie! One of the tricks is to use baby spinach due to its more 'mild' flavor, but if you have kale on hand that would work great too! The addition of fresh lime juice adds to the tropical flavor combination and is alkalizing for the body!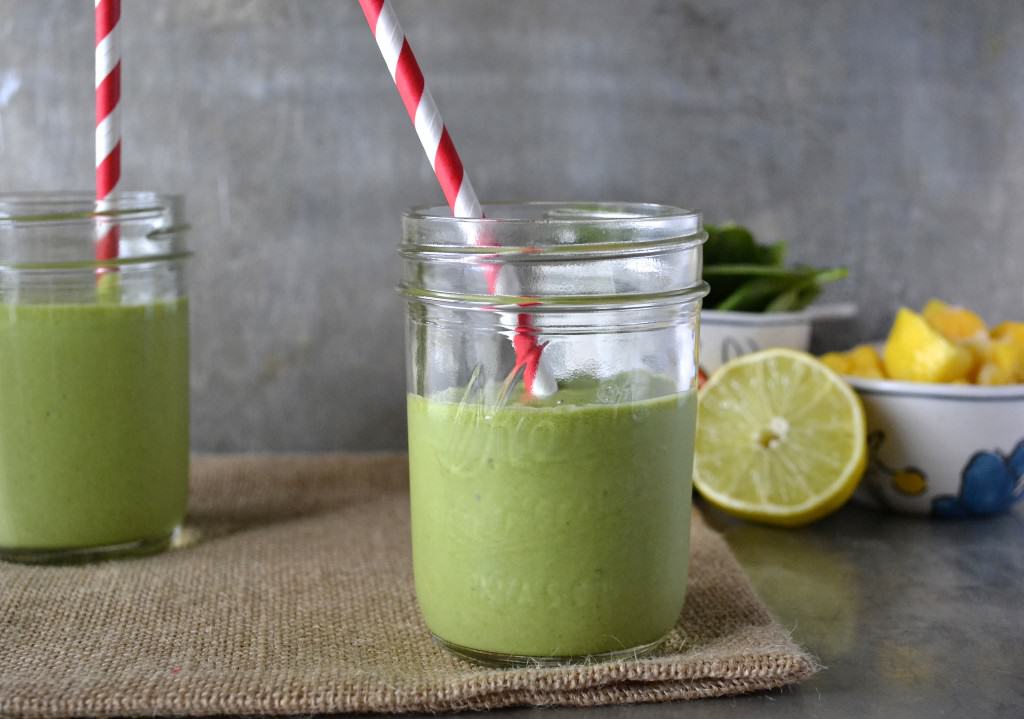 Spinach is anti-inflammatory and full of iron, Vitamin C, Vitamin A, and calcium. A lot of the vitamins in spinach are fat-soluble so it is important to add in some healthy fat into green smoothies to help you absorb all that goodness! One of my favorite fats is coconut oil and it goes perfectly in this smoothie as it adds nice flavor and creaminess! Mango has never really been one of my favorite fruits but I sure do love adding it in to smoothies! It adds such a creaminess especially if it is frozen!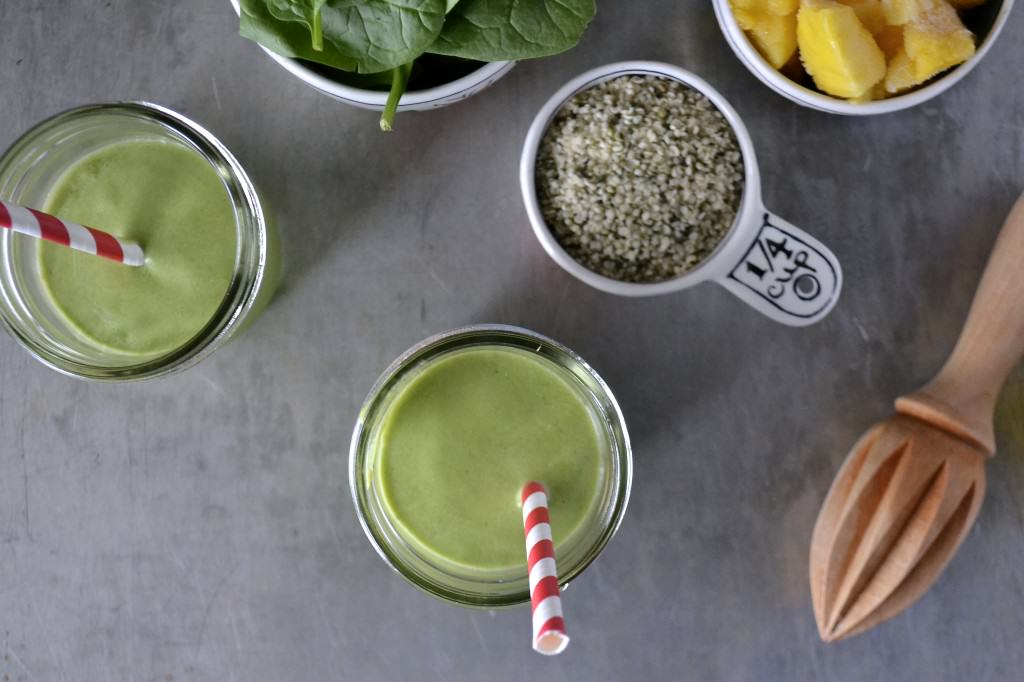 Bananas add a natural sweetness and contain fiber, vitamin B6, potassium, copper, and manganese! Plus they are super yummy! And hemp seeds are an easy to digest compete source of protein, as well as contain the perfect ratio of omega 3 and omega 6 fatty acids! Collagen (the kind that can be added to cold beverages without turning into jello) is also a great optional add in as it is super nourishing and healing, just like bone broth is!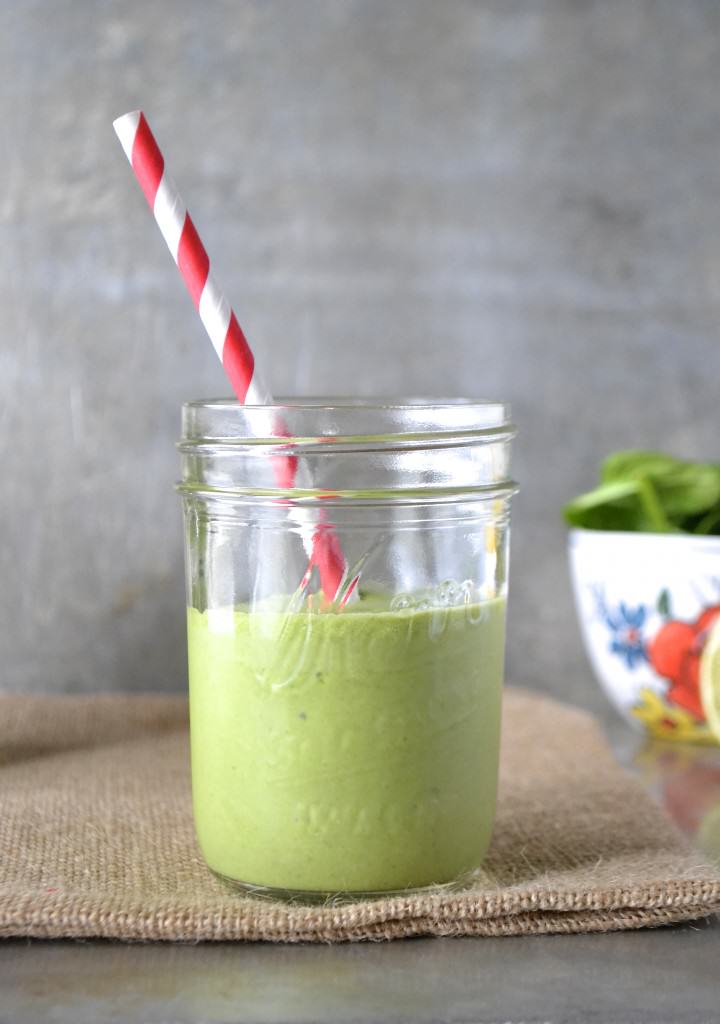 I hope you enjoy this smoothie full of goodness and hey, it would even make a great festive 'green' breakfast for St. Patty's day! Thank you Heather for letting me guest post on your blog!
Shared at Fat Tuesday, Lou Lou Girls Fabulous Party
Green-a-licious Smoothie (a guest post from Macy of Paleo Crumbs)
Ingredients
fresh baby spinach - 1/2 cup
frozen mango - 1/2 cup
canned full-fat coconut milk - 1/2 cup
coconut water - 1/4 cup
frozen banana - 1/4
lime - 1/4 to 1/2, juiced
hemp seeds - 1 tablepoon
chia seeds - 1/2 teaspoon
coconut oil - 1 heaping teaspoon
vanilla extract - 1/4 teaspoon
collagen - 1/2 to 1 scoop , optional
Instructions
In a blender (preferably high speed) add all the ingredients. Blend high until the smoothie is smooth and creamy. (For a thinner smoothie simply add more liquid, until you reach your desired consistency. ) Notes: Use organic ingredients if possible.