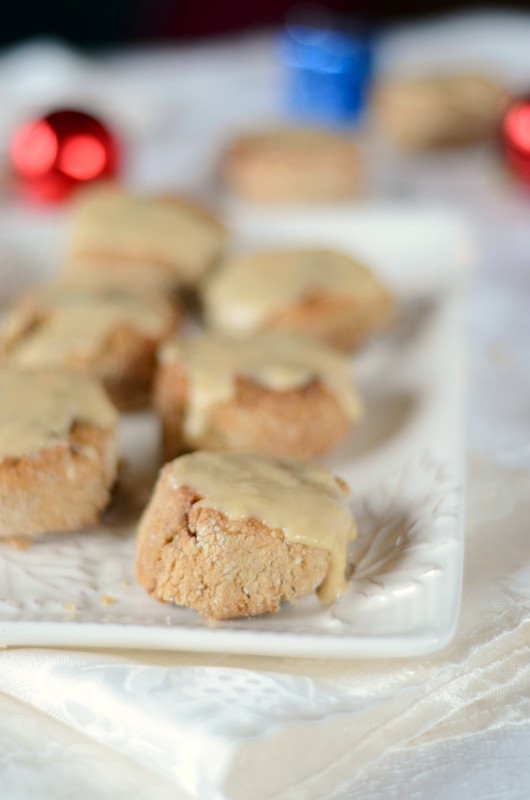 I think I should have called my blog "Food Free Food" – as in food that does not contain food.  While I have celiac disease, I actually feel very lucky because I surrounded by people who not only cannot eat gluten, but who are allergic to dairy, eggs, and coconut! Weirdly enough, everyone in my family can eat nuts, so almond flour often makes an appearance on our table.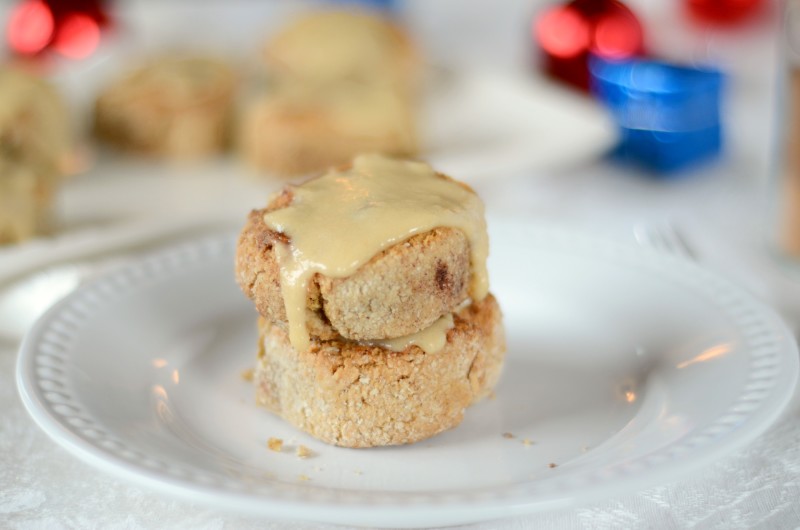 But Christmas morning is coming, and while I have two recipes for cinnamon rolls on the blog already, I wanted to create something that my whole family could eat for breakfast! Cinnamon rolls are a tradition in our household (after opening gifts, of course!), so I knew I had to make ones that everyone could eat!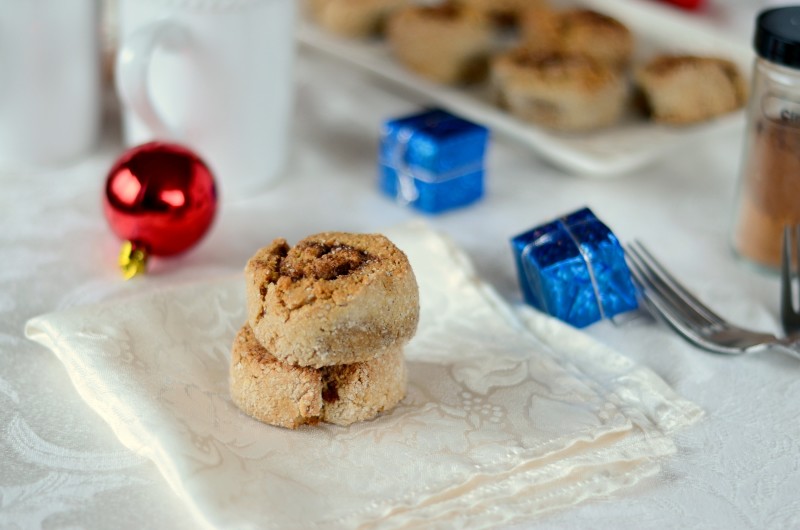 So thanks to the amazingness of the finest-ground almond flour in the whole world (Anthony's Culinary Grade), I was able to create a cinnamon roll dough that rolls out perfectly, rolls up perfectly, and bakes up soft and amazingly delicious; like regular cinnamon rolls only they don't contain grains, eggs, and or coconut!! As I was stirring these up my brother was like, "SOOoooOOoo… are those actually going to taste good?"
He ate those words when I gave him a warm cinnamon roll with icing.  He also ate the cinnamon roll.  #PaleoBakingWin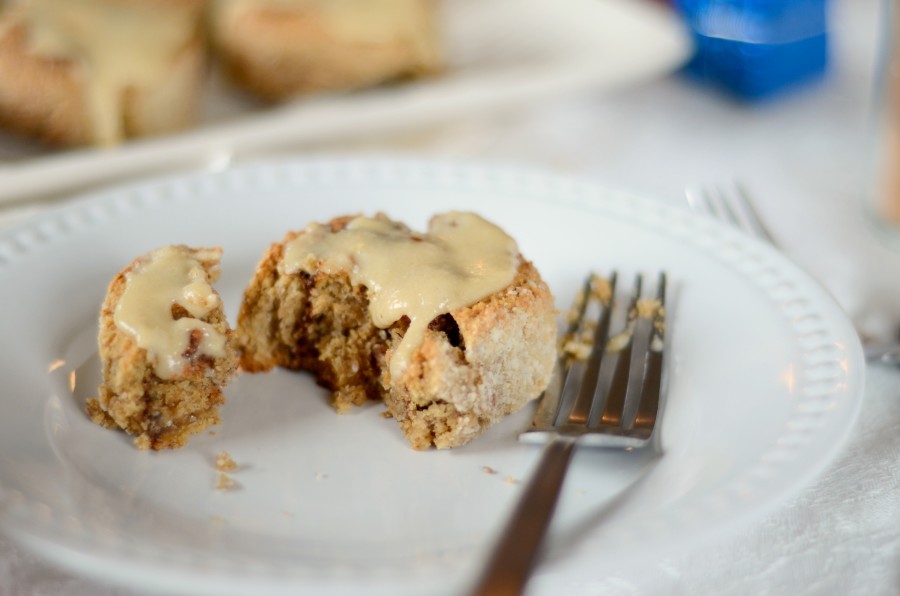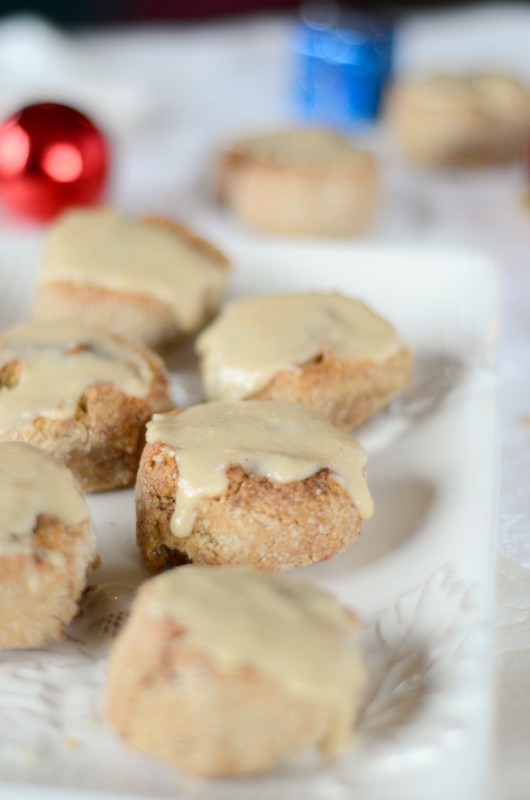 Paleo Egg Free Cinnamon Rolls
Ingredients
Rolls:
Icing:
Instructions
Rolls:
Preheat oven to 350 degrees F.
In a mixing bowl, mash the banana.
Stir in the olive oil, 3 T maple syrup, and chia seeds.
Mix in the almond flour, tapioca, tigernut, salt, and baking soda.
Knead the dough with additional almond flour until it comes together nicely.
Pat out to 1/3" thick on a floured surface and brush liberally with 2-3 T maple syrup. Evenly coat with cinnamon.
Carefully roll up and cut into 1" rolls.
Place in an 8"x8" glass baking dish.
Bake for about 30 minutes.
Icing:
Stir together all icing ingredients and thin out as desired with almond milk.
Frost cooled rolls and enjoy.
Notes
I HIGHLY recommend using Anthony's Culinary Grade almond flour for this; it's much finer than most almond flours.
Nutrition Information
Serving Size:
1/9 of recipe
Calories:
240
Fat:
11.2 g
Saturated fat:
2.6 g
Unsaturated fat:
8.6 g
Trans fat:
0 g
Carbohydrates:
35.5 g
Sugar:
15.4 g
Sodium:
275 mg
Fiber:
3.5 g
Protein:
1.8 g
Cholesterol:
0 mg