Note from Heather: I'm very excited to have Irena from Paleo Pumpkin guest posting today! Irena follows an AIP diet and her recipes are mostly AIP and paleo.  Her pictures are beautiful and her recipes look so scrumptious!! Go follow her!!
I was very excited when Heather asked me to write a guest post for you all today. Trying to find inspiration for a delicious recipe, I looked into my fridge and found some duck liver pâté I had made a few days ago. Since I was also hungry at the time, I thought to myself that all this pâté needs are some epic crackers.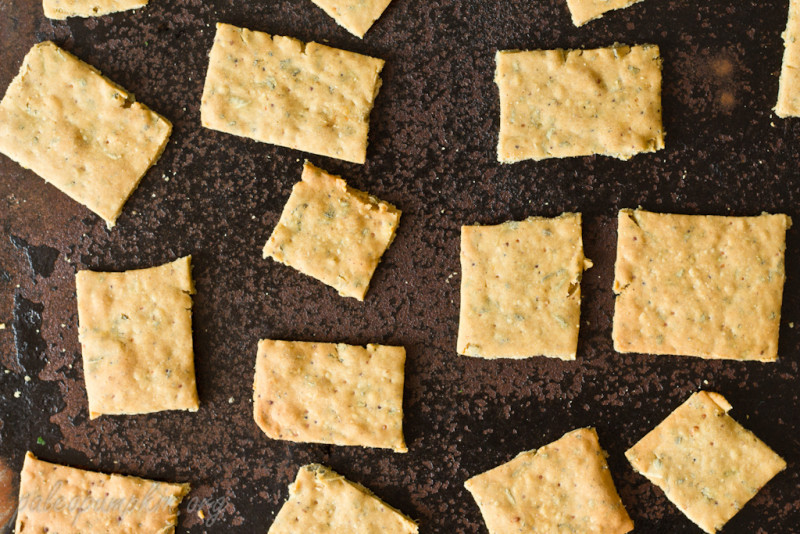 And so I made some epic crackers. Mustard, sage and olive oil crackers, to be precise. I've used dry sage leaves, but feel free to use fresh if you have them. Since mustard seeds are a stage I AIP reintroduction, omit the mustard if following the AIP. If using mustard, make sure you buy the grainy kind and check the ingredients. You don't want any nasty stuff in your mustard.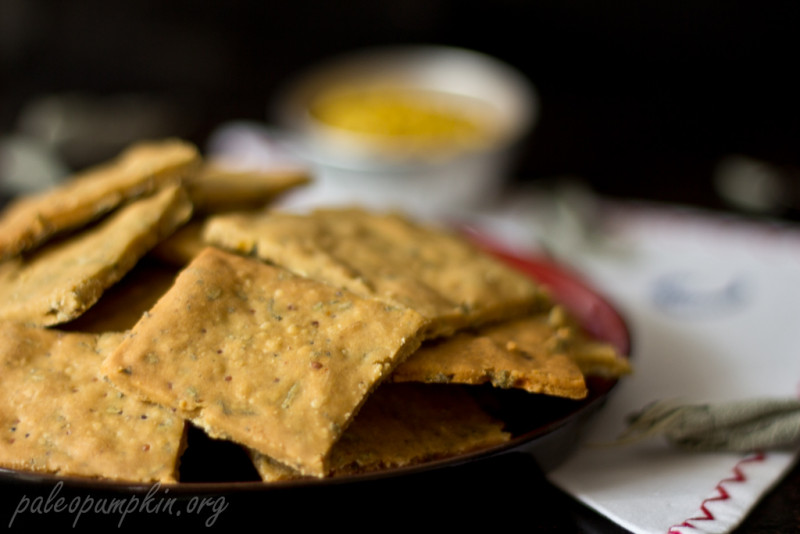 If you like these crackers, you can find more paleo and AIP-friendly recipes on my blog, Paleo Pumpkin. You can also find me on Facebook, Instagram or Pinterest.

Paleo Crackers with Mustard and Sage
Recipe type:
Irena @ Paleo Pumpkin
Instructions
Preheat oven to 360 F (180 C).
Combine flour, olive oil, mustard and sage in a bowl and stir to combine. Slowly add water until a dough can be formed (you might need more or less water). The dough shouldn't be too moist and shouldn't be too dry. If it cracks, it's too dry, so add a bit more water.
Roll out dough between two parchment papers until approx 0.2 inches (0.5 cm) thick. Cut with a knife into crackers or use a cookie cutter.
Bake for 20-30 mins until golden. Store in an airtight container (no need to refrigerate).
Nutrition Information
Serving Size:
1/6 of recipe
Calories:
183 g
Fat:
13.2 g
Saturated fat:
1.9 g
Unsaturated fat:
11.1 g
Trans fat:
0 g
Carbohydrates:
17.1 g
Sugar:
0 g
Sodium:
153 mg
Fiber:
2.9 g
Protein:
0.5 g
Cholesterol:
0 mg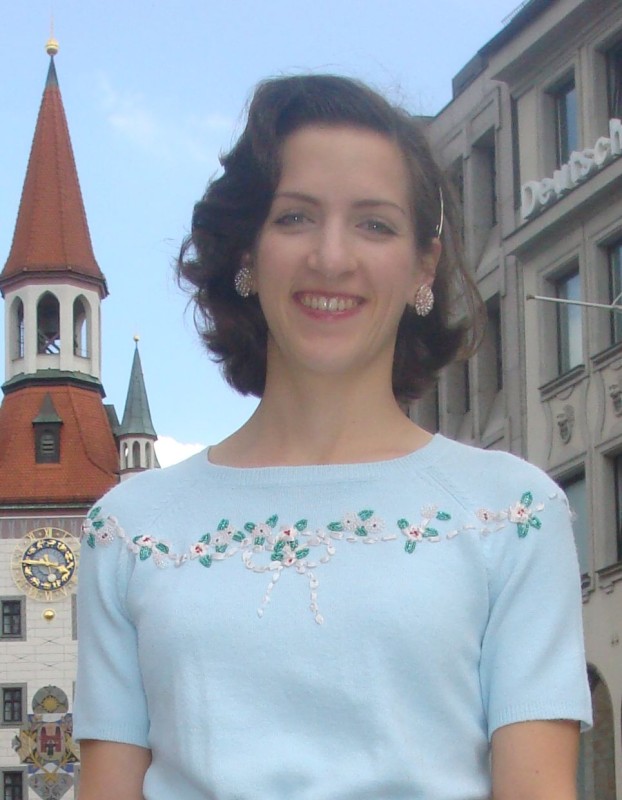 Blogger Bio: Hi there, my name is Irena and I'm the blogger and creative force behind Paleo Pumpkin. After being diagnosed with Hashimoto's disease and multiple food intolerances, I started the autoimmune protocol to regain control over my health. Apart from being a foodie, I work full-time as a mathematician, and use my free time to sew vintage dresses, do pilates or dance Boogie Woogie.
——-
If you buy something through one of the links in my sidebars or posts, I may receive a small commission to support my blogging activities, at no extra cost to you. Thank you for your support.
Shared at Allergy-Free Wednesday
Shared at Savoring Saturdays