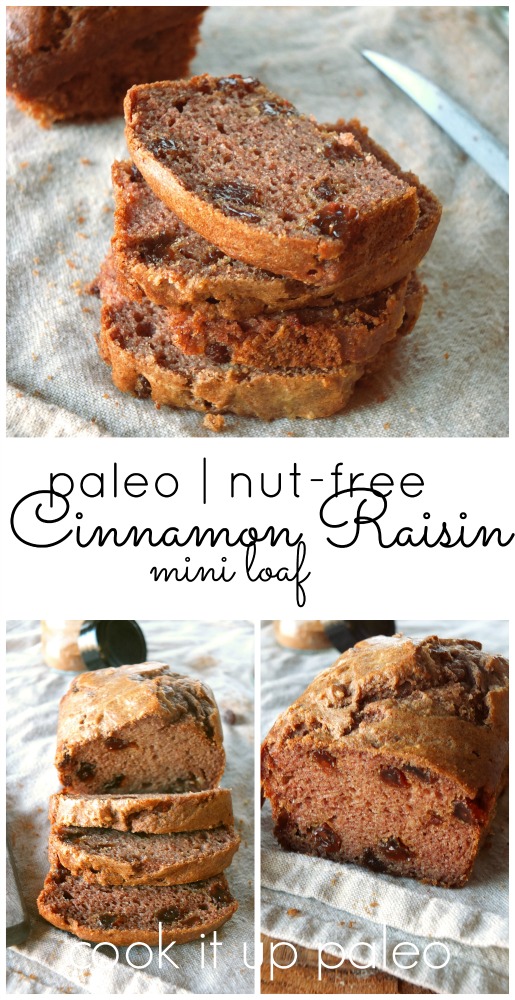 As a child, whenever I thought of cinnamon and raisins, I would think about the cinnamon raisin bagels that my mother used to buy.  Not very often, though; the plain ones were "healthier."  But the cinnamon raisin ones were soo much better.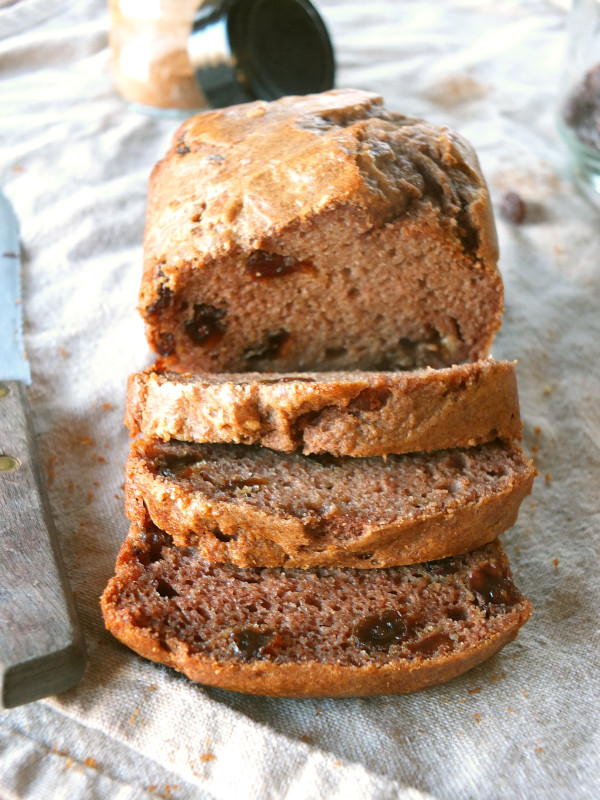 However, I was never a bagel girl. (Even though I love these!).  I prefer cakey, bready, chewy, fluffy things.  This cinnamon raisin mini loaf fits that bill.  I only made one mini loaf because sometimes I don't want a big ol' honkin' loaf of something; I just want a mini slice of deliciousness that's small enough to hide in my room.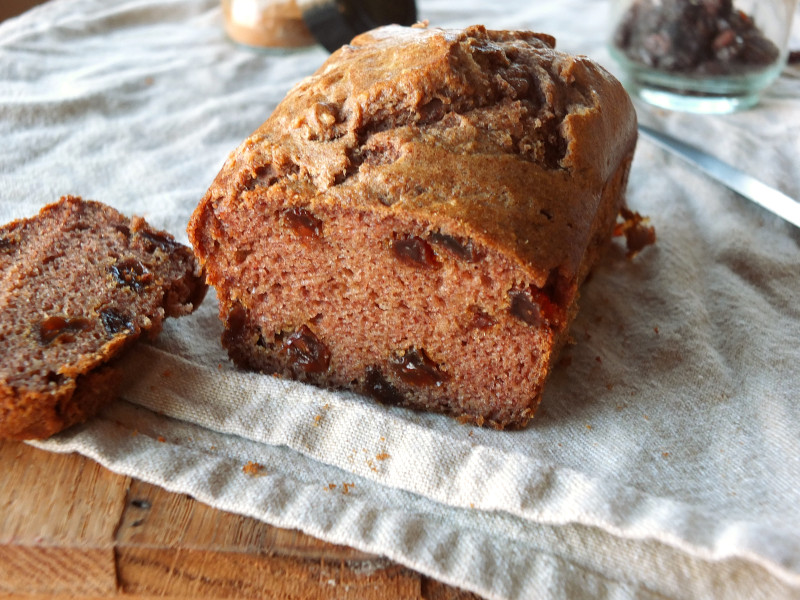 If you're making this recipe for company (or more than about four people), I highly recommend doubling it and making two mini loaves.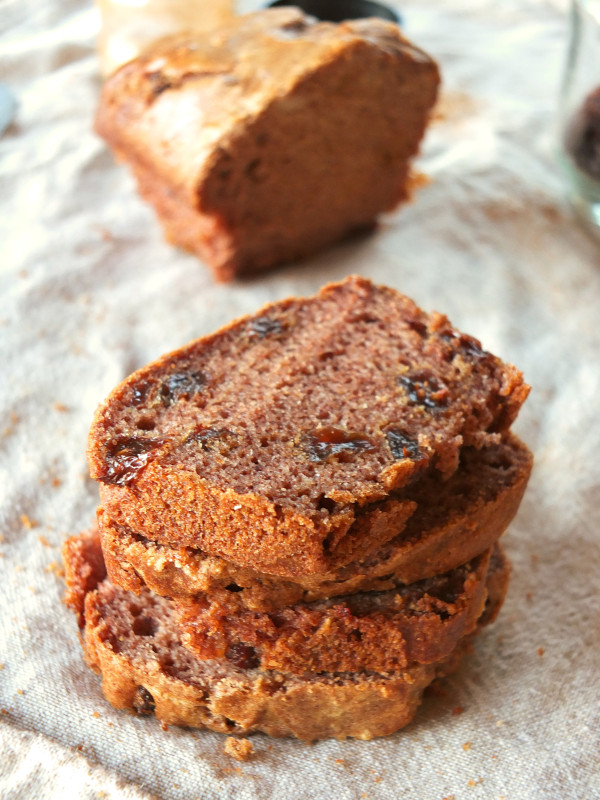 This nut and coconut free bread has a decidedly bread-y texture, but it's definitely sweeter seeing as it's studded with raisins.  I put lots of cinnamon; because you can never have enough cinnamon.
Paleo Cinnamon Raisin Bread (Mini Loaf)
Instructions
Preheat oven to 350 degrees Fahrenheit and grease a mini loaf pan with a little butter.
Whisk the egg whites and egg in a mixing bowl and add the butter, maple syrup, apple cider vinegar, and vanilla and mix well.
Add the cassava flour, cinnamon, baking soda, salt, and raisins and mix well.
Transfer to the mini loaf pan and bake for 30-35 minutes, or until it passes the toothpick test.
Nutrition Information
Serving Size:
1/4 of loaf
Calories:
190
Fat:
10 g
Saturated fat:
5.8 g
Unsaturated fat:
4.2 g
Trans fat:
0 g
Carbohydrates:
21.9 g
Sugar:
10.3 g
Sodium:
447 mg
Fiber:
2 g
Protein:
3.7 g
Cholesterol:
64 mg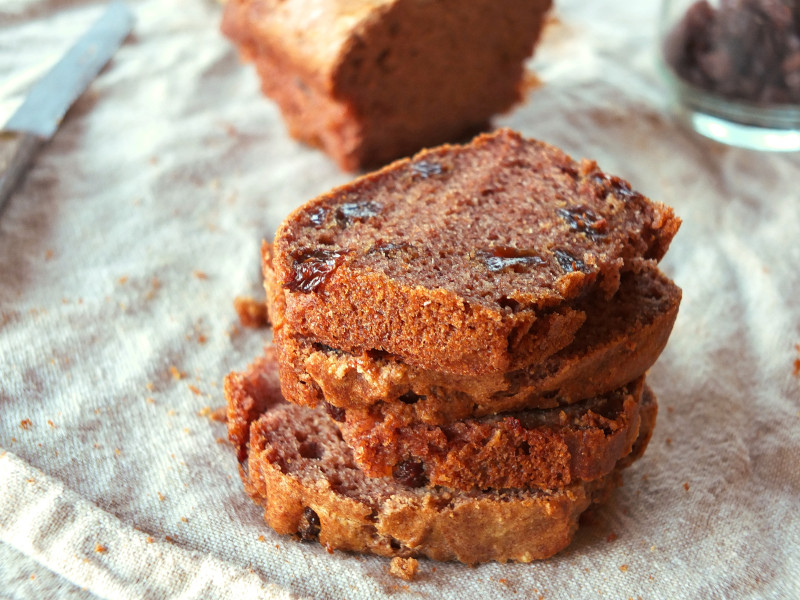 If you buy something through one of the links in my sidebars or posts, I may receive a small commission to support my blogging activities, at no extra cost to you. Thank you for your support.  
Shared at Allergy-Free Wednesday