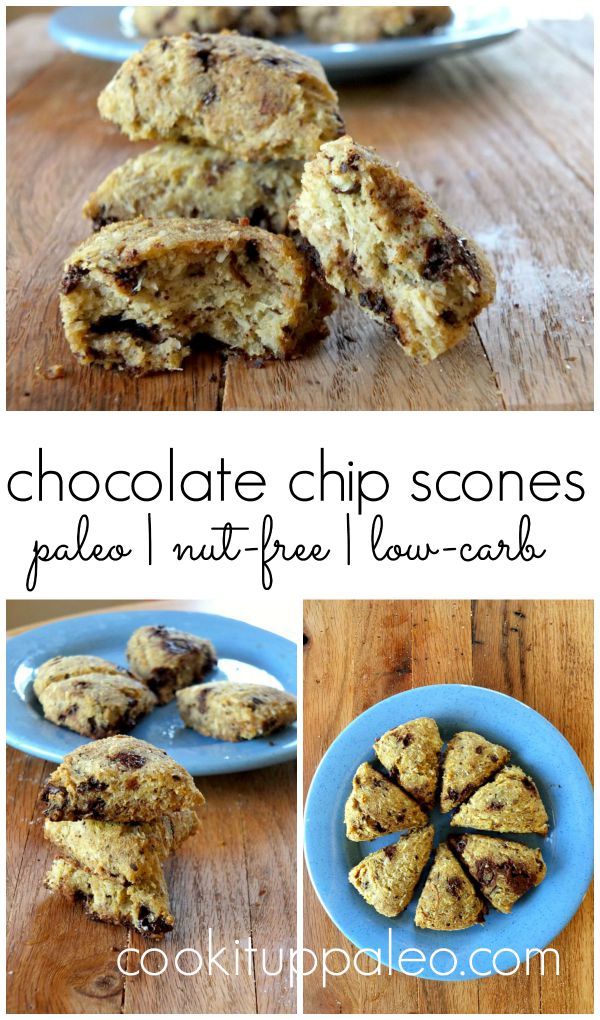 I think scones are awesome.  What's not to love? They're biscuits that are all jazzed up and perfect for dunking in coffee.
These paleo chocolate chip scones are especially awesome because they have chocolate and coconut in them.  But they're made with coconut flour and stevia so they're perfect as a nice high-fat breakfast for snack with sausage or eggs.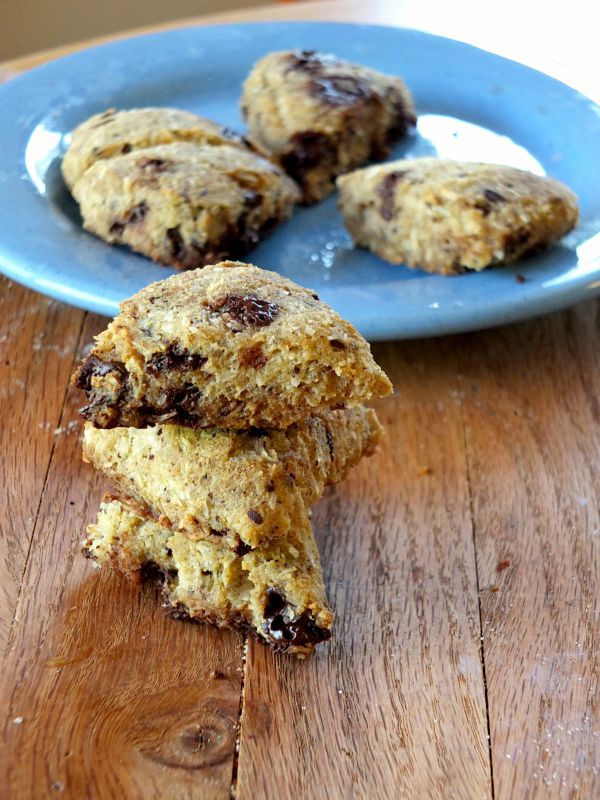 I haven't tried making these paleo chocolate chip scones with something other than the stevia, but you could probably sweeten with maple syrup or honey if you don't like stevia.  I used it to keep these low-carb for those who need to watch their sugar intake.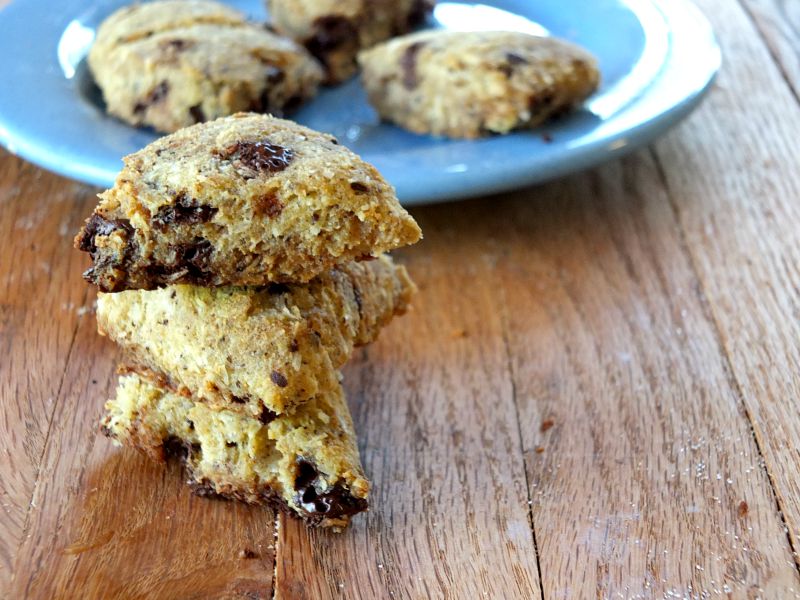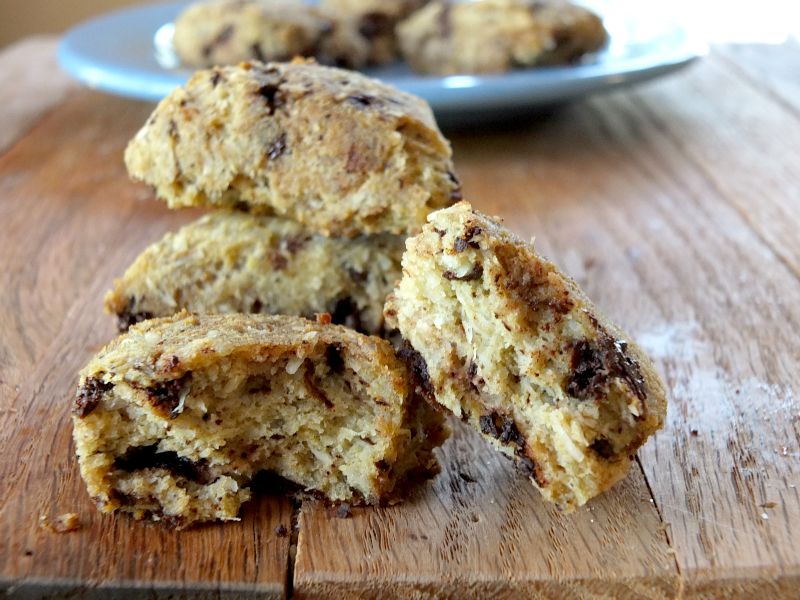 Time to make some paleo chocolate chip scones!!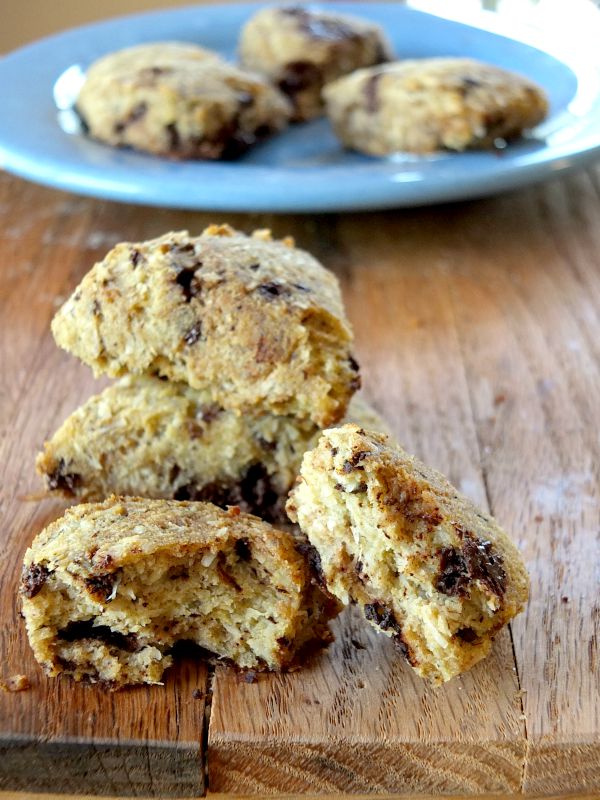 If you buy something through one of the links in my sidebars or posts, I may receive a small commission to support my blogging activities, at no extra cost to you. Thank you for your support 🙂 🙂 🙂
Shared at Fat Tuesday
Where to find:
Paleo Chocolate Chip Scones (low-carb, nut-free)
Author:
Prep time:
Cook time:
Total time:
Ingredients
eggs – 3
coconut oil – 1/3 cup, melted
liquid stevia extract – 10-15 drops (vanilla flavor)
fine coconut flakes – 1 cup
coconut flour – 1/3 cup
psyllium husk powder – 2 tablespoons
chopped dark chocolate – 1/2 to 3/4 cup*
baking soda – 1/2 teaspoon
Instructions
Preheat the oven to 350 degrees Fahrenheit and grease a medium-sized baking sheet with a bit of coconut oil.
Whisk the eggs, coconut oil, and stevia in a mixing bowl.
Add the coconut, coconut flour, and psyllium and mix well.
Add the chocolate and mix well.
Stir in the baking soda.
Form the dough into a 1-1/2 inch thick circle on the baking sheet. Cut into 8 wedges and separate them a bit.
Bake for 15 to 20 minutes.
Enjoy!