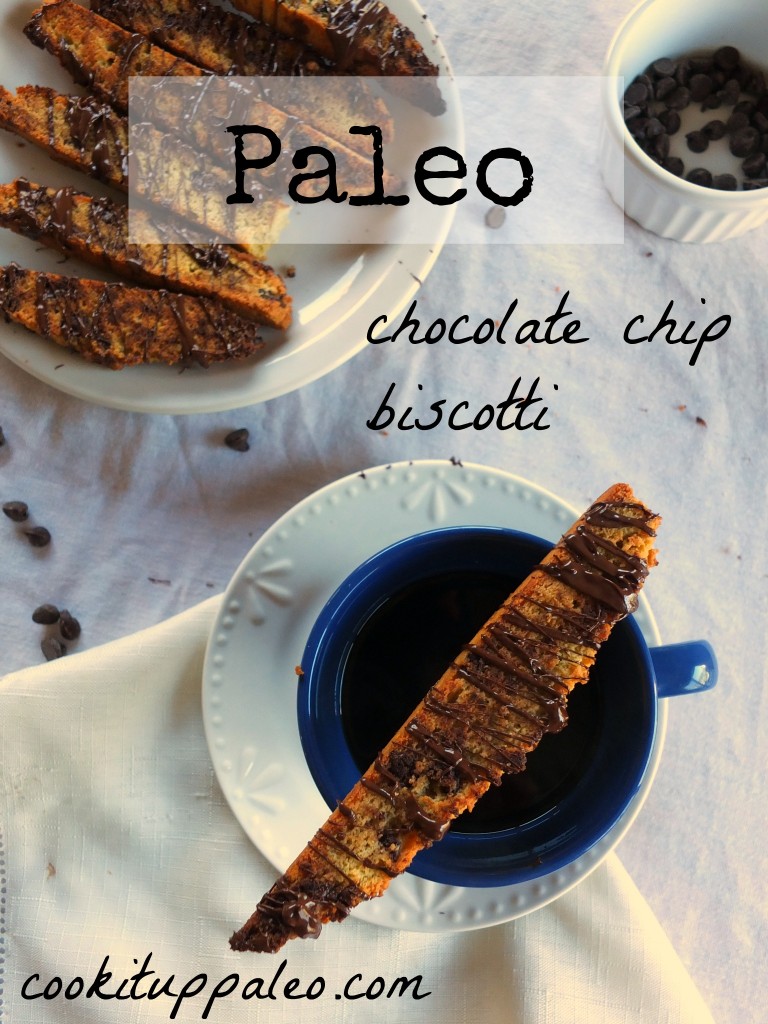 I have a teensy weensy confession: This is the first time I have made biscotti. So I guess you could say I've had some beginner's luck, because these are REALLY. GOOD.  Like delicious.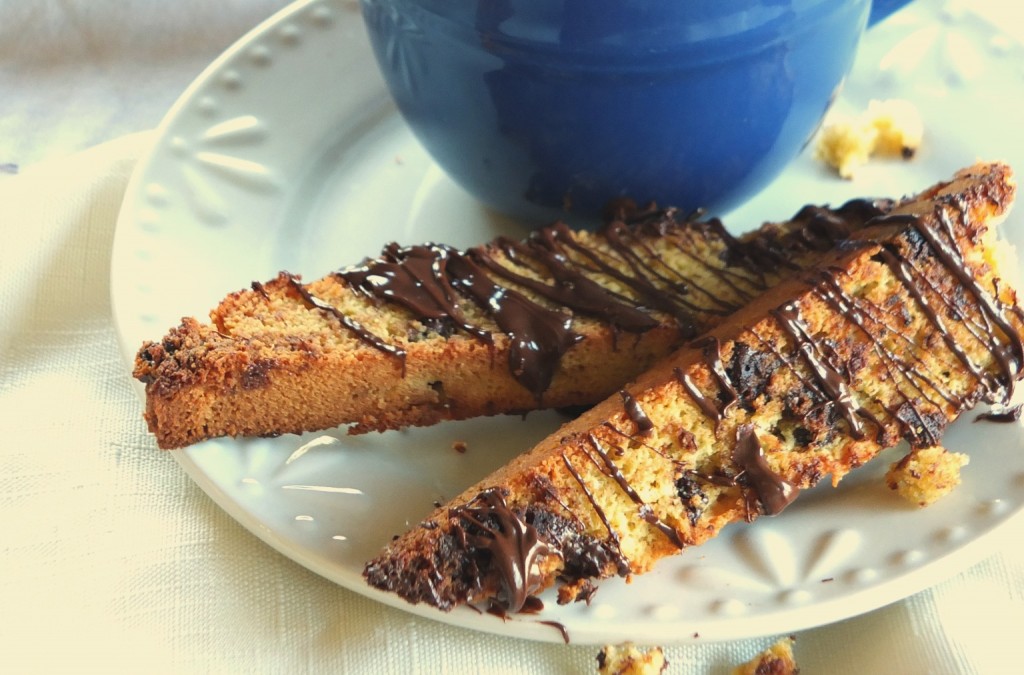 Crisp and chocolatey.  There are so many ways you could eat these:
With morning coffee
With afternoon coffee
With evening (decaf) coffee
With espresso
With a latte
With an Americano
With an iced coffee
So much variety. These biscotti are gluten-free, paleo, primal, and dairy-free.  They are made with almond flour, coconut flour, and of course chocolate.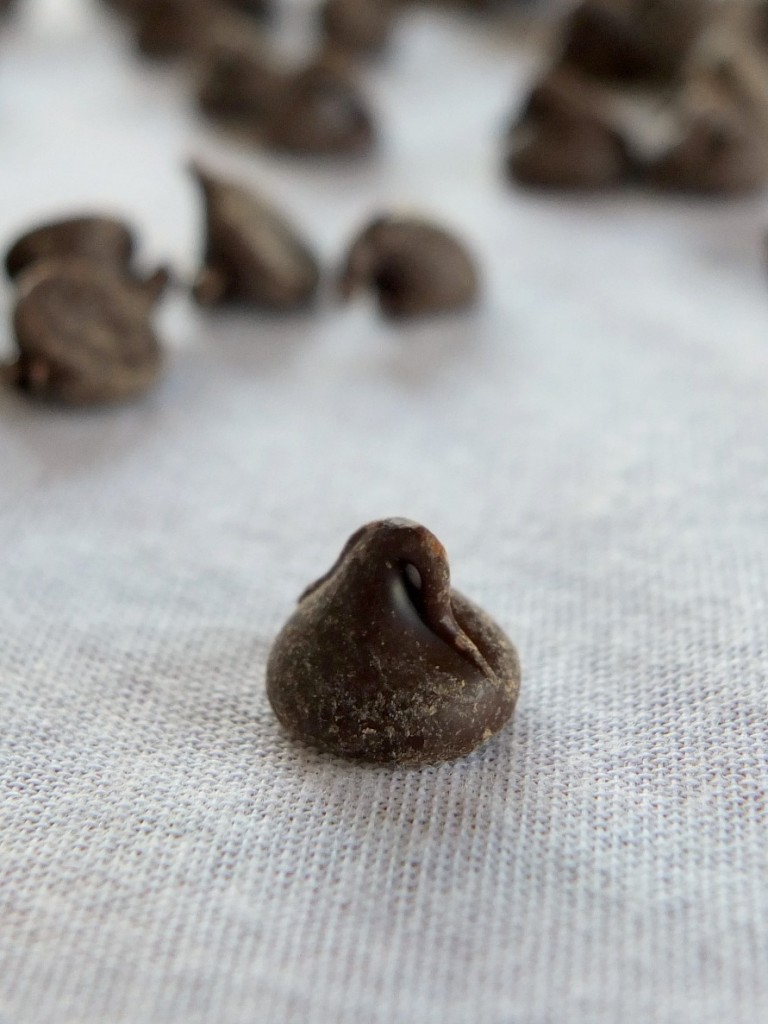 Lots of chocolate.
Ready for some serious coffee dunkers?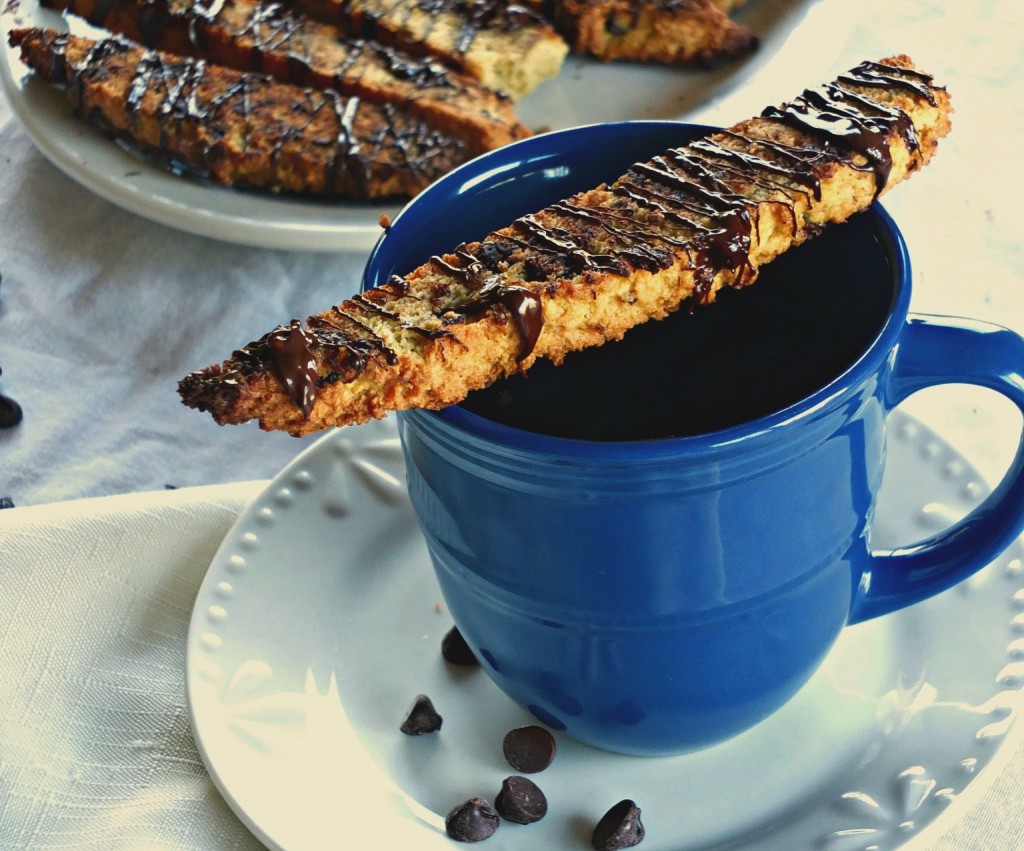 Of course you are.
Recipe Notes:
Biscotti are essentially a cookie loaf that is baked, sliced, then baked again to make the cookies crispy.
Use whatever kind of chocolate chips you have on hand – dark or semisweet.
These are best eaten the day they are made for maximum crispness.
These are made with blanched almond flour and coconut flour.
Shared at Fat Tuesday, Allergy-Free Wednesday, Fight Back Friday, Naturally Sweet Tuesday, and Real Food Friday.
Chocolate Chip Paleo Biscotti
Recipe Type
:
Cookies/Bars
Author:
Prep time:
Cook time:
Total time:
Ingredients
eggs – 4
coconut oil – 1/3 cup, melted
pure maple syrup – 1/2 cup
pure vanilla extract – 1/2 tablespoon
blanched almond flour – 3 cups
coconut flour – 3 tablespoons
baking soda – 1/2 teaspoon
chocolate chips – 1 cup, divided
Instructions
Preheat oven to 375 degrees Fahrenheit and grease a large baking sheet with some coconut oil.
In a large mixing bowl, whisk the eggs. Whisk in the coconut oil, maple syrup, and vanilla.
Stir in the almond flour, coconut flour, and baking soda.
Fold in 1/2 cup chocolate chips.
Spread the batter into a wide cookie loaf on the baking sheet.
Bake for 20 minutes.
Use a knife to slice 1/2 inch thick cookies from the loaf.
Spread the cookies on 2 baking sheets.
Bake for another 10 minutes.
Flip the cookies with a spatula and turn the oven down to 300 degrees Fahrenheit.
Bake for another 10 minutes.
Melt the other 1/2 cup of chocolate chips and drizzle over the biscotti.
Let cool and serve.