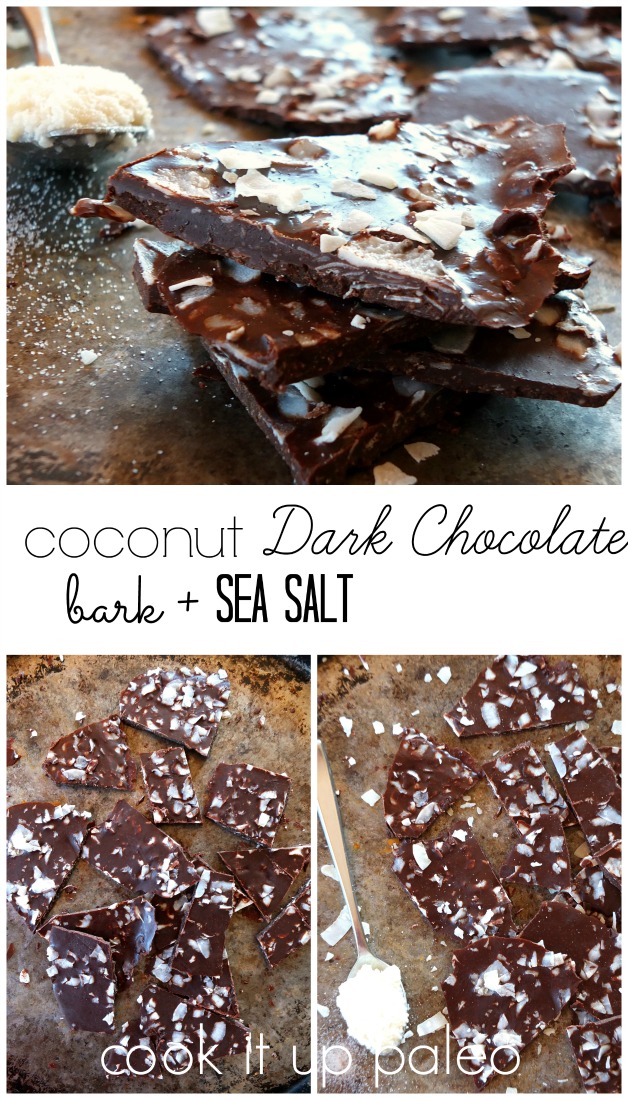 At the beginning of this week, I thought to myself, I'll post a savory recipe this week.  Maybe on Thursday.  But there was so much dark chocolate in our cupboard, and coconut flakes, and coconut butter, and all these amazing things that don't lend themselves well to savory dishes.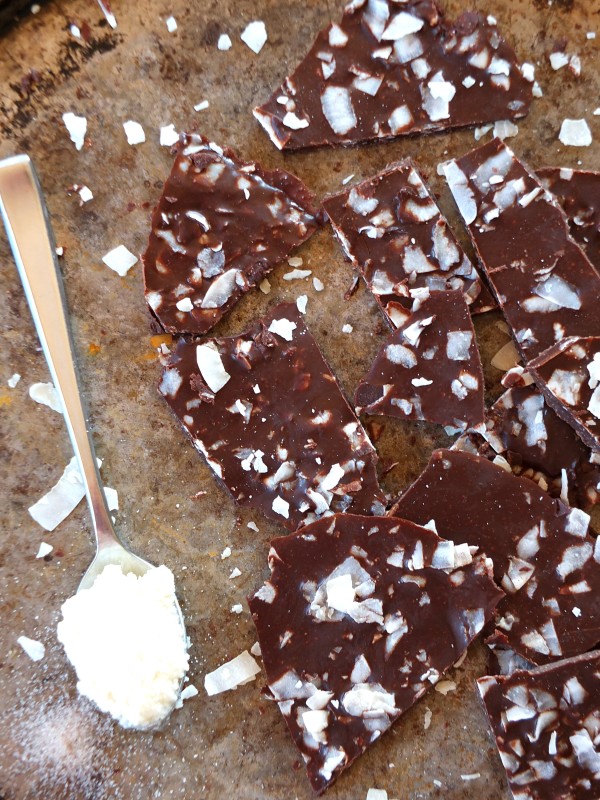 So what I'm saying is, I am totally a victim to the dark chocolate hanging out in the cupboard, and this dark chocolate bark made itself and then posted itself on my blog while I wasn't looking.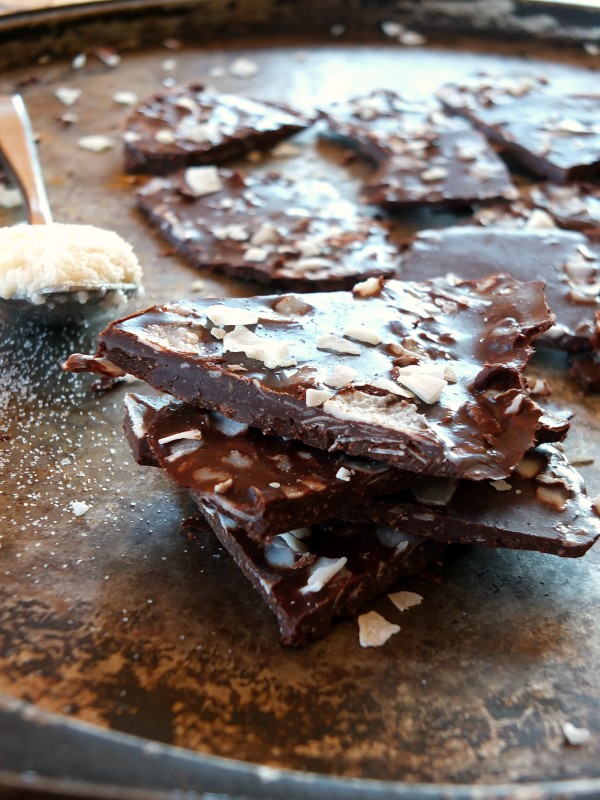 However, now that I have an abundance of this rich and delicious treat in the fridge, I definitely can't say that I'm complaining, and when you make it (because you totally should!), I think you'll agree!

Paleo Chocolate Bark with Coconut and Sea Salt
Instructions
Line a cookie sheet with aluminum foil.
In a small saucepan, melt together the chocolate, coconut butter, coconut oil, and maple syrup.
Pour evenly onto the foil-lined cookie sheet and sprinkle with salt.
Sprinkle with coconut evenly over.
Freeze until set.
Break into pieces and store in an airtight container in the refrigerator.
Nutrition Information
Serving Size:
1/6 of recipe
Calories:
165
Fat:
11.7 g
Saturated fat:
9.3 g
Unsaturated fat:
2.4 g
Trans fat:
0 g
Carbohydrates:
14.3 g
Sugar:
12.5 g
Sodium:
142 mg
Fiber:
0.6 g
Protein:
1.3 g
Cholesterol:
4 mg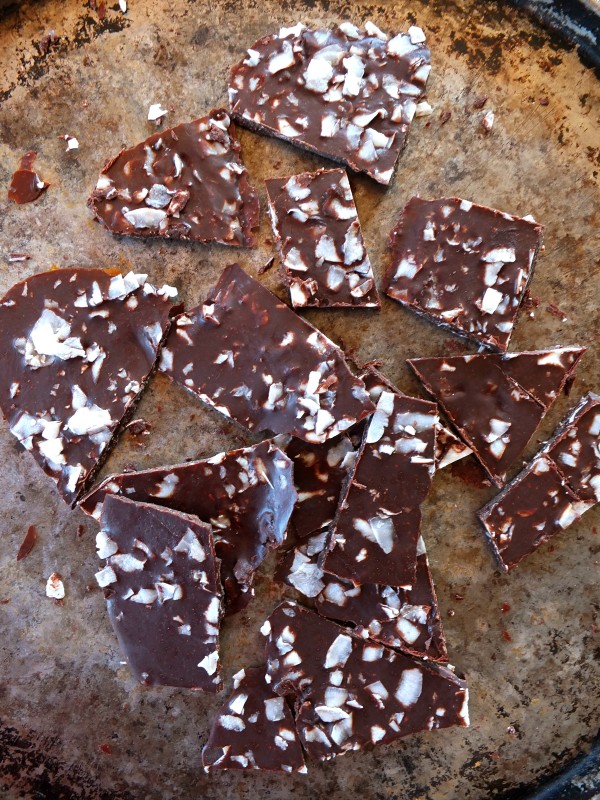 If you buy something through one of the links in my sidebars or posts, I may receive a small commission to support my blogging activities, at no extra cost to you. Thank you for your support.
Shared at Allergy Free Wednesday