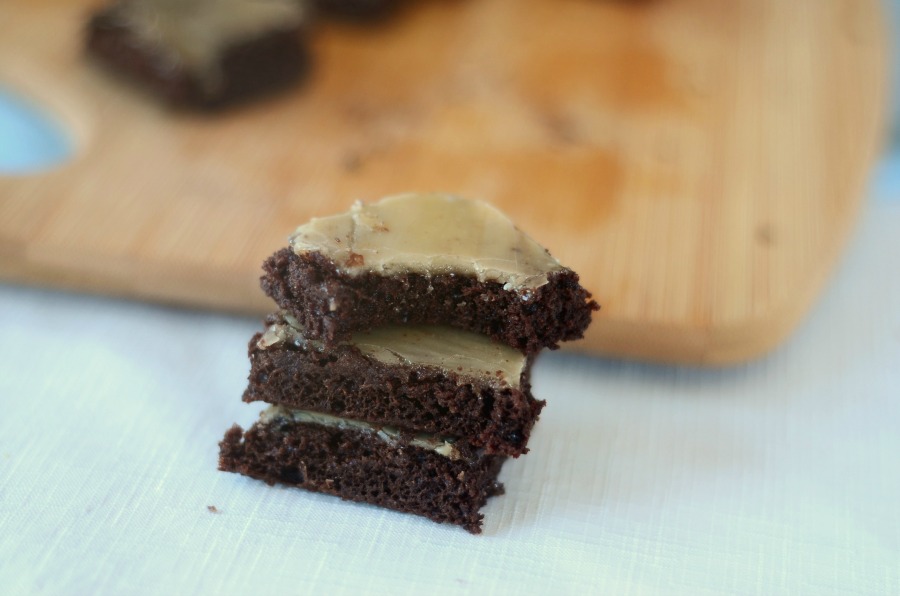 February is birthday month in my family; My twin brother and I are going to be 20 (!!!) and my little sister is going to be 16! I remember when I turned 16 and I thought I was sooooo old and mature. And so now I guess my little sister is old and mature as well. Anyway, my little sis can't eat coconut flour but I wanted to make her a dessert for her birthday that she'd enjoy, and who doesn't love caramel brownies?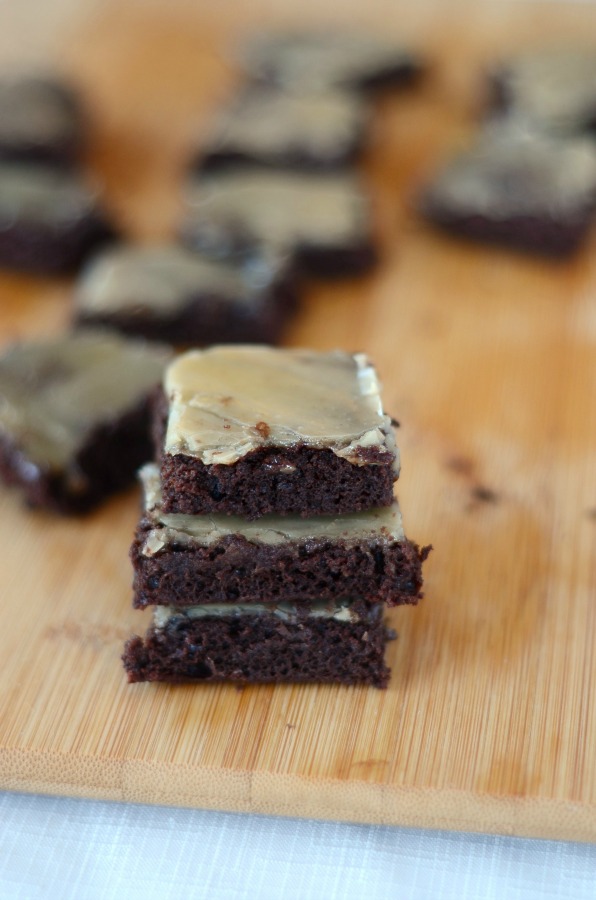 These have a slightly cakey texture with the delicious sweet frosting. Hope you love them as much as we do!

Paleo Caramel Brownies
Ingredients
Caramel
½ cup maple syrup
¼ cup coconut cream
Pinch salt
Brownies
1 egg
⅓ cup Anthony's Goods Cocoa Powder
½ cup maple syrup
⅓ cup coconut oil
4 tablespoons Anthony's Tapioca Starch
¼ teaspoon salt
¼ teaspoon baking soda
Instructions
Caramel:
Combine all caramel ingredients and a saucepan and simmer for 10-15 minutes, or until caramel coats back of spoon. Remove from heat and allow to cool.
Brownies:
Combine egg, cocoa, maple syrup, and coconut oil in a mixing bowl and mix well.
Add the tapioca, salt, and baking soda and mix well.
Transfer to a greased 8"x8" glass baking dish and bake for about 20 minutes.
Cool, top with caramel.
Slice and serve.