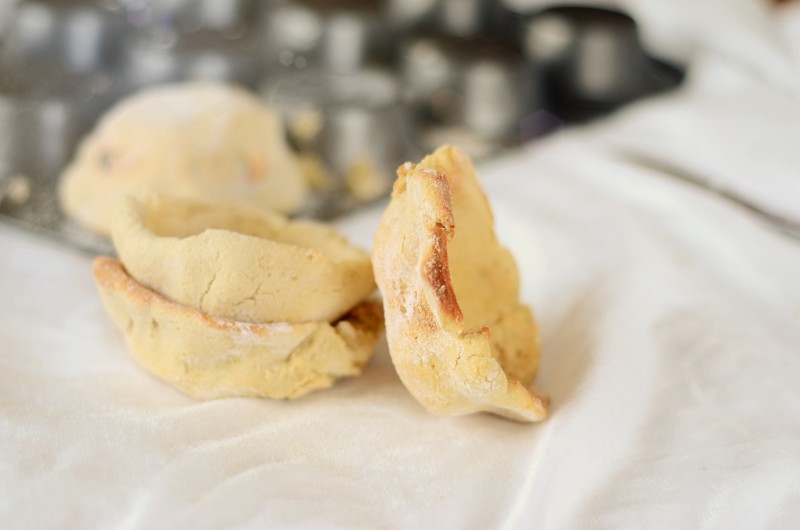 I have really great memories of bread bowls.  I don't remember what restaurant it was, but we would go there as a family when I was little; my brother, my sister, and I would get kid's meals, and my mother would usually get this amazing chili in a bread bowl.  The bread bowl was huge and she could never eat it all, so she would share it with us.  I remember being so fascinated with the concept of a bread bowl, and loving the way it tasted.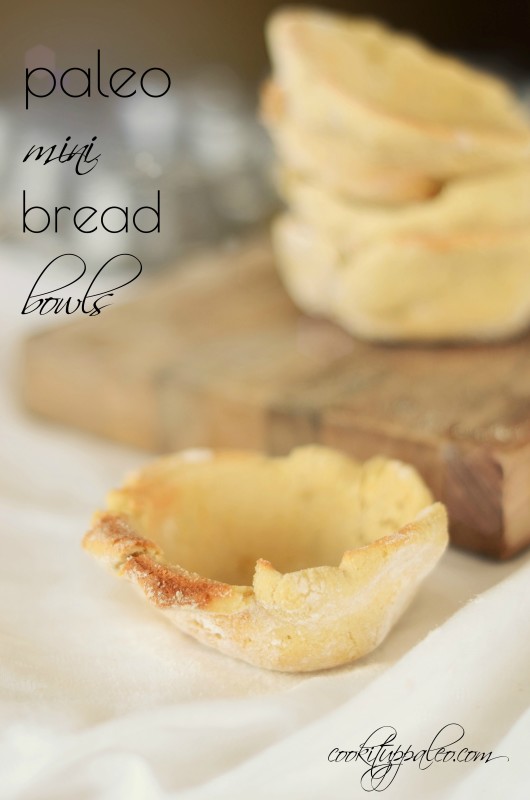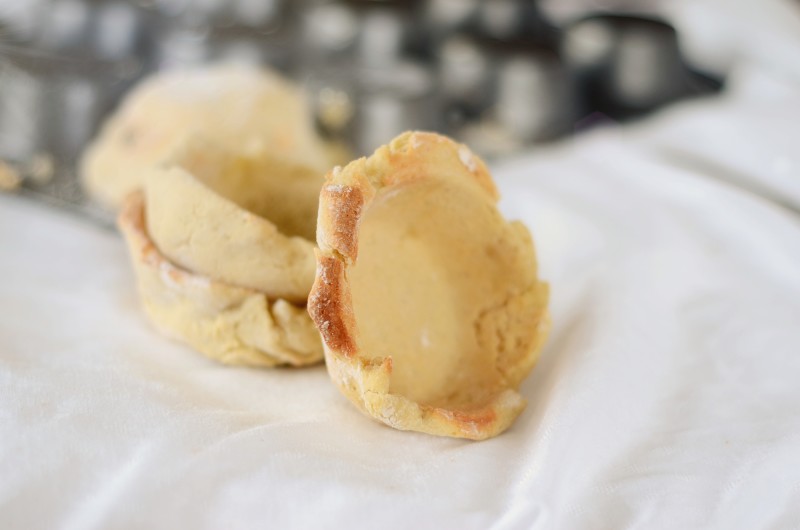 When I was brainstorming ideas the other day, the memory of chili in a bread bowl popped into my head randomly, and I knew I had to make paleo bread bowls! As soon as I got more cassava flour I set to work! My version is mini bread bowls to make the serving sizes more manageable, rather than practically eating a whole loaf of bread.  I plan to make these and fill them with homemade chili for our Superbowl party this year! They would also be really yummy as a vehicle for saucy meatballs.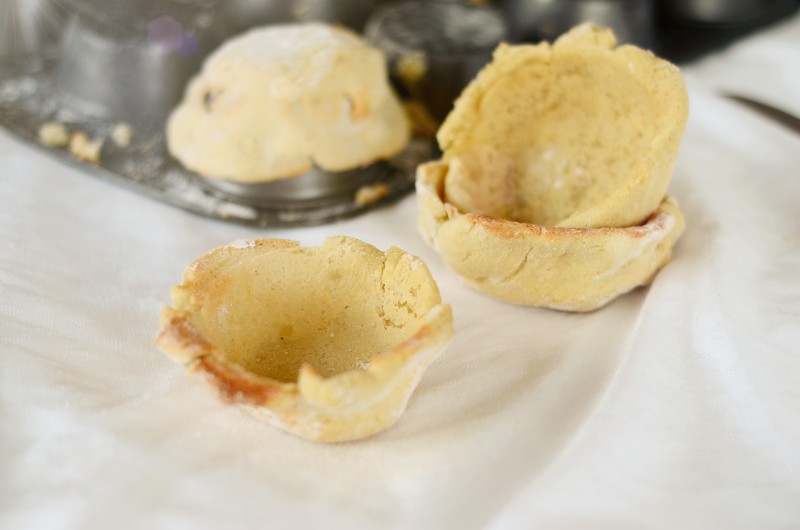 I think most bread bowls are made my making a loaf of bread and scooping out the insides; I rebelled against the norm (as usual 😉 ) and baked the dough on an upside down muffin tin to prevent waste and making the perfect mini bread bowls.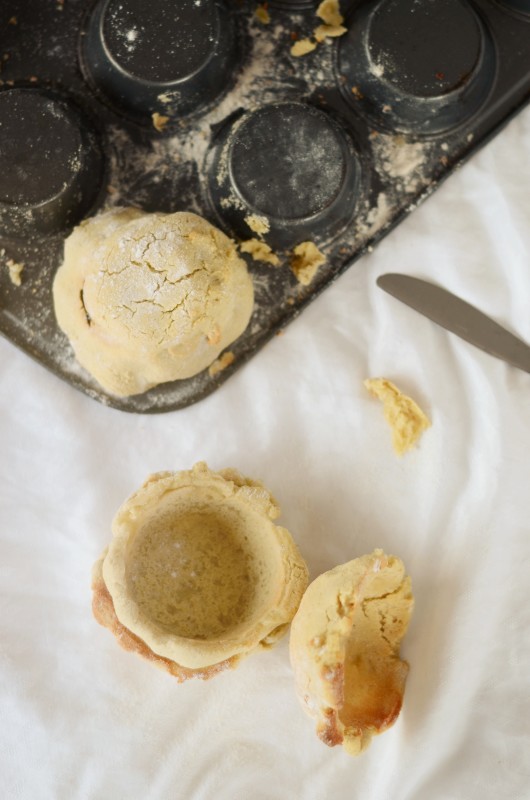 These are bready, soft, yeasty, and perfect and catapult me right back to the bread bowl and chili that I had in the restaurant as a child; hope you enjoy them as much as I do! You can fill them with chili, meatballs, eggs and sausage, any kind of thicker soup, salad, have fun!!

Paleo Mini Bread Bowls
Instructions
Preheat oven to 350° F.
Turn a metal muffin tin over and grease and flour and outside of the muffin cups (just trust me on this 😉 ).
Place the water, honey, oil, and yeast in a mixing bowl. Mix and let sit a couple minutes.
Whisk in the eggs.
Add the cassava flour and salt.
Dust the counter with cassava flour and knead the dough until it comes together nicely.
Divide the dough into 8 balls and flatten them out; press them around the outside of the muffin tin cups.
Bake for about 15 minutes and let cool.
Carefully use a butter knife to remove the mini bread bowls from the muffin tin.
Fill with desired fillings and enjoy; makes a great appetizer!
Nutrition Information
Serving Size:
1/8 of recipe
Calories:
155
Fat:
7.8 g
Saturated fat:
1.2 g
Unsaturated fat:
6.6 g
Trans fat:
0 g
Carbohydrates:
20.1 g
Sugar:
4.4 g
Sodium:
95 mg
Fiber:
2.7 g
Protein:
2.5 g
Cholesterol:
41 mg