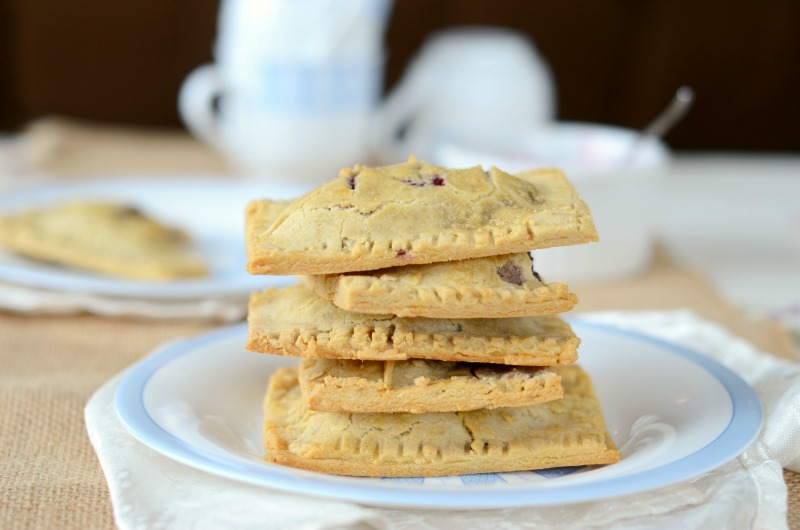 I have eaten exactly 5 pop tarts in my life.  The reason I know that is when I was 11 years old, my friend and I loved horses and wanted to attend a week-long horseback riding day camp at a local ranch.  The problem was that the day camp cost about $300 per person, and our parents made us save up half of the sum.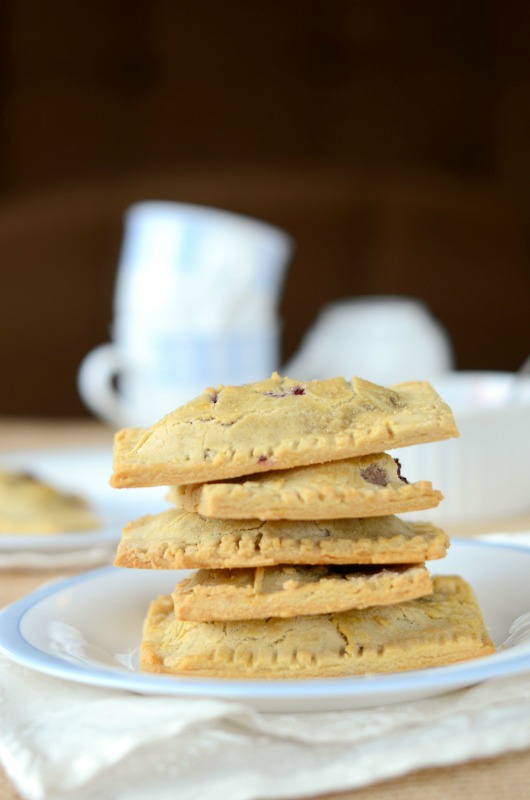 To an 11 year old who makes exactly $1 a week in allowance, $150 is a huge amount of money.  But I was determined; I cashed my change collection (about $30 worth of change sitting in a jar in my closet), I didn't spend any of my birthday money, and I painstakingly saved up every week's dollar bill in a labeled envelope on my bookshelf.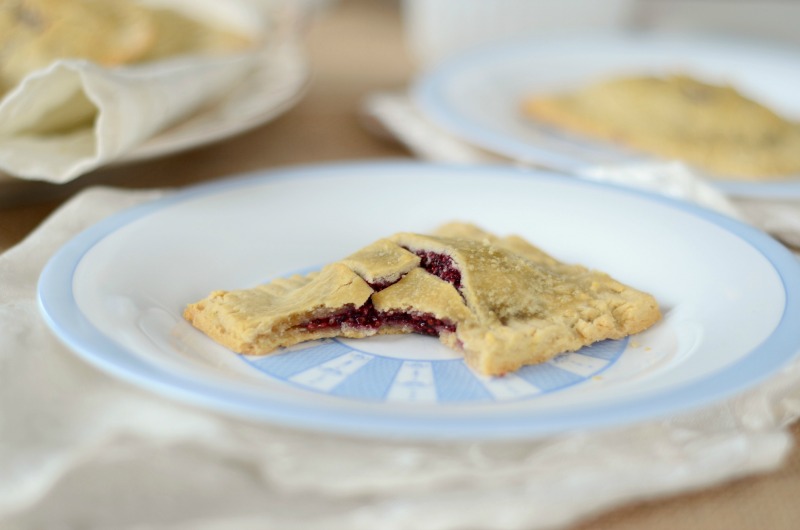 It took about a year, but I finally saved up the cash and so did my friend.  The week at horse camp was so worth it; we had the time of our lives.
What does all of this have to do with pop tarts? Well, every day when my friend's mother would drive us home from camp we would want a snack in the car.  So my friend would break out a package of pop tarts and ask a rhetorical question: "Want a Pop Tart?" I of course, accepted her offer and ate a pop tart, every day, for five glorious days.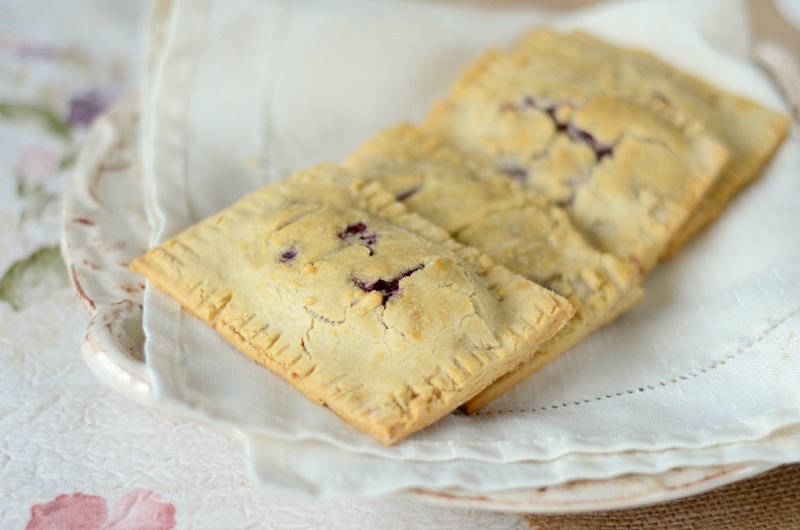 I haven't eaten a pop tart since, until now of course.  I created this recipe as kind of a tribute to my childhood; which I believe is poetic as today my blog reached 5,000 likes on Facebook; I feel like Cook It Up Paleo is a grown up blog.
So to celebrate,
Want a pop tart?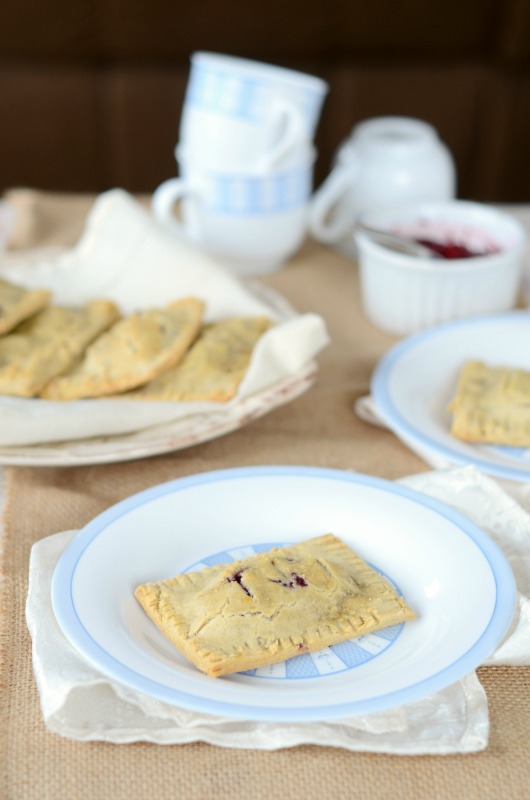 Of course you do.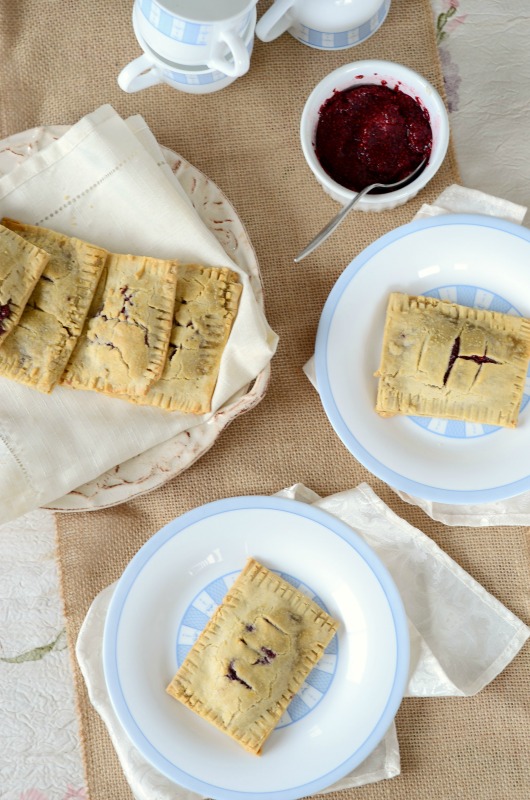 Paleo Pop Tarts
Recipe type:
Fruit Desserts
Ingredients
1 cup cassava flour
1/2 teaspoon salt
1/2 teaspoon baking soda
1/3 cup cold butter or coconut oil (solid, not melted)
1 egg, whisked
1/3 cup cold water
2 tablespoons maple syrup
2 egg whites, whisked until very frothy
1/2 cup berry preserves (organic and fruit-sweetened)
Instructions
Preheat the oven to 375° F.
In a mixing bowl, stir together the cassava flour, salt, and baking soda.
Cut in the coconut oil until the mixture resembles coarse crumbs.
Add the egg, water, and maple syrup. Stir just until dough comes together.
Form dough into a ball.
Roll dough out on a cassava floured surface in a 12"x12" rectangle. (I recommend using a ruler to measure and cutting off excess with a pizza cutter to get it nice and square.)
Cut the dough into twelve 3"x4" rectangles with a pizza cutter.
Run a thin spatula underneath the rectangles to make sure they aren't sticking to the counter.
Brush the tops of all the rectangles with beaten egg white.
On half of the rectangles, place a heaping tablespoon of preserves.
Top with the other rectangles, egg white side down against the preserves.
Crimp all the edges with a fork.
Brush the tops with beaten egg white.
Cut 2-3 vents on the top of each pop tart.
For very neat-looking pop tarts, cut off excess dough on the edges of the tarts to create nice straight edges.
Carefully transfer the pop tarts to greased baking sheet.
Bake for 15-20 minutes, or until golden brown.
Enjoy!
Notes
Using damp hands and as much cassava flour as needed on the counter helps with handling the dough. Don't handle the dough too much. Be patient and be deliberate for best results.
Nutrition Information
Serving Size:
1/6 of recipe
Calories:
206
Fat:
13.2 g
Saturated fat:
10.7 g
Unsaturated fat:
2.5 g
Trans fat:
0 g
Carbohydrates:
20.6
Sugar:
4.1 g
Sodium:
403 mg
Fiber:
2.4 g
Protein:
2.4 g
Cholesterol:
27 mg