"It's so fluffy I'm gonna die!!" Yes, I just made that reference (comment below if you know what movie that's from!)
Whether or not you get that reference, I think you'll understand that that quote definitely sums up how I feel about these pancakes.  I set out to make a 21DSD-approved pancake recipe with some chia for extra nutrition, and ended up with some of the fluffiest pancakes that I've ever made (right up there with the chestnut pancakes, of course)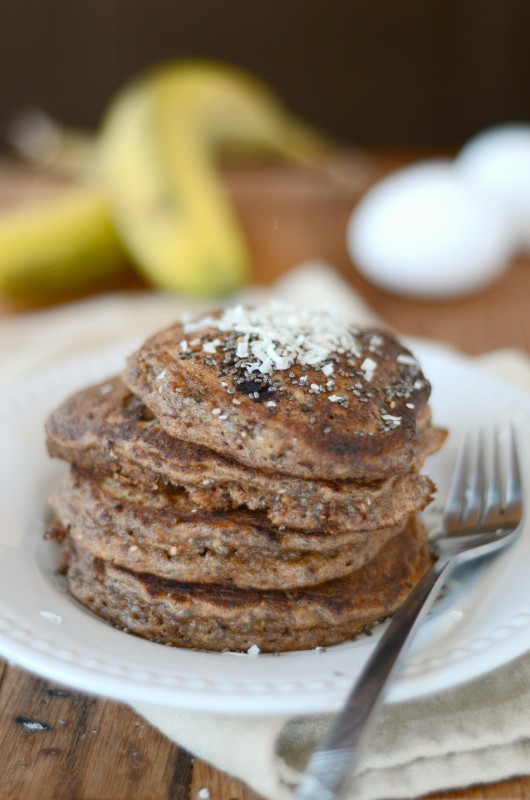 I absolutely love the little bit of texture that the chia seeds bring to these pancakes.  The bananas are greenish, so they don't overpower these pancakes.  I like mine plain as a snack, but they're also delicious with homemade sunbutter and extra sliced bananas.. with bacon on the side of course!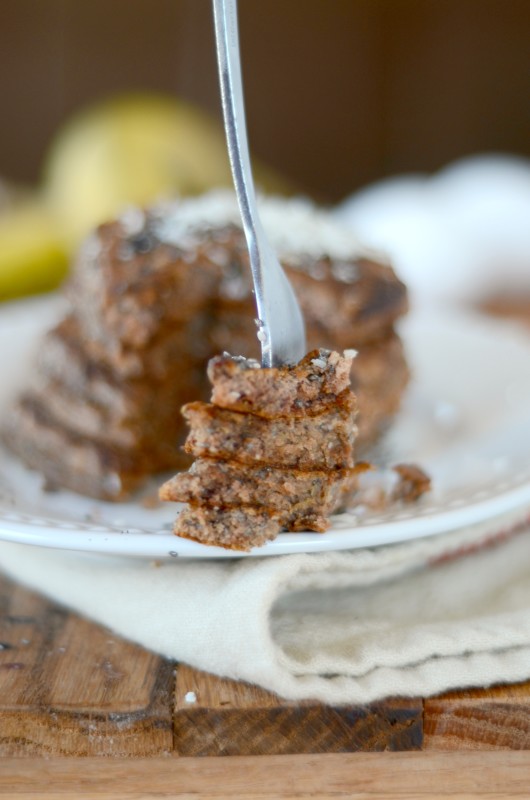 Or you could just top them with a bit pat of butter… because we all know that butter isn't a carb! ( We all know where that's from, right?)

Paleo Banana Chia Pancakes
Ingredients
3 green-tipped bananas
1/3 cup coconut oil, melted
2 eggs
3 tablespoons chia seeds (I used Anthony's brand with great results - they're a great price too)
1 teaspoon cinnamon
1/2 teaspoon baking soda
Instructions
In a mixing bowl, mash the bananas and mix in the coconut oil, eggs, and chia seeds.
Stir in the coconut flour, cinnamon, and baking soda.
Cook pancakes on a hot skillet until browned on each side.
Nutrition Information
Serving Size:
1/6 of recipe
Calories:
220
Fat:
15.9 g
Saturated fat:
12 g
Unsaturated fat:
3.9 g
Trans fat:
0 g
Carbohydrates:
18.9 g
Sugar:
7.8 g
Sodium:
138 mg
Fiber:
5.2 g
Protein:
4.1 g
Cholesterol:
55 mg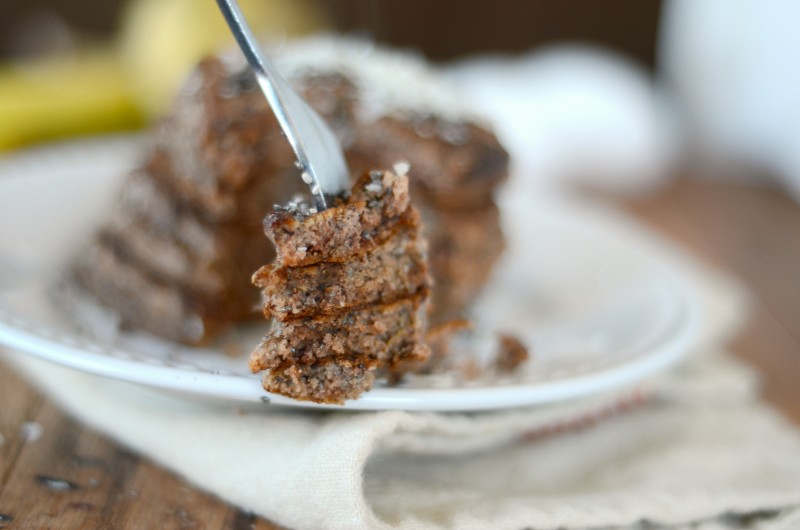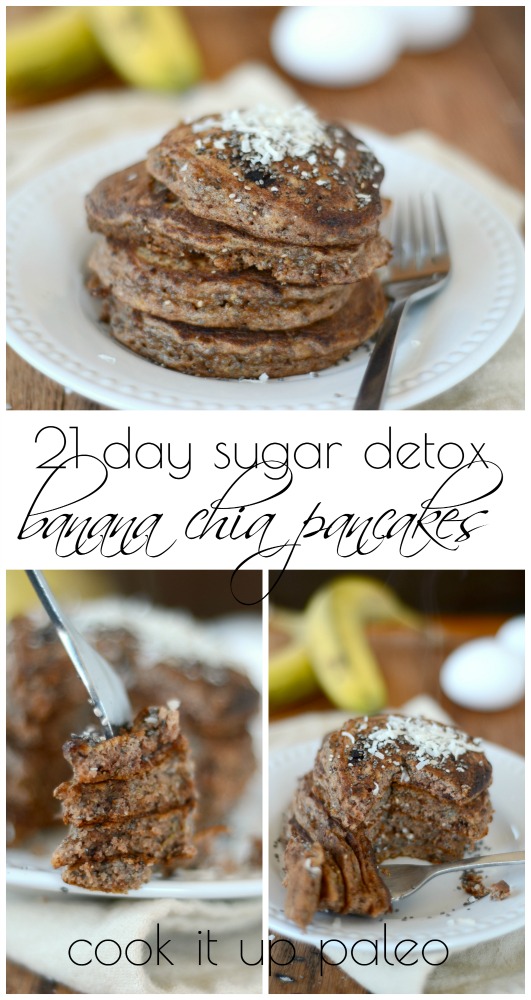 If you buy something through one of the links in my sidebars or posts, I may receive a small commission to support my blogging activities, at no extra cost to you. Thank you for your support.
Shared at Savoring Saturdays