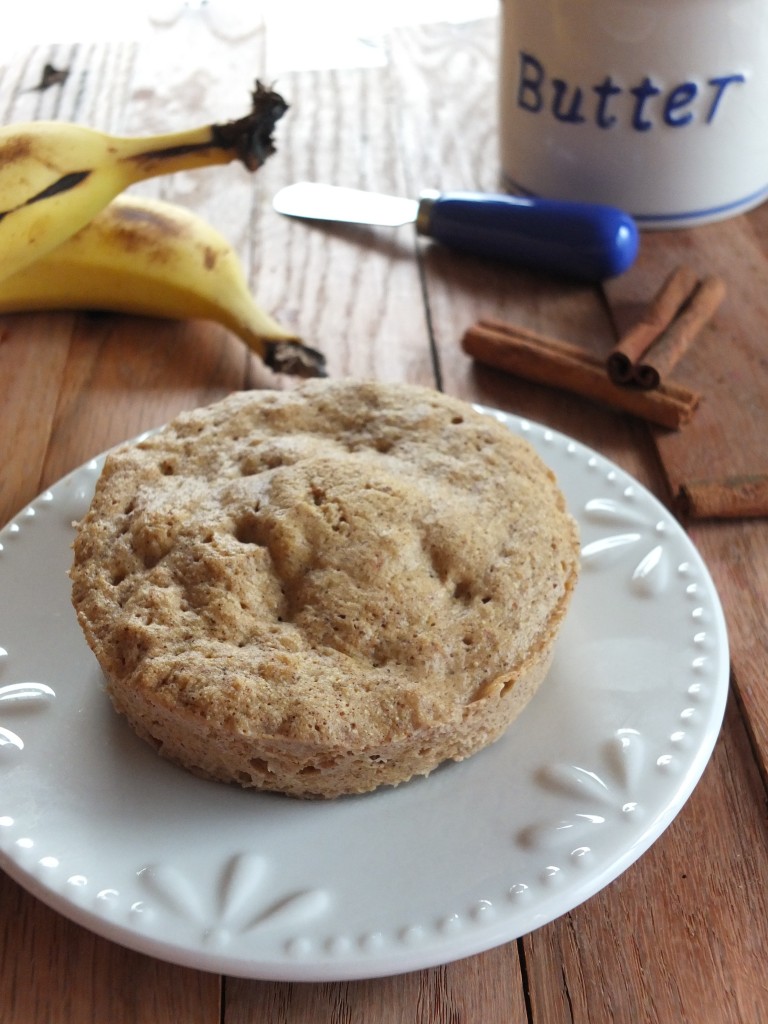 Happy Easter everyone! Sorry the blog has been a bit slow lately; I've been hard at work on the cookbook!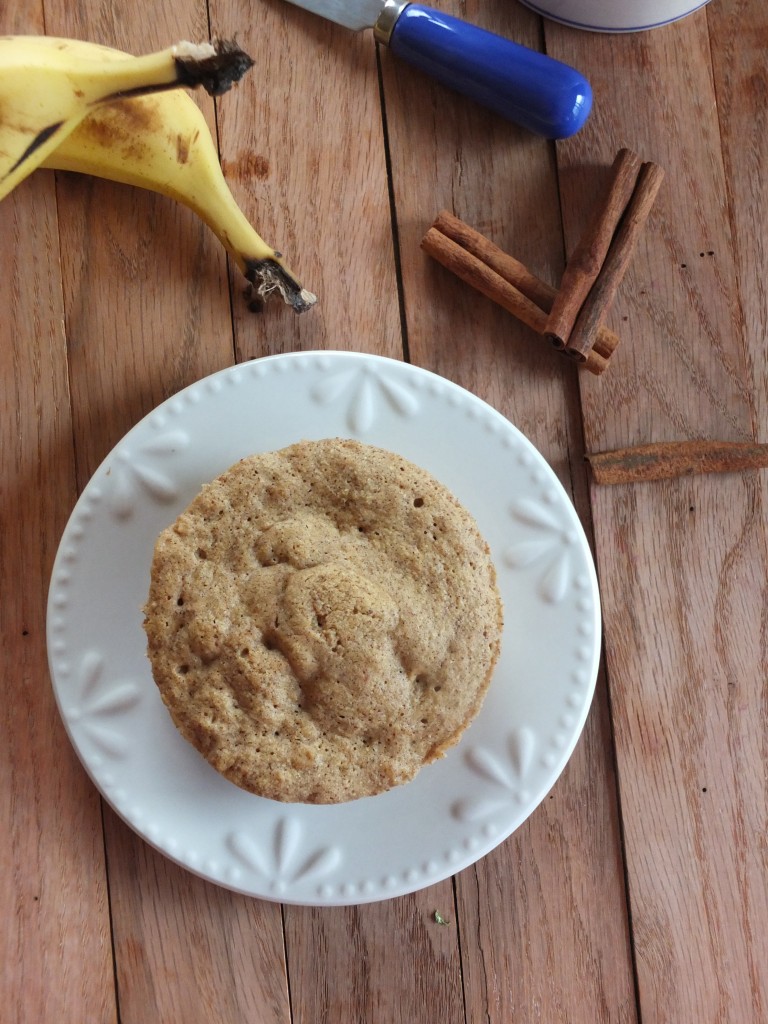 I am obsessed with mug muffins.  I really feel like there is no end to what you can do with them. They also have healthy protein and fat from the egg, so they're fairly nutritious.  I whipped up this muffin this morning for breakfast and Mom was begging me for a bite while I was trying to photograph it.  Go figure.
My sister Julia also loves mug muffins.  She went through a stage when all she wanted for breakfast was chocolate mug cake.  Yum…
[Tweet "2-minute banana bread mug muffin…Super-easy and so delicious; perfect with butter or nut butter."]
Shared at Fight Back Friday
Recipe Notes:
 Make sure to use a very ripe banana.  The kind you wouldn't eat straight but which is perfect for baking.
You could probably change up this recipe a bit by using 1/4 cup applesauce in place of the banana, but I haven't tried it yet.
If you want to make this recipe nut-free, you could probably used some coconut butter in place of the almond butter.
Add some cocoa powder if you want a banana chocolate muffin!
Paleo Banana Mug Cake
Ingredients
ripe banana - 1/2
egg - 1
canned full-fat coconut milk - 1/2 tablespoon
almond butter - 1 tablespoon
coconut flour - 1-1/2 tablespoons
ground cinnamon - 1 teaspoon
baking soda - pinch
apple cider vinegar - 1/8 teaspoon
Instructions
Mash banana in a small bowl. Whisk in egg and coconut milk.
Stir in almond butter.
Stir in coconut flour, cinnamon, baking soda, and apple cider vinegar.
Scoop into a large coffee cup or small ramekin and microwave on high (100 percent power) for about 90 seconds.
Let cool and few seconds and enjoy!